Piece by piece, Mary Knight's store is slowly filling up with her own designs. Knight has owned and operated Seaside Home, a home furnishings store on St. Simons Island, for nearly a decade. In the last year, though, she began to venture into furniture design, creating her own pieces based on her personal design aesthetic.
Knight now has a book full of her designs, and Seaside Home will soon expand to offer her line, Restoration Imports.
"This is just from me going to markets, and I just got tired of the same old thing," Knight says. "And I just wanted to help other people in this area who do the designs, by bringing the style here sooner."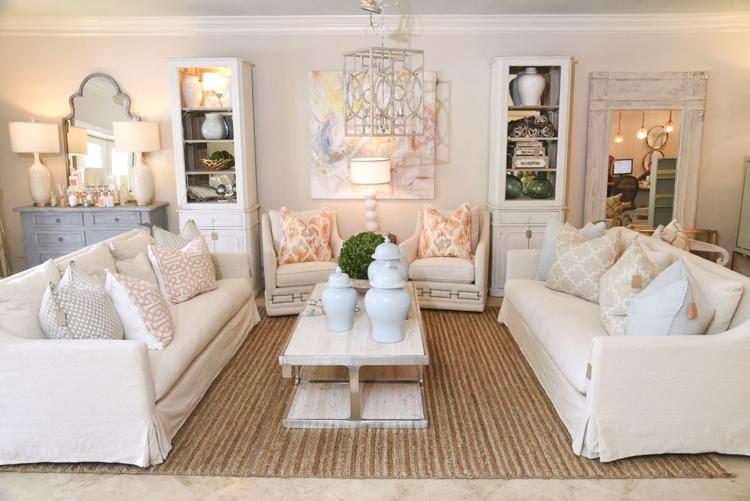 Knight and her husband, Ernie, opened Floor Decor, a store specializing in flooring, nearly 30 years ago. In 2007, they expanded the store by opening Seaside Home.
And this year, Knight and her daughter, Brittney, have embarked on a new adventure. They plan to merge the businesses of Floor Decor and Seaside Home to create a designer showroom and launch Knight's line, Restoration Imports.
"It's important that the locals know that this is still going to be their same experience," says Mary Knittel, who works with Knight. "They're still going to get what they know of Seaside Home, but it is just evolving into Restoration Imports."
New furniture styles often don't reach this area until a couple of years after the styles have been on sale in California, Knight says.
"We're hoping this will enable us to bring the styles here," she says. And the pieces are unique, Knittel says."You get things you wouldn't see anywhere else," she says.
Knight first tried her hand at designing furniture last October. "It was just knowing what I liked, and I wanted to add some clean lines with some traditional pieces," she says. "It's just kind of my own style that I like, with the old and the new."
The furniture line mixes neutral tones with punches of colors in artwork and pillows.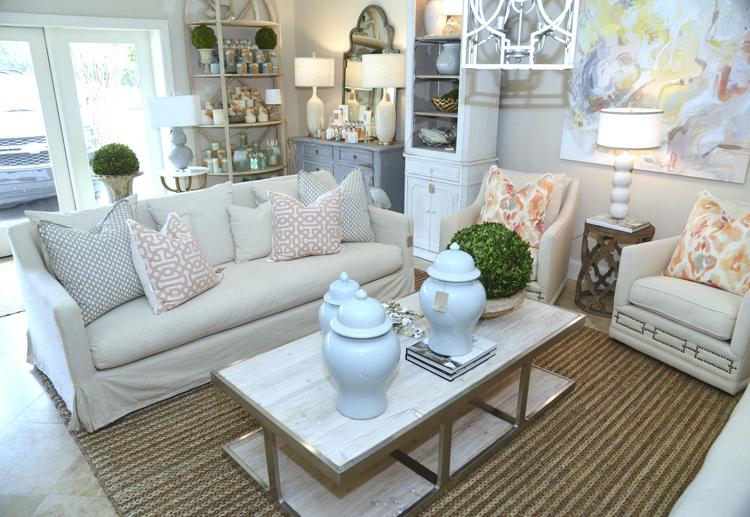 "There's really something in there, I would feel like, for everybody," Knight says. Several couches, chairs, and tables are on display now in Seaside Home's showroom. Knight also has a warehouse full of her designs. She plans to continue to design pieces and expand the collection.
"It's going to be changing all the time," she says.
And as more pieces are shipped to the store, she'll fill the showroom with more of her original designs.
"We're putting it in as it comes, one of everything, and everything in this book will be here within a month," she says.
Seaside Home recently began to undergo renovations, and by early 2018, Knight plans to officially open the Restoration Imports store. Knittel says the experience will also change with the store's redesign.
"This is going to be a place where designers will be able to bring their clients in and sit down with some plans," she says. "It's going to be an experience, more so than just a furniture line."
Restoration Imports will soon be on sale in stores outside of the Golden Isles, Knight says. And the collection will be available for purchase at restorationimports.com.
"It's 10 times better than what we are now," she says.