When the area's most accomplished chefs gather for the 20th Anniversary of A Taste of Glynn at the King and Prince Beach and Golf Resort on January 19, 2020, the evening will celebrate more than great food and fun. It will commemorate two decades of caring from a community that has demonstrated its love and commitment for the Glynn Community Crisis Center, which cares for survivors of domestic violence and their children.
Every year since 2000, local restaurants, caterers, and purveyors of fine cuisine bring out their best to entice guests of A Taste of Glynn to cast their votes for favorites in five categories. Shoppers will find a target-rich environment in the silent auction, as well, with opportunities to bid on fine jewelry, vacations, gourmet treats, and other specialties. All proceeds benefit the Glynn Community Crisis Center.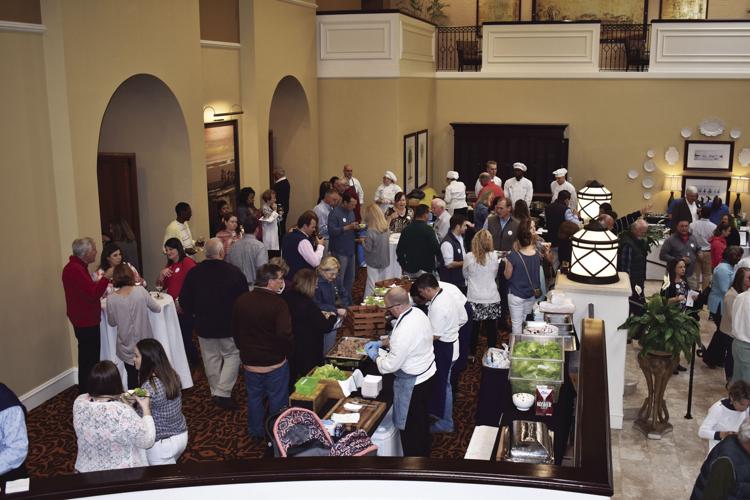 The opportunity to enjoy good food with family and friends is an everyday blessing for most of us. To survivors of domestic violence in residence at the emergency shelter, it can often represent the first steps toward healing, and independence, according to Leslie Hall, House Manager of Amity House. 
"Mealtime is so important to victims of domestic violence," she explained. "Victims often refer to it as being the most pressured time of their day due to the demands, and control of their abusers. Others recall it as the only outlet in which they still had the power of choice."
"We also see cases where the abuser limited the amount of food that the family was allowed to have," notes Charmaine Thomas, Lead Victim's Advocate for the Glynn Community Crisis Center. "Mothers will do without to make sure their children have enough to eat. When they come to the shelter, this may be the only time in years that they have been able to relax, enjoy a meal, and have a conversation. They equate food with a sense of freedom."
In many faiths, eating together, or breaking bread, is symbolic of trust and sharing. It is also a means of putting everyone on an equal footing, and creating new bonds. Dr. Barry Jones of the Dallas Theological Seminary calls food "one of God's love languages," adding that in both the Old and New Testaments, "God had a way of showing up at tables."
"The communication, laughter, and healing that fills the shelter during mealtime is amazing," Leslie Hall says. "Total strangers from different communities, backgrounds, and cultures use a meal to come together, and find common ground. The dining room area where they assemble can become filled with tears, the passing of Kleenex and encouraging words, or it might become the place for the exchange of family recipes." 
Regular meals also supply a sense of continuity and security for children at Amity House, Charmaine Thomas observed. "We see children coming into the shelter trying to hide food in their rooms, or hoard it because there have been times when the abuser has used food as a means of control. That fear goes away here. Everyone can eat the evening meal together, family style, and that is wonderfully reassuring. In 2018 alone, we served 13,083 meals to women and their children while they were in residence at the shelter."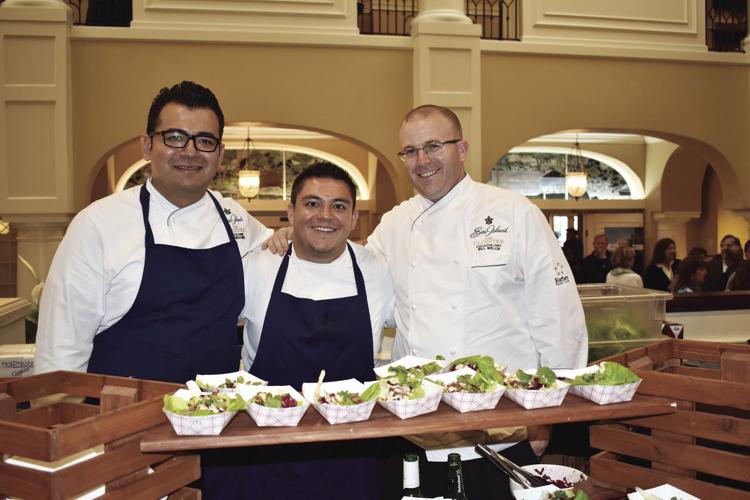 The funds raised at A Taste of Glynn supplement the basic funding for the Glynn Community Crisis Center, and enable them to expand their capabilities. Services include the emergency shelter at Amity House, a 24/7 Crisis Line, recovering credit and identity documents compromised by abusers, assistance with locating and securing safe housing, advocacy, and counseling. Community outreach, another important initiative, offers speakers for groups, and a dating violence prevention program presented in public schools. 
Tickets for the 20th Anniversary A Taste of Glynn are $45 in advance, and $60 at the door. The festivities are from 5 to 8 p.m. January 19, and a shuttle service will be provided from the parking area at Massengale Park to the King and Prince Beach and Golf Resort. For more information,  and to purchase tickets, visit atasteofglynn.com.