September
September 6
It may still be toasty outside, but First Friday in downtown Brunswick has become one of the coolest spots in the Isles. From 5 to 8 p.m. on the first Friday of each month, shops and restaurants lining the historic streets open their doors to the community, greeting visitors with samples, discounts and live music. For details, visit discoverbrunswick.com.
September 7 
The good times will roll on Jekyll Island as Georgia's jewel hosts the Free Spirits Orchestra. The no-cost concert will begin at 5:30 p.m. on the green space within the Beach Village on Jekyll Island. Music lovers should keep things cozy by bringing beach towels or chairs to sit on. Check out
jekyllisland.com for more information.
September 8 
Brunswick will be rocking once again at its Rhythm on the River series. The free concert will be held from 6 to 8 p.m. at Mary Ross Waterfront Park in downtown Brunswick. This go-around, the Island Garage Band will perform for the crowds. Attendees should bring a lawn chair or towel to sit on, and perhaps a picnic dinner to enjoy.  
September 10 
Handmade for the Hungry, a pottery class that benefits America's Second Harvest Food Bank in Brunswick, will be held from 6 to 7:30 p.m. September 10, September 24, and October 1. During the program at Glynn Visual Arts, 106 Island Dr., St. Simons Island, participants will craft clay bowls to be used in the Empty Bowl fundraiser on November 5. The cost is $30 per participant with all funds going to support the cause. For more information, visit glynnvisualarts.org.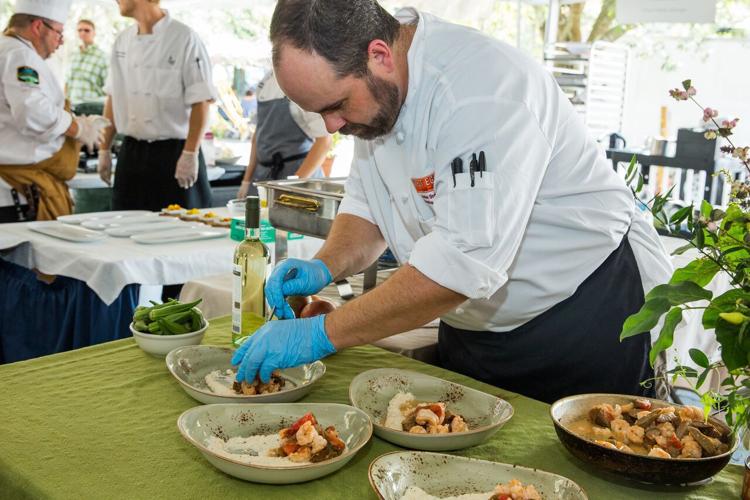 September 20 to 22
One of the trademark local events — the Shrimp and Grits Festival — will mosey back to Jekyll Island. The sprawling soirée will blanket the historic district with food vendors and artisans sharing their wares. Then, there will the sampling of the signature dish offered by area restaurants. Festival-goers can vote on their selections for the People's Choice Award, while judges crown the overall winner. In addition, there will be a kids' zone, musical performances, and a craft beer tasting venue. Shrimp and Grits will go down from 4 to 9 p.m. September 20; from 10 a.m. to 9 p.m. September 21, and from 10 a.m. to 4 p.m. September 22. For details, visit jekyllisland.com.
September 23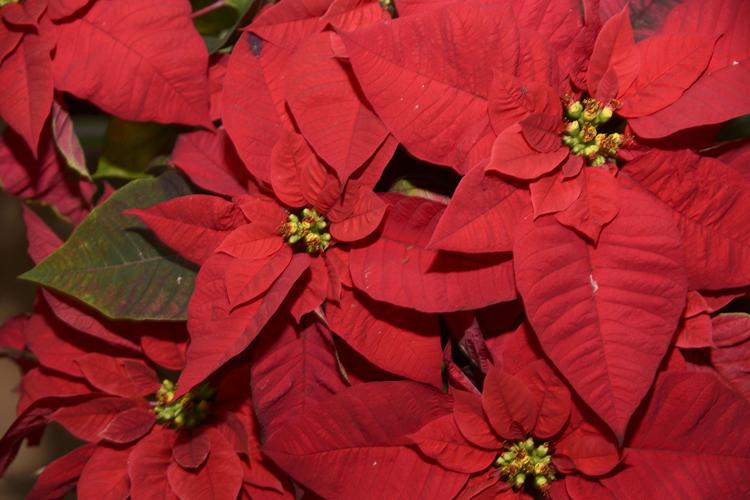 The Live Oak Garden Club is kicking off its 19th Annual Poinsettia Sale, which will last through November 15. A variety of plants will be available including traditional red, white, and even pink. They are $18 each with proceeds going toward island beautification projects. Poinsettias will be ready for pick up from noon to 4 p.m. December 6 in the parking lot of St. Simons United Methodist Church. For details, call 912-638-9803.  
September 28 to 29
Art will take center stage at the annual Under the Oaks Art Festival, which will be held from 10 a.m. to 5 p.m. daily September 28 and 29 at 532 Beachview Dr., St. Simons Island. Hosted by Glynn Visual Arts, the event offers more than 70 artists, vendors, and musicians near the picturesque Pier Village. Visit glynnvisualarts.org for details.
 October 
October 4
First Friday in downtown Brunswick will be back in business from 5 to 8 p.m. with fabulous offerings from the shops and restaurants that line Newcastle St. and surrounding areas of the historic district. 
October 4, 11, 18, 19 and 25
It's the spookiest month of the year and what better way to get into the spirit than by taking a ghost tour of a treasured local landmark? Hofwyl-Broadfield Plantation, located at 5556 U.S. Hwy. 17, Brunswick, hosts regular tours of the home and property. This particular walk-about will include stories of some eerie events that have unfolded over the course of its 200 year history. But, don't worry, this excursion is family-friendly. Admission is $15 per person. For more information, visit gastateparks.org/HofwylBroadfieldPlantation.
October 5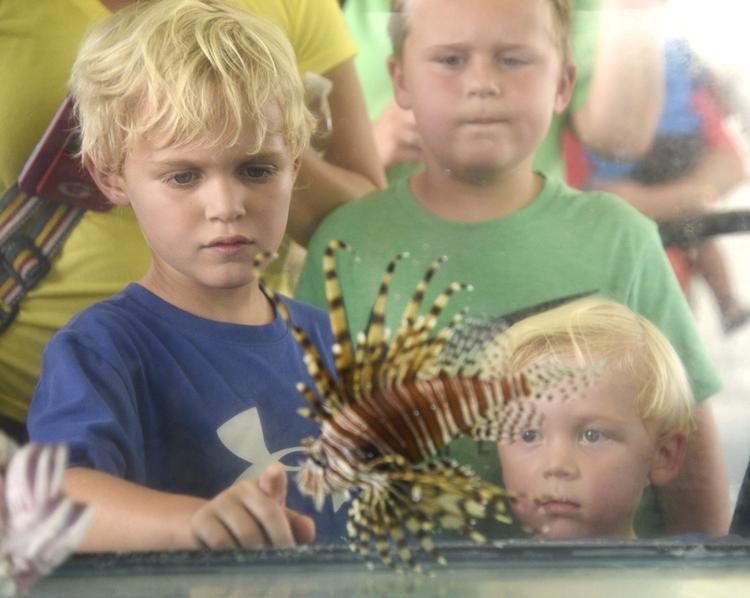 CoastFest, a celebration of the area's unique ecosystem, will be back this year. Hosted by the Department of Natural Resources, it will feature more than 70 environmental displays that included touch tanks, demonstrations, and even some magic tricks. The family-friendly event will be held from 10 a.m. to 4 p.m. at Mary Ross Waterfront Park in downtownBrunswick. It is free and open to all.
October 5
Fall has officially arrived — there is football and Firebox BBQ on the Bluff. Hosted by Southern Soul, the food festival will return to the live oak-laden grove at Gascoigne on St. Simons Island. The event will begin at 10 a.m. and run until 10 p.m. There will be samplings provided by food vendors from throughout the region, as well as entertainment. For more information, visit ssbbqfirebox.com.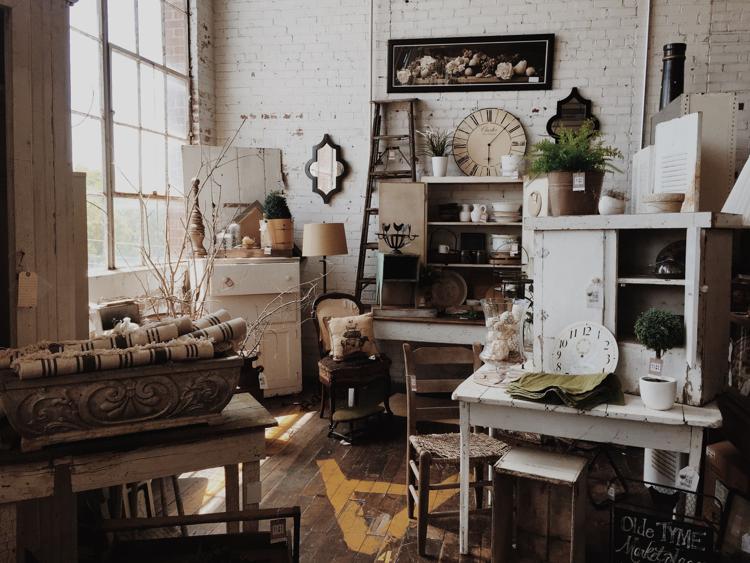 October 5 and 6 
The ever-popular St. Simons Antiques show, featuring vendors from across southeast, will take up residence in Postell Park on St. Simons Island for the weekend. From 9 a.m. to 5 p.m. October 5 and 6, treasure hunters can peruse a range of items including furniture, collectibles, jewelry, and more.
October 6
What's one of the best things about the South? Keeping it casual, of course. That's the idea behind the Hunt Ball, a gala event that supports Habitat for Humanity. Attendees should don their favorite camouflage and jeans to attend the soiree, which will be held from 5 to 9 p.m. at the Frederica Golf Club Boathouse on St. Simons Island. Mason Waters and the Groove Allstars will provide the entertainment. Demonstrations, auctions, and a variety of outdoorsy cuisine will be offered. Tickets are $150 per person. Tickets are available at eventbrite.com.
October 12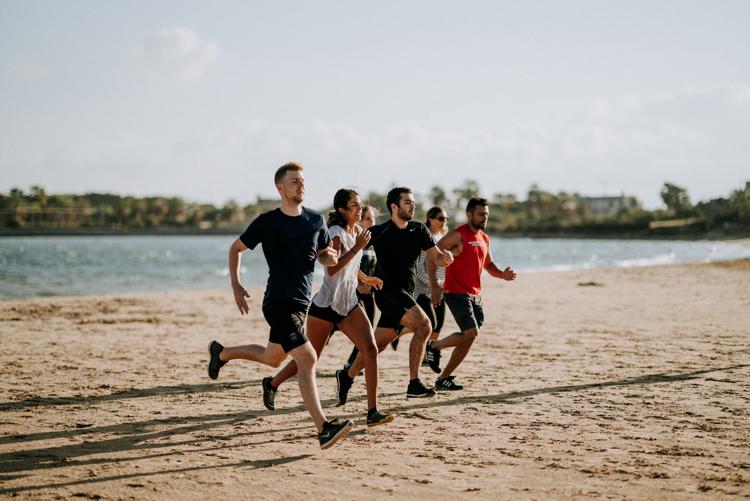 Saint Simons Christian Church and the Jekyll Island Authority are once again joining forces to host the annual Under the Oaks half marathon, 10K and 5K. The races take place on Jekyll Island, which includes historic as well as ocean views. The first race, the half marathon, will begin at 7:30 a.m. followed by the 10K at 7:45 a.m. and 5K at 8:15 a.m. starting at Summer Waves Waterpark. All runners are welcome. For more information or to register, visit itsyourrace.com.
October 19 
The St. Simons Land Trust is hosting a full day of activities to mark the 5th Anniversary of Cannon's Point Preserve. It will kick off at 7 a.m. and run until 3 p.m., with snake presentations, bird walks, family hikes, and more fun planned at the 600-acre site. It is located at located on Cannon's Point Dr., off Lawrence Road, St. Simons Island. For more information, visit sslt.org.
October 26
Giving back always generates good feelings. And this event does just that. Helping Hugs Inc., an outreach of St. William Catholic Church, will host its annual Fête for Haiti at 6 p.m. Oct. 26 at the parish hall, 2300 Frederica Road, St. Simons Island. The event will feature food catered by Delaney's and an auction. Tickets are $60 each. Proceeds go to support a church and school in Côtes-de-Fer, Haiti. For more information, email marylynch45@gmail.com.
October 31
It's Halloween in the Isles. A lot of spooky ghouls and goblins will be heading out for trick-or-treating around the area, hitting up neighborhoods or visiting churches for trunk-or-treat extravaganzas. But this also marks the beginning of the annual Georgia-Florida weekend in the Golden Isles. A sea of red and black will descend on the beach for celebrations prior to the football showdown. UGA will take on the Gators at 3:30 p.m. Nov. 2 in Jacksonville.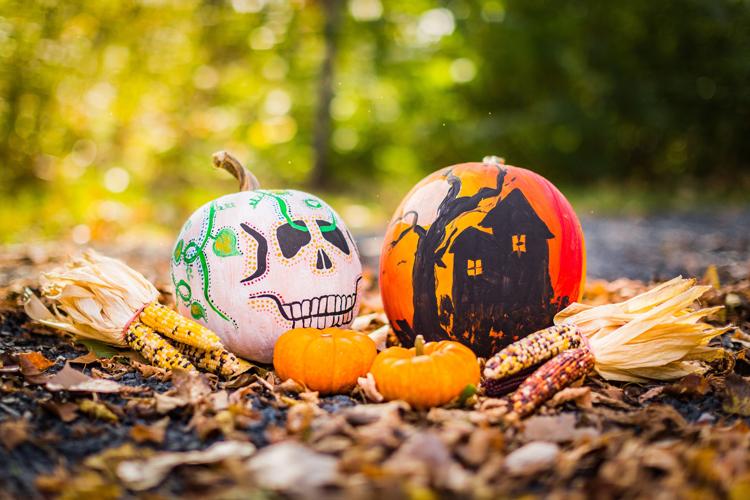 Ongoing
Hospice of the Golden Isles offers a number of grief support groups that are free and open to the public. The Jekyll Island group meets from 2 to 3 p.m. at the Jekyll Presbyterian Church, 475 Riverview Dr., Jekyll Island, on the first Tuesday of the month. The St. Simons Island group meets from 1 to 2 p.m. on the second Tuesday of the month at St. Simons Presbyterian Church, 205 Kings Way, St. Simons Island. The Brunswick group meets from 5:30 to 6:30 p.m. on the third Tuesday of the month at Hospice of the Golden Isles, 1692 Glynco Parkway, Brunswick. The Camden group meets from 2 to 3 p.m. on the first Thursday of the month at Lakes Crossing Senior Care, 900 Gross Road, Kingsland. For more information, visit hospice.me