Rachel Bjorn has always been a creative person. A graphic designer by trade, the Brunswick resident has also set her sights on the world of statement jewelry. Bjorn handcrafts her pieces, utilizing polymer clay formed into coastal shapes like shells and tidal swirls, which she offers via her brand, Blue Bear Atelier, locally and through her Etsy shop online.
Editor Lindsey Adkison took an opportunity to sit down with the artist to get the scoop on how she creates these unique designs.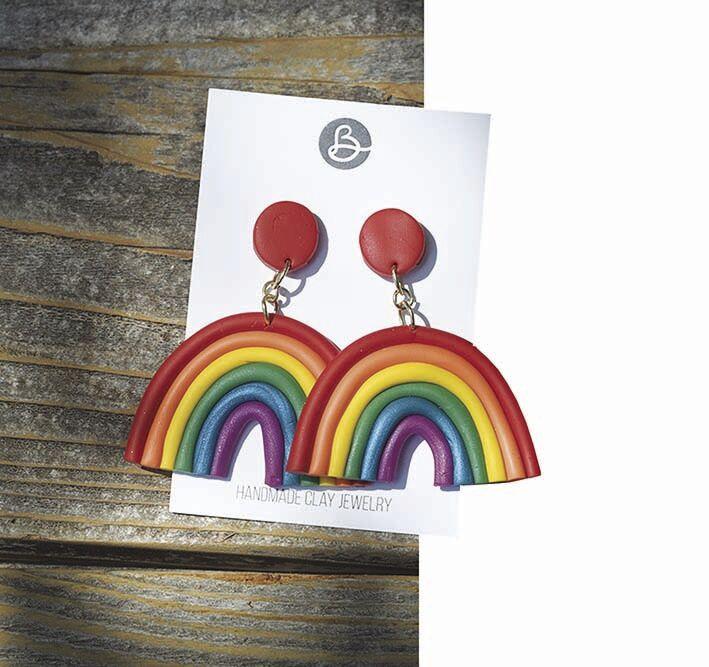 Question: Where are you from and have you always enjoyed artistic pursuits?
Answer: My family moved from upstate New York to Brunswick when I was a year old. With the exception of college, I've lived my whole life here.
I've always been interested in one art form or another but it's changed over the years. When I was in high school, I was really into pencil drawing. I carried a sketch book with me everywhere I went and I had a fascination for drawing hands. When I went to college, my passion shifted to graphic design and that's what I do now for a living.
Question: Talk about how you got into jewelry-making. When did it happen and how did you learn?
Answer: I first got the idea from my mom. She makes beaded jewelry — Robin's Coastal Gems — and she inspired me to start making my own. After going to craft shows with her, I decided it was something I wanted to be a part of too. I made my first pair of polymer clay earrings two years ago. I bought the supplies and started playing in my kitchen. The first few batches weren't great, so I watched YouTube videos to gain inspiration and learn techniques.
Question: Describe the types of jewelry you make now. What's your style and how did it develop?
Answer: I would describe my style as minimalist, earthy, subtle, and fun. I primarily work with muted palettes and organic shapes. My style developed through trial and error; a lot of clay has perished in my oven. My brand is called Blue Bear Atelier. My last name, Bjorn, means bear in Swedish.
Question: Do your pieces vary by season? How do you decide what to create?
Answer: I make my pieces in batches of five to 10 pairs, and each batch has a different theme. The themes are determined by what inspires me at the time, but that is normally determined by the season. My most recent collection was named "Nautilus," inspired by the spirals of a nautilus shell.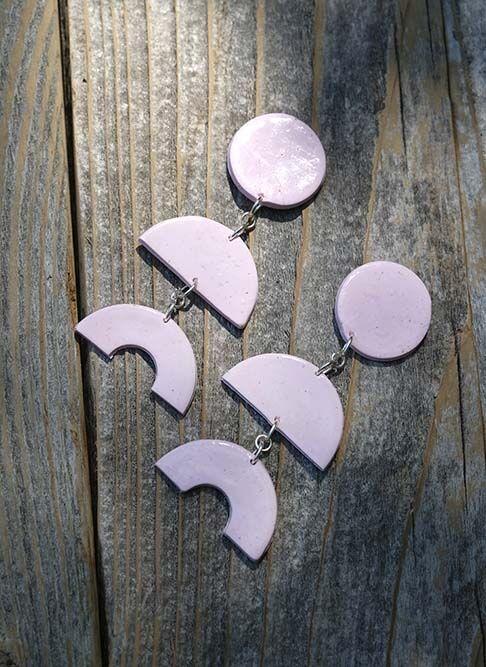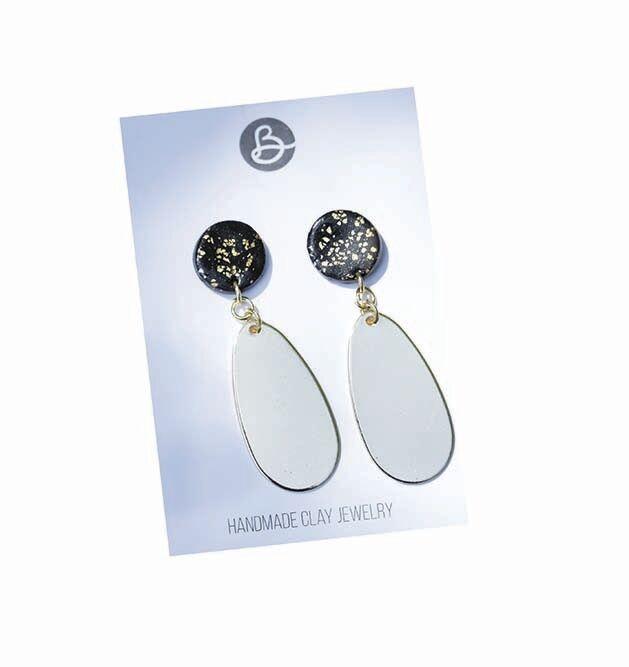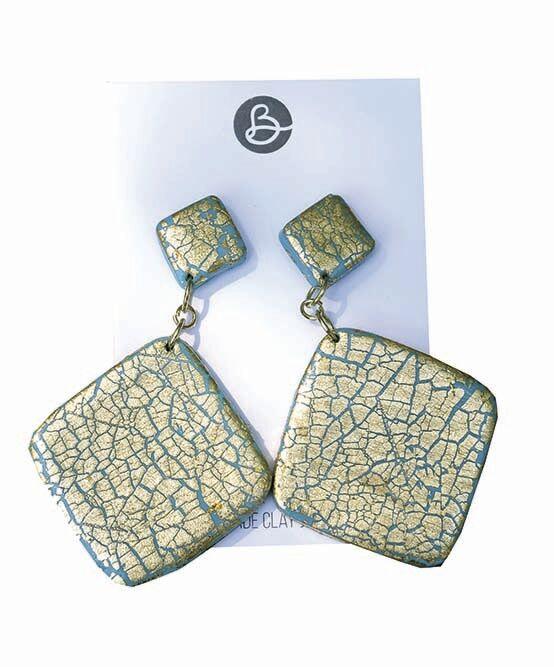 Question: What do you get out of this? Why do you enjoy this type of creating?
Answer: Making jewelry is a break from my daily routine. It's an excuse to be creative in a way where there are no rules or critiques. It's also something I can do socially and share with my mom. I enjoy getting to participate in craft shows alongside her and meeting other artists.
Question: In tough times (hello, pandemic!), how do you feel art helps us?
Answer: I believe art is freedom. It gives artists a voice to express their thoughts. It provides the opportunity to take risks, relieve stress, and think creatively. Art is especially important during difficult times because, not only can it be used as a medium to document current events, but it can also bring awareness to issues and educate others.
Question: Last but certainly not least, where can we find your jewelry?
Answer: You can find my earrings at Tamary's; on my Etsy page, BlueBearAtelier; and at local craft shows and artists markets.