Healing is a process that adheres to no deadline. Self-love cannot be reclaimed on demand.
Survivors of abuse carry with them personal stories that shape and define what kind of healing they need. And until they find a safe space, the process cannot even begin.
Faithful Love, a nonprofit founded in Brunswick in 2017, aims to offer that safe space. The nonprofit reaches out to women ages 18 and older who are survivors of sex trafficking or sexual exploitation.
These women, most of whom live in Glynn County, are invited to come to a house in Brunswick opened by Faithful Love, where the nonprofit's leaders and volunteers offer therapeutic programming, addiction counseling, and other services, as well as a place away from these women's normal lives.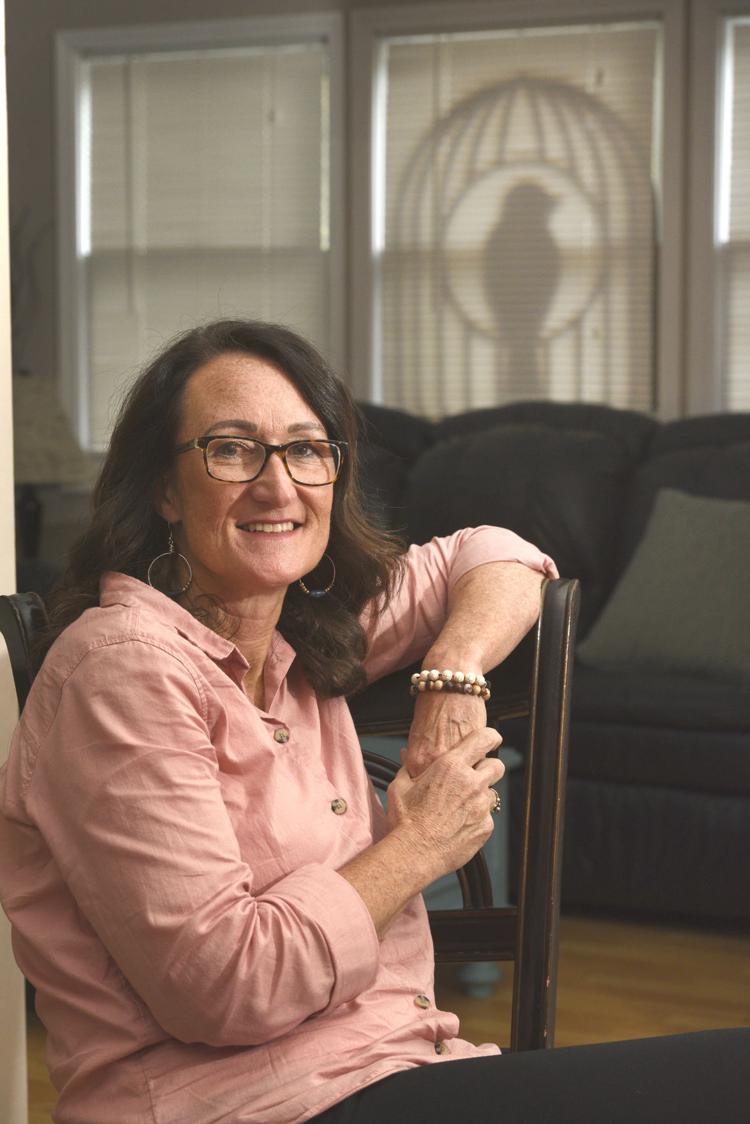 "We tell them this is a safe place, just for women," says Judi Riccio, executive director of Faithful Love.
An offer to help
Before Faithful Love existed and offered a house for local women, Riccio and two other women were going out into the community to find women they knew were being sexually exploited, hoping to bring them help.
"We would always have something in hand to give them, whether it would be some home-baked cookies or sometimes we would go out with bags of personal sized toiletries for the women," Riccio says.
Many wonderful ministries and nonprofits exist in this area that help local women trapped in sex trafficking, Riccio says. But these women in Brunswick were not seeking out these services.
"They walk in shame," Riccio says. "They walk in guilt … they've been told horrible things all their lives. They've been called horrible names. They've been told they're only good for one thing. And so they believe it."
To receive help, these women need someone to come to them, Riccio says. And they needed somewhere to retreat.
So Riccio and the others bought a house in Brunswick that could offer what these women need.
The property they purchased, ironically, used to be a trap house, a hotbed of drugs and other illegal activities.
Today, it's a place of escape for these women where healing can take place. For the first couple of months, the nonprofit's leaders invited the women in and waited to see what could be offered to them.
"We wanted to just get to know them … this was an environment where they would come and get to know us and learn to trust."
They offered the women hot meals and opportunities for counseling. Soon, though, they found another valuable way to pass time at the house. They began to make jewelry.
"There are several different organizations that work with trafficked women and they teach them how to make jewelry, to teach them a trade," Riccio says.
Learning to make jewelry does much more than teach a trade, though. The activity also shows the women the value their work has.
A cycle of abuse
The average age across the United States for a girl to be pulled into prostitution is 12 to 14 years old.
The women being served by Faithful Love are adults. They've been caught in the world of sex trafficking for many years, through a cycle that can affect generations.
"I can tell you that every woman that's sitting around my table today, they have had some kind of sexual trauma as a child, and that was either not believed, covered up or happened to mama, so it's a familial cycle," Riccio says.
This kind of trauma can become normalized, Riccio says, if a girl doesn't know a different world exists or if she doesn't receive help early.
And as girls age, drugs will often become involved.
"You get into middle school or high school and drugs are offered to you and all of a sudden your pain goes away," Riccio says.
Many organizations, in the Golden Isles and around the country, are working to help these women. But as long as the demand for sex trafficking exists, the issue will not go away.
And as sex trafficking victims get older, many will also be manipulated into recruiting younger girls into the system as well.
"That happens in our middle schools, that happens in our high schools. Right here in Glynn County, girls are being groomed."
A chance to get out
Faithful Love's logo is a birdcage with an open door.
In many survivors' stories, Riccio says, women will describe themselves as feeling trapped in a cage. Faithful Love's logo reclaims that idea and redefines the cage as an opportunity to escape.
"They're right at the door, and they can go free," Riccio says. "And we're here to help them."
Some women say they're ready to get out, Riccio says, while others are too afraid.
"We can say, 'That's OK,'" Riccio says. "'We're here for you, for however long it takes.'"
They tell the women that when they're ready, the resources are available, and Faithful Love will help them get out.
"In the meantime, it's building that trust," Riccio says. "It's getting them things and proving to them that we are going to help them. And that there is a way out."
A way of life
When the women with whom Faithful Love works express their willingness to get out of this lifestyle, Riccio and her partners are ready to help.
"There are several organizations up in Atlanta that have long term therapeutic programs for adults that we can get them to," Riccio says. "Part of the thing that we run into is that a lot of our women don't want to leave the area. They've been here all their lives, that's where their families are."
Faithful Love's house provides the beginning steps of healing. Sometimes, that healing takes place around the jewelry-making table.
The jewelry made by the women with Faithful Love is created with paper beads.
"We taught them how to roll the beads," Riccio says. "… they'll print them, they learn what shape to cut the paper in, they roll it. And we put about five glazes, so there's a whole process."
Faithful Love is able to pay the women an hourly wage for the work they do. 
The jewelry the women make is sold most often at craft bazaars. Faithful Love hopes to begin selling the pieces in some local shops.
As the women sit around the table, rolling the beads and making jewelry, they also have a chance to talk, to share their feelings and their stories — and sometimes, to heal.
"All of a sudden one day, one of them just poured her heart out," Riccio says. "And one over here, that I never thought I'd hear, just starts encouraging. Because they know what they're going through — they know what it's like."