Campers at Epworth by the Sea's Camp Connect often feel as though they're a world away. They are surrounded by warm sunsets and glistening waters; their days are packed with outdoor activities, games, and nature education. They'll forget that, in reality, they're often merely minutes from home.
Camp Connect is the only residential camp on St. Simons Island, and the program has one simple goal: to provide a camper with exceptional life experiences. "If it could be the best week of their summer, that's great; but we want it to be the best week of their life," says Suzanne Akins, director of camping and retreats at Epworth by the Sea.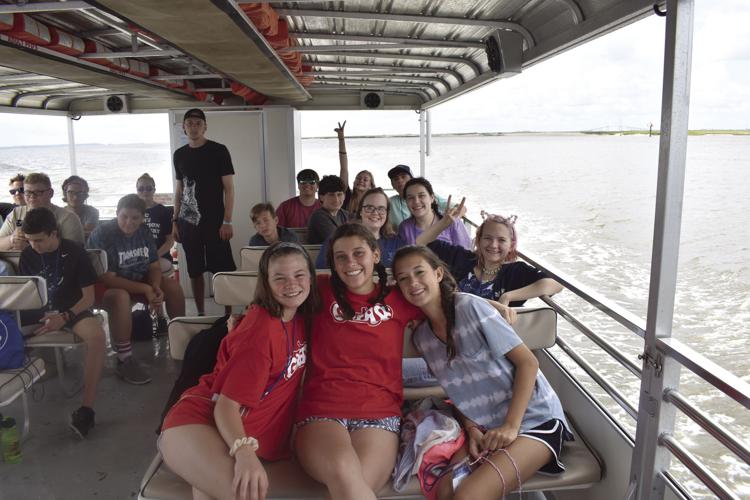 The week-long camp is hosted throughout June and July. Campers spend five days and four nights at Epworth, a 100-acre site on St. Simons. The camp is open to rising fourth-graders through seniors in high school.
The camp, which promotes a Christian focus, is among the most popular summer programs in the area. "We want to show them how much God loves them in everything that we do," Akins says. "That doesn't have to be in the words that we say. It's kind of in everything. It's the thread that runs through everything we do."
College students are hired as camp counselors every summer. As young adults, they're able to relate well with the younger campers, Akins says. "They're young and energetic, but they're old enough to carry the responsibility of caring for children," she says. "And a lot of them are, at this point, trying to figure out what they want to do with their lives. This gives them a lot of different experiences in children's ministry, youth ministry, and just overall leadership."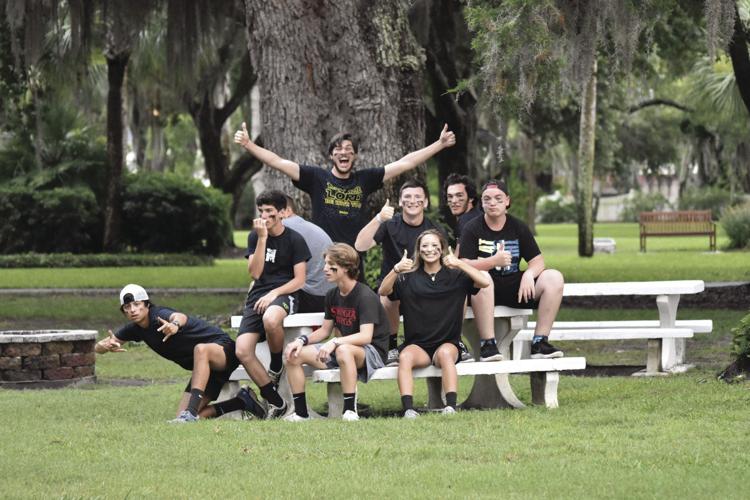 The campers are grouped by ages, with an elementary school group, a middle school group, and a high school group.
From the moment the campers arrive, they are busy having fun. "When they get here, they're assigned to a cabin and a counselor who's in that cabin with them," Akins says. "And then their cabin pairs up with another cabin. They're like a big family group, and they do everything together all week long."
Camp activities include boat rides, seining, beach trips, swimming, ropes courses, fishing, marsh education lessons, and indoor and outdoor games.
Every morning begins with a show, put on by the counselors, to wake everyone up for the day. "It's just a 30-minute time of hilarious skits and crazy games and messy stuff to get the kids waking up and excited for the day," Akins says. "And then from there, they follow all their separate schedules and do just a typical day at camp all day long."
At night, the campers come back together for a camp-wide activity, including water nights, color wars, and capture the flag games. The evenings end with worship music, led by the counselors.
The camp provide students with a rest, Akins says, which may sound strange with the schedule they keep. No technology is allowed at Camp Connect, and many campers are going without their cellphones for the first time. "Once they get through their withdrawals, their senses are heightened with how beautiful Epworth is," Akins says. "They get to walk down by the water — we have the most incredible sunsets. They get to see dolphins, sometimes manatees, while sitting down there by the water. It's just gorgeous."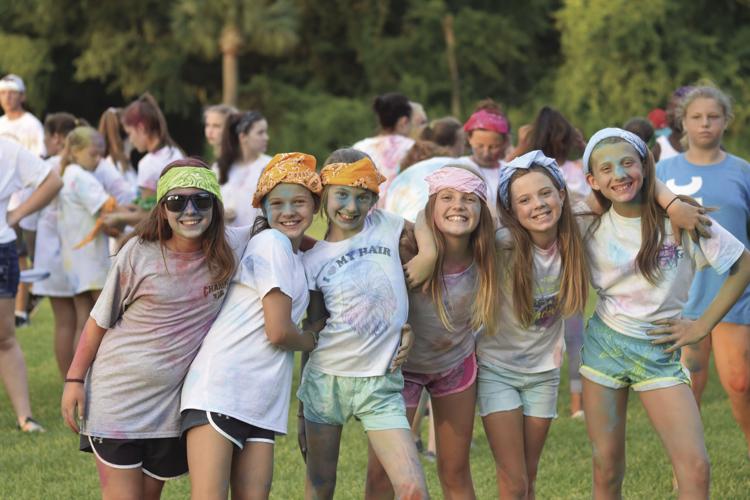 Campers become more independent through the Camp Connect experience, she says.
"I'm a parent also — I have four campers myself, in all of those age groups," she says. "I have high school, middle school, and elementary. And I have seen, as a camp director and a parent, the growth that occurs in these kids when they spend a week away from mom and dad."
Parents can also rest assured that their children will be well cared for during camp, Akins says. "This is a great first option when considering camp because it is scary as a parent to send your kids away into someone else's care," she says. "And we take that responsibility very seriously."
The camp reaches about 1,000 children every summer. "One of the reasons it's popular locally is because it is a great opportunity for parents to send their kids away, but yet they're really close to home," Akins says.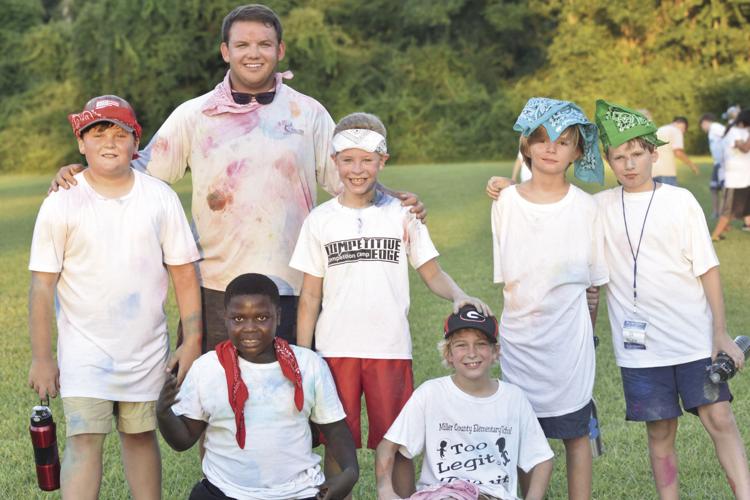 For some campers, this experience will be their first extended period away from home. Camp counselors are trained to talk campers through homesickness, and it's rarely a problem, even for the youngest campers, Akins says. "We keep them so busy and so high energy that they sleep really well. And then our counselors walk them through some of their tough times," she says.
"They feel like little warriors on Friday," she says. "When the parents come to pick them up, the kids are just beaming ear to ear because they did it."