The coronavirus pandemic spawned many things — the wearing of masks, the obsessive washing of hands, and the standing apart. But it also ushered in an unexpected trend — the baking of bread.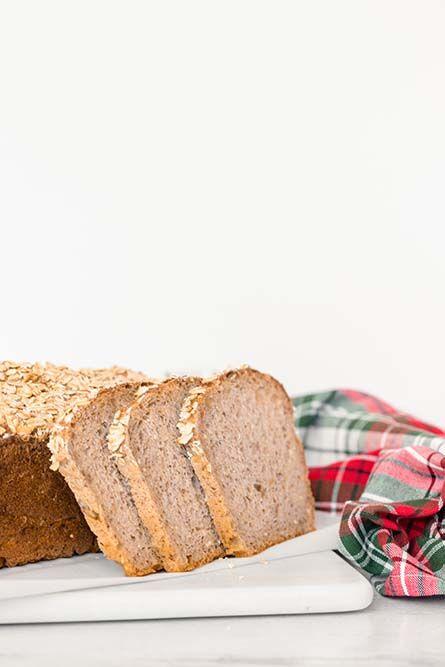 Across social media channels, aspiring bakers have shared their work, filling up feeds seemingly overnight. Baking bread has come to be one of the lasting quarantine observances as families sheltered-in-place. It's something that professional baker, Drew Gahagan also noticed. In fact, the owner of the Village Oven in downtown Brunswick says that customers approached him to help with their endeavors.
"In the beginning, bread became scarce at the stores because people were stockpiling it. Then, all of a sudden, shelves were empty … and the yeast and flour were gone too," he says. "People actually came to us and asked if we'd sell our yeast and flour."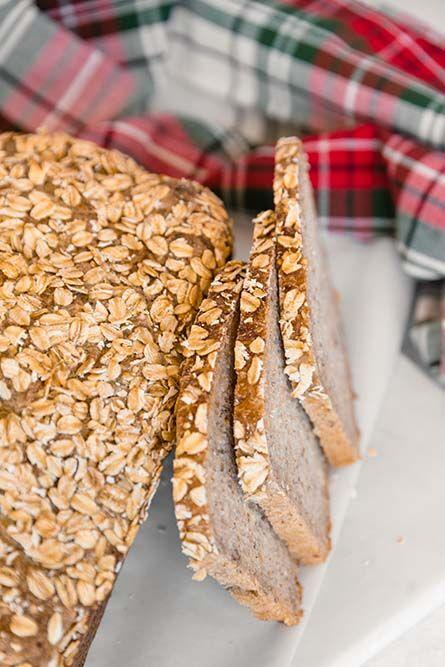 Gahagan, always the friendly neighbor, did what he could to get them going. But inevitably, many found out what he already knew — baking bread is tough.
"I don't think that a lot of them stuck with it, but I'm sure some did. It's not easy, especially when you're doing things like sourdough … and it's messy," he says with a laugh, gesturing to his flour-coated chef's jacket.
Gahagan himself came to baking after a career as a chemical engineer, a history that's compatible with following recipes. He opened the downtown bakery at 1407 Union Street two years ago after retiring from his day job. Since then, he's become an expert at churning out cookies, pies, and pastries, along with a daily selection of lunchtime sandwiches and sides. And, of course, he also creates many types of breads, even partnering with community groups to provide specialty items.
"We've done a lot of things for the synagogue here — the challah bread and the little cakes for Purim. We love doing things like that," he says.
That's not the only time that Gahagan has explored other cultures. Prior to opening the bakery, he was tasked with creating a classic German bread known as stollen. Dating back to the 1400s, the modern incarnation is similar to a fruit cake, but in bread form. It's made with yeast, water, and flour with zest often added to the dough. Candied orange peels, raisins, almonds, and spices like cinnamon are also part of the mix.
"I had never heard of it, but when we were living back in Albany about eight years ago, we met an elderly couple. The lady was German and she would talk about stollen and how she used to eat it as a little girl," he recalls. "Her mother would make the dough then take it to the town's bakery and they'd bake it for them."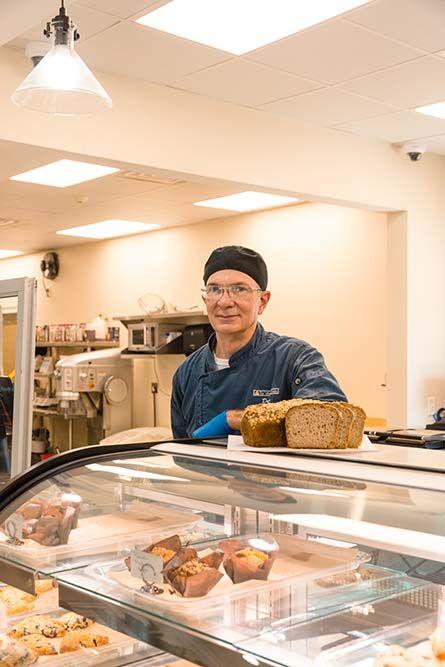 Still employed as an engineer, Gahagan figured he could give the fancy bread a try. He started researching recipes and got to baking. The first few tries, though, were no-gos.
"She was very direct and told me that they weren't any good," he says with a laugh.
But, as with all things, practice indeed makes perfect, and his final loaf was a winner.
"She told me, 'This is as good as the ones my mama and I would make.' And she had no reason to hand out compliments to me," he says.
She's not the only one to laud Gahagan for his authentic stollen. It's become a holiday hit locally, with many folks of German descent clamoring to procure it for their holiday tables.
"We make two versions — one with and one without the marzipan log in it. It has rum in it and it's dusted with powdered sugar before it's served. It's over-the-top rich. They usually cut it in thin slices, but it's delicious. It's very Bavarian," he says.
Whether it's a taste of one's homeland or just a delectable sourdough loaf for leftover turkey sandwiches, handmade breads offer a sense of comfort that's much needed after a difficult year.
"I think that just that little bit of relief is much needed. A little comfort food can help," he says.