Dana Carter's house stays busy.
The mother of three — ages 7, 9, and 13 — keeps up with sports schedules, dance lessons, and school routines. She and her husband, Dennis, entertain at their home often, and they also manage two acres of fruit and vegetable gardens on their 57-acre property in Brunswick.
"We don't stop," Carter says.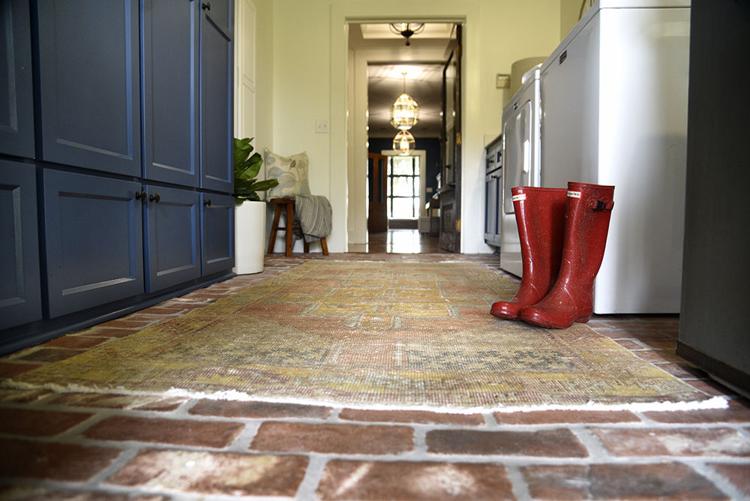 The Carters moved into their home about a year ago, and they've been able to create a space that meets all the family's needs.
A room Carter knew would be crucial to the family's daily operations is the mudroom, and she took special care to ensure their mudroom was perfect.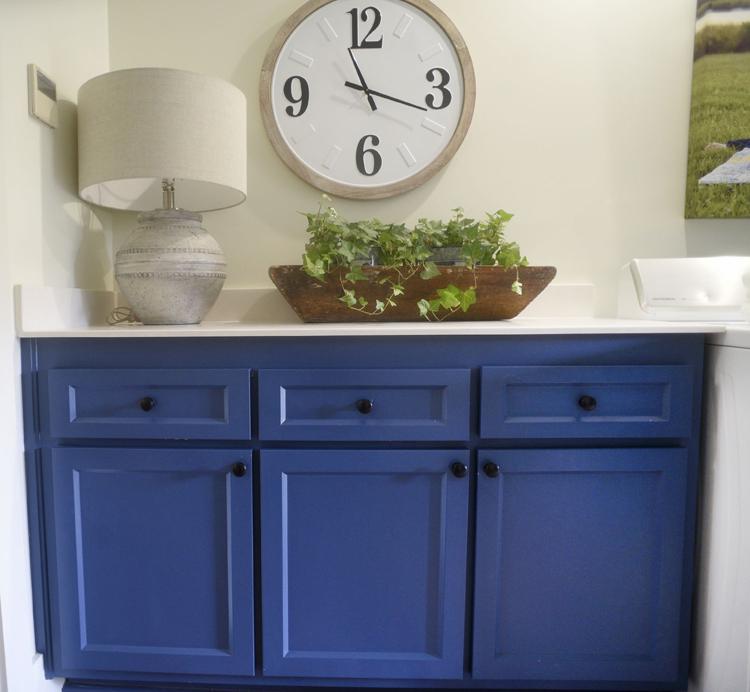 A mudroom, which is typically a home's casual second entrance, can serve a variety of functions, depending on the homeowner's style and needs.
"For us, it's where we drop the mud as we walk in," she says. "We have three kids, and they all play year-round sports, and then we are actually a farm. We do an acre of vegetables and an acre of fruit."
Members of the Carter family need a place to drop off their bags and other belongings — sports equipment, dance shoes, riding clothes — when they return home. Lockers for each member of the family stand against a wall, across from a large stone sink. The cat's litter box also stays in that room, along with the washing machine and dryer.
Carter also placed a bench in the corner so everyone could sit down to remove shoes before entering the rest of the house.
"The lockers are clean right now, but they're normally not, truthfully," she says. "And then they can keep their shoes at the bottom. It's just so I can tuck it away, hide it, and it's done. It's not all over my house."
Since moving into their new home, the Carters have completed numerous renovation projects that aim to preserve the historic structure while adding modern features.
The house was previously owned by the managers of the Dodge Lumber Company. Portions of the home date back to 1904. The Carters attended an event there 14 years ago and fell in love with the property.
"Denny looked at me, and he said, 'If they ever sell, we need to buy it,'" she says. "And I was thinking, 'We're moving back to New Orleans, we aren't staying here, like no way, kid.'"
But then the owner called with an offer to sell the property.
"We were like, 'Okay, we'll do it, we'll do it,'" Carter says.
The Carters have now lived in Glynn County for 17 years.
She says she used lessons learned in their past homes when deciding what she needs in her mudroom.
"This wasn't our first home, thankfully," she says. "We kind of knew what we needed. I always knew I wanted a second sink. We entertain a lot, with big pots. I'm from Louisiana — we do big pots, big things — and so I knew I needed a big sink."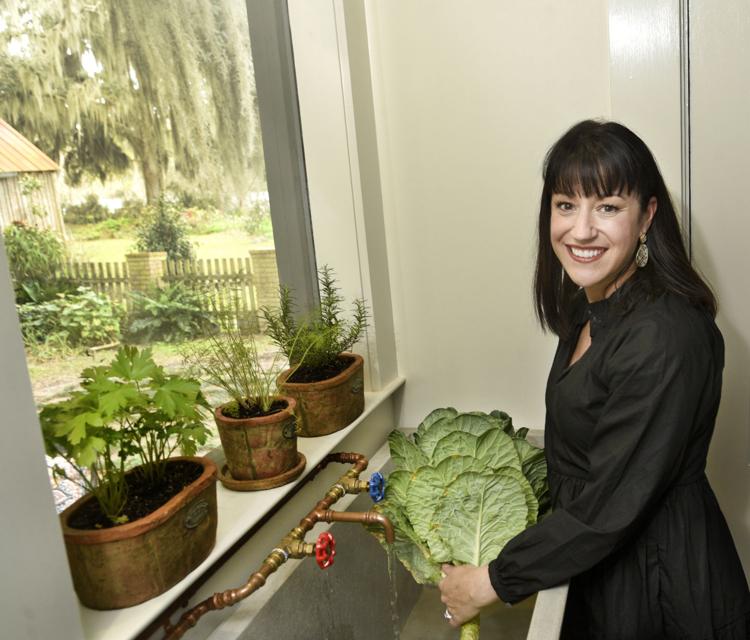 Carter says the family's designer played a key role in striking the balance between preservation and modernization.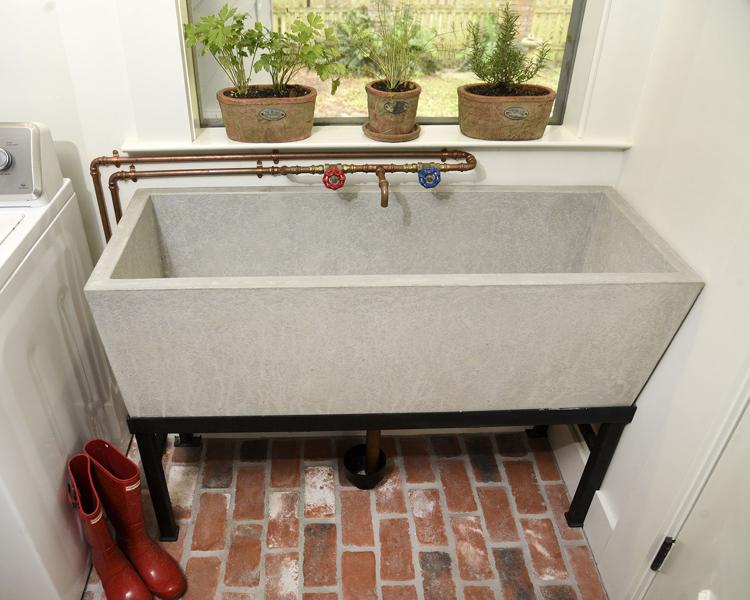 "Once we learned the history of the home, we wanted to protect the integrity, but then that mudroom was an addition," she says. "So we were able to throw in a few modern influences."
The mudroom is one of the modern influences that Carter says her family had to have.
"We took this room and converted it," she says.
"With three kids, I just needed a lot of space."