It is almost impossible to believe — but Roderrick Davis has never had a formal art lesson. Yet, the Brunswick resident is a master painter in every sense of the word, creating work is so vidid and lifelike it pops off the canvas.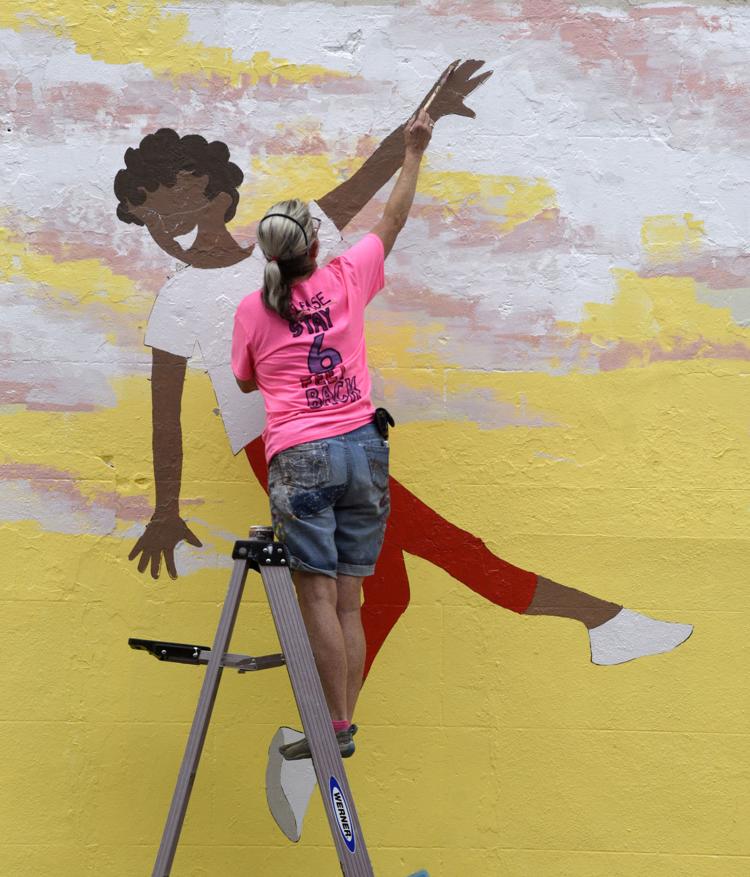 But over the past few years he's honed his craft, using brushes and oil to share the stories of his African-American heritage. Davis has made a big splash in the local art world, so when the Brunswick Mural Project got off the ground, it was only a matter of time before he was invited to participate.
"I have never done a mural before and I felt like it was a big step for me as an artist. So when they approached me, I jumped on it," he says.
He consulted mentors and re-worked designs. But finally, "Dreams Have Wings," a girl and butterfly, was born — blanketing the facade of 1199 Egmont St., near the library. While the design process took six months, the actual painting took an impressive two days.
"I wanted the kids outside of the library to be able to see it and know that whatever they dream can come true," he says. "I really love Brunswick and I was so glad to do it."
Like Davis, Catherine Durrett was also thrilled to be asked to contribute to the effort.
"I did a lot of murals in the past, in fact, I had an indoor mural business in the Atlanta area. So when I heard about the mural project here, I wanted to get involved."
She was tasked with jazzing up the side of the Subway building, located along Newcastle Street. Like her fellow artists, she was looking to create something that inspired hope.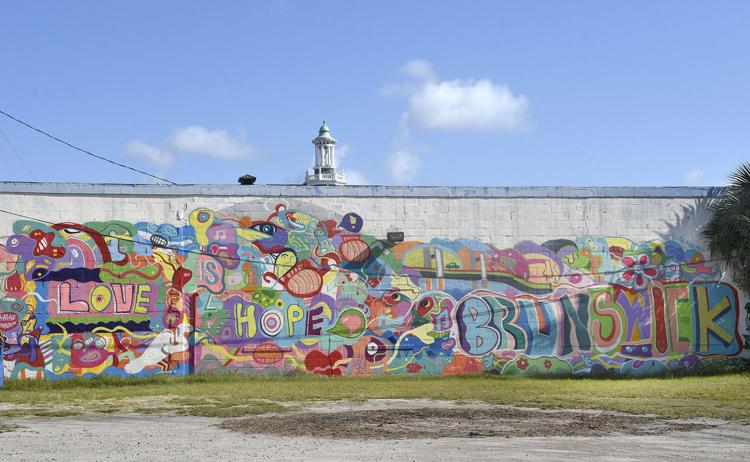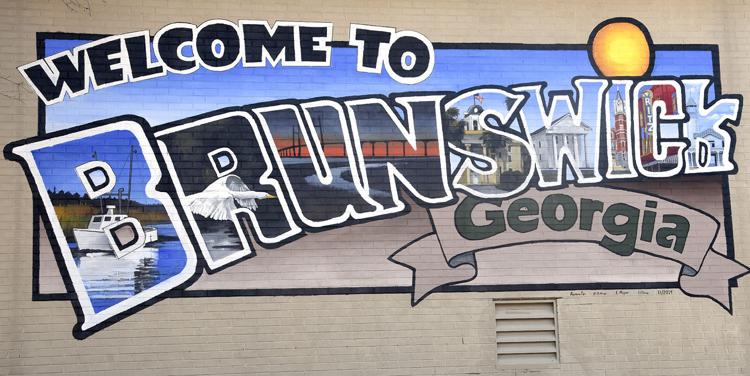 "I came up with this idea of children flying with wings … just something really happy and bright," she says.
After prepping the wall, she started to bring her vision to life. It took some time, and some re-starts due to inclement weather, since she started last September. But the result was well-worth the effort.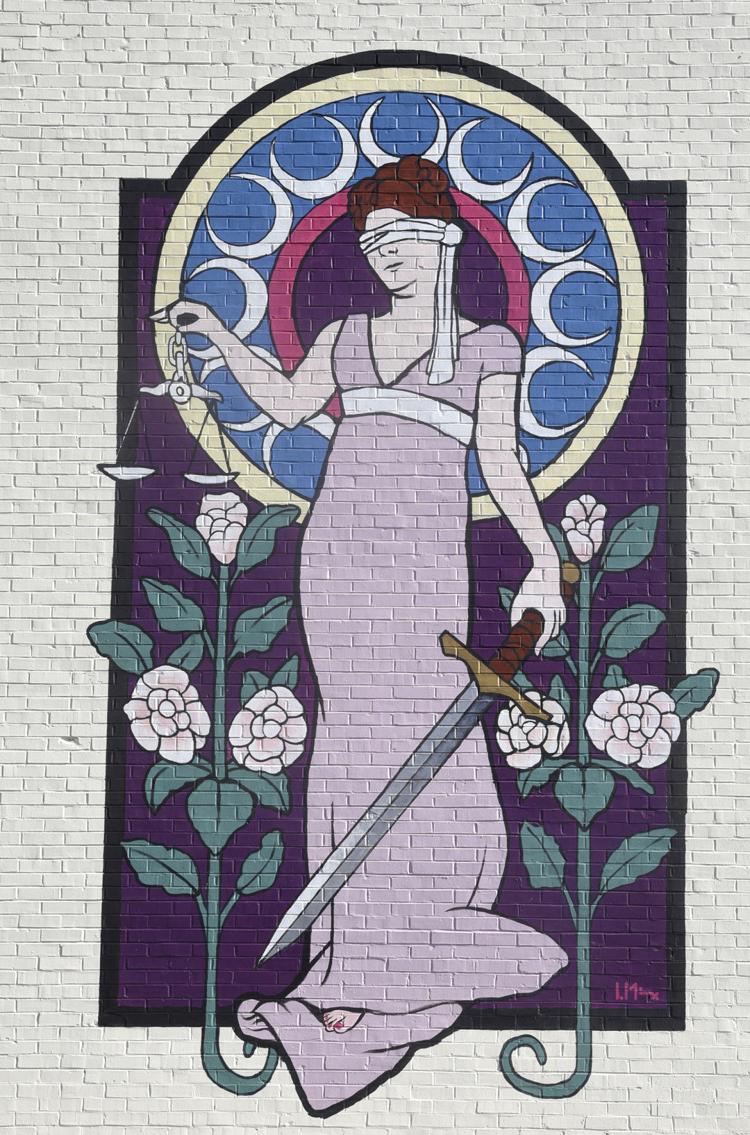 "I am so glad to be a part of this project. I'm really happy to see this happening downtown. I love painting murals and this really just spruces the whole area up — a coat of paint goes so far," she says.
"I wanted to celebrate the diversity of Brunswick and help make people happy, especially after going through all of this with the coronavirus."
The project has truly been a labor of love and the collective work of a team of individuals passionate about the community. Officials from the city and the Historic Preservation Board, as well as Coastal Georgia Community Action Authority were involved, as is a curatorial committee headed by Elizabeth Piazza and Sara Giannakiakis. Local property owners were key, too, as they commissioned work for their buildings.
"When artists and the community come together to create art that reflects a community's history, aspirations, dreams, and local culture, the community responds with recognition and pride. It is a beautiful thing," Susan Riles, former executive director of Glynn Visual Arts, says.
While half a dozen of murals have been completed or are in the works, there is more to come. Ryles is excited about what the future holds.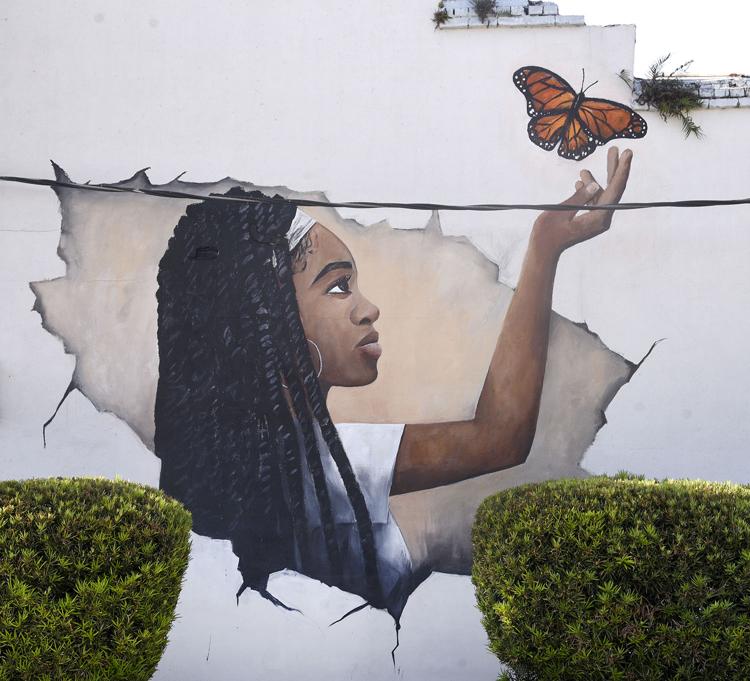 "We are thrilled with how these murals are progressing and the response from everyone so far, the community, the artists, the businesses and the city has been fantastic. I think folks are beginning to realize that art has a meaningful impact on all our lives and this is a big and tangible example of that," she says.