Few foods conjure more vivid images of saltwater, sea spray, and maritime breezes than the humble oyster. Ironically, this unquestionably unattractive mollusk has been a beloved subject of painters, poets, and chefs for centuries. Thomas Huxley called it a "sapid and slippery morsel ... greatly more complicated than a watch." And Ernest Hemingway, in A Moveable Feast, wrote:   
As I ate the oysters with their strong taste of the sea and their faint metallic taste that the cold white wine washed away, leaving only the sea taste and the succulent texture ... I lost the empty feeling and began to be happy and to make plans.
Around the world this barnacled, asymmetrical creature symbolizes coastal living and dining at its best — from the fishmongers' stalls in Normandy, France, to the most elegant restaurants in Manhattan, London, and San Francisco, to the Low-country, Cajun, and Creole cuisine of the Southeastern United States. Likewise, few events signify better the bounty and community spirit of the Golden Isles than the St. Simons Land Trust's annual Oyster Roast. 
On January 18, the Land Trust will host its 20th year of bringing together people from across the region to celebrate the culinary richness of Georgia's coast. The upcoming oyster roast will also launch the 20th anniversary of the Land Trust's founding and will be the first of several events in 2020 celebrating a community culture of conservation on St. Simons.  
In addition to the nearly 1,500 pounds of fresh oysters that will be roasted over hot coals on a cold January night, and thrown across the traditional red-checked tablecloths for shucking, the 2020 event will include nearly 20 food-tasting stations, and a buffet of favorite dishes from more than 50 local restaurants. Offerings will range from the ever-popular Low-country boil to barbecue, fried chicken, chowder, mac-and-cheese, collard greens, and more. There will be plenty of libations, too, along with bowls of Bananas Foster, and baskets of cookies and peecan pie bars for dessert.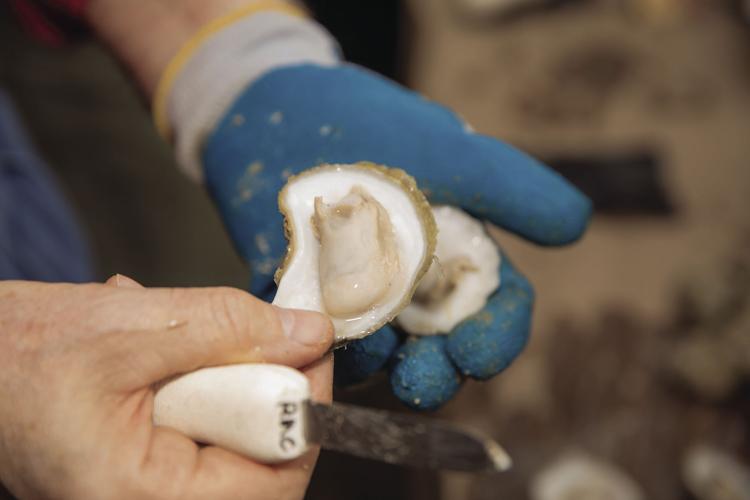 Almost more than the food, though (including the oysters!), is the old-coast, laidback ambience of the evening.  Hosted at Gascoigne Bluff, there is always a breeze (or a blow) off the river. Twinkling lights are strung from nearly every branch of nearly every live oak on the property.  The scents of bubbling chowder, shrimp boils, and roasting fires call everyone to table. And the sounds of award-winning Michael Hulett's famous saxophone and bluesy vocals will fill the night.