Perfect seasonal cocktails from Chef Dave Snyder's restaurants
There are few things as rewarding as a cool cocktail on a hot summer day. And nowhere is the variety more exciting than across Chef Dave Snyder's trifecta of local restaurants.
There's Halyards, an upscale, Coastal chic American eatery, along with its neighbor Tramici, which offers a fun mix of Italian fare. Both of those are located in the plaza across from Island Cinemas, off of Sea Island Road.
Then, there's La Plancha, a lively spot that serves up a mix of Mexican and Colombian street food.
All of these locations have become longstanding favorites — both of locals and tourists. But while their menus keep patrons coming back time and time again, their lists of libations offer an appeal all their own.
We were fortunate to sit down with bartenders from across Halyard's Restaurant Group to pick their brains — and snag the recipes — for some "sip-tacular" goodness that mixologists can recreate at home or beep by any of the restaurants to enjoy.
Halyards — The Rose Gold
The Coastal vibe is strong at Halyards, so it's pretty natural that the drink menu reflects that. Bartender Chris Maxwell says that the key to creating these fabulous flavors is using fresh ingredients and top-quality liquors.
That's just what he did with his Rose Gold cocktail.
"For summer drinks, you want refreshing. This one is for when you come back from the beach and you're getting your grill ready, or maybe you're starting a low country boil," he says.
The Rose Gold is made with many things that most people have on hand, which is another plus.
"If you make Old Fashions or if mom likes Salty Dogs, then you have all of the things you need," he says.
Ingredients
5 oz rum
2 dashes bitters
1 oz Ruby Red Grapefruit Juice
1 oz tonic
Slice of grapefruit for garnish
Directions
Combine the rum, bitters, and grapefruit juice in a cocktail shaker. Shake vigorously. Pour over ice in a cocktail glass, filling it halfway. Top with tonic and garnish with grapefruit slice.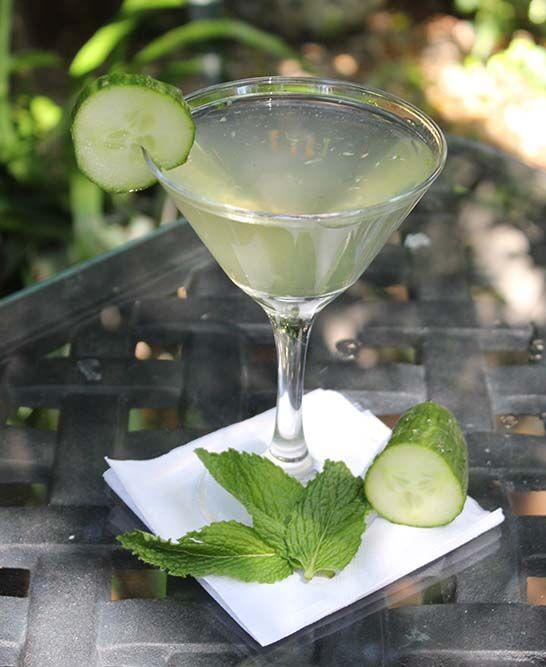 Tramici — The Gin Germaine Gimlet
Tramici means "between friends" in Italian and this drink is one that's often shared between besties at the restaurant's cozy bar. But bartender Calli McPherson says that this summer fave is easy to recreate at home or enjoy while hitting the beach. The blend of lime, mint, cucumber, and elderflower makes it summer sipping perfection.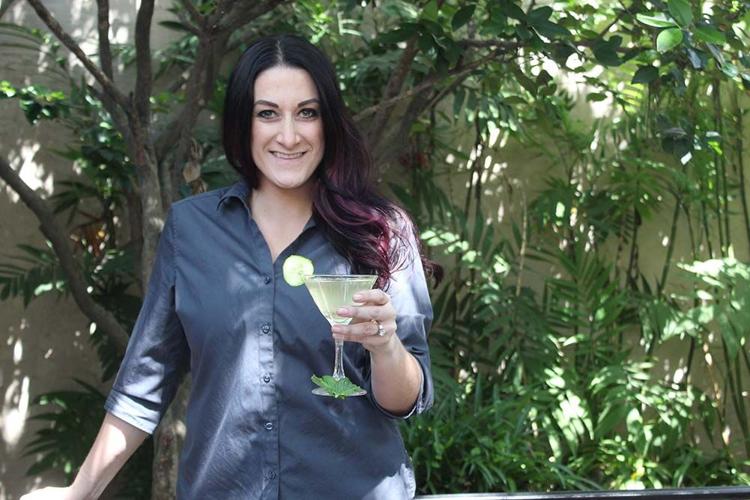 "It's really light and bright. The flavors like the mint and cucumber, Hendrick's is a cucumber-based gin, just make it great for a hot day," she says.
Ingredients
2 oz Hendrick's Gin
0.75 oz lime juice
0.25 oz agave nectar
0.5 oz St. Germain Elderflower
Five mint leaves
Cucumber slices
Directions
Muddle mint leaves and cucumber slices in a cocktail shaker. Add ice and then mix in the gin, lime juice, nectar, and St. Germain Elderflower. Shake well until the ingredients are blended. Strain into a martini glass and garnish with cucumber slices and mint leaves.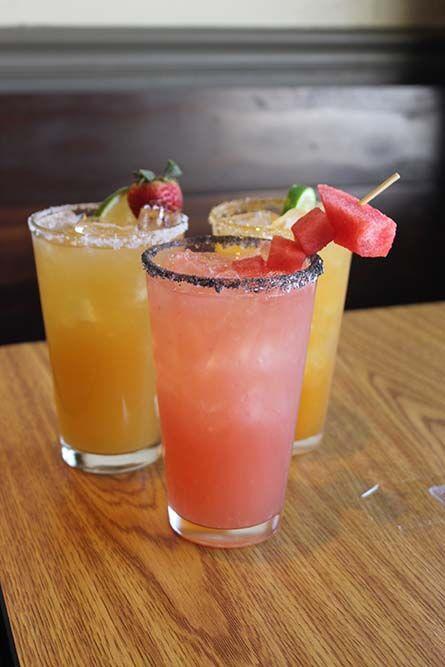 La Plancha — Multi-flavored Margaritas
Located a short drive down from Halyards and Tramici, is La Plancha. Situated at 3600 Frederica Road, St. Simons Island, it's become a go-to for those looking for a departure from the typical food found in a tourist destination. Its menu offers taco platters, quesadillas, and some seriously amazing guacamole.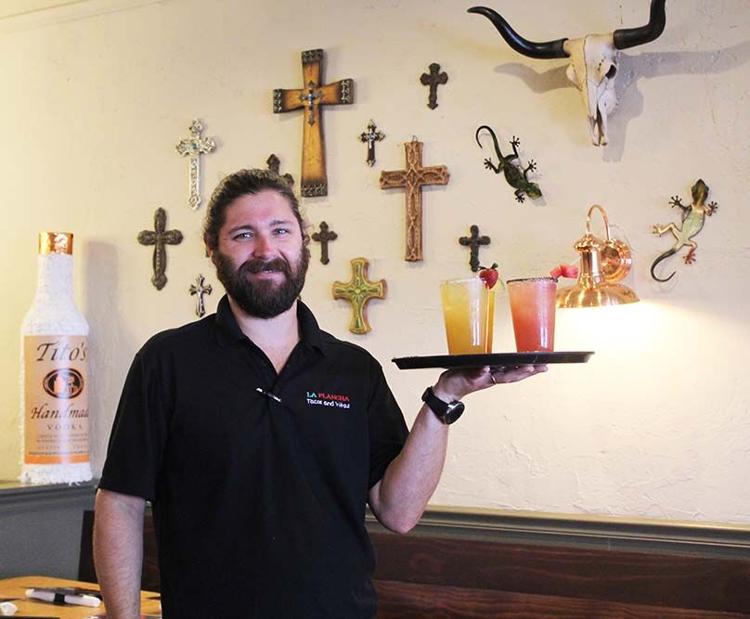 But it's also famous for something else — its margaritas. Manager Tanner Rogers says that patrons flock to their doors to choose from a long list of flavors.
"Our margaritas are really what we're known for," Rogers says.
La Plancha incorporates fresh fruit purées to create that light, bright deliciousness that's a must for summer.
"We have watermelon, peach, strawberry ... those are some of our really 'summery' flavors," he says. "We use a blanco tequila and garnish the glasses' rims with kosher sea salt. We use smoked sea salt for the watermelon to give it that look."
Ingredients
Peach Margarita
2 oz Altos Silver Tequila
1 oz Peach Schnapps
0.5 oz fresh squeezed lime juice
0.5 oz simple syrup
1.5 oz Monin Peach Purée
Peach candy rings and bamboo skewer for garnish
Strawberry-Mango Margarita
2 oz Altos Silver Tequila
1 oz Patron Citronge Mango
1 oz fresh squeezed lime juice
0.5 oz simple syrup
0.5 oz mango nectar
1.5 oz Tres Agaves Strawberry Margarita Mix
A strawberry, lime wedge, and bamboo skewer
for garnish
Watermelon Margarita
2 oz Altos Silver Tequila
1 oz Grand Chevalier
1 oz fresh squeezed lime juice
1.5 oz Stirrings Watermelon Mix
1.5 oz watermelon juice
2 watermelon cubes and bamboo skewer
for garnish
Directions
Pour all ingredients into a cocktail shaker and shake thoroughly. Wet the rim of a 16 oz glass and dredge through salt or sugar. Fill the glass with ice and strain the margarita mix into it.
The garnishments are different for each of the drinks.