Thanksgiving is the biggest meal of the year. Families spend weeks upon weeks planning a giant feast: Who's cooking what, who's baking the pecan pie, who's frying the turkey, who's going to make sure there are plenty of blankets for the after-the-feast nap? 
However, spending days preparing and baking is not on everyone's agenda. Why stress when someone else can make the food for you, and with massive variety? Many opt-out of the festive stress by going to the King and Prince for the annual Thanksgiving Day buffet, where they feature all of the Thanksgiving classics and more. From the turkey to a full smoked alligator, this buffet has everything. 
Serving more than seven hundred people each year, Executive Chef James Flack and his crew prepare pounds-upon-pounds of food for the joyous occasion. The normal Thanksgiving dishes aren't the only items on the menu; they also prepare pumpkin-stuffed loaves, duck confit, roasted lamb, crab-stuffed black bass, with all the sides one could possibly want. Just envision mountains of garlic mashed potatoes, gouda mac and cheese, and green bean casserole — oh, my!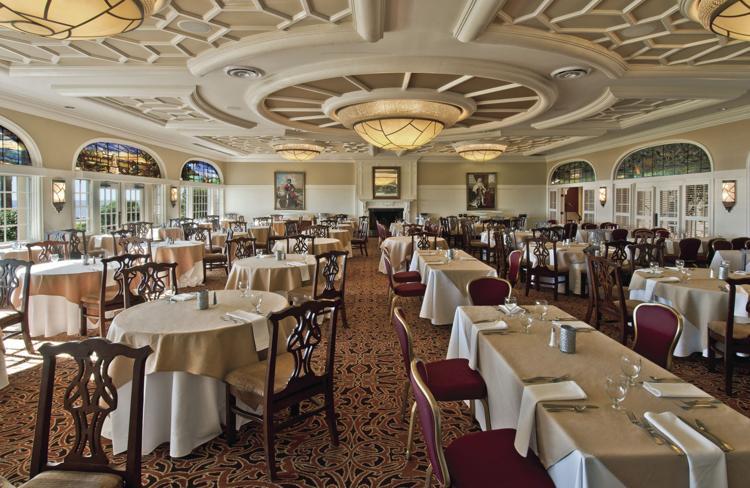 Brunch is also an option. There is a prepared-to-order omelet station, creme brûlée French toast, with all of the danishes, muffins, and pastries you could possibly desire. For the kiddos, there are mini-waffles too.
The King and Prince partners with the Village Oven in Brunswick to satisfy your sweet tooth with petit fours, mousse, and all the pies — such as pecan, sweet potato, key lime, and pumpkin. The King and Prince also features its very own bread pudding.  
Various displays are manned by a chef, including the smoked alligator and the turkey carving station with giblet gravy. There are also tables for crab cakes, chilled seafood, and carved prime beef ribeye. 
The King and Prince Oceanfront Restaurant is serving the Thanksgiving feast from 11 a.m. to 3 p.m. Thursday, November 28. Rather than stress over preparing for the holiday, sit back, relax, and enjoy your family and the lovely meal provided by Flack and company.
To reserve your spot or to view the full menu of what will be served, visit the King and Prince website at kingandprince.com/holiday-menu.aspx.
By the Numbers
Chef Flack and his team prepare 20 gallons of South Georgia chowder as a starter to this feast 
150 pounds of red and white onions are used for various dishes 
Five cases each of raspberries and blueberries
For the smoked alligator display, a 4-5 foot alligator is smoked to perfection 
40 pounds of short rib
40 pounds of whole oven-roasted chicken
30 pounds of duck for duck confit
Three wheels of blue cheese
If you're a bacon lover, then brunch may be the way to go for you. 10 cases of bacon are used with an added 15 cases of sausage. 
For the main dishes, 60 pounds of rack of lamb is prepared
40 pounds of black bass
For the heirloom tomato caprese, 30 pounds of tomatoes are used with 10 pounds of mozzarella
An assortment of fruit is used — 25 pineapples, 20 cantaloupes, and 20 honeydew
36 pounds of crab to stuff the bass