White chocolate, milk chocolate, dark chocolate. Coffee, cream, and caramelized bananas.
Enticed yet?
Combine these ingredients to create a banana mocha chocolate pâté, a signature dessert on the menu at Eighty Ocean Kitchen and Bar, which is one of many restaurants operated by the Jekyll Island Club Resort.
Carl Sears, head pastry chef for the resort, recommends whipping up the banana mocha chocolate pâté to embellish the dinner table this holiday season. The dish is simple to make, Sears says, and creates a beautiful display on the plate.
"If they can boil water, that's basically all they need to know how to do," he says.
The preparation process can take between 45 minutes to an hour, and the dish can serve eight to 10 people. The recipe requires no baking, and only needs some time to cool in the freezer.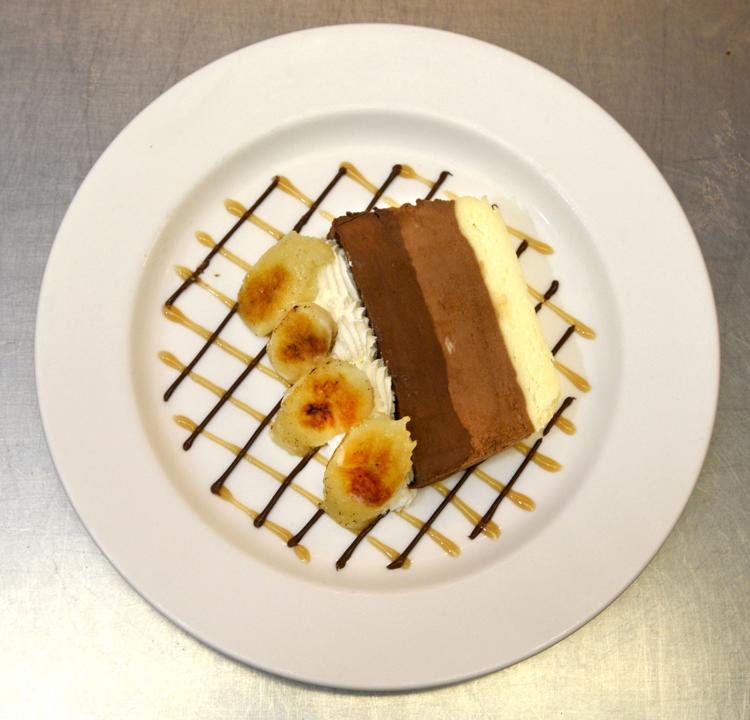 Sears recommends foregoing lesser-quality chocolates found most often in grocery stores. This dish deserves good chocolate.
"Don't use Hershey's," Sears says. "It melts differently and sets up differently … Ghirardelli would be the closest I would use if I was using a grocery store brand. But, if you can, get something other than Hershey's or Nestlé." 
Sears has worked as a pastry chef for the Jekyll Island Club Resort for nearly 23 years. He moved into the culinary industry after working for many years as a tech support employee for an IBM dealer. His mathematics degree from Georgia Tech has been useful in both careers.
"The math background does help more with baking than cooking, because we do have to measure everything," Sears says.
Unlike while cooking, when a pinch of salt or other flavor addition can be added at almost any time, baked dishes cannot be tasted until the process is completed. 
"Change one ingredient's proportions slightly, and it's completely different," Sears says.
Among the final steps in Sears' preparation process of the banana mocha chocolate pâté is to garnish the dish with whipped cream and caramelize banana slices with a torch.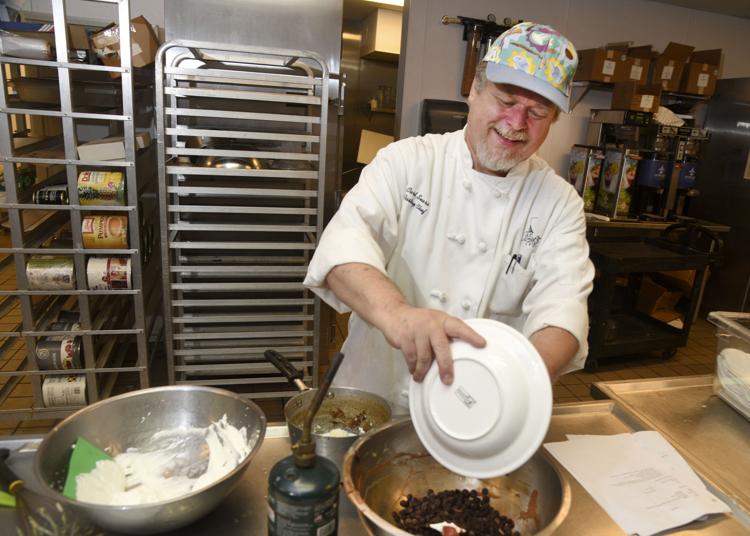 "People don't think that banana and coffee can go well," Sears says. "To me, it's a great combination."