Shawn Williams can't help but let out a laugh when he talks about how much Coastal Outreach Soccer has grown. What started out 13 years ago as a joint effort between the Glynn County School System, Brunswick Recreational Department, and volunteers to provide a positive after-school program for students in the Head Start Program has morphed into one of the area's most productive charitable initiatives.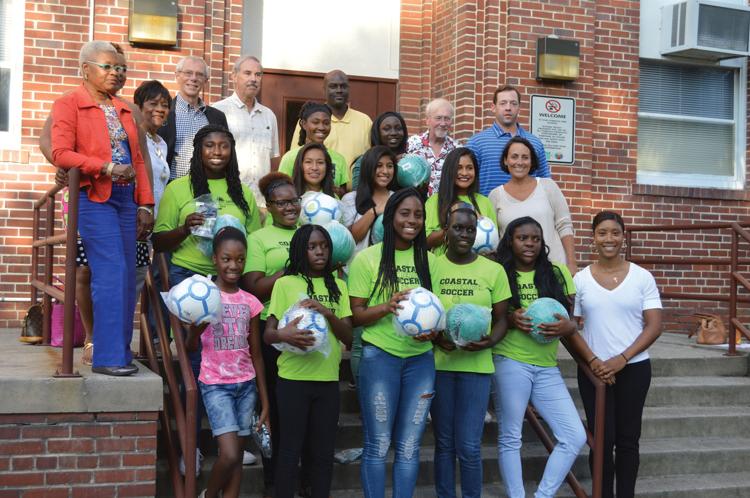 "We've kind of controlled the growing until this year," says Williams, the executive director. "We went from having 65 kids in the program to having 184 kids in the program this year. We're not turning a kid away. We will figure it out."
It is that mentality that has allowed to program to help kids who otherwise wouldn't have access to a sport that can be expensive with the number of camps and travel teams out there. Then, there's getting to all the games and tournaments, which sometimes require overnight stays.
Coastal Outreach Soccer has worked to remove those barriers for the young athletes. "We went out and recruited some other players who weren't part of Head Start," Williams says. "As we looked at it, there was still a group of kids that had no access to soccer, whether it was transportation, money, or lack of knowledge of the sport. We saw it as a way of being able to engage those youth that were not at the time being introduced to the sport."
The program's esteem has grown to such levels that teachers from various Glynn County schools are suggesting kids who would be a fit for the program. Williams estimates that about half a dozen players on the boys roster at Brunswick High came through his program. He expects to see more players on the Lady Pirates squad next year as athletes from the girls' program begin to filter into the high school level of competition.
The growth also has led Coastal to expand from two travel teams to five to go along with its various in-house programs. Last season, the squads played against some of the top-ranked travel teams in the state and some semi-professional squads.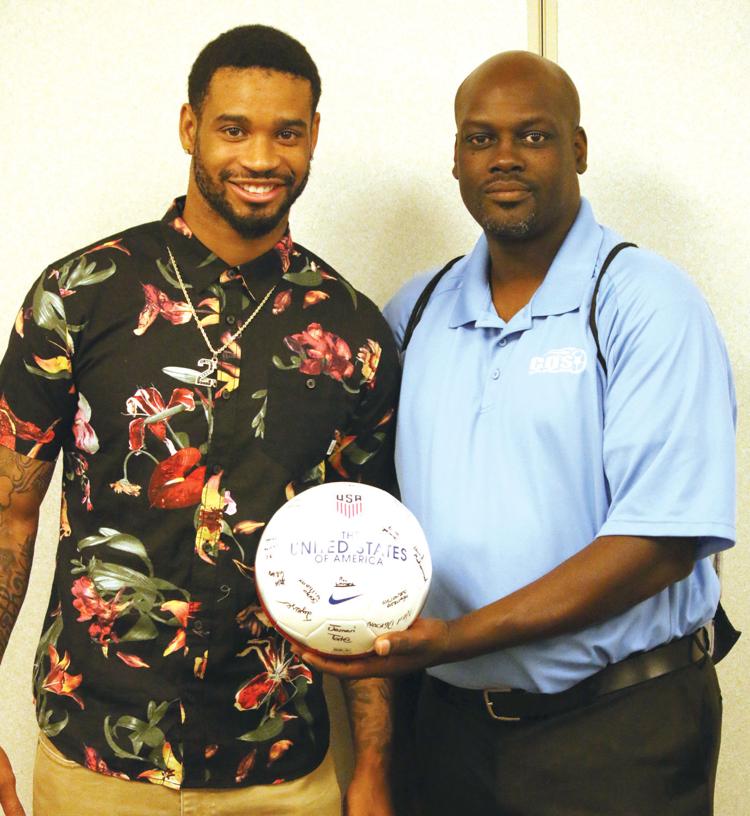 "Giving them that level of competition has been unbelievable," Williams says. "Those experiences have given them the confidence that they can compete at any level."
It's all part of the organization's goal to be with the athletes through their high school graduation and help the kids find a landing spot in college, the military, or in the workforce. The travel teams and programs help expose the young players to a world they might not have otherwise known and encourage them to set high goals for their lives.
"We have kids who haven't left Brunswick," Williams says. "Just to have that experience — leaving Brunswick, being able to interact with other kids, and an overnight stay in the nicest hotel that we can afford — creates an excitement level among the kids that is unbelievable."
Since soccer is an international sport, it was only a matter of time before Coastal took flight abroad, too. Two years ago, the program welcomed a team from the Bahamas to Glynn County to play games and interact with each other. The squad from Freeport and the girls from Glynn got to spend time together off the pitch, learning about each other's cultures, and just generally getting to be kids. During Spring Break in April, Williams and a group of girls headed to Freeport for games against the team and another out of Nassau. "That's been tremendous just for the growth of the game for the girls," Williams says.
The success on and off the field has not only gained more athletes for its programs, but also more expenses. The budget saw a 53 percent increase this year, Williams says. Local and national charities have provided assistance to help the growing program take care of expenses.
Darius Slay, a former Brunswick High football standout and current star defensive back for the Detroit Lions, has been very involved with the program in recent years. Slay has partnered with Coastal to help host camps and put together Slay's annual Big Play Slay Easter Weekend Community Celebration.
Help has also come from groups such as the United Way, Communities of Coastal Georgia Foundation, and the Hello Goodbuy thrift store in Brunswick. Grants like one from the Women's Sports Foundation — which has a partnership with ESPNW, a branch of the sports media titan that focuses on women's issues and sports — have also been put to good use. The grant from the foundation is usually just for a year, but the soccer program has impressed the group so much that it received the grant for a second year and may be renewed for a third.
"We have the track record to develop a kid on and off the field," Williams says. "Locally, that support is coming. It's been tremendous just to help more kids."
Relatability is a key part of the program. "We basically started using terminology and things that we apply to football and basketball to teach the kids how to play soccer," Williams says.
The method works. Some on the Brunswick High team have signed scholarships to play at the collegiate level.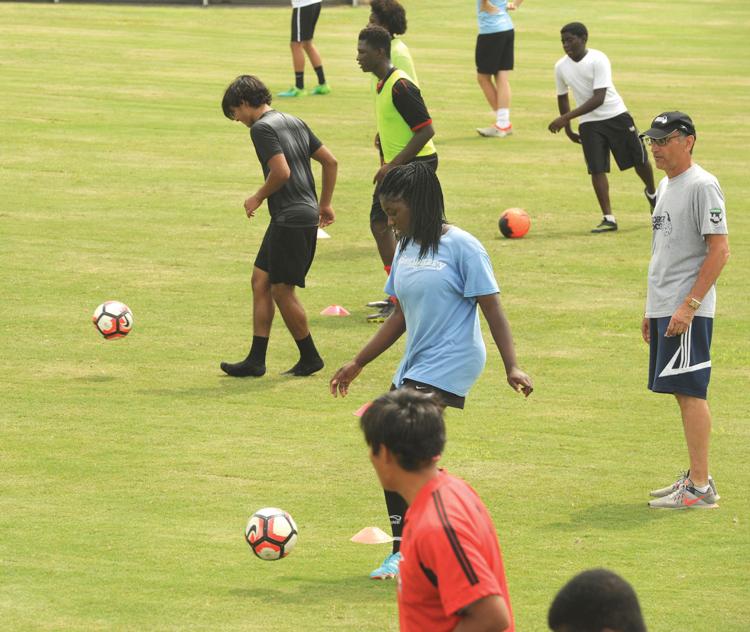 One big factor in how the coaches teach and train is time. Players stay in the program until they graduate high school, so coaches don't have to rush a player's development.
"We have a very relaxed environment," Williams says. "If we get a kid in the program, our objective is to hopefully be in that child's life until he or she graduates high school. That eliminates the pressure from us from a coach's standpoint, as well as for the kids and their families. They have several years to learn how to play the sport and pick up on the terminology."
Coastal has also cultivated a camaraderie amongst its players. Williams says the kids enjoy spending time with one another as much as they do playing the game.
"It's definitely a family atmosphere," Williams says. "We give the kids the freedom to be creative and the freedom of play within our system that allows them to express themselves. It allows them to find their voice with the ball at their feet."