One of the most popular delicacies at Sugar Marsh Cottage, a small batch artisan confectioner in Darien, is the shell-shaped chocolate, individually wrapped and delicious. 
The chocolate, made on-site in the historic house near downtown, is infused with fine bits of sea salt toffee.
The shell-shaped chocolates are a customer favorite year-round, says Sugar Marsh's owner Dale Potts. So much so that the only time Potts and her team stray from their staple is during Valentine's Day — when heart-shaped chocolates become one of the most sought after treats the shop crafts.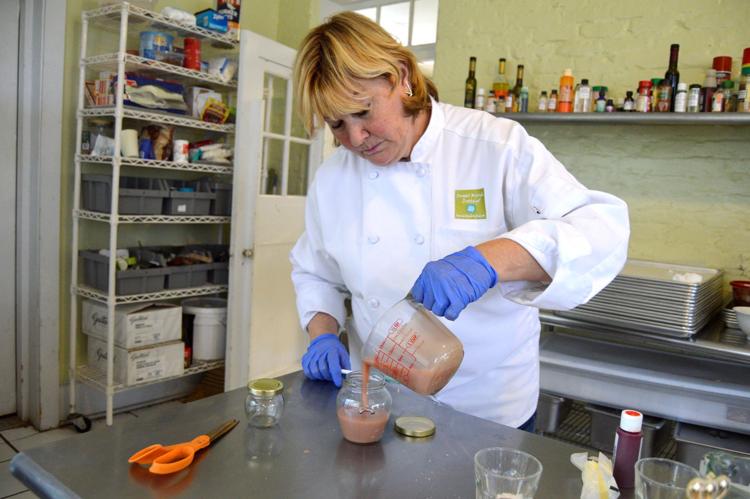 Sugar Marsh offers award winning gourmet shortbread, artisan toffees, luxury chocolates, and gift box combinations that are perfect for Valentine's Day or any other holiday.
"For Valentine's Day, we do an awful lot of truffles," Potts says.
A Chambord dessert sauce is another go-to. It is a festive and elegant white chocolate raspberry sauce that's easy to make and looks impressive on the holiday dessert table as a topping for favorite sweets. The sauce can also be used as a simple but lovely dipping sauce for vanilla or chocolate pound cake, Potts says.
Only a few ingredients are needed — heavy whipped cream, white chocolate, unsalted butter, Chambord raspberry liqueur and some sea salt.
Potts begins by bringing the cream to a boil.
"A lot of people are afraid to boil cream," she says. "You do have to watch it."
Next, she added Chambord liqueur and stirs, before pouring the hot cream mixture over chopped white chocolate. 
"We buy our chocolate in either 25 pound boxes of, we call them pallets, or wafers, or 10-pound blocks," she says.
Bulk purchasing isn't necessary, though, as Harris Teeter sells white chocolate bars in the candy section and Ghirardelli white chocolate chips in the baking section, Potts says.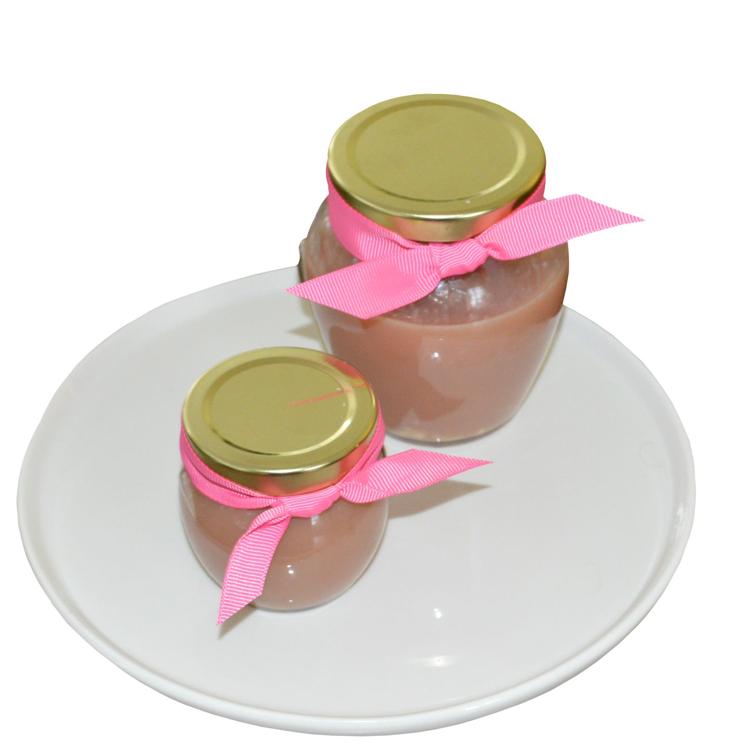 If the chocolate doesn't melt quickly enough, Potts recommends placing the bowl in the microwave at 30-second intervals. 
A couple drops of red food coloring will give the finished product a beautiful pink color perfect for Valentine's Day, Potts said.
"It's delicious served as a dipping sauce," she says.
Potts poured her finished sauce into small jars and tied pink ribbon around the lids.
"They just make perfect little hostess gifts, and you can store this in your refrigerator and it will thicken," she says.
In a matter of minutes, Potts created a wonderful and delicious Valentine's Day gift.
"How easy was that?" she says.