Marie Stubbs stood in the model kitchen at Decorum Cabinetry and Flooring. She ran her hand along the shiny granite countertop, noting the lines that flowed through the piece.
"Some people want to see what their entire slab will look like before they buy it. So we have teamed up with LM Granite and have added a new stone yard where we have the full slabs on display. (Customers) will be able to know exactly what they're getting and which way the lines are running," Stubbs said with a smile.
"At the stone yard, they can pick out their actual slab if they like, and if they don't find what they want — we can get it."
That can-do attitude has kept the business, located at 1919 Glynn Avenue in Brunswick, thriving for more than 15 years. The Stubbs family and their team of knowledgable designers are committed to helping customers find exactly what they're looking for as they craft their dream kitchen or bath.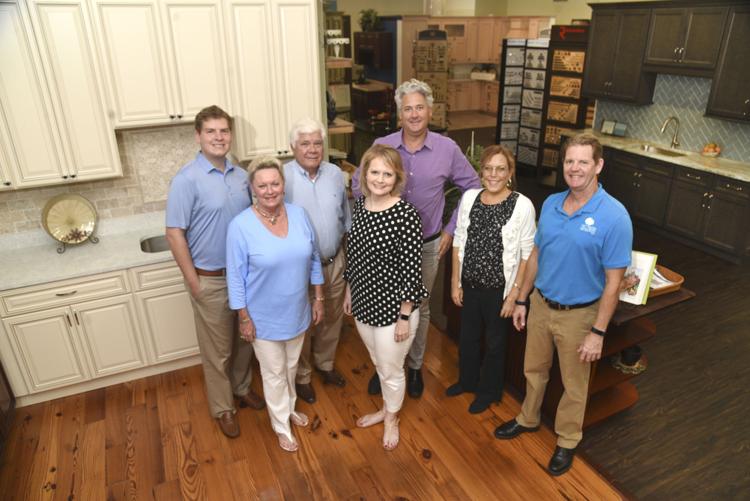 The new stone yard is an invaluable tool in making that happen. It showcases the various styles of quartz, granite, marble, and quarzite that is available onsite or to serve as inspiration for a special-ordered style. 
"Our business philosophy is to give our customers a great product with outstanding service and a competitive, affordable price," Stubbs said. "We specialize in free consultations and design with the latest, 2020 technology." 
That design software is utilized by their team to format looks for kitchens and baths. It helps customers visualize the finished product and allows them to incorporate the latest trends into their work. 
One example of a current popular feature — hardware. The pieces that serve as knobs and pulls for cabinets may seem like an afterthought, but Stubbs and her team know that something seemingly small can make or break a room's vibe.  
"The thing that is really in right now is brushed gold. In the 80s, there was the brass gold," Stubbs said, pointing to a display. "Gold has come back but in this pretty brush style."
Throughout their well-appointed showroom, cabinetry and counters can be found with various hardware to pique a customer's interest. And they are frequently adding more displays. For instance, Decorum has recently started selling hoods for kitchen stoves. They currently have a board detailing available styles, which will soon be replaced with physical samples.
"That should be coming in soon, so you will be able to see those," she said.  
Decorum has long believed in the value of seeing and touching products to get the true sense of a potential room. That allows customers the chance to take-in the texture and feel of each item.  
Trying out the cabinetry in the showroom, for example, allows clients to sample the actual wood they will be purchasing.  
"We only sell all wood — no particle board cabinets — and finishes that can be customized," Stubbs noted. "And we really can do a kitchen for any price point." 
Their reputation for high quality and flexibility has also garnered them a business that operates solely online — Great Buy Cabinets. 
"That's our sister company. It sells cabinets all over the United States, including Alaska. It is a fast growing company with a great future," she said.  
One of the reasons the company has seen so much success is the people working behind the scenes. Marie and her husband, John, have been at the helm since the beginning, but have also been joined by their daughter, Myrick Stubbs, who works as an executive assistant and designer. Diana Risher, designer and color coordinator, as well as Gene Harris, general manager and designer, have also long been part of the team.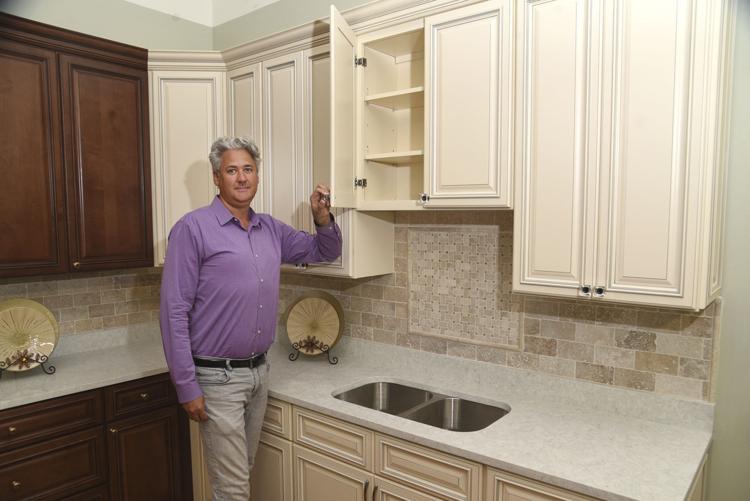 The family has also welcomed new faces that bring additional expertise to the business. Mike Mills, sales manager and designer, and Wick Nally, digital marketing and advertising, recently signed-on. 
"We are very excited to have them. We have a staff of highly trained and experienced designers. Honesty and integrity are the foundations and hallmark that our companies live by," Stubbs said.
"We invite everyone to come by and browse our showroom. It is easy to get started with free measurements, free design and consultations — estimates are quick and easy. We also have a website which is decorumstyles.com."