Hey, y'all! Well, it looks like I will be here with you lovely ladies and gents for the foreseeable future. It's an enormous honor to be tasked with continuing the tradition of excellence established by the Golden Isles Magazine team. To that end, I welcome all prayers, happy thoughts, positive vibes, and good juju you're willing to send my way. 
To introduce myself a little better — I've been here for 13 years, but hail from Alabama. Now inevitably, when one comes from the Yellowhammer State there are a few questions that need to be answered. First and foremost, "which one are you?" — Alabama or Auburn? 
In Alabama, the rivalry between the Tide and the Tigers is legendary (much like UGA versus Florida). It is fierce.
Like many, my family is split between the teams. My parents are University of Alabama alums (in fact, I was born in Tuscaloosa), but my husband earned his engineering degree from Auburn. Since Josh and I tied the knot in 2007, I've decided it is in the best interest of our marriage that I, too, pull for his alma mater.  
This "house divided" stuff is all well and good — until the Iron Bowl rolls around. The game is played on the Saturday after Thanksgiving. It's a bold move considering many "split" families are still sharing space during that weekend. 
Our yearly plans typically include my parents making the five hour drive over to the Isles, where we cook up food and fellowship. It's all rainbows and daisies — until 8 a.m. the morning of the Iron Bowl. That's when Ma and Pa pack their bags and head home, before the start of the game. 
That's right, my parents leave their only child so they can watch the showdown in the comfort of their own home, out of earshot of any Auburn folks. This may seem a bit extreme, but for Alabamians, it's par for the course. It's funny, it's fickle, it's family — it's football. 
For me, these quirks make the holidays even more special. It teaches you to embrace your fam for who they are — proverbial warts and all. I think we all can relate to that. It could be politics or pulling for a different team, but it's key to remember the love you share takes precedence over everything else. The Iron Bowl is a good reminder of that. I hope you, too, are able to celebrate all of the crazy characteristics of those you love this time of year. And remember that, no matter the score — it's important to love your family more.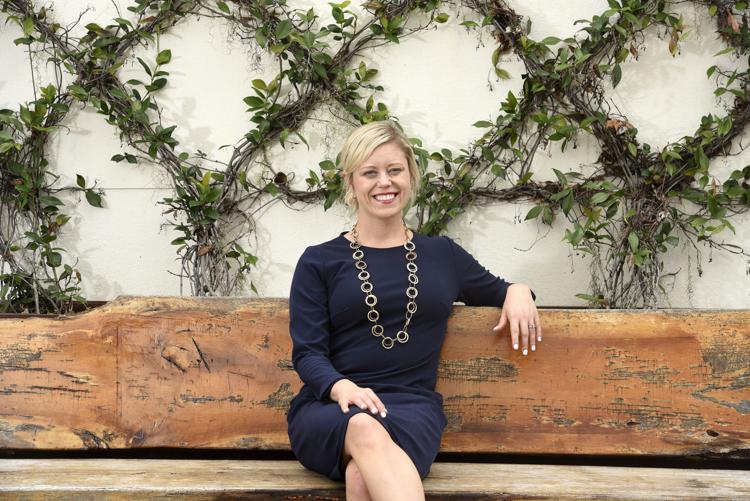 I hope you enjoy our holiday issue. Happy Thanksgiving and Merry Christmas.
Lindsey Adkison
Editor