The Golden Isles is golfer's paradise. Across the county, miles and miles of lush green courses dot the landscape. 
 While players certainly hit the links for recreation, they also enjoy signing on to fundraising tournaments that support good causes. Rick Mattox, general manager of the King and Prince Golf Course on St. Simons Island, says that these events allow golfers to give back to the community while having a good time with friends.
"Golf fundraisers are events that everyone in the business of golf looks forward to offering their support. We see it as an opportunity to bring people together at our facilities for fun and camaraderie while providing funding to charities in our community," he says. 
One frequently used tournament model is the "scramble." That's where teams of two or more are formed to tackle the course as a pack, rather than individually. Teams begin at different holes along the course, not necessarily at the first hole, which allows various teams to play at once.
Each member offers up a shot from the tee with the club of their choosing. From there, the group collectively decides which is the best shot. Often times, that is the one that makes it farthest along down the fairway, but other criteria could be factored in as well, including which ball has the best lie or position.
"A scramble is where the four people all hit the tee shot then pick the best drive. They pick up all balls and move to hit the second shot … they continue until they hole out. Then, they move to the next hole," Mattox says. 
The pattern is repeated throughout the course. Ideally, each player will be able to contribute to the team's success, and it can come in handy if players bring individual talents — putting, driving, or chipping, for instance. Having more players increases the likelihood that someone in the group will be "on" during a tournament.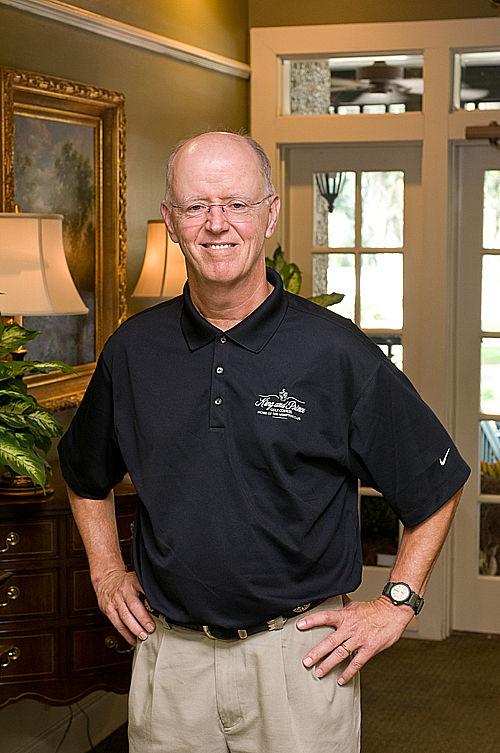 "That takes the pressure off many people when they know they can pick up and move to the best shot and not have to worry about how they play," he says. 
Of course, the purpose of fundraising tournaments is to assist charities. Mattox notes that there are usually plenty of opportunities to join these types of events in the area throughout the year. 
 "Be sure to keep your eye out for upcoming events in the fall for an event that you would like to participate in. Most of them include golf, lunch, tee prizes, and the price is always a bargain," he says.
While offering a helping hand is the goal, golfers can also pick up some impressive prizes along the way. 
"Other things that can be included are chances to win an automobile or other valuable prizes with a hole-in-one. Depending on the event, there could be a silent auction or prizes available through a raffle," he said. "The event planners work hard to make sure everyone has a great experience and are grateful for player and corporate support."