The smell of pizza was intoxicating as patrons meandered through Hop Soul Brewery in Brunswick, sampling pints of various brews from the popular wall of beer. One by one, they trickled back to their seats to enjoy their selections along with plates of cheesy goodness.
At the front of the room, Josh Alves stood with his guitar, thumbing through his set list on this particular Saturday afternoon. Once ready, Alves launched into a stellar rendition of Bob Dylan's "The Times They Are a Changin'." 
From there, the music flowed like beer from the taps, mixing and mingling songs from various generations — the Dave Matthews Band's "Typical Situation," the Allman Brothers' "Sweet Melissa" and back to Matchbox Twenty's "Push."  
It may seem like a patchwork of a playlist, spanning decades and genres, but in actuality, it was a perfect portrait of Alves himself, bringing together various artists who have influenced his musical journey. 
"I was raised on all that oldie-goldy music. That's what I cut my teeth on ... The Beatles and Led Zeppelin. I really got into the Grateful Dead. I listened to those 8-tracks riding around in my mom's Oldsmobile. But, of course, I'm a product of the 90s, I got big into that music when it came around," he says. 
"It was another musical revolution, as far as I'm concerned. There's music that comes and goes, but every so often, it gets really good. That was just one of those times."
Alves enjoys a buffet of 90s bands — ranging from the reggae-inspired Sublime to Seattle grunge like Soundgarden and Alice in Chains. He's also gravitated to the more mainstream sounds like Counting Crows.
Since he started playing music, all of those tunes have worked their way into his diverse set lists. It's allowed him to find his place among the robust Golden Isles music scene.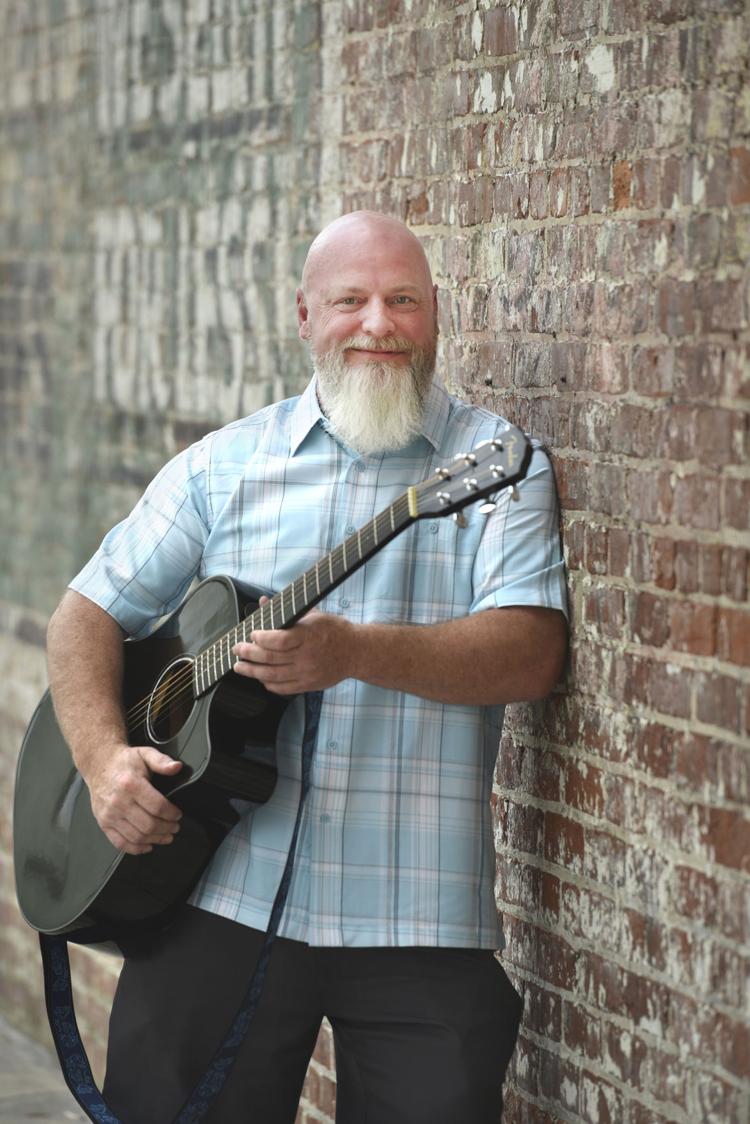 "I knew if I was going to play, I would have to have my own niche. You have to be an individual. And when you cover songs, you want to add your own style to it, but still have people recognize it," he says. "I do have some original music too, but I don't play that very often. You want to play the songs that people like and know." 
Alves' music-making capabilities are a chip off the old block. His father, Rich, was in the music business, playing and writing country songs. In fact, some of them made it to the top of the charts. One of those was "Feed Jake," a tear-jerker of a tune about a bond between an owner and a dog. "I guess it runs in the blood. My father was in the music business as a songwriter and played with a band, the Pirates of the Mississippi. They won a Country Music Award back in 1991 for Best Newcomers of the Year," he says.  
Alves began forging his own musical path after his family moved to the area from Columbus. His first guitar teacher was in local bands, taking him on as a protégé of sorts. 
"There was a guy on Jekyll Island named Thom Brown and he played with Ricky Minix. Their band was called Flashback, and they were at the Holiday Inn every weekend. I would go with my parents as a kid and watch them. That made me want to play," he says. "Thom took me on as a project, showing me a few chords here and there. I just fell in love with it."
While he enjoyed playing music, he didn't venture into the performance arena until his early 20s. Alves got serious about gigs after his first child was born and decided to up his appearances. 
"We were living in Fitzgerald at the time. I was thinking, 'I got to get back to the coast. I have to go back home,'' he says. "So we moved back, and I started playing music, really putting my nose to the grindstone and learning a lot of different songs. I really started playing a lot in 2003. I had a Friday and Saturday night gig at Latitude's on Jekyll for years." 
Alves took a bit of a hiatus to raise his three daughters. Today, he works as a daytime prep cook at the Georgia Sea Grill on St. Simons Island. But he's also worked his way back into the music scene.
He can often be found playing at Hop Soul, as well as performing a spot at Blackwater Grill on St. Simons Island. But he's grateful to be back behind the microphone, doing the thing he's loved for so long — sharing music. 
"When I was a kid, I think the ultimate goal was to be some big superstar," he says with laugh. "But really, now that I'm older, I just really want to play good music. When people come up and tell me that they enjoyed my playing, that's just the best. That's all I really need."