Jess Been runs her hand along one of the exquisitely stitched patterns that surrounded her. Each of the Turkish rugs is as unique and exotic as the land from which it hails. 
"Every one is different, and they're made in different regions. Historically, Turkish rugs were separated in the oriental spectrum by their knot. Their knot is more asymmetrical versus symmetrical," she says. "But other regions have adopted the Turkish knot, even Indian rugs now have a Turkish knot. So it's really the dyes and how things are washed, as well as the designs and patterns; those are unique to different regions in Turkey."
Differentiating is complicated, but the St. Simons native and owner of Wired Collaborative has become an expert in identifying these elements. A few years back, Been, an interior designer by trade, partnered with an Atlanta-based buyer named Ahmet, who had long worked in the Turkish rug industry. She now offers a variety of Turkish rugs as well as specialty lighting from the Hudson Valley Lighting Group at her storefront located at 136 Retreat Plaza, St. Simons Island.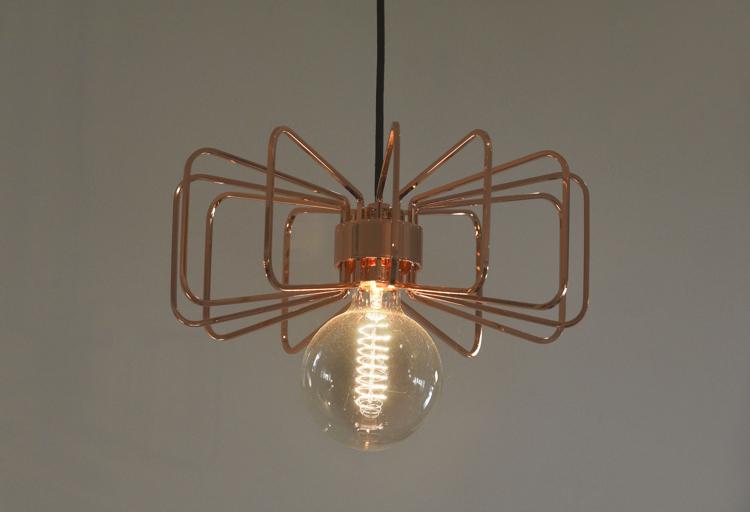 "I work with designers, architects, developers, and walk-in clients needing lighting. I also help them finish up bits and pieces of projects, so I can come in at any phase," Been says. "For the rugs, I met my partner, Ahmet, in Atlanta, and we came up with a plan to collaborate in my hometown."  
That included seeking out one-of-a-kind creations from the ancient nation. The rugs are organized by age, color, and region of origin, such as the popular Oushak from the west and Kars from the east. "Turkey is known for its Oushak pattern ... that organic large medallion. That's one that you always know is Turkish," she says.  
Been has produced some designs in Turkey and India, but a majority of the rugs she sells are "found pieces." "We work directly with Turkey, even on a daily basis, if I don't have something here or in Atlanta, we have partners who help us source items," she explains.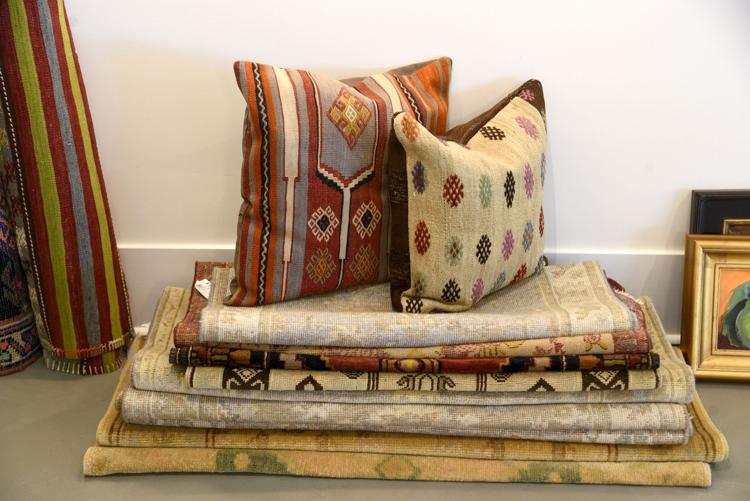 In addition to their color and patterns, the history and stories of these rugs have created an allure that extends far beyond simple home decor. Been's rugs are often ones with a past, dating back decades. Some are up to 80 years old, which can mean a bit of wear and tear.  "All of the pieces we find are highly damaged and need to be repaired, washed, and re-dyed. This is where Ahmet's expertise comes in. He can see beyond a damaged piece or something that's not worth anything. He has the connections to be able to rework them," she says. 
Most are crafted by hand in outlying villages and towns, something that Been will experience firsthand when she embarks on a buying trip to Turkey this summer. While she has visited the bustling city of Istanbul before, this will be her first time venturing out to other regions. "This is a little bit of leisure but mostly business. This is my first trip buying, but my partner has done this for 25 to 30 years. So, he's very savvy," Been says, adding that she will venture beyond Istanbul to the western and central parts of Turkey, including Konya, Cappadocia, and Ismir.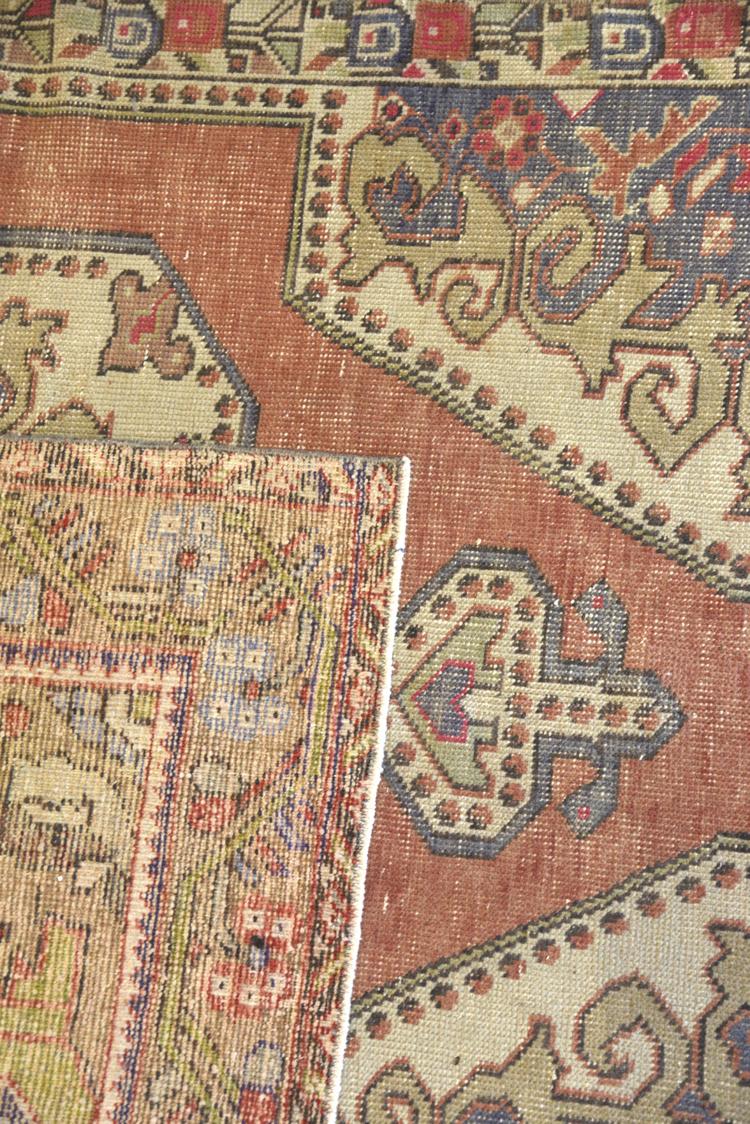 Along the way, they will shop at collectors' markets throughout the country. These will be intricate interactions as they meet with merchants to select rugs. "You really are handpicking each piece and turning it into something that your customers want," she says. "There's a lot of color forecasting and guessing what will sell based on design trends as well, but it is not a wholesale experience."   
While the journey will be grounded in the buying experience, Been will also be enveloped in the beauty and mystery of the ancient cities to which she travels. From it's breathtaking mosques and architecture to its Eastern Mediterranean cuisine, Turkey will certainly be a place that engages all the senses.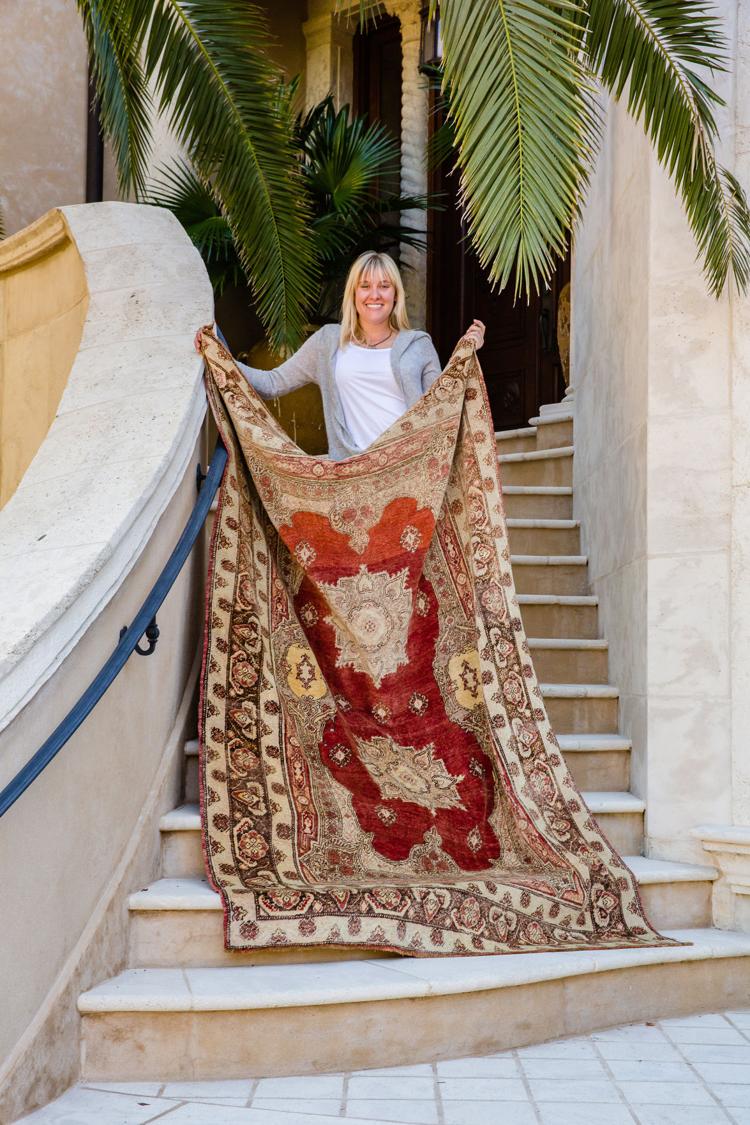 Been is looking forward to embracing it all, both further developing her business acumen and immersing herself in the Turkish culture. "I'm really excited because there's always an opportunity to learn new things. It's endless. Being immersed in the business — but also being around the craft — is going to be amazing. It's certainly not going over there and just buying rugs," she says.
Keep up with Jess Been at wiredcollaborative.com.