This past February, we were on our way to Charlotte for the annual NASCAR Hall of Fame induction ceremonies. This is an event we love to attend with Darrell and Stevie Waltrip, but this year was more meaningful since two close friends, Davey Allison and Alan Kulwicki, were inducted. 
As is oft the case, I am always led back to a Golden Isles connection, no matter where I go. 
Enroute, Tink and I decided to stop and visit at INSP Network, located on a beautiful campus in Indian Ground, SC, just over the state line from North Carolina. We discovered INSP on television when we decided to watch the The Waltons from episode one through the entire nine seasons. We became a fan, also, of an original series called The Cowboy Way: Alabama which airs on the network. Over the course of time, several of the INSP folks have become friends.
The INSP campus is sprawling, gorgeous, and filled with the friendliest, most hospitable people imaginable. For lack of a better way to describe a visit there, let me say this: the INSP folks make you feel good about yourself so that you feel really good about them.
We were sitting in the office of Doug Butts, Senior Vice President of programming, when someone said, "Y'all need to meet Gary Wheeler. He directs movies for us."
A bit later, in walks a personable young man who is a producer and director. He's also an enormous film buff, so we all started sharing dialogue lines and actors from our favorite films. Gary graduated from Appalachian State in North Carolina so he's learned to quickly ask one of the South's favorite questions: "Where're y'all from?"
"Georgia."
His eyebrows shot up. "Georgia? I've shot two Christmas movies there. One in Dahlonega and one on St. Simons Island."
"St. Simons Island?" I asked, stunned.  
He grinned broadly. "I even went back to take my wife and kids. We thoroughly enjoyed every moment. It's a wonderful place." 
I explained to him how St. Simons was the place where I decided, when I was 13, that I would become a writer and that it is still the place that inspires me the most. A visit to St. Simons always guarantees several stories for me.
The movie Gary directed, Christmas on the Coast, is the story of a cynical romance novelist who returns to her hometown for inspiration after a series of flops.
"I understand that," I said with a laugh. "After this trip and one to Los Angeles next weekend, I'll be going to the King and Prince on St. Simons for three weeks, to work on a new book."
It turned out to be just what the doctor ordered for me. Every day, I sat in a comfortable chair facing the ocean and wrote until mid-afternoon. Then, I and Dew Drop, my dachshund, would walk the beach to refresh and stop by to see Roy and Anne Hodnett. Those three weeks of beautiful afternoons with Roy would turn out to be my last. He died within a month of my leaving the island. 
Back to Gary Wheeler's movie: Christmas on the Coast was shot in 2017.
"We loved making that movie on St. Simons. Every day was fun. We had a blast."
Recalling that conversation, I reached out to Gary recently for more about that shoot. He responded, "Although we shot the whole area, we used Stephanie and Ben Dixon's house on the island as our primary location. Stephanie and Ben were incredible hosts and their amazing home shows up very well in the film. Stephanie even had a very featured part as an extra in the film."
In our conversation that day at INSP, we had, of course, talked about food. You can't talk about the island without mentioning food.
"In addition to the Dixons, we were fortunate to shoot at Sal's Pizza and we became friends with Sal. To know him is to love him and when we met him, we added a speaking part in the film for him."
Gary loved St. Simons so much that, in addition to returning with his family, he has "wholeheartedly recommended it to many." I'm sure that probably includes other production companies that are looking to take advantage of Georgia's strong tax incentives for any movies and television filming that may need a beautiful, tropical paradise.
Christmas on the Coast, which was shown on INSP as well as the UP Channel, is available on DVD, Amazon, Vudu, and iTunes. Since many locals were used as extras, you might spot one of your friends in the crowd. 
Or even yourself.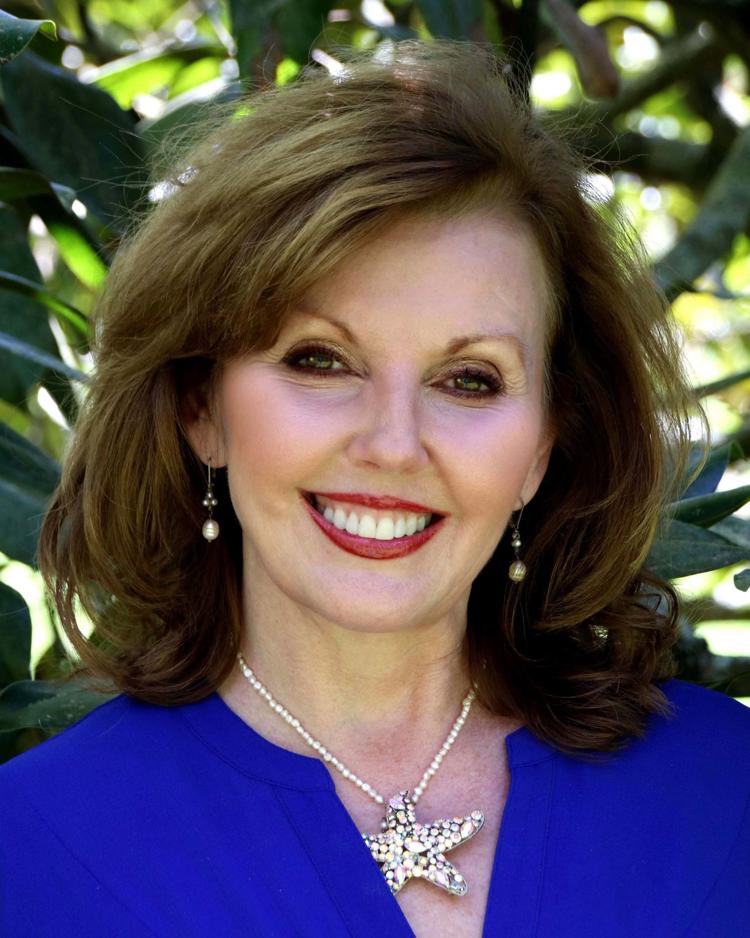 This is part of a series of articles where bestselling author Ronda Rich recalls how she met and fell in love with the Golden Isles and its people. Ronda's new book, "Let Me Tell You Something," is available at rondarich.com.