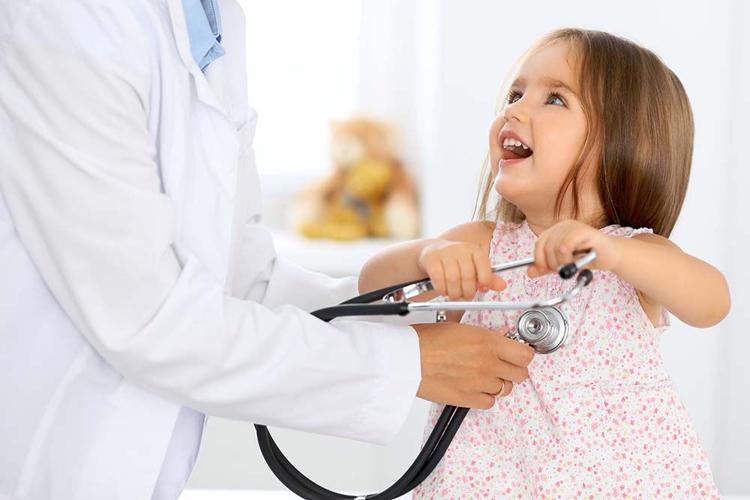 A pediatrician shares tips to help families eat well through the holidays and beyond.
The holidays are upon us and the turmoil of 2020 may take our comfort food cravings to a whole new level. What's not to love about pumpkin pie or macaroni and cheese? However, maybe you find yourself carrying the "quarantine 15" or your children look a little chubby after months of limited activity. How can you eat healthier during the holidays and in 2021? Consider some advice from board-certified pediatrician Melinda Peterlin, M.D., with Southeast Georgia Physician Associates–Pediatrics.
Indulge for One Day. "You want a memorable holiday, so indulge all you want for that day. After dinner, send guests home with leftovers, or freeze leftovers for later," says Dr. Peterlin. When baking Christmas cookies with your kids, she recommends baking from scratch versus processed dough. Keep a dozen for your family and give the rest away.
From Halloween through New Year's, we consume an overload of sugar and carbohydrates. No wonder we wake up January 1st with a food hangover.
Stick to Simple Ingredients. "Choose natural over processed. If it fits on a salad — except for croutons or tortilla strips — it's probably healthy."
Get the Facts on Fat. Everyone needs natural, "good" fat in their diet. "Replace trans-fatty acids from Crisco, margarine, and tub butters with real butter, olive or avocado oil." Adults should practice portion control; children need fat to fuel their growing bodies. "It is also necessary for healthy brain development," says Dr. Peterlin.
Offer Variety. When children get daily protein, healthy fat, and vegetables, variety is not a problem. Dr. Peterlin suggests feeding babies and children adult foods rather than processed "kid foods." Puree a food you serve for dinner instead of buying baby food. When your baby is ready for solid food, introduce one food at a time over a few days to see how it is tolerated. "Pediatricians see more food allergies when parents delay exposure to eggs, peanut butter, and shellfish," explains Dr. Peterlin.
Build a Better Breakfast. Even busy parents can substitute healthy options for cereal or school breakfasts. Serve hard boiled eggs or plain yogurt with nuts, berries, and a touch of honey. Last night's leftovers or meat and cheese also work. When it comes to fruit, varieties like bananas, mangos, and dried fruit have more sugar than berries. "Strawberries and blueberries are great and kids love them," says Dr. Peterlin.
Control What Comes in the House. "Keeping unhealthy food out of your kitchen is the easiest way to improve health. Shop the outside perimeter of the store and always shop on a full stomach," Dr. Peterlin says. Instead of bringing home a gallon of ice cream, "Save treats for special occasions. Get an ice cream cone once a week. Make it a family excursion," she says.
Provide Protein. Growing kids need protein. Dr. Peterlin recommends eggs, cheese, meats, fish, poultry, and nuts. If your child tolerates nuts, peanut butter made only from nuts and oil is another option.
Curb the Carbs. "Many of us are addicted to carbohydrates, especially as winter approaches and there's less sunlight. Carbs produce sugar in the body, which provides a 'sugar high,' followed by a crash. Eliminating carbohydrates helps control insulin," she says. America's obesity and diabetes epidemics are reason enough to cut carbs. "Skip the sandwich bread and make pinwheels of rolled up deli meat and cheese or serve celery stuffed with peanut butter. For family cookouts, roll a burger into a lettuce leaf and avoid the bun."
Drink Up, Wisely. "Water is the only drink which does not rot or stain teeth. After your baby reaches one year, water is the best beverage. Milk, juice, and soda have a high sugar content," Dr. Peterlin says. Cheese, yogurt, and unsweetened nut milks are good sources of calcium and protein. Rethinking your family's food choices is easier than it sounds. Dr. Peterlin's ideas will help you navigate holiday meals and improve your family's health all year long.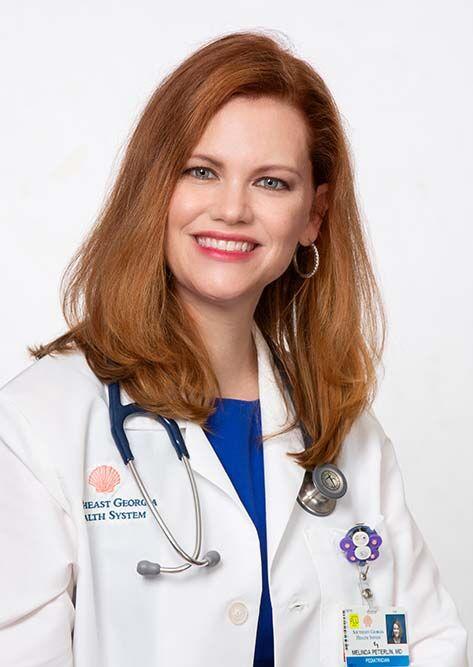 Dr. Peterlin is accepting new patients. To make an appointment, call 912-466-5840.