About a year before I met John Tinker, the man I call "Tink" and who I married eight years ago, I was at dinner with a longtime buddy.
We began to talk about television shows and movies we would recommend to each other. Matthew said, "I've been watching a show called "Justified" on the FX channel. It's really good."
Over the years, I had never heard him express such enthusiasm. I wanted to know more.
"It's about a U.S. Marshal who is sent back to Eastern Kentucky where he grew up. It's my favorite show," he said.
I viewed the extraordinary pilot episode, based on a short story by renowned author, Elmore Leonard, then could not stop watching the first season that centered around Marshal Raylan Givens. Though I'm not an expert, I consider that first year to be the best season of drama that I have watched in the last 20 years. The casting is phenomenal, the writing is incredible, and the actors underplay their parts brilliantly. It depicts the rural South authentically without creating a parody, something that is very hard to do.
Hollywood, like the South, is a small place.
The personal connections are often intriguing and elaborately intertwined. Tink became an admirer of the show, too. He was particularly drawn to it because his former producing partner at Fox, Michael Dinner, was the director of the pilot and an executive producer on the show. Timothy Olyphant, who starred as Raylan, was the sheriff on HBO's Deadwood, on which Tink's brother, Mark, had been a director and executive producer. Tink had also worked with other producers on the show and is friends with Graham Yost who developed the show.
If you are a "Justified" fan — and I think everyone who loves good storytelling should be a fan — then you'll know that one of the backstories was that Raylan and his Kentucky boss, Art Mullen, had been firearms instructors together at Glynco (Federal Law Enforcement Training Center). It would come up fairly regular in an episode conversation when, for instance, Art said, "Back when we were at Glynco together…"
The December before Tink and I married — at the Cloister Chapel on Sea Island — I took him to St. Simons to experience the place I love deeply and to meet the friends who are like family. It quickly became one of his favorite places, too.
Now, he will often say with a wistful sigh, "Oh, our beloved St. Simons and Sea Island." 
On that first trip, evening had fallen as the marshes came into view. It is a sight that Tink adores because it reminds him of his Connecticut childhood where he grew up in a small town embedded with marshes. As we crossed the county line, Tink saw the sign and said, a bit quietly, "Glynn County."
"Yeah," I replied. "This is where Glynco is." Tink's head spun around. "Glynco as in Glynco on 'Justified'?"
Why I had not explained that previously, I am baffled. The only reason I can fathom is that we always were absorbed in the expert storytelling to the point that it never occurred to me.
One of my favorite times ever was when we were invited to a day's shooting of Justified on location in Pasadena. I was excited. There was a break in shooting and several of the crew and cast were sprawled on the front porch of the house, waiting as cameras and lights were set. Michael Dinner, unaware we were to visit, spotted his old pal, Tinker, and ran toward him, grabbing him in a big hug. Quickly, we were surrounded by folks who know and love Tinker. Olyphant watched all the excitement then came over, stuck his hand out and introduced himself.
It was an experience that did not disappoint.
Recently — again in that small world of Hollywood and the South — our paths have crossed with Nick Searcy, who played Art. He grew up in the North Carolina mountains an hour from where we live. A Los Angeles friend introduced us and we have helped, in whatever way we can, with a small movie that Nick is developing. In the early stages of our getting to know each other, I said to Nick, "Here's a piece of trivia for you: Tink and I got married in Glynco."
"What!?!"
"Well, actually, it was Sea Island which is in Glynn County. Our marriage certificate came from Glynn County and is filed there."
In the South or in Hollywood, it is amazing how lives connect.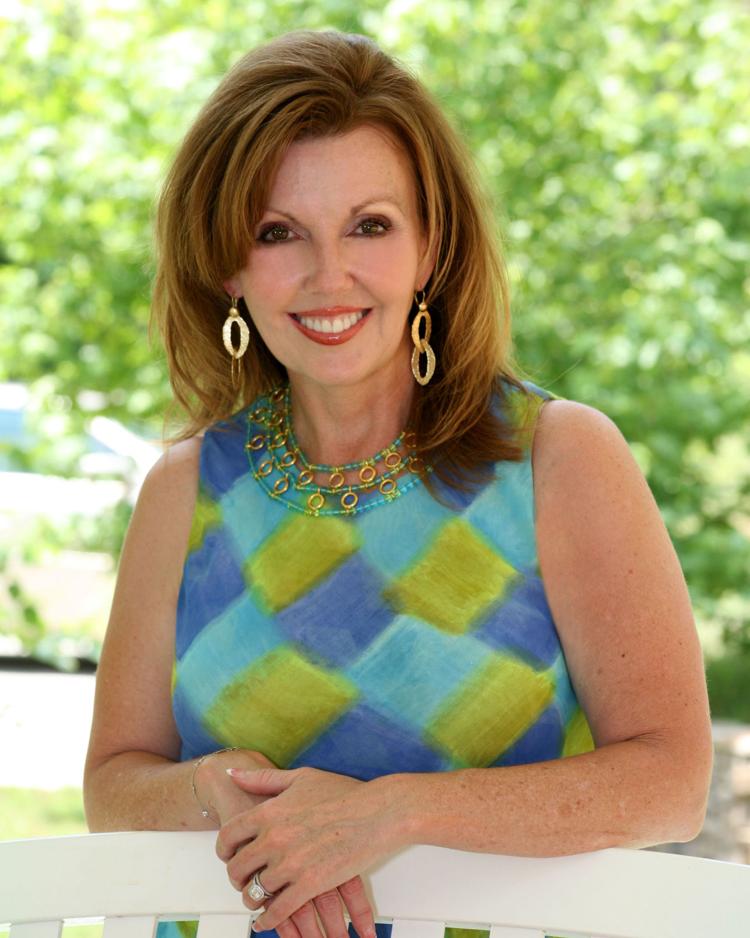 This is part of a series of articles where bestselling author Ronda Rich recalls how she met and fell in love with the Golden Isles and its people. Ronda's new book, "Let Me Tell You Something," is available at rondarich.com.