A good night's sleep is critical to every aspect of one's being. But for so many, bedtime is the point of the day where the proverbial demons arise. A flood of "should haves" or "to-dos" can often rush in, making rest elusive. 
That's something Julie Rowland knows well.  
"For me, night time is when I feel like I'm the most vulnerable. That is when the anxiety sets in. It's when I can start listening to the outside world and not the truth," Rowland says.
Luckily, Rowland is deeply rooted in her faith. A devout Christian, it has carried her through countless nights and continues to inspire her every morning. It also prompted her to think of practical ways to share the Gospel with others. 
And, during a Bible study, she found her answer. 
"Kay Arthur was preaching about resting in God's word and she demonstrated that by laying her head on the Bible. I thought, 'well sleeping on your Bible wouldn't be very comfortable,'" Rowland says.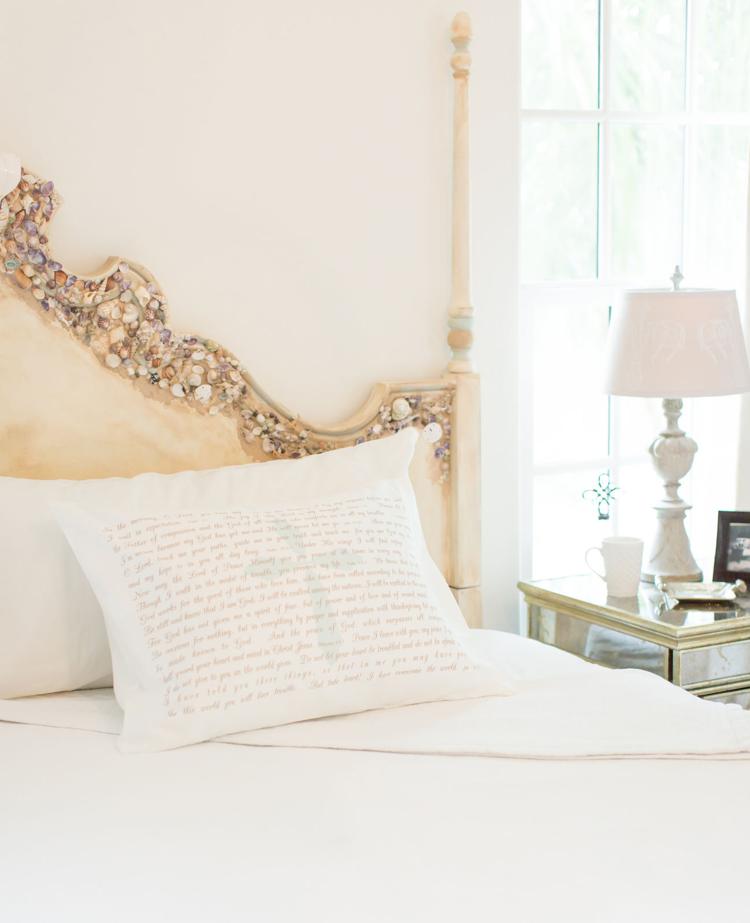 "Later on, in small group, there was a prayer request for a little boy named Luke, who was diagnosed with Leukemia. (The prayer request) was for his total healing but also for his mother. What was said was, 'I know she won't be sleeping at night with all of the worry.' So I just thought, I'll make her a pillowcase and we can take care of that."
That was how the first PillowGrace was born. Rowland customized a design complete with Bible verses so that the mother could literally could rest on her faith. But she knew there were so many others who could benefit from doing the same, so she decided to create a business based around this mission. 
"His word is a safe place. It is unchanging, alive, and active. A few examples of our verse designs include scripture for comfort, scripture for a happy heart, scripture for babies, scripture for moms — the list goes on," Rowland says. 
"We have something for everyone, going through any season of life. This is important and helps create a safe space, because the scripture most relevant to an 18-year-old heading off to college is not the same as one for a woman who just had her first child." 
The customization creates a sense of calm and comfort that eases one into sleep. The designs can be silk, linen, or cotton, and come as standard pillowcases or throws.
The font, colors, trim, and other detailing are completely unique with the dedicated staff — Rowland and Heather Burrell — walking each individual through the very personal process. 
"We sit at this station and put it all up on the computer screen. We go over everything so they can see it first," Burrell said. 
"Customization is what we do. For the most part, our product is entering the most intimate place in a person's home — their bedroom," Rowland added. "It's important to us that it fits a person's design aesthetic and matches their home," Rowland added.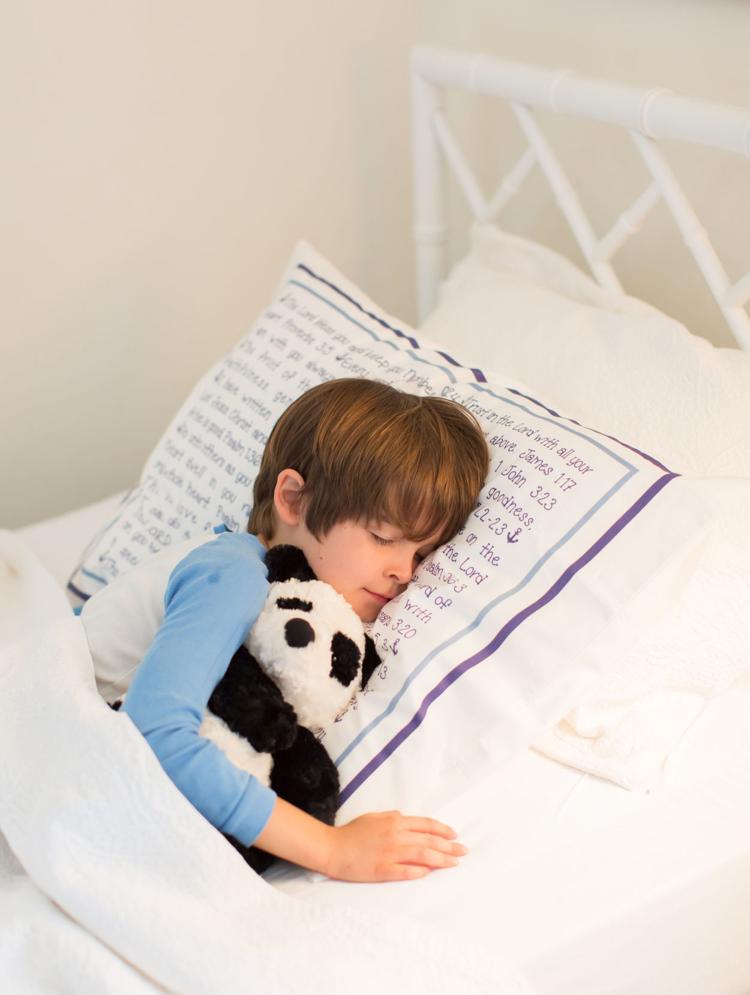 Often times, the purchase is a gift. Rowland notes that many people receive a PillowGrace item, and then give one to someone else. 
"To this day, word of mouth is the number one way people hear about us," Rowland said. 
While news of their inspirational products has spread far and wide, they are committed to also taking the message to a broader audience. To create real and lasting change, they established a 501c3 nonprofit called the PillowGrace Project, which partners with other like-minded groups such as Operation Bedspread, Safe Harbor, and the Salvation Army. 
"Since applying for and receiving our official 501c3 designation from the IRS, we have provided over 300 pillowcases to our armed forces, survivors of human trafficking, victims of Hurricane Dorian, and birth mothers in the open adoption process." 
Whether it's cradling the head of a sick child, exhausted mother, or a solider overseas, PillowGrace is committed to promoting faith, self-care, and the luxury of resting assured and arising restored. 
"You can read study after study about how important a good night's sleep is to your overall health. It impacts everything you do," Burrell says. "But if you lay down and everything comes crashing in on you, you can take your pillow and read the scripture and remember what you know."