Every Christmas, there she is — dependable, though she is old now and her lace dress has yellowed. Almost one foot tall, she has, with dignity and aplomb, sat atop my Christmas tree, tied with a bread wrapper wire to the top since 1986.
I found her in a little Christmas shop outside of Riverside, California, where I had stopped on my way to the airport after a NASCAR race in the Southern California town. This angel is one of myriad ornaments that are special to me and, as I unwrap them, I recall family, friends, and memories of other Christmas trees. The angel cost $34.99 — the price is on the box, yellowed as well — and always when I gently pull her out, I look at her for a long time and tender-heartedly remember our years together.
Last Christmas, when my dear angel came out, I held her lovingly, sighing woefully as I thought of my friend, Edward Armstrong, on St. Simons Island. A few months earlier, Edward's home had experienced a plumbing break which had poured water — while he was asleep — from the second floor to the first. While much was ruined, it was the closet where he stored pieces of his childhood joys that proved to be the most heartbreaking.
Edward grew up in Lyons, a stereotypical small Southern town of the 1960s, where characters and traditions abounded. His beloved great grandmother, Mrs. Maybelle Pughsley, was the founder of the town's garden club and it was from her that Edward first came to know and appreciate floral decoration. 
"She cut greenery and magnolias and presented them in such a stunning way," he said. "I still recall clearly her standing next to that white fireplace trimmed in black." His voice drifted off a moment.
In the early 1930s, Mrs. Pughsley bought a pair of plaster of Paris reindeer from the exclusive jewelry store, Desbouillion's, in Savannah. One was 12 inches tall, the other, with lowered head, was eight inches. They were flocked and decorated in red velvet and gold bells.
"They looked like they were ready to be attached to Santa's sleigh. They were fabulous," Edward recollects. "My grandmother would sit them in greenery on one end of the mantle and, at the other end, she placed silver candlesticks in the midst of greenery. As I a child, I just stood and stared. It was the most gorgeous thing I've ever witnessed."
When Mrs. Pughsley died, the reindeer were left in the fourth grade hands of the little boy who had always admired them.
Edward's other most special decoration came from his mother.
"My parents barely had a dime to their name during their first Christmas together in 1947. Mama went to the dime store and found these exquisite angels. Four of them. They were dressed in reds and greens with fur collars and cuffs. Each angel held a letter of the word, Noel, and in each letter, was a candle. I adored them."
Every Christmas, Edward, who is the only family member left on earth, is tied to his happy childhood by Mrs. Pughsley's reindeer and his mother's angels. They were stored in different boxes in the closet in which water had poured all night long. He grabbed the box of reindeer. The box came apart and revealed that the plaster of Paris reindeer had melted into pieces. 
His heart fell with a sickening thud. Next, he reached for the box that held his mother's porcelain angels. As he lifted the box, the bottom gave way and the angels fell out, all smashing to smithereens. In the blink of seconds, he lost the most precious items in his life. For over 60 years, he had loved them and enjoyed them abundantly each Christmas.
"It broke my heart and I cried. I could picture my mama crying, too."
Though the earthly items are gone, he has the perfect gift of a vocation because Mrs. Pughsley's love of floral design ignited a similar love in Edward. It prompted him to move to St. Simons in 1980 to work at the floral shop on Sea Island which led to many floral designing opportunities over the years. He is so beloved by the Golden Isles' residents that he is known simply as "Edward." No last name needed.  
"I didn't even decorate last year," he says in a tear-soaked voice — but cheers a bit when he continues. "These are things I can never have again, materially, but I have the memories."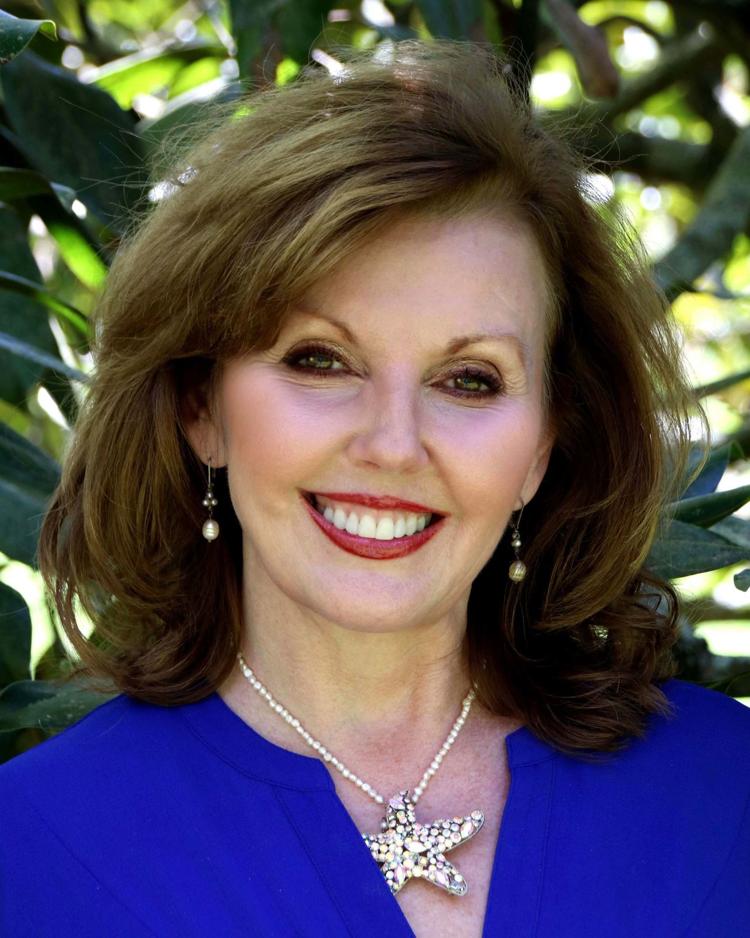 This is part of a series of articles where bestselling author Ronda Rich recalls how she met and fell in love with the Golden Isles and its people. Ronda's new book, "Let Me Tell You Something," is available at rondarich.com.