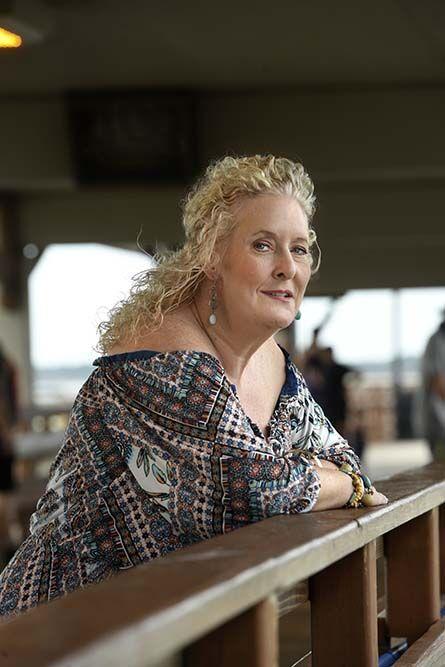 Monique Cothern's journey has been one of song and one of faith. For the St. Simons Island resident, the two have always been intertwined.
A native of Jesup, Cothern grew up in a musical family that was active singing in their church. She started singing and taking piano lessons when she was young and continued throughout her life.
"Both my mom and dad sang ... all my family really sang in the church, so I was brought up singing. I did praise and worship for over 25 years," she says.
Cothern's gospel music was always front and center. She even released two albums in the early 1990s.
From those spiritual roots, her repertoire expanded and grew to include secular tunes. And she found that audiences enjoyed hearing her interpretations of those as well.
"I love all and any form of music — from the classics to pop to blues,and, of course, gospel. There's no music that I don't love," she says.
After sharing that music for several years, Cothern received some news that she did not expect. She was diagnosed with a benign parotid (salivary) gland tumor. While it was not a cancerous growth, it did have to be removed and the result ended in partial face paralysis.
"My seventh nerve was severed which rendered me partially paralyzed on the right side of my face from underneath my eye to underneath my chin," she says.
"Dr. Azizzadeh did my facial reconstruction and nerve graft. The nerve graft was unsuccessful, but the facial reconstruction helped my face not to droop. I still have seizures as a result but I've come such a long way."
Of course, that ordeal impacted her ability to sing. Cothern had to start all over. She had to relearn how to speak — and eventually how to sing. It was a gradual process but one she was committed to moving through.
"It was quite a journey back. I did not think I would ever sing again. But I had great doctors and great speech therapists. Part of my therapy was to take one line of a song and just start there," she says.
That was a beginning, though, and Cothern kept at it. Slowly, she was able to build songs again, eventually regaining her voice and her self-esteem.
"When I first moved here, I was so self- conscious of my face," she says.
While she was grateful to be able to speak and sing, she never expected to perform in front of crowds again. But that changed when she was asked to sing for a friend's birthday.
"I didn't know if I could do it. I was so nervous and I didn't know many songs. I had to have the computer up there so I could see the words. I would often reverse the words. I was just focused on recovering and healing. I was just learning to live this new life as a new person," she says.
After receiving strong support and encouragement from her circle, Cothern reluctantly agreed. But that night made a dramatic impact on her life and led to more frequent visits to the microphone.
"Rees (Carroll) at Mullet Bay heard me singing and asked if I would be game to sing there on Thursday nights," she recalls.
The trip to Mullet Bay was the foundation for Cothern's musical rebirth.
"If I hadn't been given that chance, I probably wouldn't be doing this again. It gave me the opportunity to learn music that I would never have learned and to meet people I would never have met," she says.
While the pandemic limited her shows, Cothern is still incredibly grateful to be a part of the vibrant Isles musical community. She has slowly started making appearances at her usual spots, reconnecting with audiences that have become friends.
She also does her part to support other musicians when she's not behind the microphone.
"I really enjoy going to hear all of the musicians here when I'm not working. I'm a fan of all the bands here and there are so many good ones — Michael Hulett and Backbeat Boulevard," she says.
"There's really such a sense of camaraderie that makes this island a treasure. I think that's why when people come here, they don't want to leave."