It was the decade of patchwork denim, peasant shirts, and shoulder-length hair. The black and white photos embody the spirit of the time — the 1960s — and the musical passion of three lifelong friends.
Bob Herrin, Don Berg, and Rory Knapton, original members of Flood, experienced rock  'n' roll during the flower power era and lived to tell the tale. During their long, strange trip, they befriended and played with some of the South's greats — the Allman Brothers Band and Lynyrd Skynyrd.
They sold out popular venues like Chastain and Piedmont parks in Atlanta multiple times, with busloads of long-haired hippies trailing their every move. Flood's album was even the recommended Billboard album of the week. The band came within mere millimeters of superstardom.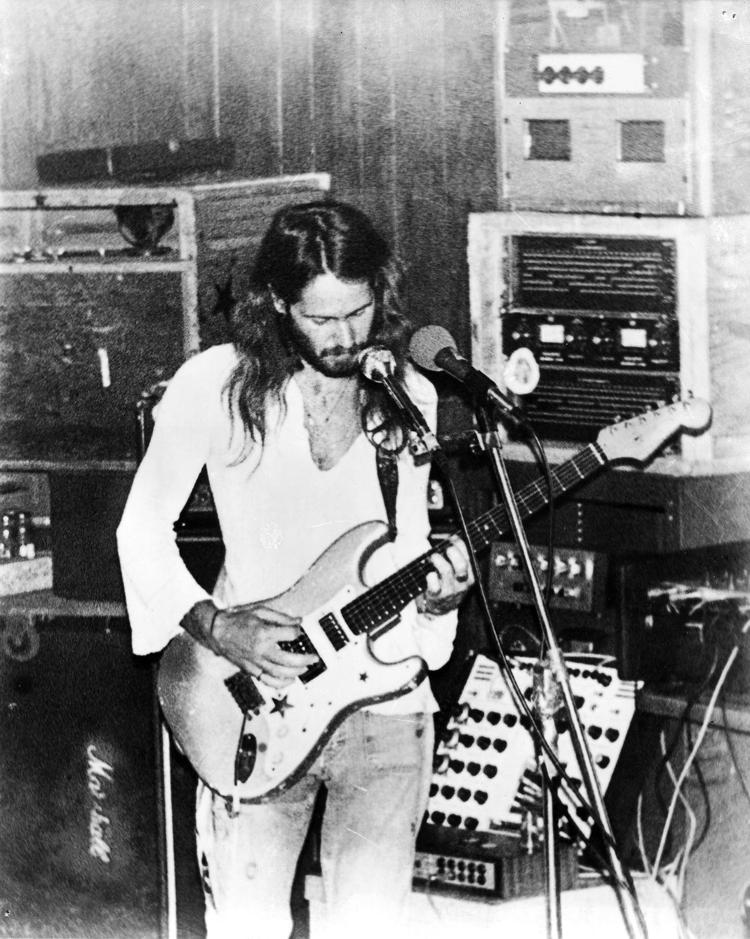 But alas, it was not to be.
Through it all, however, the trio had their friendship, their sense of humor, and some pretty incredible stories. And of course, they have the music, the driving force behind their journey. Fifty-five years later, that passion is as strong as ever. These days, however, they don't go by Flood — now, it's Tie Dyed Sunset.   
On a Sunday evening at Gnat's Landing, Herrin, Berg, and Knapton situated their equipment at the front of the dining room, as a steady stream of devotees selected their seats. Once everything was ready for the performance, the trio slipped into a table at the St. Simons Island hot spot.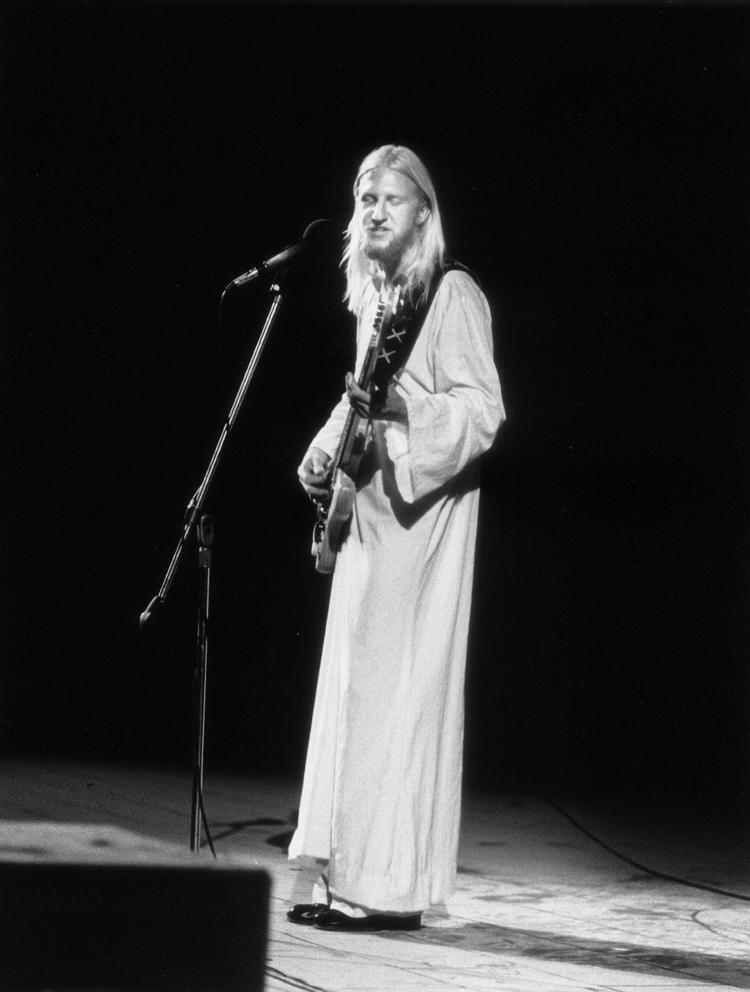 "When we got back together, we were playing as the Flood Brothers. Then, we found out that there were like two or three other Floods out there; so we decided to change the name. We went with Tie Dyed Sunset because I wear tie dye and take a lot of pictures of sunsets," Herrin, actually clad in the aforementioned pattern, says. 
The new name has not changed the talent or the sound. Tie Dyed Sunset still grooves with the best of them, rocking tunes that range from The Beatles and The Moody Blues to original music. Herrin's fingers move effortlessly through the guitar strings while Berg belts out the classic tunes. Knapton spins the drumsticks as he keeps the beat. For the three of them, not much has changed. 
"We still feel like those young guys in the pictures," Knapton says. "We don't know we've changed until we look in the mirror." 
Their trip from past to present began in Brunswick, where the group first met at Brunswick Junior College. The year was 1967, and Herrin had just returned from a stint in Vietnam. 
"Rory was a year older than me, and he had started a band. Then Bob came back from Vietnam, and we asked him to join," Berg says.
"We were all into The Moody Blues and Pink Floyd. They were just getting started then," Knapton says. 
Before they knew it, the band was hosting "B-Nns" (much like a "Love-In" but a "Be-In") for 10,000 hippies on Jekyll Island. It didn't take too long before those musical gatherings were quashed by local law enforcement, but Flood had already made its mark. "That's how Flood's name began to spread and how we met The Allman Brothers and Lynyrd Skynyrd. We were playing in the same places, and we got to be friends," Herrin says.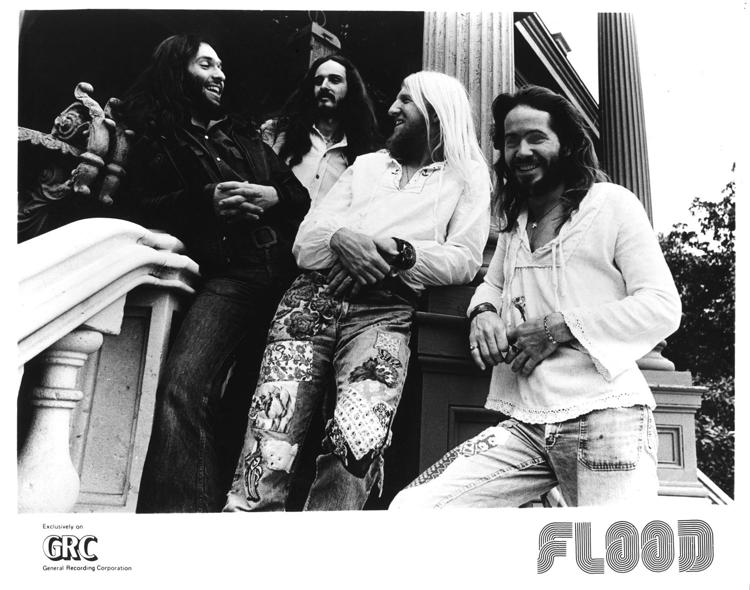 The group was particularly close to Dickey Betts, who along with Duane Allman played guitar for the group. They spent countless hours jamming together and sharing ideas.  
"We actually wrote a song, an instrumental, with Dickey. He was just a really great, simple guy," Knapton says. "I remember when they had just recorded their live album at The Filmore East ... he played the demo for me. I was like, 'Dickey that is incredible.'" The record went on to be one of the greatest live albums in rock history.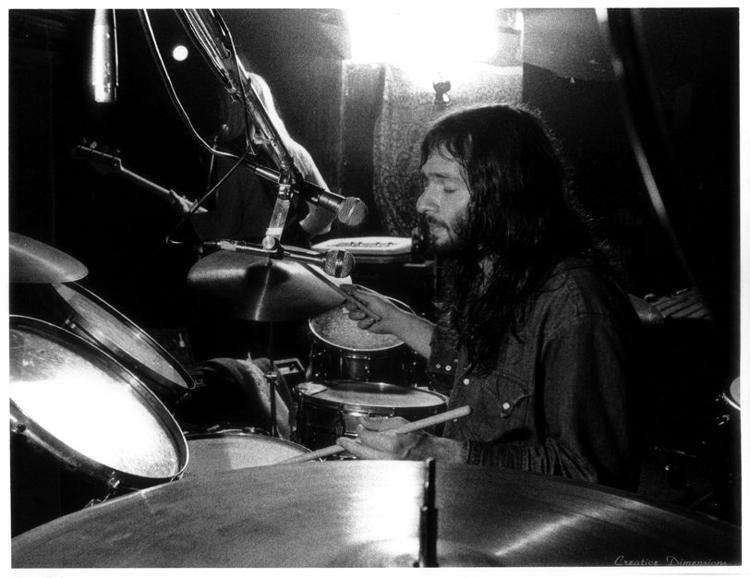 But even though they were hanging out with the Brothers and playing to huge crowds of their own, the Flood guys stayed grounded. They kept honing their craft, turning out their own album as well as writing a rock opera and creating music for a martial arts movie soundtrack, "Blood of the Dragon." "That was big back then ... everyone loved the martial arts movies," Herrin says with a laugh. 
Due to some industry drama, they never quite got their big break. Eventually, families took front and center, and the Flood boys went their separate ways. But their story wasn't quite finished yet. Over time, the bandmates returned to their old stomping ground — the Golden Isles — and jumped back into the local music scene.   
"There's a lot of talent here, and there always has been," Berg says. "It's great to see these people we've seen grow up playing now."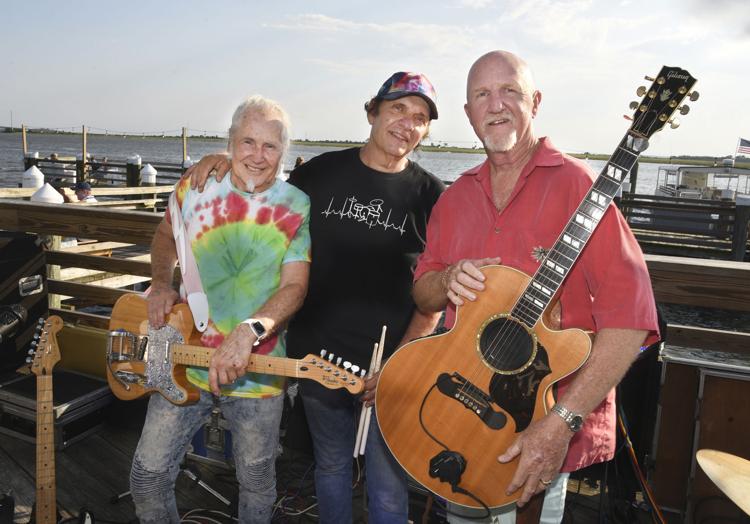 Tie Dyed Sunset is certainly offering its contribution. The group recently released a new album, "After the Flood," which features new music as well as some of their works recorded in the 1960s. 
"It's really been an honor to play with these guys all these years. We really are family, and I really believe the best is yet to come," Knapton says.  
A lyric from their good friends, the Allman Brothers, captures it perfectly: "The road goes on forever." And each is excited to see where it leads.