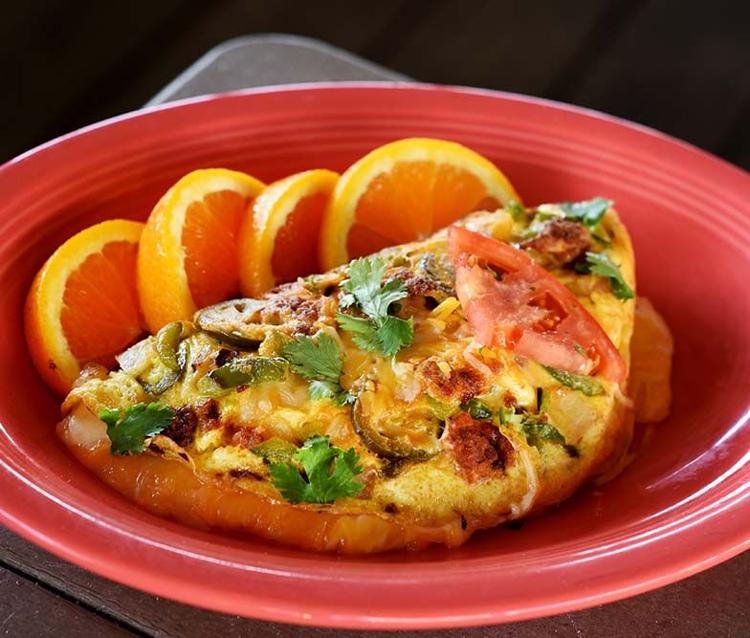 The salty breezes drifted through the world-famous BIG TIKI as a ray of morning sunshine was cast against a panorama of blue sky and water. What grandeur meets the eye.
It was another picturesque start of the day with a glorious breakfast at Tortuga Jack's on Jekyll Island, one of the most treasured places on the coast. Well-known as "Georgia's jewel," the state-owned island has played host to millionaires like J.P. Morgan and John D. Rockefeller, who erected winter cottages in the area now known as the island's historic district.
It offered these American giants a respite from the hustle and bustle of daily life. It's easy to see the allure, and today, the natural beauty and intriguing history proves the same draw for locals and guests alike.
And there's no better way to begin or end a day of exploring than settling in at Tortuga Jack's to enjoy some of the best food and views the island has to offer.
The expansive tiki deck, billed as the largest between Maine and Florida, is dotted with colorful chairs and ambiance lighting that offer plenty of space to safely enjoy a perfectly crafted margarita while taking-in live music or a match on the gridiron. The outdoor, oceanside seating is also pet-friendly, allowing our four-legged friends to get in on the good times too.
During the week, daily happy hours — from 3 to 6 p.m. Monday through Friday — keep the good times rolling as patrons sample frozen cocktails or sip on one of 25 premium-quality tequilas including Tortuga's exclusive Barrel Select Patron.
Throughout the fall, there are also lively trivia matches or daily Keno with Thursday night hosting Keno specials. In addition to the entertainment and expansive list of libations, the menu, too, proves a major draw. Serving-up flavorful Baja Mexican dishes, Tortuga Jack's features a variety of coastal fare.
Beloved favorites like shrimp and grits mingle with Baja fish tacos, offering an array of flavor. Tortuga Jack's also serves up surf and turf with an eight ounce tender sirloin grilled to perfection and blackened over a bed of rice, topped with a shrimp diablo. The restaurant's house-made seafood lobster sauce is also a "go-to" and speaks to the varied skills of their experienced chefs.
Naturally, classic fajitas and enchiladas round out the mix, all of which can be paired with Mexican street corn or sweet plantains to really embrace the island vibe.
Breakfast in Paradise
But while Tortuga Jack's has long been a hotspot for lunch and dinner, it recently added breakfast options to its running list of hits. Some of the offerings include traditional Southern cheese grits topped with sautéed onions and green bell peppers, plus a plethora of omelettes that can be customized for each guest.
Since rolling out the new menu in the spring, the Mexican omelette has become a popular selection. It features three eggs stuffed with fresh onions, peppers, jalapeños, cheese, shredded chicken, ground beef (or chorizo sausage), and topped with salsa ranchera. Of course, any of the dishes pair perfectly with bottomless mimosas which can be enjoyed daily.
From hearty breakfasts to festive evenings, Tortuga Jack's truly offers something for everyone. Its reputation for fun in the sun has also led to the location becoming a favorite setting for life's celebrations. From weddings to birthdays, the Ocean Club at Tortuga Jack's can accommodate up to 150 guests. These large or small scale events are tended by a seasoned banquet staff whose goal is to create a memorable experience.
Tortuga Jacks is located at 201 North Beachview Dr., Jekyll Island. It is open for breakfast at 8 a.m. and lunch following at 11 a.m. daily. For more information, call 912-342-2600 or visit TortugaJacks.com.