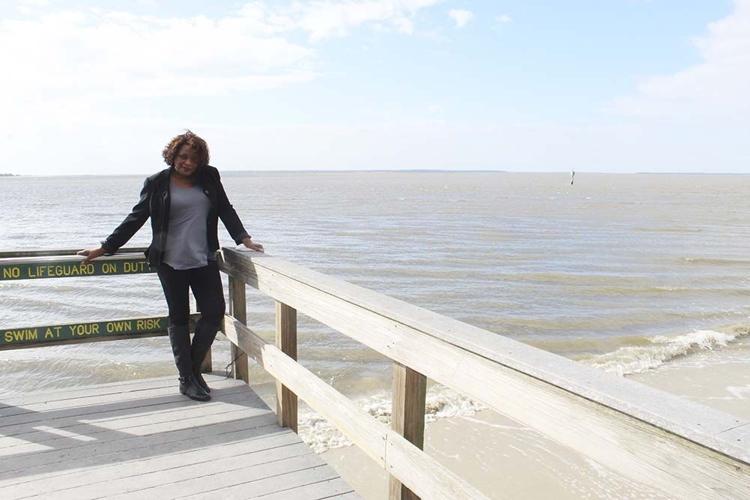 In the late 1940s Jekyll Island, like the entire state of Georgia, operated under the rules of segregation. Although integration and opportunity for all Americans soon beckoned, Jekyll during this period was a resort that catered only to those of European-descent.
Ironically, while Georgia laws prohibited different ethnic groups from vacationing in the same facilities, many of the employees working on the island from 1947 to 1949 were Black. In 1950, Black community leaders from Brunswick requested a section of land on the island for use by people of color. The Jekyll Island State Park Authority agreed to the idea, and invited a local committee to inspect the southern part of the island where a Black-only area would soon be established.
In 1955, a beach pavilion was constructed on the south end of Jekyll. The wooden structure, called the Negro Beach House, was one of only a few places in the South where a Black person could spend leisure time on a beach. The Negro Beach House included dressing rooms, a concession business, and a covered picnic area. The white sandy beaches were soon filled with sojourners and parking sometimes became a challenge due to the crowds. Weekends were packed with families picnicking, swimming, and walking the beach, and conversations were held about the upcoming plans for a hotel, restaurant, and residential homes.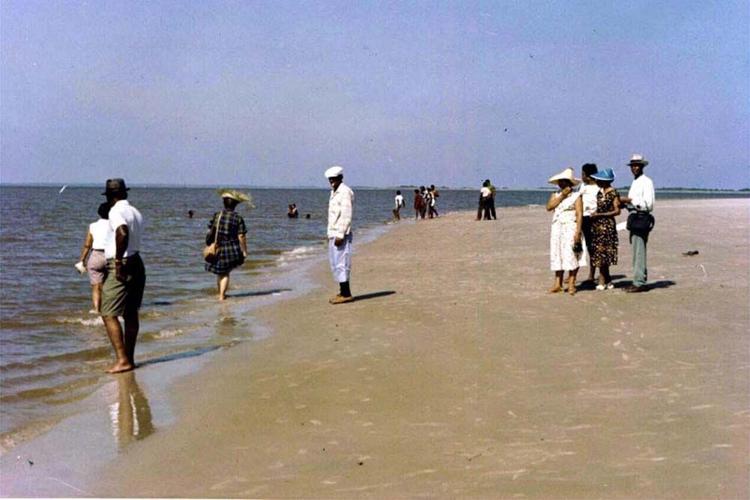 For Brunswick native, Burnell Williams, the memories of that time and place are still vivid roughly 60 years later.
"My memory of Jekyll was that it was a kind of magical place. We didn't get to go that often, because it was far and you had to have a ride. You had to get your parents' permission to go where all that water was … so it was really something special," she says with a laugh.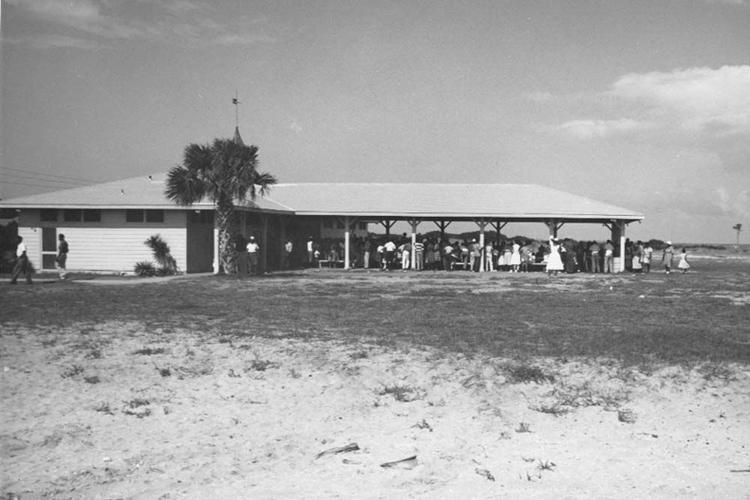 "It was the place to be. We'd go for the Fourth of July. We would have someone camp out overnight to save our spot, because all of the Black people were going to be there the next day."
Like so many young people, Williams would don a brand new outfit to head out to the celebrations.
"We'd get our outfit … usually a short set. You felt so good when you had your new outfit. Someone was holding your space. We would have a car parade where everyone would ride by … we'd call it profiling," she says with a laugh.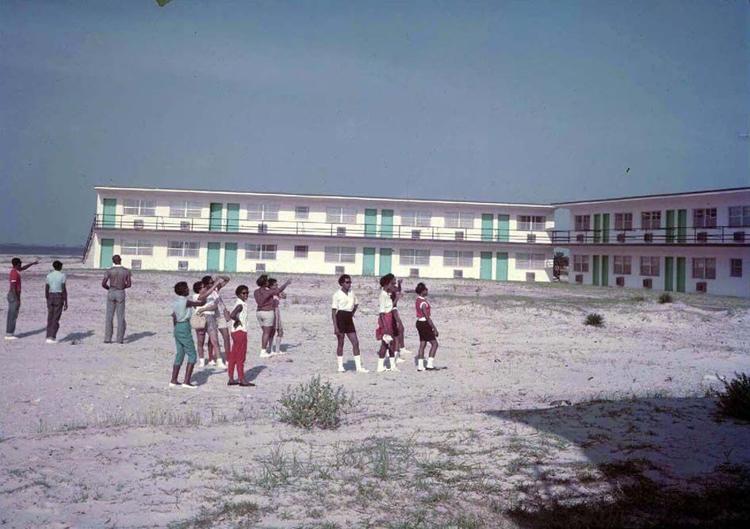 In addition to the beach house, land was tapped for a motel and 40 house lots staked and available for lease. In documents and brochures of the 1950s, the Black-only area of Jekyll was called St. Andrews Beach. The Authority announced that a golf course and a shopping center would soon be built near the motel and by March of 1956, a group of Black businessmen and community leaders from around the state officially leased the motel site. The entrepreneurs formed the St. Andrews Beach Corporation, raised capital, and began erecting a motel and a restaurant.
Construction began in October of 1958 and by August of 1959 the Dolphin Club and Motor Hotel were in operation.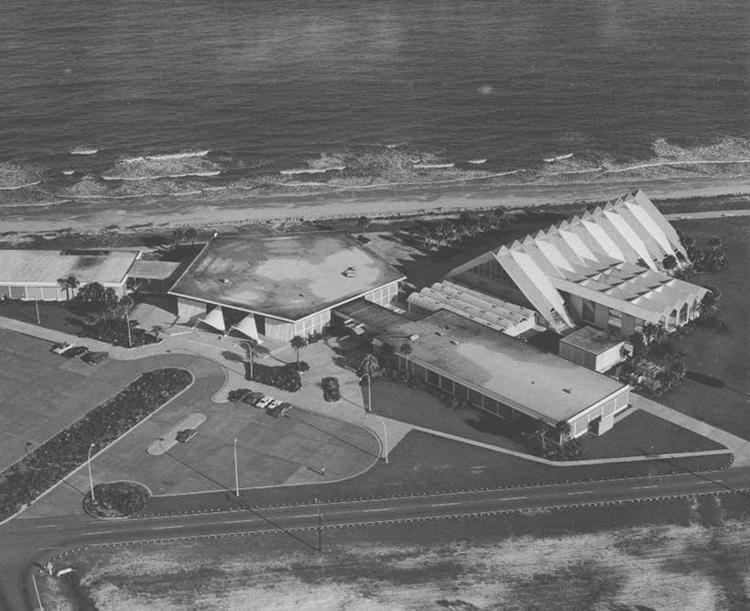 The Dolphin Club lounge and restaurant, a building located in front of the hotel, included a lobby with restrooms, a kitchen, a dining room, a business office, and a lounge.
Williams remembers the hotel well, though she never stayed in the property herself.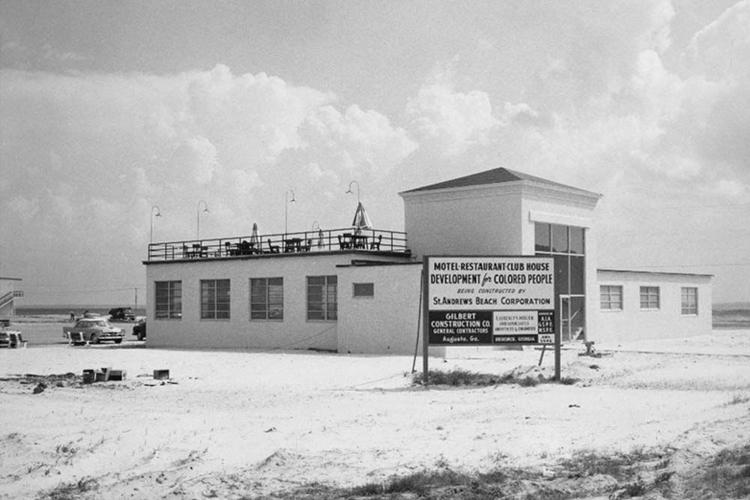 "My sister-in-law spent her honeymoon there," she says.
In the early 1960s, a room at the Dolphin Motor Hotel cost $8.50 a night. Numerous school groups from around Georgia flocked to the facilities by the busload and many viewed the Atlantic coast for the first time in their lives.
The Dolphin Club was also a happening place. The lounge was comprised of a dance floor with a horseshoe-shaped bar and a small stage in one corner of the room.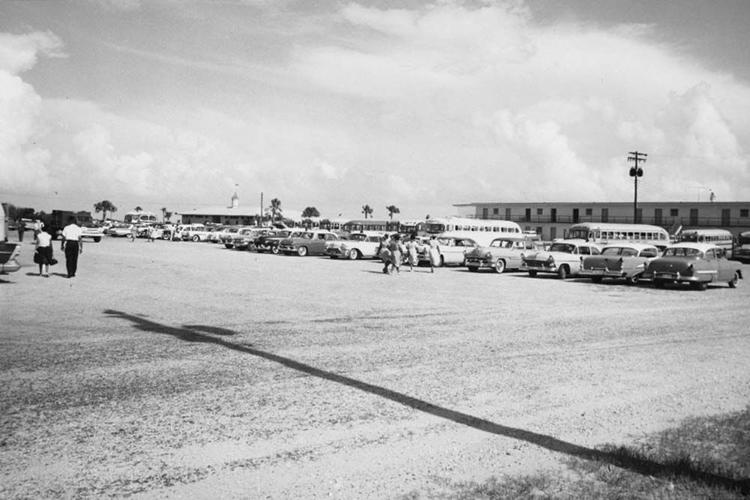 Although blues legend B.B. King performed at the Dolphin Club in 1961, in the early years, entertainment came mainly from local dance bands and jazz ensembles. By 1964, concert promoter Charlie Cross booked popular R&B entertainers at the Dolphin Club including Clarence Carter, Tyrone Davis, Millie Jackson, Lil' Willie Johnson, and Percy Sledge.
While the good times were rolling on Jekyll's southend, the Civil Rights movement was marching to nation's forefront. For Williams, who was a young teen at the time, the fact that she was forbidden to visit the Whites only section of the island really never registered with her. But as the movement grew, her opinion started to change.
"We really enjoyed it so much that, at first, I don't think we even thought about it. It was the way it was and we were just enjoying each other," she says.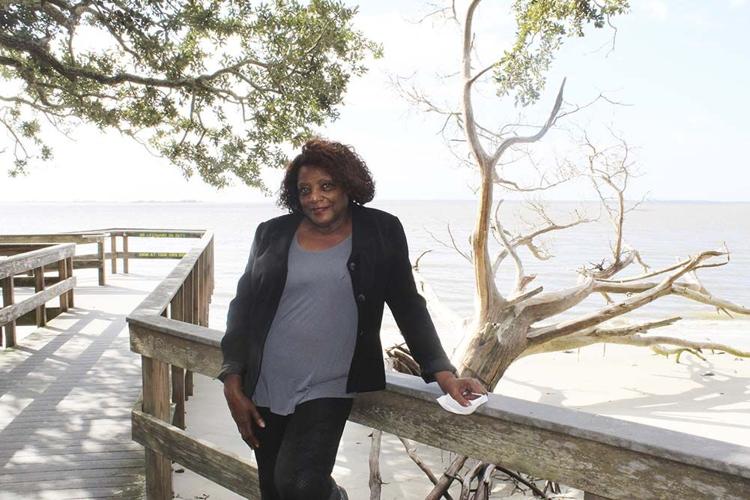 It was a question being asked throughout the country. And slowly, things began to change. Facilities that were only open to White people became available to all and while racism continued to rage, the concept of "separate but equal" was sponged away.
"It started to catch it to your attention — this was state-owned property, so we should have those rights too," she says.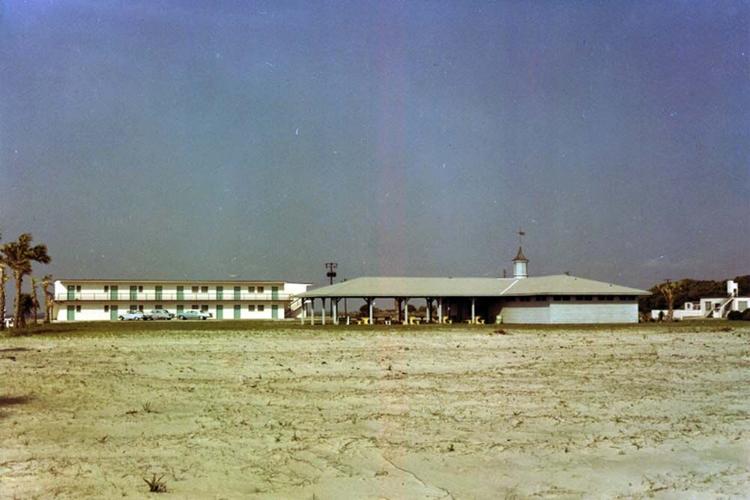 Change is often slow and takes a great deal of effort. And that was certainly true for the integration of Jekyll Island. But Williams notes that a number of dedicated Black men and women stepped up to ensure that all would be welcome on Georgia's Jewel.
"We have had to fight — and continue to fight — for our God-given rights ... just to be a human being. But eventually, enough people pushed and it gave us hope," Williams says.
"If you tried to go over to the other side of the island during segregation, you were going to start a ruckus. You have to do that every now and then ... start a ruckus. As the late great John Lewis told us, 'we shouldn't be afraid to get into good trouble."