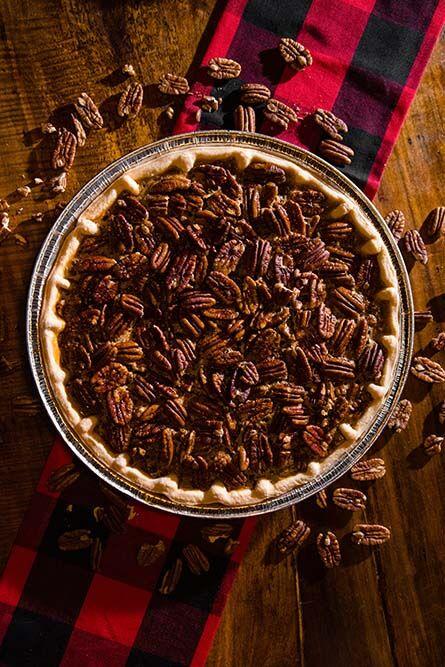 Executive Chef Tim Lensch stepped into the airy dining room of the Georgia Sea Grill. Gingerly, he placed the pie tin on a crisp white table cloth.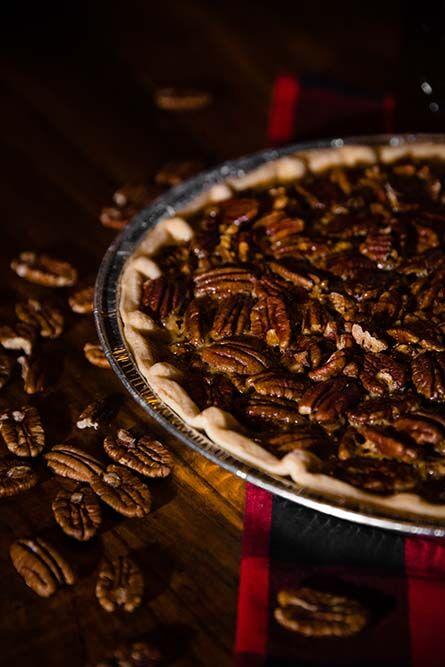 "Here it is," he says with a laugh. "Pecan pie … tried-and-true. It's a Southern staple, if you're having a holiday dinner, you're most likely going to be getting it in one form or another."
Throughout the South, the dish will undoubtedly be making many appearances over the course of the Thanksgiving and Christmas seasons. But for Lensch and his team, it doesn't take a special occasion — pecan pie is always on the menu.
"It's by far the favorite at the restaurant. Our guests just love it," he says. "We also have a buttermilk pie and a chocolate chip pie. I, personally, like the sugar or butter pies, more of a custard, but they're all good."
For Lensch's version of pecan pie, he applies various tips and tricks that he has picked up from his long culinary career. It has allowed him to incorporate new and bold flavors while cutting down on the mountain of sugar found in traditional recipes.
"I use a lot of the things I found coming up through other restaurants and my Sea Island days. I worked under a lot of chefs and I took my favorite parts of their recipes," he says.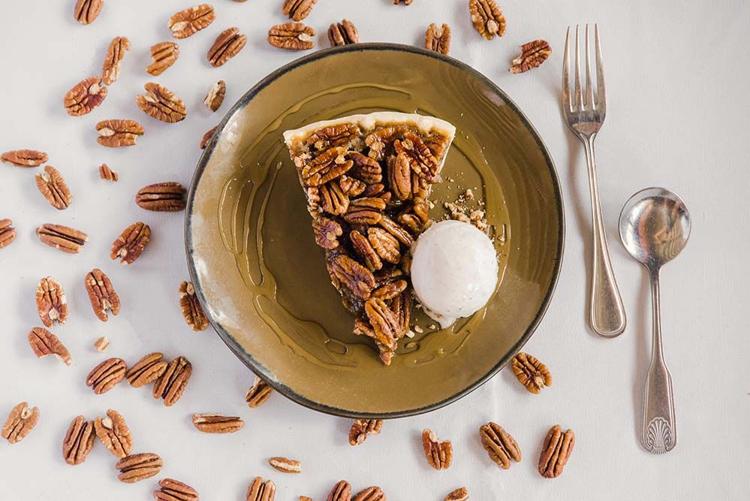 One of the elements that sets his recipe apart — bourbon. It adds a little bit of a kick to a classic dessert.
"We use Old Crow Bourbon. It has the same notes and tones as many of the other ingredients, like the vanilla tones and the caramel tones. It also gives it a little spiciness that works really well," Lensch says.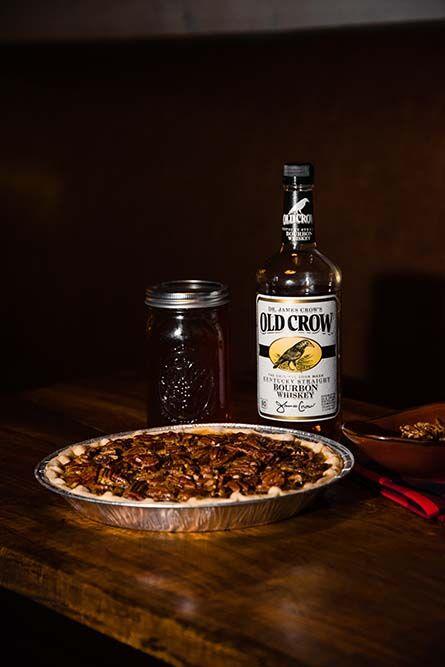 Another piece that sets his pecan pie apart is incorporating local honey into the mix. Not only does it cut down on the syrup and sugar, it adds a lot to the flavor profile.
"I started adding honey and backed off a bit on the sugar and dark syrup. It really sticks out and you can taste the difference," he says. "We get our honey from Pottlikker Farms, which is where we source a lot of the things we use here at the restaurant."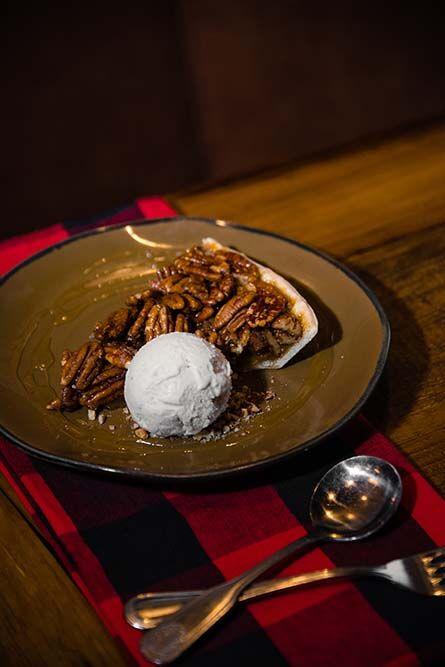 Located on Blythe Island in Glynn County, the farm is the brainchild of the Georgia Sea Grill's owner Zack Gowen. It developed as a way to ensure a steady stream of fresh produce and herbs for the restaurant's plates.
"The idea was to create something for the restaurant that we could put on the shelves and chef could use in the dishes," Gowen explains.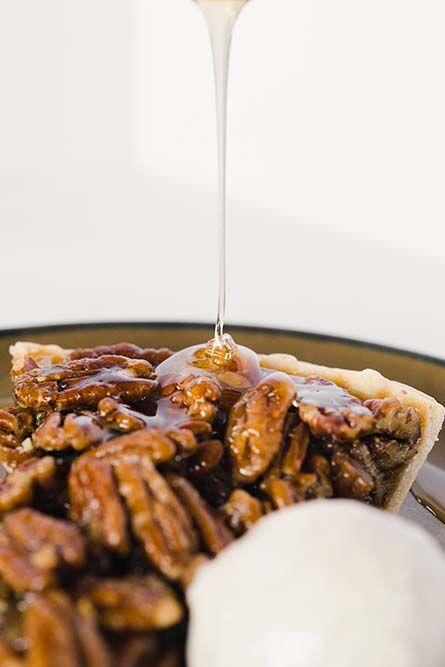 What they don't grow themselves, he and Lensch procure from family-owned farms in other areas of the state. The pecans for the pie, for instance, are purchased from different Georgia vendors.
Connecting with regional farmers is another way of championing freshness and flavor. That proves invaluable when creating a dish, and the same concept applies to the crust.
That's why Lensch recommends that would-be chefs make their own dough rather than opting for store-bought. It can a bit daunting for novices but he is confident that it will pay off.  
"We make our pie dough here every day. It's about that freshness and not picking up a product that has been sitting on a shelf for who knows how long. Also, it allows you to customize and make it the way you want. You could choose a substitute for butter. You could use Crisco or lard. You might want a little more salt or sugar in it. Making it yourself, you can do whatever you want with it," he says.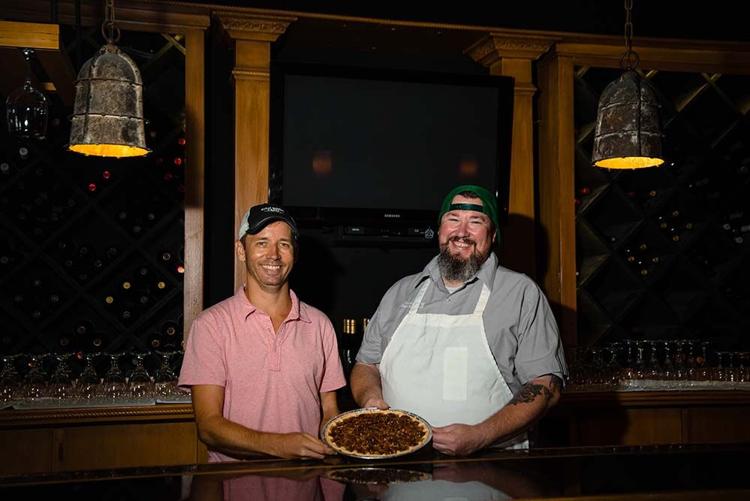 "Also there's a sense of gratitude and pride that comes from making everything from scratch."
As the holidays approach, that concept of gratitude is one that will likely be a reoccurring theme. After such a difficult year, many are looking forward to spending time with friends and family, while digging into some good ol' fashioned comfort food.
Both Lensch and Gowen can understand that.
"Holiday food is comfort food and I think we're all looking forward to some of that," Lensch says.
Gowen nods.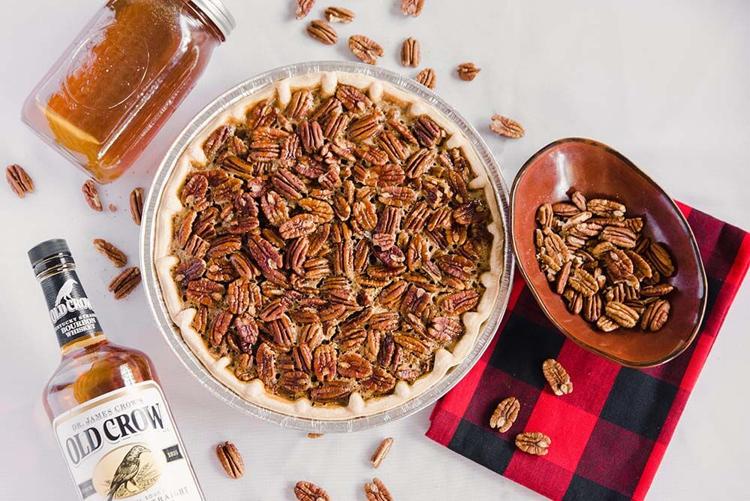 "I think so too," Gowen says. "And everyone has been so great to us and really understanding about everything, which we really appreciate. We're looking forward to seeing everyone over the holidays."