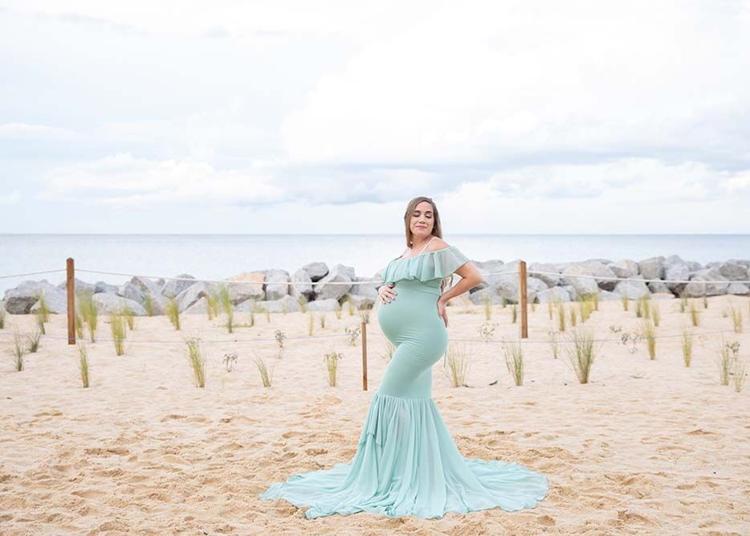 Like most women, Marianne Stonefield hasn't always loved her body. Societal judgements and pressures take a toll no matter one's age or circumstance.
But when she discovered she was pregnant, Stonefield resolved that she wouldn't allow outside opinions to color the most joyous time of her life.
"I decided early on that I wasn't even going to play that game. I have struggled with body image in the past, but prior to getting pregnant with Evie, I was the healthiest I've ever been … both physically and mentally," she says. "I had the mindset that I was not going to focus on how much weight I gained or how my body looked. I was just going to focus on being the healthiest I could for me and for her. So I talked to my doctor to make sure we were healthy — and I didn't worry about anything else."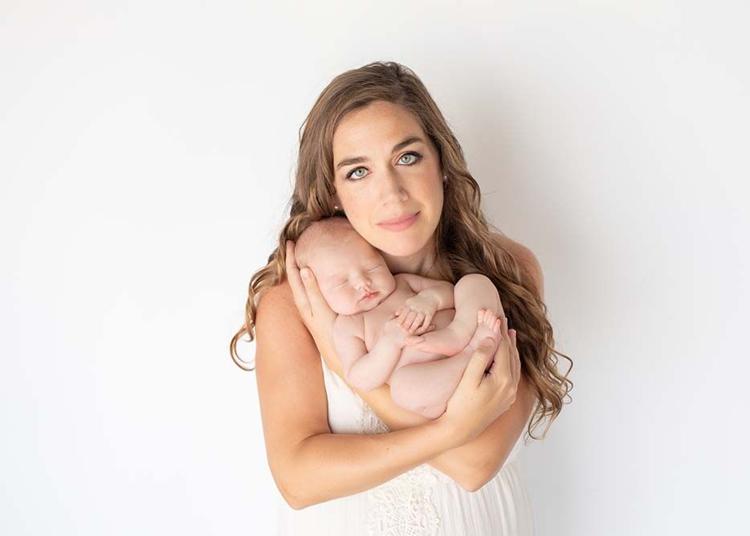 Marianne and Evie
Stonefield shelved expectations and tucked her scale away. Opting instead to have one-on-one conversations with her OB to make sure she was progressing well. It proved to be an incredibly gratifying and freeing approach for her.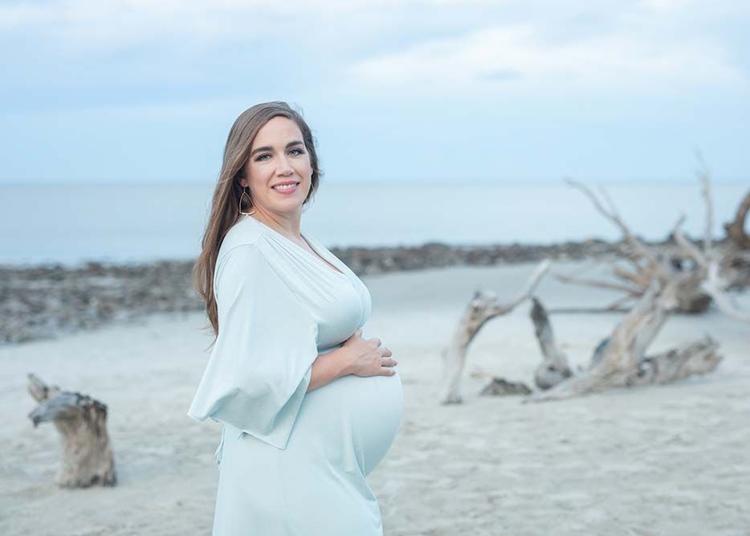 "Don't pay attention to the scale … there are so many 'weight recommendations' floating around for women during pregnancy. And yes, to some extent, you should be mindful of that. But that's something to discuss with your doctor," she says. "Every woman and every pregnancy is different. What is right for one person may not be right for you. You have to do what's best for you and your baby."
That's precisely what she did. She and her partner, Scott Hümmel, enjoyed her pregnancy, focusing on cherishing the time rather than fixating on arbitrary measurements.
And six months ago, their healthy and beautiful daughter arrived. As Stonefield's heart swelled with love, she also doubled down on her dedication to cultivating a positive self image post-partum.
"There's so much pressure to 'bounce back' after you have a baby. And I just think that's really atrocious. Women's bodies are so amazing … we just grew a human being. We continued to support it through labor and breast feeding. It's really hard work to grow that tiny human," she says with a laugh. "I don't care how cute and cuddly they are … it's a really hard job. It's the best job ever, but it's also the hardest."
Of course, motherhood, for all mamas, is incredibly rewarding. And every moment spent with their children is meaningful. But that doesn't mean that they don't need time for themselves — in fact, Stonefield says that is one of the most important things to do to keep one's family healthy.
"There's a lot of talk about 'self-care' these days. I definitely agree with it. Whether it's reading or yoga or going for a walk or just having coffee by yourself, I think it's really important," she says. "I think all mothers, really all women, should do something for themselves every day. Even if it's just for five minutes."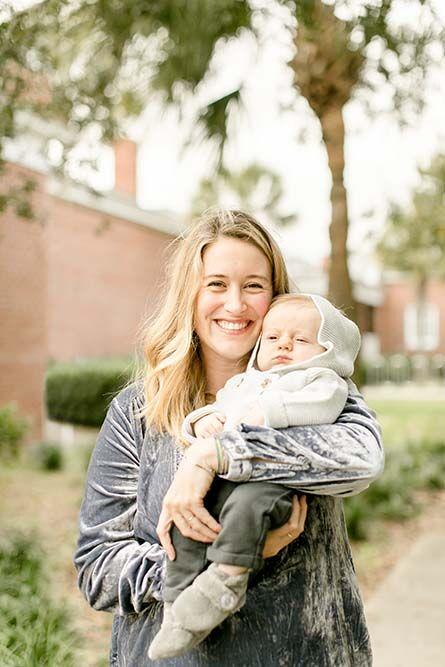 Stacy and Wyatt
Stacy Patrick could not agree more. The local attorney and yoga instructor is mother to Zelda, 2 ½ and Wyatt, who is a little over five months. She knows how important it is to take a moment to breathe, and it was critical during her pregnancy.
Though, she concedes that outside influences didn't always support her inner peace.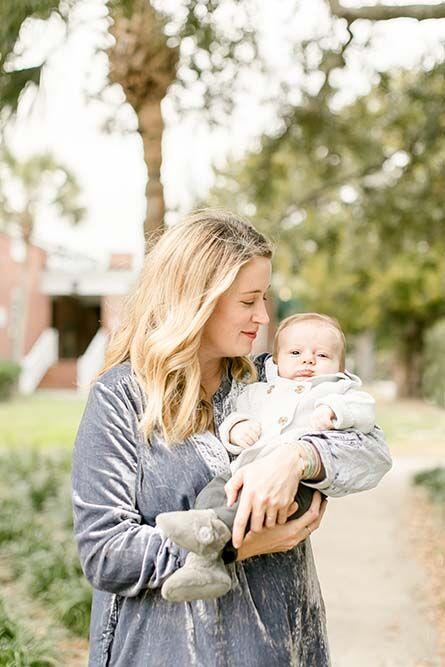 "The only passive messages or pressure I would get during pregnancy was from other women who would say I looked great or comment on how I 'was all baby and no extra weight gain,'" Patrick says.
"Sure, it felt nice to hear these things, but it also made me feel like gaining weight all over or not staying 'thin,' during pregnancy, of all things, was frowned upon amongst society as a whole."
Of course, once she had baby Wyatt that pressure seemed to amplify. Many seemingly well-meaning family members, friends, as well as acquaintances and total strangers, were all too willing to offer their opinions on her progress.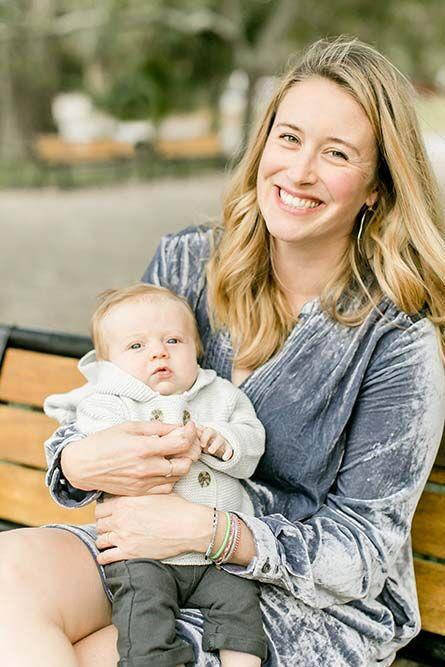 "I had so many people say to me after giving birth 'nine months on, nine months off,' or 'breastfeeding will burn it all off in no time.'" Patrick says.
"It is such a lie, and every woman's body and experience is so different. Whether you're breastfeeding or not, how your body reacts to pregnancy and postpartum hormones, any mental health or physical issues you may deal with, any physical or developmental issues the baby may deal with and consequently you — there are so many factors to the whole experience and your weight should be the last of your worries during such a precious and unique life experience."
Instead, Patrick has chosen to let go of any preconceived notions and embrace the journey. And something her doctor — a mother herself with four sisters — shared really helped to put everything into perspective.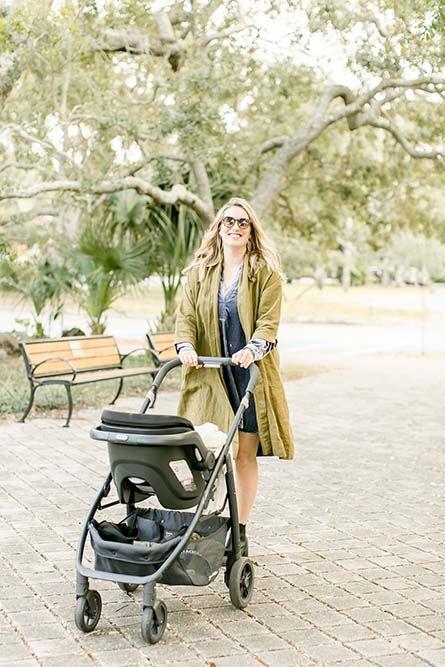 "She said they have a saying in their family that 'you give yourself two years.' Give yourself two years after birth to not worry about it. You will have your whole life to work out, diet, and exercise. You will never get back those precious first years of your baby's life, so just enjoy them," she says.
"Soak them all up. Don't worry about the weight, and just give yourself grace and acceptance those first two years. Then, when the baby turns two get back to the work outs and the diet and you will return to your physical self soon enough. I took that advice to heart and it really allowed me to let go of what I expected, wanted, and subconsciously had put pressure on myself to be — in no small part because of society's expectations."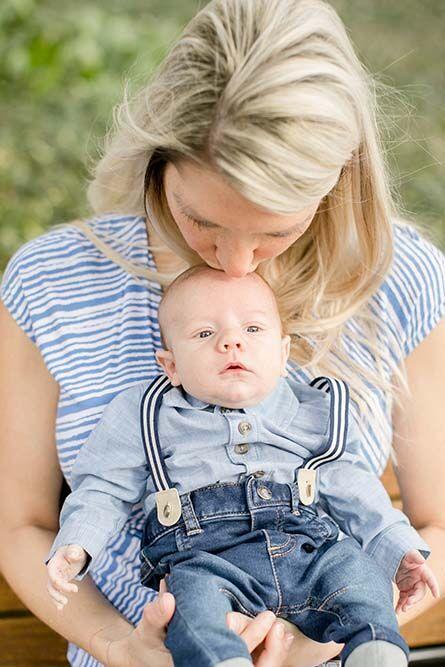 Allie and Leo
Like Stonefield and Patrick, Allie McDonald has long resolved to let expectations go. Also a yoga teacher and mother of three, she welcomed her most recent blessing on November 14. But since it had been 10 years since her last pregnancy, this time was quite different — and in a good way.
"I'm 40 now. I was much more laid back this time around. During my first pregnancy, I worried about every little thing. I didn't exercise and was always swollen. I gained a lot of weight, too. I was hormonal and much more emotional," she recalls.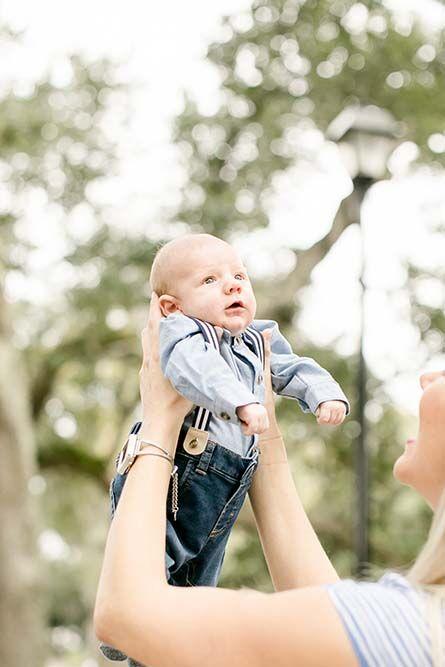 "With my second pregnancy, I did things differently — I eliminated sugar and exercised regularly. I was also chasing a toddler around, but making those few changes contributed to a much healthier pregnancy. I felt much better all around."
This time, she was more active than in her first or second pregnancies.
"It helped that I am a yoga instructor now and taught six days a week until the day I went into labor. I also tried to stay consistent in my own yoga practice and went to classes myself every day that I could. This allowed me to find peace of mind, alleviate worries, and find stillness," she says.
"In this stillness, I really tuned in to how I felt as a pregnant woman and took time to really feel and treasure all of my Leo's movements and kicks. I used this time to connect with my growing baby."
Taking time to drop into stillness also allowed her to focus on what really mattered. And she feels it's important for all women to dig deep and find a way to simply live in the moment.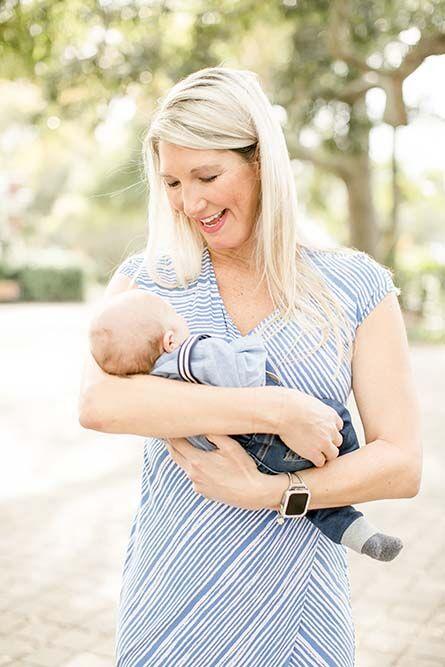 "I personally think pregnancy is beautiful in itself. It's amazing what our bodies are made to do. It's important to slow down and turn your awareness inward, and appreciate our bodies for doing all that they do," she says.