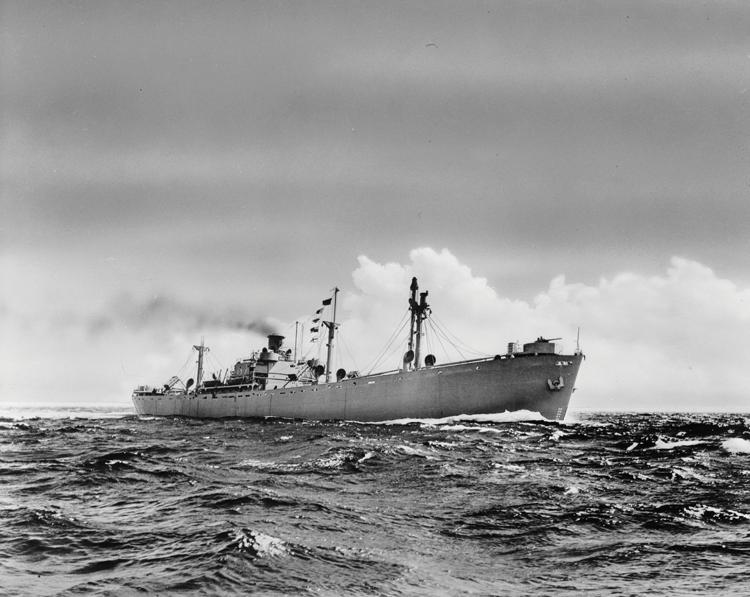 At the beginning of World War II, the Battle of the Atlantic sparked fear throughout coastal communities.
In Georgia, the Golden Isles was little more than a collection of Depression-era towns that contained beach destinations and small fishing industries. There was no coastal defense — no army or navy base to protect residents. There was only a small Coast Guard station on St. Simons Island, which provided horse-mounted beach patrols. Otherwise, coastal residents felt helpless as they watched the growing battle in Europe begin to seep across the Atlantic, turning America's east coast into a graveyard of merchant and marine ships.
Many of these sunken ships had fallen victim to German Unterseeboot, which literally means undersea boat. These submarines were commonly referred to as U-boats. Germany had a well-respected history of submarine building — a history that was so successful and dangerous that the country had been explicitly prohibited by treaty from building U-boats after World War I. However, Germany had quietly continued to grow its submarine fleet. By 1939, Germany had built at least 50 operational submarines for war.
In 1940, Europe was being overrun by German forces. The collapse of France gave Germans unrestricted access to the Atlantic, which presented a new level of risk to the eastern coast of the United States. While the physical toll of the war was reaching new heights in Europe, it was the psychological impact of submarine warfare that spurred coastal residents in America to action.
In anticipation of German U-boats, the Civil Air Patrol — composed of regular civilians who flew small planes and blimps along the coast in an effort to spot submarines — was formed. This was a rag-tag group of vigilantes who were unable to serve in the military due to age or medical reasons, but they set to work with whatever aircraft they could get their hands on. Keeping their eyes aloft as airplane spotters, other coastal civilians volunteered with the Aircraft Warning Service. Even at home, residents began taking simple measures like stockpiling canned food.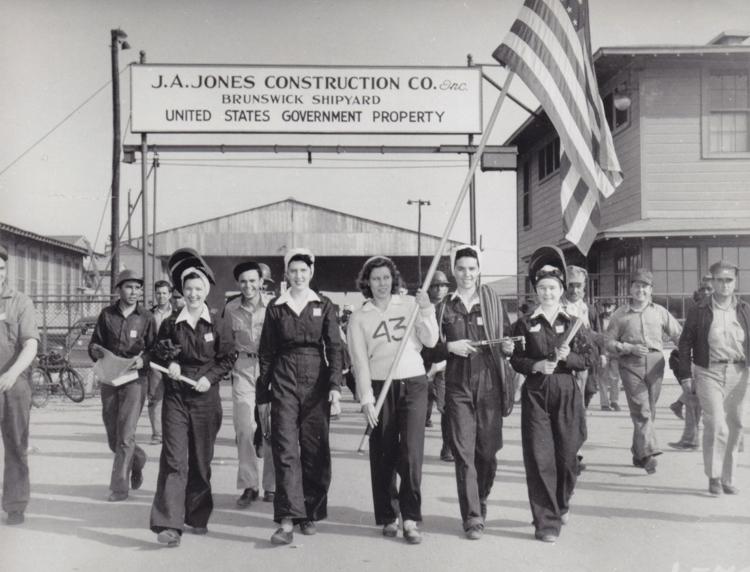 Up to this point, only the British Isles had managed to resist the invaders. However, their continued resistance depended on imports, and without them, Adolf Hitler knew that Britain would soon be powerless. U-boats were sinking Allied ships faster than they could be replaced, paralyzing America's attempts to help European countries. Winston Churchill would later admit that this period was the only time he had contemplated the possibility of Britain's surrender.
When the British government turned to America for support, President Franklin Roosevelt did not let them down. During his State of the Union Address, Roosevelt announced, "Our most useful and immediate role is to act as an arsenal for them, as well as for ourselves. We shall send in ever-increasing numbers: ships, planes, tanks, guns. That is our purpose and our pledge."
As part of this effort, the United States Maritime Commission began a $350-million shipbuilding program, which would later be remembered as the largest naval expansion program in history. Rather than create entirely new ship designs, British builders based their design on a traditional and historic merchant ship. This design was chosen because it was quick to build, easy to operate, and reliable. American builders adopted and modified this design for their own use. When the model was presented to President Roosevelt, he chuckled and called it an "ugly duckling" but added that it should be able get the job done.
The ships were christened the Liberty Fleet. Eighteen shipyards were established along the United States coast, with two of the nation's largest efforts set in Georgia — at Savannah and Brunswick. However, the patriotism and support of Brunswick's shipbuilding effort would come to distinguish it from other shipyards. Some 320,000 men and women from Georgia were serving in the armed forces during World War II, and the establishment of the Brunswick shipyard finally gave the Golden Isles community a way to contribute and support them from home.
Brunswick's J.A. Jones Shipyard was located near present-day Sidney Lanier Bridge. Local historian Buddy Sullivan explains, "If you cross the Sidney Lanier Bridge travelling South towards the Jekyll Island Causeway and look to the immediate right, all of that waterfront was the shipyard.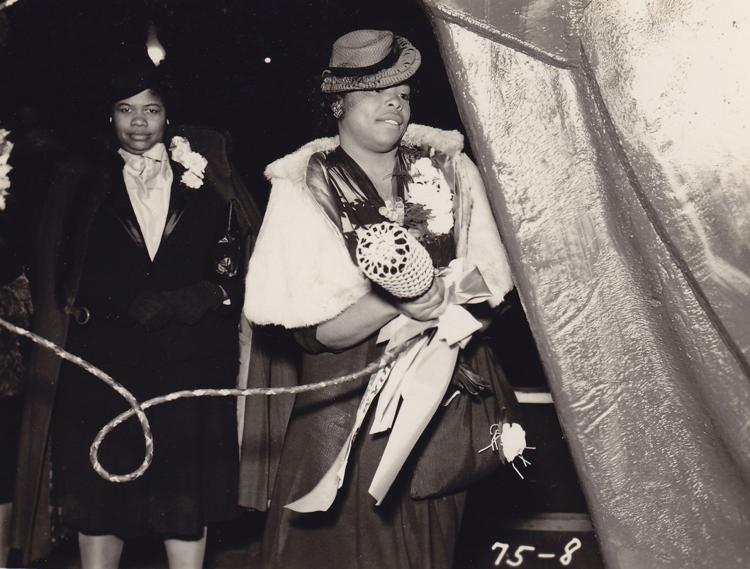 There were six slipways where they could build six Liberty Ships simultaneously. At low tide, you can still see them distinctly."
The shipyard employed 16,000 men and women, which was more than the entire population of Brunswick prior to the war. "These people came from all over southeast Georgia looking for work. They were mostly people who were not eligible for military service: women and the elderly. When Brunswick got the contract for these ships, the population of the city almost doubled overnight," Sullivan says.
Many came from rural areas and had never even seen the ocean. However, they were familiar with hard work and long hours, and they knew how to use their hands. The Liberty Ships that they built measured 441 feet long, weighed just under 5,000 tons, and could carry nearly anything — tanks, planes, guns, and trucks.
The war itself came to the Golden Isles in 1942, when the German submarine U-123 torpedoed and sank two American oil tankers in shallow water only a few miles off St. Simons Island and within sight of land. Brunswick and Glynn County residents sprang into action and rescued a large number of the oil tanker survivors. In the documentary, "The Golden Isles at War," Brunswick resident Jack Lang recalls of the explosions, "My bed shook. My house shook. The whole town of Brunswick shook."
This event made the war more personal for the Golden Isles community. In the two years that followed, the J.A. Jones shipyard hit peak production. By 1944, the shipyard set a national record by delivering seven ships from six slips in just one month. Ralph Blackwell, a foreman, recalled the shipyard discussions, "Our boys battling for their lives over there in Europe won't have a merry Christmas. Why don't we show them our appreciation by working on Christmas Day for nothing?" So, on that Christmas day in 1944, shipyard bosses came out of their offices and worked alongside more than 1,000 employees while the cafeteria served free turkey dinners.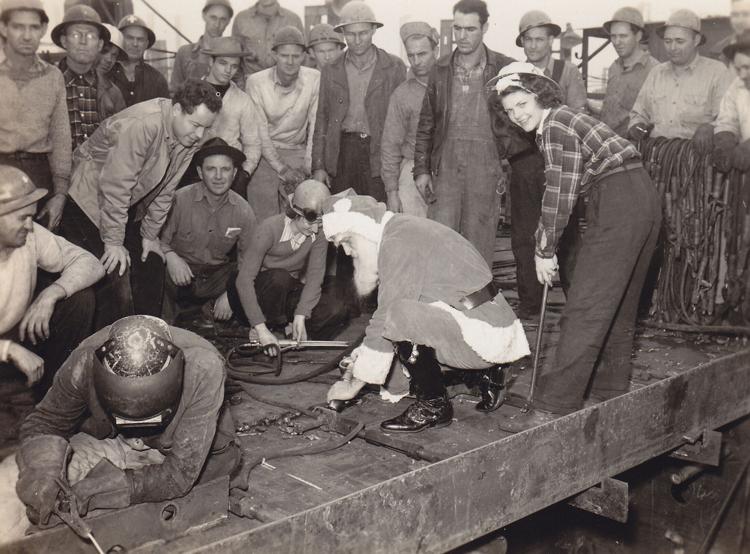 Though federal law required the workers to be paid time-and-a-half, the workers requested separate checks for Christmas Day, which they immediately turned over to the war effort. The final amount totaled more than $16,000, and the J.A. Jones Company matched the workers' donations. "It was something that would never be duplicated," recalled Blackwell. "The people who worked for the Brunswick yard were just the finest."
The Brunswick shipyard produced 99 Liberty ships between 1943 and 1944. In 1944 alone, Brunswick built 53 vessels, beating Jacksonville and Panama City's 51 each, and Savannah's 44. The last ship, named the U.S.S. Coastal Ranger, was launched in March 1945. The war came to an end a few months later.
Aside from the men and women Georgia gave to the armed forces, these ships proved to be one of the greatest contributions Golden Isles residents gave to the war.