The wind tickled the palm fronds in the sun-drenched courtyard. Music hummed as the springtime breeze flowed through the open doors of The Vine on St. Simons Island. Stepping inside, the chic interior perfectly matched the airy outdoor vibe.
A variety of textures, colors, and patterns mixes with the business' go-to greenery to create a scene that's utterly satisfying (and honestly, more than a little enviable). Like their wildly successful landscaping design itself, The Vine's hub is also the definition of chic. And — unsurprisingly — so too are the women at the helm — Kelly Revels and Bryce Vann Brock.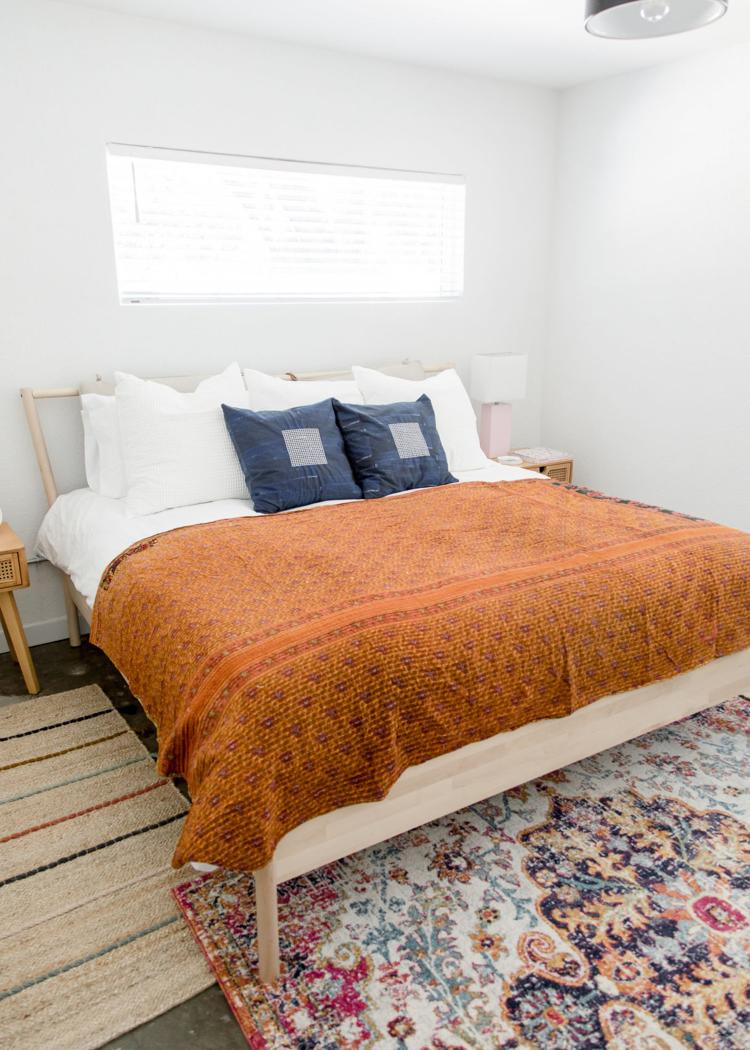 The duo has been at it since 2008, when they joined forces to create a unique landscaping and floral firm. They've been going gangbusters ever since with a steady stream of projects over the last decade. Fresh from a morning meeting, the two entrepreneurs took a moment to catch their breaths. Like the rooms around them, the women exuded color and cool. Sitting down, Revels paired a pastel tie-dye top with jeans and silver metallic high tops. Vann Brock was clad in a bold yellow sweater, trendy denim accentuated with dangling fuchsia earrings. Like everything they do, it just worked — and well.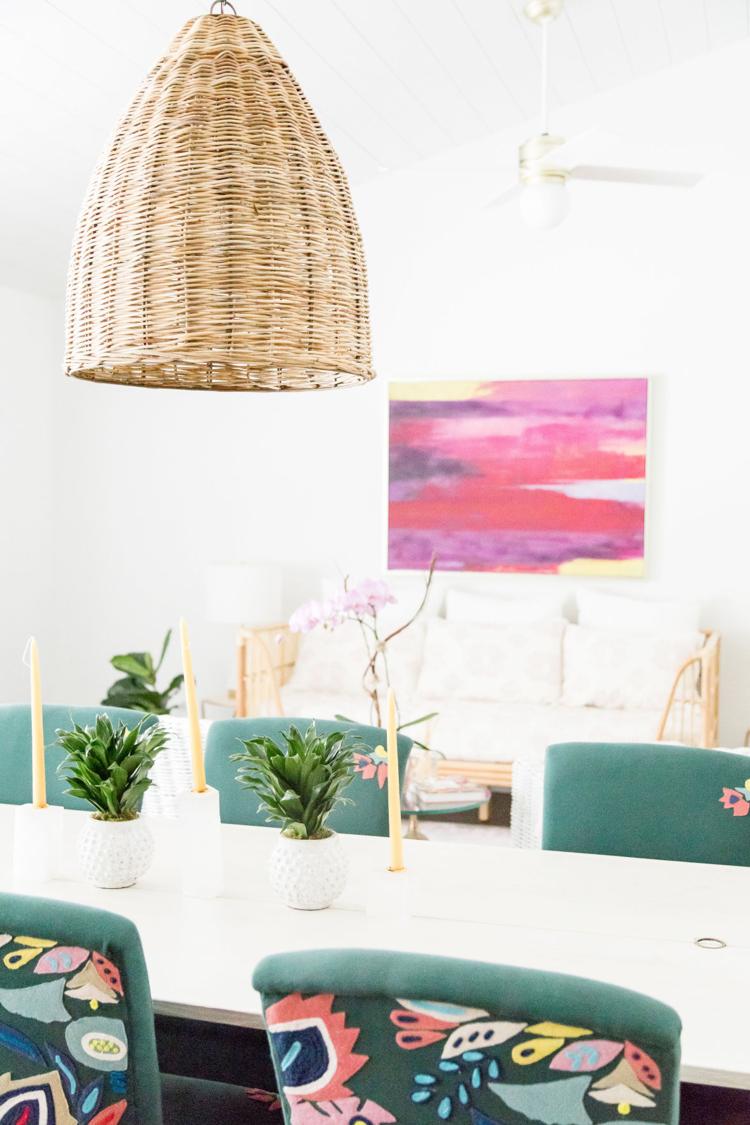 That also goes for the ladies' latest venture — a refurbished bit of real estate known as The Park. Located at 420 Park Ave., the property includes five boutique vacation rentals that also carry their trademark sense of style. Revels says it all started when the two were sipping rosé on a business trip in Austin, Texas.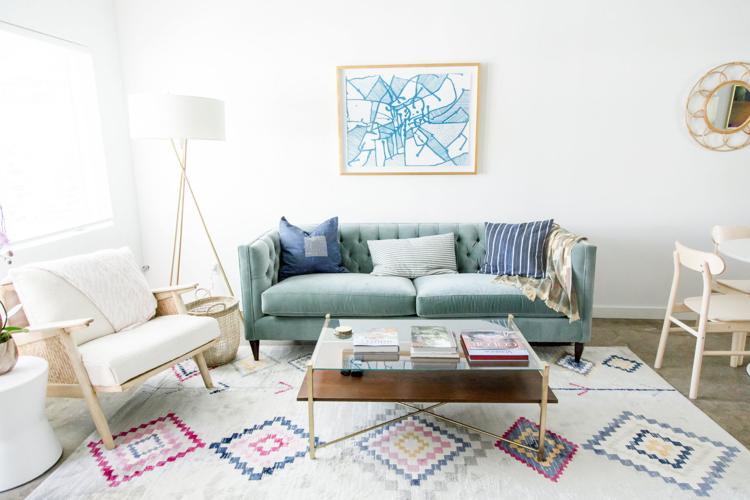 "Bryce and I were in Austin doing a site visit with a client. (Bryce) had stayed in this hotel before and she told me about it ... it's called Hotel San José. It was originally an old motor court, like a Super 8, and it had really fallen into disrepair," Revels says. "A woman named Liz Lambert, who was an attorney, bought it. Eventually, she redesigned it and that really helped to facilitate a cleanup of this whole area in Austin."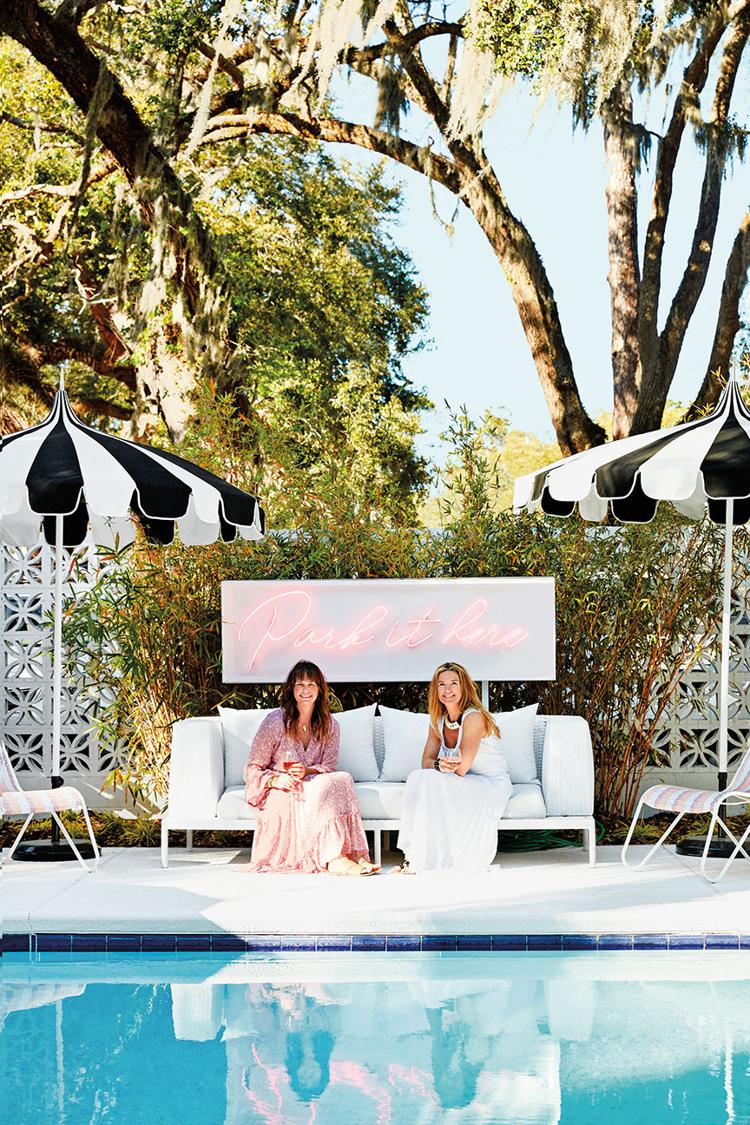 As the two women sat outdoor at the property, enjoying their beverages and the landscaping, they pondered — were any properties back home in need of the same type of treatment? Turns out, there were.
"So we're there, sipping our wine and we thought about these old efficiencies, basically behind Frosty's facing the ballpark," Vann Brock says. "There were three duplexes, which were subdivided to nine units."
"Our kids play at that park, and we remembered there was a 'for sale' sign there. So, powered by liquid courage, we decided to go ahead and do it," Revels adds with a grin.
But even with their talent, the conversion process was a tall task. The two completely gutted the property, rebuilding the 1950s structure nearly from the ground-up.
"I think a lot of people would have walked into those buildings and said, 'We have to tear it all down.' But we took it down to the box that it was ... The only thing that is original is the slab and window locations," Vann Brock says.
"It was important to us that we didn't change the existing footprint," Revels notes.
Once the dust settled, there were five rental properties, centered around a refurbished yet retro-inspired pool. To carry that on into each bungalow, the two engaged their creative Vine team and crafted inspiration boards which were later used to outfit the unique spaces. The results were units with decor themes that range from boho to rock and roll; Scandinavian to Western.
"We asked our team to come up with their idea of the perfect vacation place. So it became like our alter-ego — the place where we could do anything we wanted, where you have everything you need and everything you don't need. Like in one of the units, we have pink countertops. It's something you really want, but would you do that in your own home? Probably not, but it's so much fun," Vann Brock says.
"We wanted to create a space that really embraced the way we live and our lifestyles. We wanted it to be very clean, colorful, fun, and happy. We wanted it to really take you away," Revels says.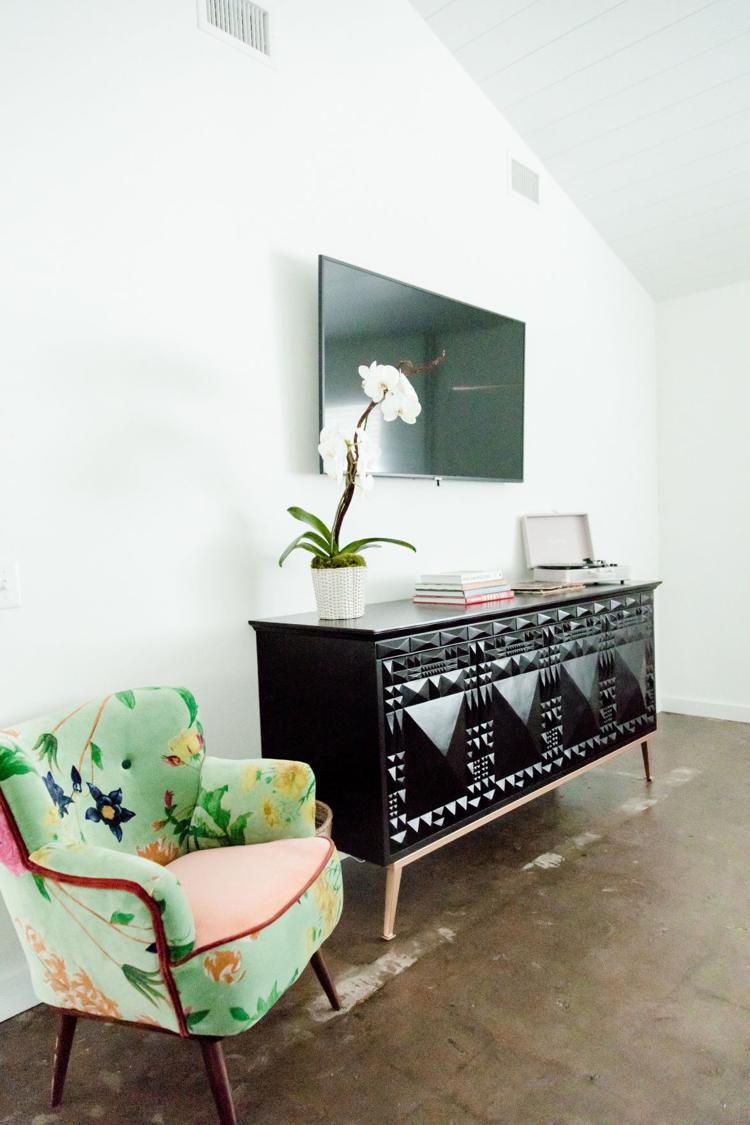 The results are truly stunning — vibrant and vivid color with hints of the underlying decor themes. And, true to their roots, each is named after a particular plant — Wisteria, Fig, Ivy, Jasmine, and Mandevilla.
To create the individualized style, they pulled from longtime standards like Crate and Barrel, C2 (Crate and Barrel 2), and Pottery Barn. But they also sought out vintage pieces and thrift store finds to add to the mix.
"That really keeps it from being too matchy, or like you just went and bought a room," Revels says. "We can pretty much tell you where to get everything (in the suites), with the exception of the things we got in vintage stores."
More than anything their experiences — in design and in life — have taught them that it's OK to take a leap of faith and try something new.
"When we started The Vine in 2008, we had our fair amount of challenges and failures," Vann Brock notes.
" ... The economy was one," Revels joins with a grimace.
"Right, but we learned very early how to pivot, so I think that now every project that we start, having that knowledge allows you to take chances," Vann Brock says.