This particular stretch of Georgia Highway 341 was all but deserted on a Tuesday afternoon. The sun hovers low in the sky, casting shadows along rambling grasses.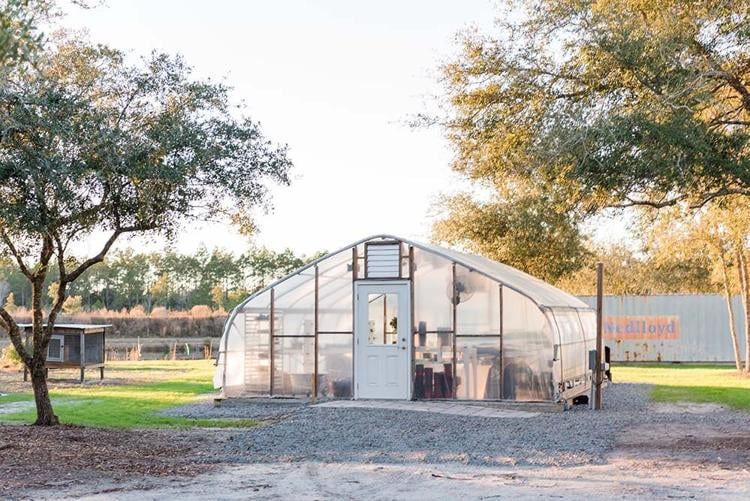 Just off the main road, a fence is hidden by a thick line of trees. On the other side of the secured gate, a winding dirt road leads to a blanket of lush green farmland — 1,600 acres in total. This is 5 Oaks Farm.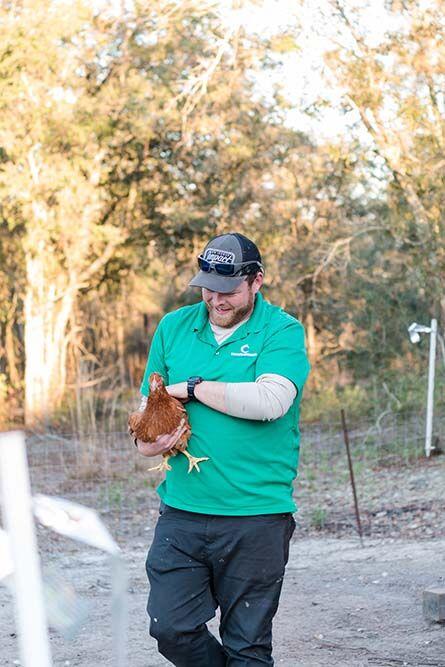 The sustainable agricultural and wildlife operation is the brainchild of St. Louis Cardinal's All-Star pitcher and Brunswick native Adam Wainwright. It might seem unlikely that the World Series champion would spend his off time with his hands in the dirt, but he says there are few things he's found as rewarding.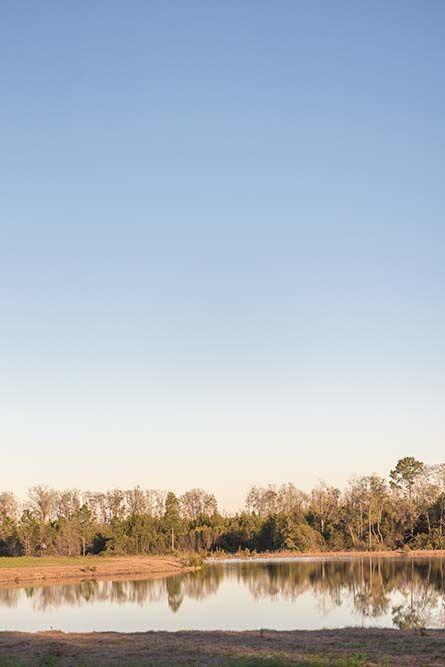 "I fell in love with growing things in 2011 when I tore a ligament in my arm and had to sit out a season. I was just sitting on my tail with my arm in a sling. I couldn't help the team and my kids were in school," Wainwright recalls.
"I went to Home Depot one day and I was getting a whole cart full of carpentry things. Of course, I didn't know how I was going to make that work with one arm ... but I was on the way out and I noticed a display of pots and seeds."
Despite his sling situation, Wainwright decided that it might be fun to try some casual planting. It turned out to be the beginning of an entirely new passion.
He started a small garden with his family in St. Louis. It became a beloved activity, and the Wainwrights decided to keep it going. They added a garden at their St. Simons Island home as well, and before long, Wainwright was studying up on complex farming concepts like amending soil differentials.
"I was reading all kinds of books and was just soaking everything up. It was new and really exciting. I hadn't known anything about it. When you think about farming, you just picture a guy on a tractor sticking holes in the ground," he says with a laugh. "But there's obviously so much more that goes into it. It is just fascinating."
It became Wainwright's hobby in his small window of free time away from baseball. After all, the season stretches 26 weeks with 162 games plus spring training.
"I really don't have much time away from it, but it's become a great outlet to separate baseball from the rest of my life," he says.
Wainwright's family, including his wife, Jenny, and their five children, were also excited to learn. Over time, their interest grew, which is how 5 Oaks Farm was born.
Development began a few years ago with the initial groundbreaking taking place in late 2016. The Wainwrights tapped a team of seasoned farming professionals to help cultivate a thriving, eco-friendly model. That includes Heath Smith, production manager; Kimbra Benson, lead hydroponic grower; and Amber Tankersley, marketing and sales.
William "Tank" Tankersley rounds out the team as the farm's manager.
"One of the principles behind 5 Oaks Farm is to minimize waste. Any waste that is produced is repurposed and applied to benefit the soil, plants, wildlife, and livestock," Tankersley says.
The vision is a grand one and there are many moving parts. For starters, there's a sprouting pecan orchard. More than 2,200 fledgling trees can be seen dotting the landscape, near multiple man-made fishing lakes.
"(The lakes) were dug so we could have fill dirt for the orchard," Tankersley explains.
The idea of reusing and recycling material is a steady theme throughout 5 Oaks Farms. Driving through the property, it becomes a thread one runs across time and time again. And it certainly extends to the planting itself.
5 Oaks features multiple raised beds and traditional row planting for different types of produce.
"The garden is irrigated by using a fertigation and drip method. Locally harvested wood chips are used as ground cover on the beds which aid in weed prevention, moisture retention, and soil conditioning," Tankersley says.
"We've grown tomatoes, eight different types of peppers — sweet and spicy. Then, we have a variety of squash, beans, peas, some melons, and some cucumbers."
These fresh, sustainably sourced vegetables move from the farm to tables at six local restaurants, as well as those of retail customers. But, and perhaps most importantly, they also stock the shelves at Sparrow's Nest Food Bank, a Christian-based nonprofit in Brunswick.
"We soon hope to be a CSA (Community Supported Agriculture) program, which will allow us to really reach out and partner with more local organizations to address malnutrition and food insecurities in our community," Tankersley says.
For Wainwright, this is at the heart of the entire project. And it's not a concept that's new for him. In fact, he was the recipient of the 2020 Roberto Clemente Award for his charitable work with the Big League Impact, as well as his contributions in helping build Haiti's Ferrier Village Secondary School. He and his wife have also joined multiple organizations that focus on promoting clean water initiatives.
"That all really goes hand-in-hand with what we're trying to do at the farm. It's not just for fun so that Adam can go throw some seeds in the ground ... it's really about who we can feed and how we can make an impact in the community," Wainwright says.
To realize this, the gardens must thrive, and 5 Oaks has enlisted the help of a number of innovative farming techniques to assist in that. But it has also embraced simplicity. Case in point, they've sought the help of the invaluable honey bee.
"The farm has over 120 bee hives situated throughout the property. The bees assist with the pollination of our outdoor garden and produce delicious local honey for customers," Tankersley says.
But the bees aren't the only creatures that call the farm home. There's also roughly 200 Hy-Line Brown hens who live there. The birds roam the orchard and naturally fertilize the trees as they move along.
"This provides multiple benefits, both for the birds and the pecan trees. We free range with all of our chickens, which includes moving them through parts of the pecan orchard every week. This allows them to naturally control insects and enhance the orchard's soil nutrients by fertilizing through their manure," he says. "In the evening, they roost in a solar powered mobile coop that is moved weekly throughout the orchard."
While the modernized coop is certainly innovative, it's not the only area where the farm is incorporating new technology. The team also utilizes hydroponics.
"5 Oaks has a specially designed greenhouse and a climate-controlled indoor growing facility, where the primary focus is a variety of lettuces and micro-greens," Tankersley says.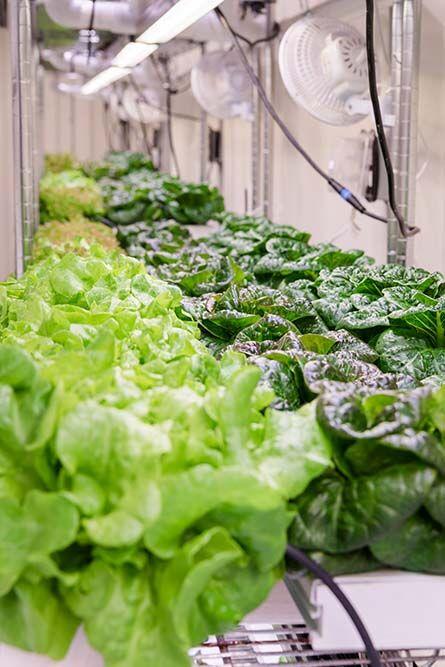 Bibb, leaf, and romaine are the biggies. Inside the facility, the plants thrive on vitamin water solutions. The nutrient byproduct produced by the facility is then repurposed as a foliar feeding, Tankersley explains.
"This solution is sprayed on the cover crops planted on the wildlife and agriculture portions of the farm. By having healthy cover crops, we promote healthy soil," he says.
That idea of linking each portion of the property together is key. Tankersley says that was something that the team will continue to focus on as they expand operations.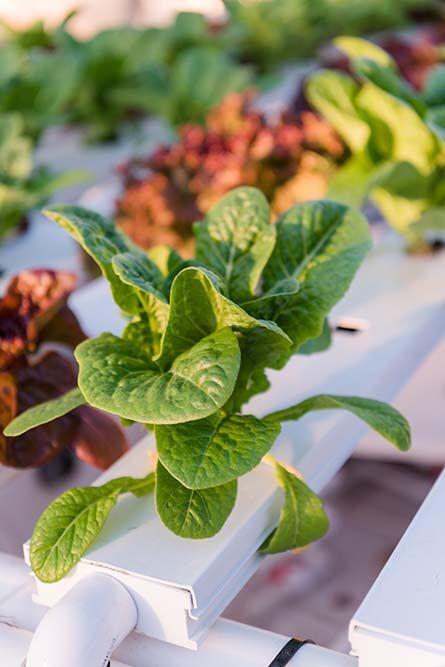 "That sustainability element is what it's all about. You have the cover crops that are planted for soil conditioning and to provide foraging areas for livestock and native wildlife. We capture rain water through drainage to feed our lakes, to water chickens, and to water the pecan orchard. Decomposing plants are used in compost," Tankersley says.
There's plenty more to come. In addition farm itself, there are other amenities planned, including archery and skeet shooting ranges, as well as land allocated for hunting and fishing.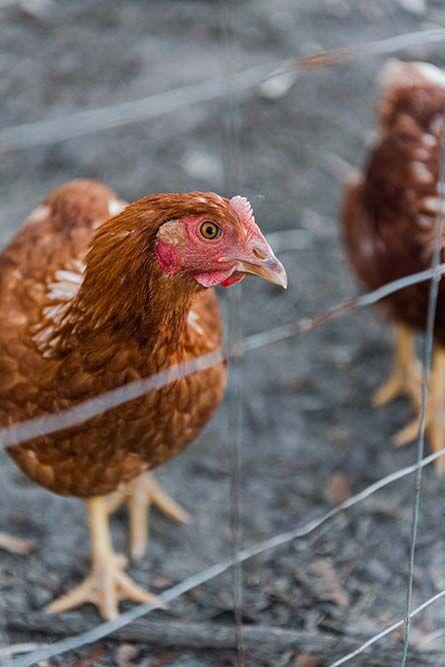 For the Wainwright family, that's the other key piece of the equation. Beyond sharing the fruit of the land, he also hopes to be able to use the location as a means of engaging the youth and sharing the land.
"We've thought about Boy Scout Troops, having them out to work on their merit badges. And we've thought about church groups ... maybe they could have retreats here. There are a lot of ideas," Tankersley says
"We really just hope that these groups will able to come out and enjoy the property. We're waiting for the right opportunity," Wainwright adds.
But he has no doubt that will come soon. As with all things in his life, Wainwright has turned the direction of 5 Oaks Farms over to a power greater than himself.
"All of it comes from the Lord and I believe He gave me the opportunity to be able to give to others. We just want to try to make the community a better place," he says.