Kristie Cameron bursts through the kitchen door carrying a plate of piping hot chicken wings. She places them on a table blanketed with other platters brimming with some of her most popular dishes.
"This is the kind of food you hurt yourself on," her assistant, Simone Hughes, observes with a hearty laugh as she helps situate the items.
That certainly looks to be the case — a heaping helping of homemade chicken salad sits atop a bed of fresh lettuce next to a fried turkey wings adjacent to a creamy, bubbling bowl of mac and cheese. A seafood bowl topped with shrimp and veggies borders small plates featuring red velvet and key lime cake slices.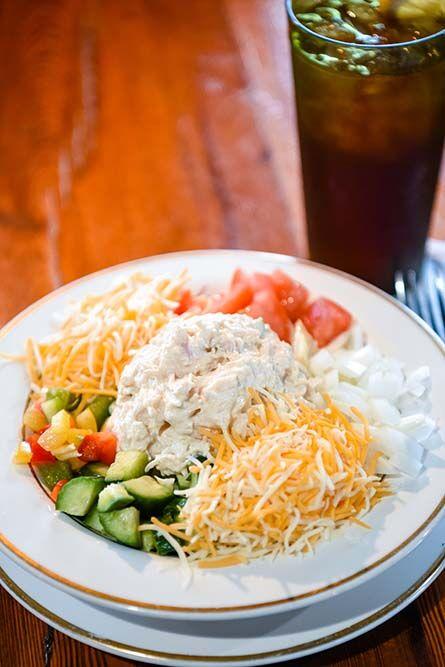 It's not for the faint of heart — or stomach. But for those who, like Cameron, grew up in the deep South, this spread could be just a regular Sunday dinner, served up after a lengthy spell sitting in a wooden pew, gettin' right with the Lord.
"That's why they call it 'soul food.' It's good for your soul," Cameron, better known as Lady K, offers. "After you eat this, all you're good for is a pillow and a blanket."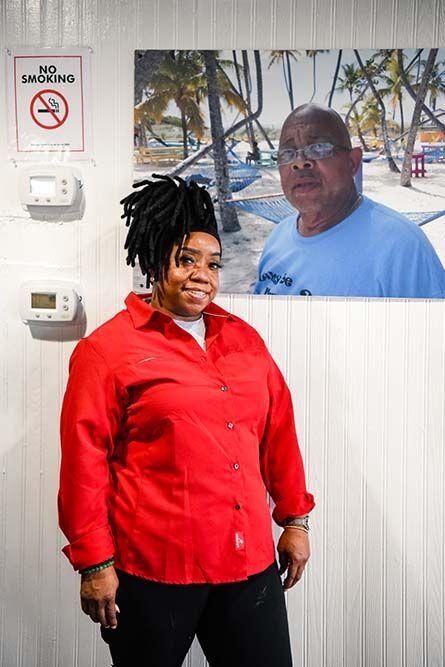 She would certainly know. After all, the driving forces behind this Brunswick native's life have been faith, food, and family.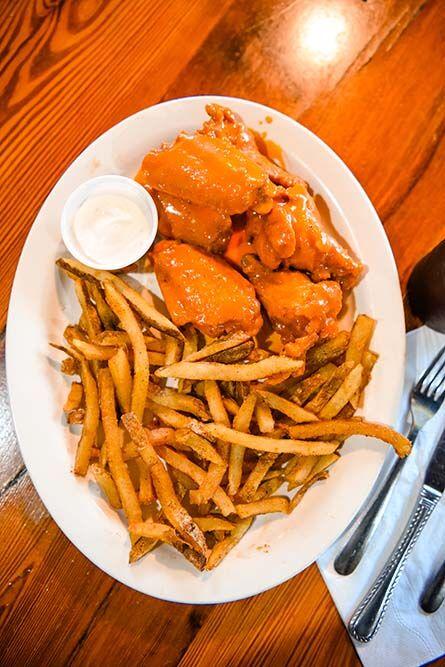 "I was born and raised right here in Brunswick … I was born Sept. 20th, 1971. My parents always cooked for our church, so I grew up in the kitchen, helping my mom and my dad," she says.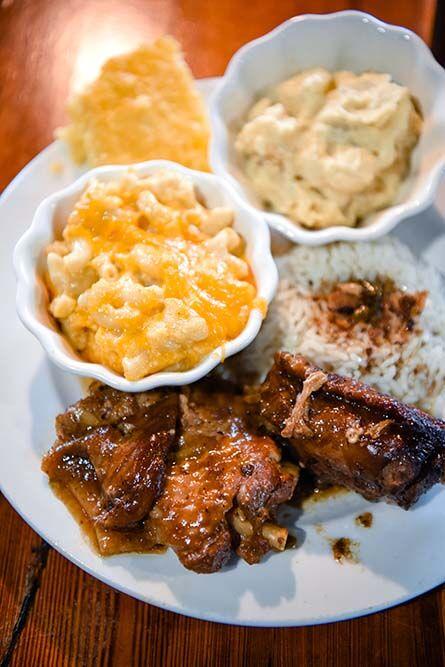 As a child, Cameron attended Holy Band of Inspiration Church, where she developed a deep and abiding faith that she calls on daily … not only in prayer but also in the kitchen. And pouring love into each of her homemade meals comes as easily as bowing her head.
"I think that's a big part of Southern cooking. My mom always said, 'if you cook with love … people will taste it,'" she says.
That's perhaps her biggest secret. But building her own restaurant business has also taken as much hard work as hope and heart.
Cameron got her start in the industry when she opened a restaurant with her sisters.
"It was called Four Sisters and it was out on Highway 17 before they widened the road," she recalls.
After that, she struck out on her own, opening Lady K's Kitchen on L Street in Brunswick. It was something that started in her own home with her late ex-husband, Tyron Aranha.
"We started it together. He was from the Bahamas … he recently passed," she says, gesturing to a large photo of Aranha hanging on the restaurant's wall. "We enjoyed cooking together. He was my ex-husband, but we remained the best of friends."
Cameron and Aranha eventually moved to a powder blue building, which became the beloved Lady K's Kitchen.
While the L Street location bordered areas notorious for criminal activity, it also put Cameron in touch with some of those who were in the greatest need — children. Many of them lived in the housing projects nearby and their families often struggled to make ends meet.
When the coronavirus pandemic hit in the spring of 2020, it brought sweeping school closures, which also meant that many of these little ones wouldn't be getting the meals they depended on.
"My sister was the manager of Burroughs-Molette's (cafeteria) and she was retiring. She said, 'when they shut down the schools, some of these kids aren't going to have access to food.' In the area I was in, I knew the majority of them," she says. "I was like, 'no, I can't let these babies go hungry.' So I prayed."
The response she received was to do what she does best — cook. She shared a post on Facebook, letting her followers know that she was going to start making meals for children in need. It didn't take long before a little divine intervention manifested.
"The first day I posted it, someone bought all the food for me to feed the children for lunch. So every day, we fed them … Tuesday to Saturday, but then I realized that a lot of them didn't have transportation because they were living with their grandparents who couldn't drive … so I decided to start delivering breakfast and lunch," she says. "We delivered to the north and south end."
The community continued to support her cause with folks stepping up to help by covering the cost of food.
"I tear up just thinking about it because it was amazing. I would be buying groceries and someone would come up and say, 'oh let me buy those for you so you can cook for the kids,'" she says.
Lady K's Kitchen fed almost 700 kids a day, keeping the tiny tummies full until the situation improved.
"I've done it with the help of the community and churches who helped … the love that people have for the community is overwhelming. They really helped us ensure no child went unfed," she says.
While Lady K's Kitchen officially relocated in June, giving back is something she carried to her new location, 4441 Altama Avenue, Brunswick. She stepped up to help since the schools closed again at the end of August this year.
Charity and giving are lessons rooted in her faith. Cameron keeps those at the forefront every day.
"I attend Greater Works Than These Ministries and our pastor always teaches about giving back … of course, we can never 'out give' God," she says with a chuckle.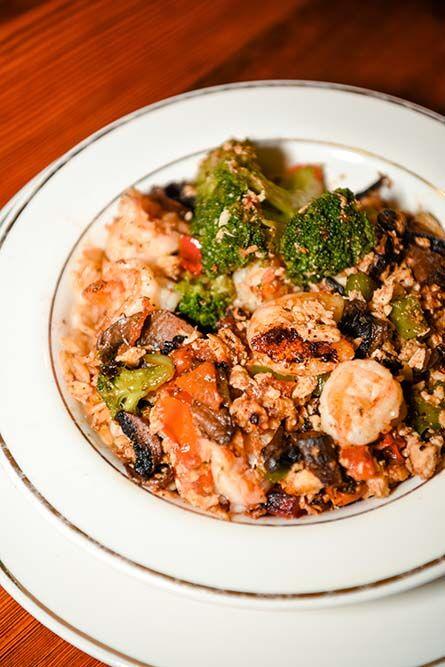 Since the Lady K team moved into its new home, they have been inundated with both familiar faces and new diners, all of whom share a hankerin' for home cooking. While the move certainly hasn't been easy, Cameron has leaned heavily, as always, on her faith.
"Just about everything that could go wrong with the move did," she says with a laugh. "But we've made it work … because of God. Everything has come through the grace of God. Lady K's was built on zero dollars and zero cents. It's been nothing but the grace of God and his favor."