Iman Ali's feet gently crunched across the pebbles of pink Himalayan sea salt blanketing the floor. In the glow of Brunswick's Salt AER's halotherapy (i.e. salt) room, Ali settled into her seat. It's a room she's come to know quite well since the multi-discipline mindfulness teacher relocated to St. Simons Island.
It was a serendipitous move, one that flowed effortlessly. And that ease of transition is a characteristic that's defined Ali's life, helping to guide every step she takes. Faithfully trusting the universe to carry her, Ali has moved from a career in broadcast journalism, delivering the news on television to aiding fundraising efforts of an up-and-coming Illinois Senator named Barack Obama in the early 2000s.
Providence took her to prominent roles in music mogul Russell Simmons' charity work, which rippled out to include hip-hop giants like Snoop Dog, T.I., and Kayne West. It also propelled her current role as a meditation teacher, Reiki master, and Urban Zen representative.
"One thing I know for sure — in the words of my 'big sister,' Oprah Winfrey — 'every single good decision I've made in business and life has come from listening to the voice within.' I live almost completely intuitively," Ali says.
"When I need to know something, what direction to go in, what to wear, who to connect with, where to live, I get still, ask the question, close my eyes, and go into silence. It is in the silence that my answers come. That really is the key to a magical life. It's just that simple, and simple is the new profound."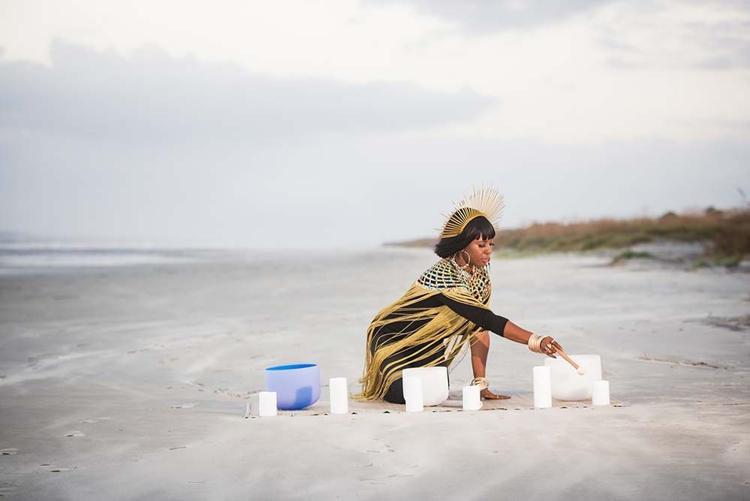 Careers, Celebrities, and Change
When the Chicago native was a teenager, she found herself seeking a way to emotionally recover after her father's death in 1995. Ali was left deeply depressed and in desperate need of healing. After a brief hospitalization and a number of prescriptions, Ali was began to develop her own method for overcoming her pain.
"I didn't know what I was doing but I would use this recording of a Native American drum circle and I would open the window and lie down. I would close my eyes and just let the sun shine on me," she says.
The vibrations and vitamin D proved beneficial. It also tapped into an innate need to incorporate both sound and silence into her daily life.
When Ali attended Columbia College in Chicago, she gravitated toward electives that fed her interest in healing practices.
"I was able to choose any elective I wanted and I remember looking down and seeing the word, 'yoga.' This was 1995, so no one really knew what that was. I remember I couldn't even pronounce it," she says with a laugh. "But something inside me told me that I needed to take that class."
It unlocked many doors for Ali. Not only did she begin to learn about the ancient Indian practice, she also began to explore meditation, which would become a permanent fixture in her life.
"I learned meditation from my Japanese teacher who taught me mediation for healing. I learned how to do visualization and manifestation meditations. I also went to the Deepak Chopra Center for meditation in New York and meditated there," she says. "I've been meditating daily since 1995."
Her spiritual and wellness journey continued to develop as she moved through her courses. It was also something that benefited her greatly as she started a career as a television reporter.
"Looking back on that, it was really traumatic and stressful. We were sharing all of these terrible stories about murders and fires ... all of those types of things," she recalls.
Gradually, she transitioned out of journalism and into charitable fundraising. That's how she first began working with future president Barack Obama's early campaign efforts, later it helped her link to Russell Simmons where she'd serve as a partner in fundraising for his nonprofits.
"The way I met Russell was really through meditation. I knew that he was a spiritual person and so I started doing a manifestation meditation every day," she says with a grin.
After many meditations, Ali was — unsurprisingly — introduced to Simmons while in New York City. The two bonded over their shared sense of spirituality.
"He gave me two books 'The Power of Now' by Eckart Tolle and Pantanjali's 'Yoga Sutras,'" she says.
"He also invited me to do yoga with him in New York, which was my first time outside of college and in an actual studio."
Through her association with Simmons, she was able to meet other stars and help them start fundraising organizations as well.
"Russell had really great charitable fundraising infrastructures in place already, so it was easy to come on board. Some of the other celebrities I worked with ... not so much," she says with a laugh.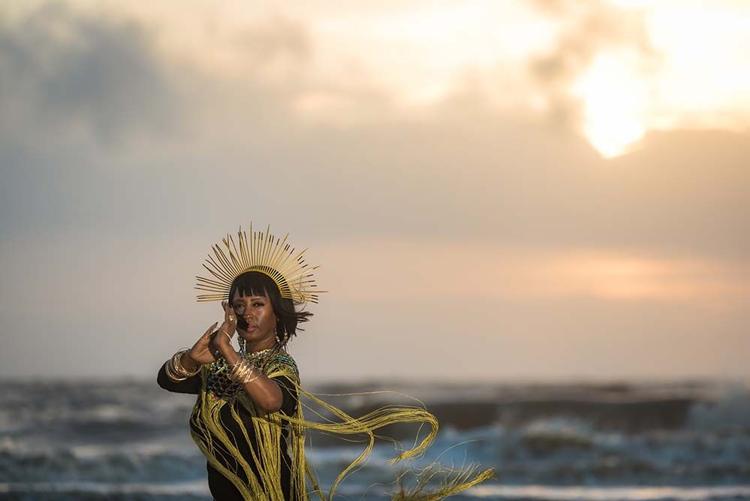 Moving into Mindfulness
Ali's next few decades were defined by seamlessly finding educational opportunities and partnerships. Through her connection with Simmons, Ali became involved with the David Lynch Foundation. There, she was formally trained in transcendental meditation. The foundation brought the practice into schools to aid troubled youths. Her experiences continued to add layers to her work.
For instance, Ali worked with massage facilities and chiropractors to future her understanding of the physical body, which sparked an interest in integrated medicine. She obtained an internship at Northwestern University where she was trained at the prestigious Osher Center. In addition to continuing to study meditation, she also learned Reiki, a Japanese form of energetic healing. Ali later became a master in the technique.
Eventually, she combined all of these modalities into a holistic approach to wellness.
"It was amazing to have that opportunity and it was such a validation that places like the Osher Center, Vanderbilt, and Harvard were all studying these things," she says. "These are things that I've been interested in since 1995 and here are all of these elite educational facilities also exploring it. It was truly amazing."
Even so, Ali was always looking to learn more. In another seemingly divine bit of luck, she was able to connect with designer Donna Karan's organization Urban Zen in New York, where she further learned about the value of combining techniques to offer treatments and healing for various issues. Ali became certified in the intensive program, which included working in hospitals for clinical training.
"Urban Zen was something Donna Karan set up with (yoga teacher) Rodney Yee after her husband died of cancer. He was receiving many of these treatments and he asked that she find a way to offer these options to more people ... it combines yoga, Reiki, essential oils, and meditation to bring the body back into a state of homeostasis, which is what yoga is truly about," she says.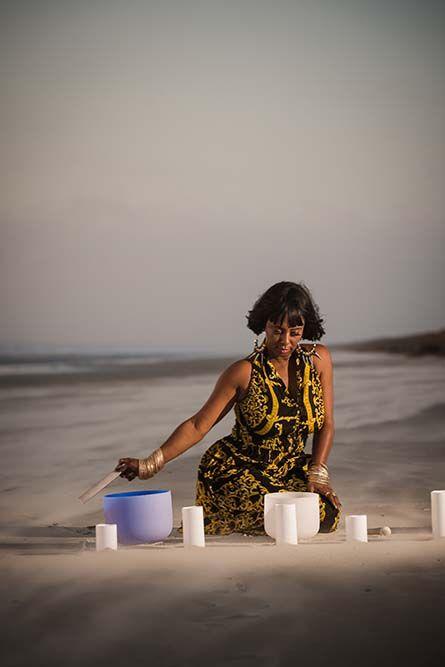 Passing into Presence
Today, Ali has brought her wealth knowledge to her new home on St. Simons. She has crafted her own company, using her name as an acronym for her business and approach to healing — IMAN — Integrative Medicine And Nutrition.
"It just seemed to make sense," she says with a laugh, shrugging at yet another fortuitous event in her life.
Since settling on St. Simons, Ali has developed connections with the Mayo Clinic in Jacksonville, hoping to bring Urban Zen to their facility once the pandemic protocol has been lifted. She also joined Elisabeth Ruff, owner of Salt AER in Brunswick, in offering the community new and innovative ways to promote mindfulness practices like meditation.
"I do Reiki, meditation classes, and sound bath workshops with crystal bowls," she says. "I also am a representative for the Sonadome Meditation Pod which we now have here at Salt AER. I have done some Urban Zen workshops at The Club on St. Simons as well."
Going forward, Ali feels that these modalities — often identified as "new age" but rooted in ancient wisdom — will provide a way to move forward into a new year after a particularly difficult 2020.
"I think the most important thing to do is meditation. If you could just come and learn how to sit with silence … meditation, 20 minutes a day, takes the brain waves from beta to alpha. The alpha brain wave is a state of calm ... it calms the central nervous system. It lowers blood pressure and helps with hypertension, PTSD, anxiety or depression, which are all things people are going through," she says.
"Mindfulness is all about being aware. Most of the time, 90 percent of the time, the thoughts we have one day are the same as the thoughts we've had the day before. We create our reality with our thoughts and feelings. What's showing up is showing up because that's where we are and if we want something else to show up — we have to find a way to interrupt the loop."