Quench your thirst this summer with four cocktails inspired by fresh flavors from the garden.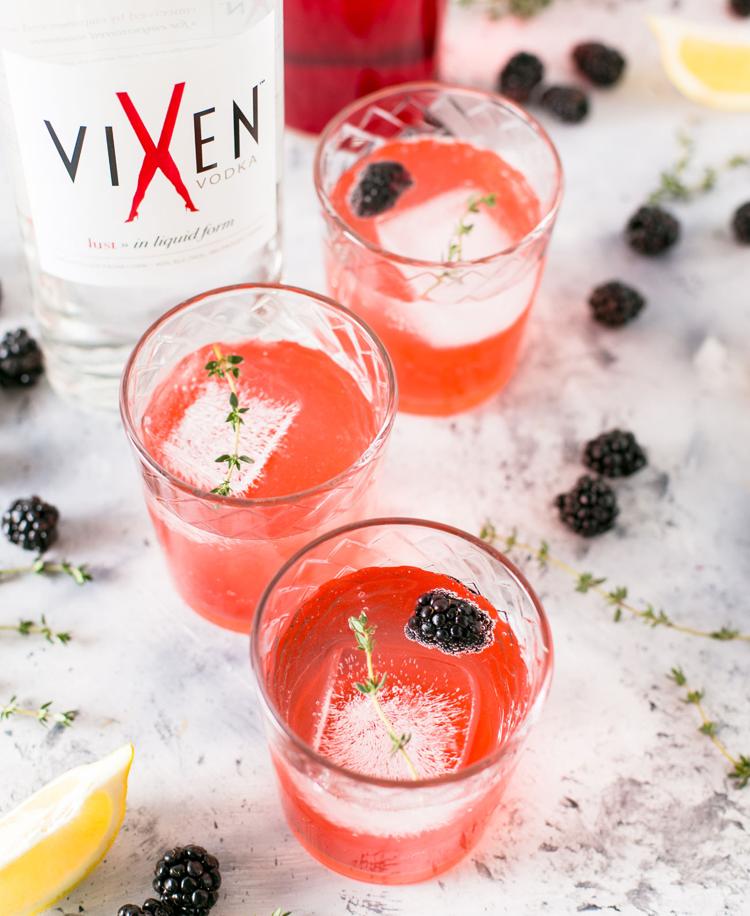 Blackberry Lemon Thyme Shrub Cocktail
Blackberries, for garnish
To make the shrub: Combine sugar and vinegar in a small saucepan. Heat over medium heat and stir until sugar dissolves. Add berries, lemon zest, and fresh thyme sprigs and let mixture simmer for 15 minutes. Remove from heat and cool to room temperature. Take out the thyme sprigs and pour the rest of the shrub into a clean jar with a lid. Refrigerate for 24 hours or longer, up to a week. Strain the shrub with a fine mesh strainer. Shrubs will mellow in flavor over time.
To make one cocktail: Combine shrub and vodka in a rocks glass with ice. Stir well. Top with club soda. Garnish with fresh thyme sprigs and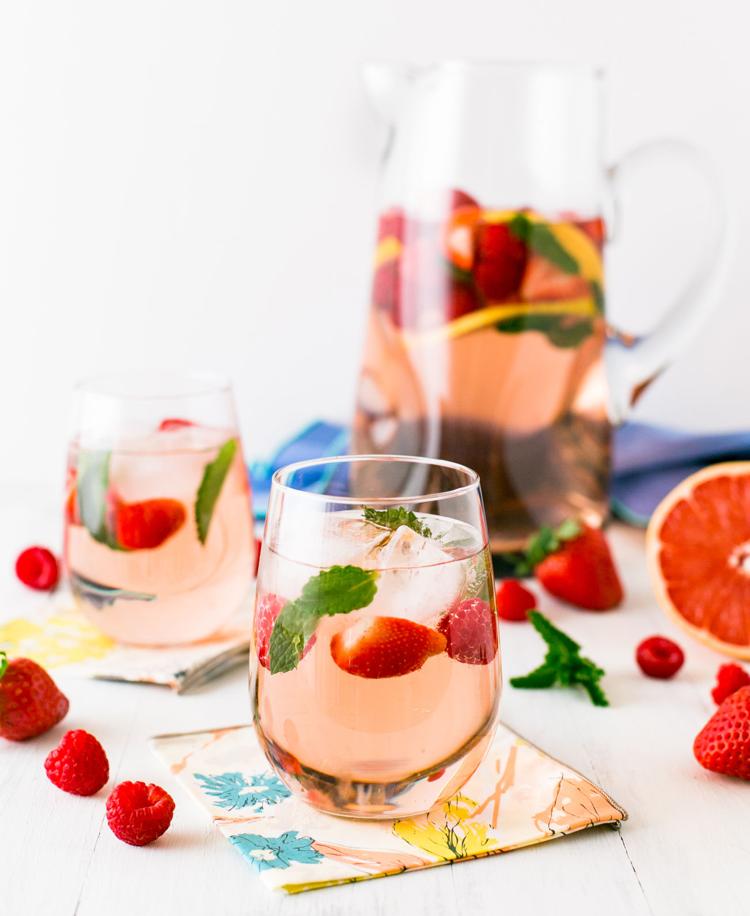 2 750 ml. bottle dry rosé wine, chilled
1 750 ml. bottle Lillet Blanc, chilled
48 oz. lime-flavored sparkling water or
2 cups strawberries, sliced
Combine fruit and mint in a large pitcher. Pour in rosé and Lillet Blanc. Stir well.
Refrigerate mixture for at least one hour. Right before serving, add in sparkling
water. Stir again. Serve over ice.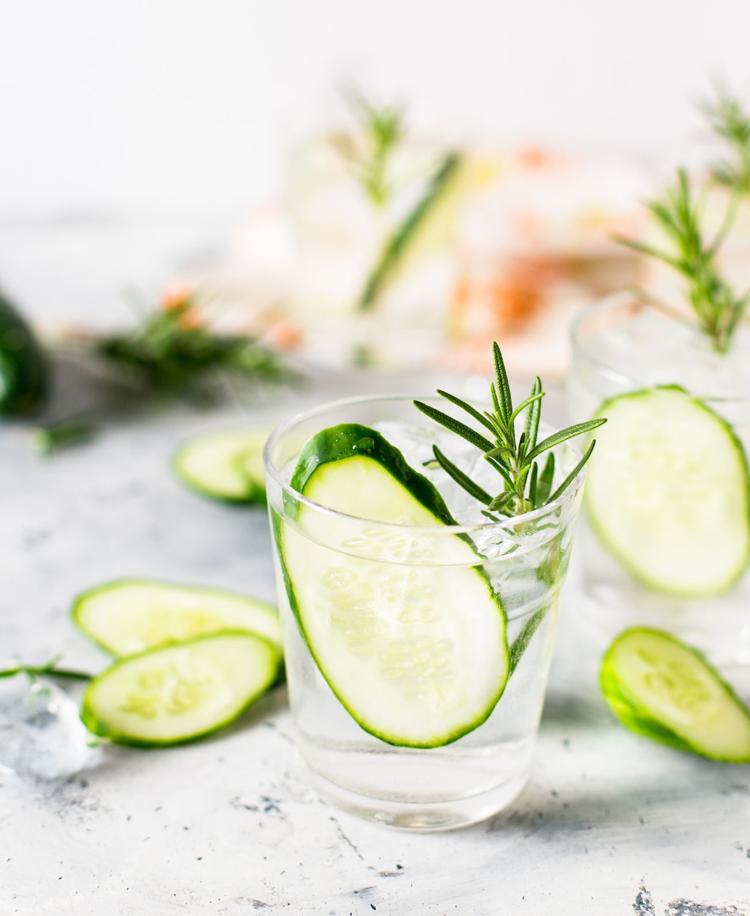 Cucumber Rosemary Spritzer
1 sprig of fresh rosemary
2 oz. rosemary simple syrup
Rosemary sprigs, for garnish
To make rosemary simple syrup: Combine ½ cup water and ½ cup sugar in a small saucepan. Bring to a boil and then turn down to a simmer. Stir until sugar is completely dissolved. Remove from heat. Add a sprig of fresh rosemary and stir. Let mixture cool to room temperature. After about an hour, remove rosemary. Strain mixture and pour it into a glass container. Refrigerate until ready to use.
To make one mocktail: Combine rosemary simple syrup, a slice of fresh cucumber, and ice. Top with club soda. Garnish with a sprig of fresh rosemary.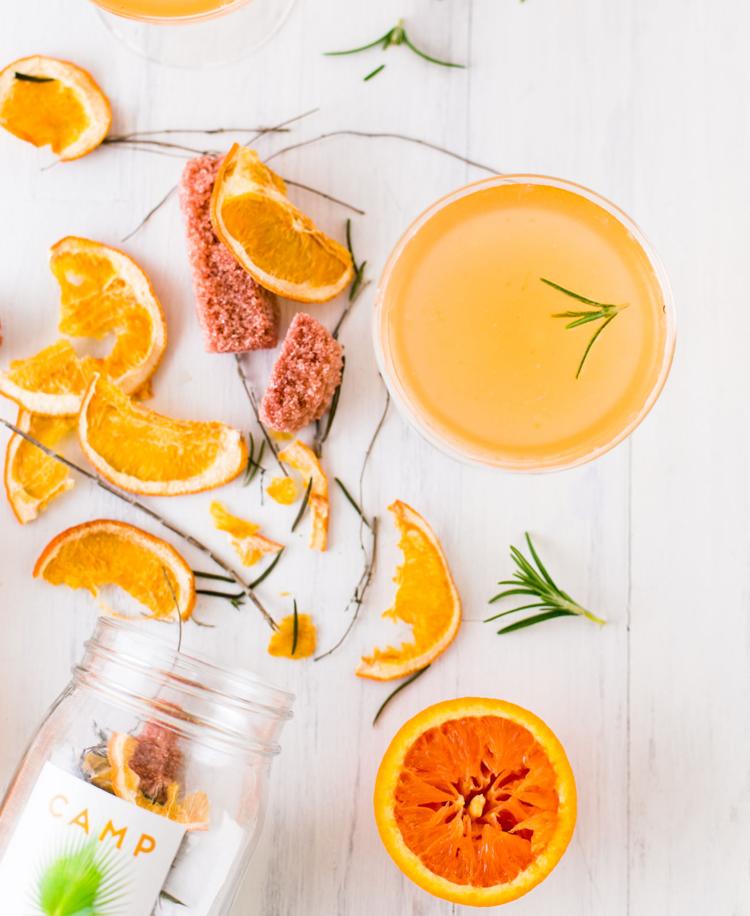 1 jar Camp Craft Cocktails
Rosemary sprigs, for garnish
Round 1: Three days before serving, remove the lid of the Camp Craft Cocktails jar and fill it with good gin. Put the lid back on and refrigerate. Mixture will infuse the gin with the flavors of oranges, rosemary, thyme, and bitters infused with organic, non-GMO sugar.
Round 2: To make two cocktails: Combine gin, orange juice, and juice of half a lime in a cocktail shaker. If using an egg white, add it to the shaker. Fill shaker with ice. Shake vigorously. Strain into chilled coupe glasses without ice, or into highball glasses filled with ice. Garnish with rosemary sprigs.