Rogelio Quintanar explains how he got into running with the phrase "A long story short…" It's an interesting choice of words for someone who has competed one of the most grueling races anyone can attempt — ultra marathons.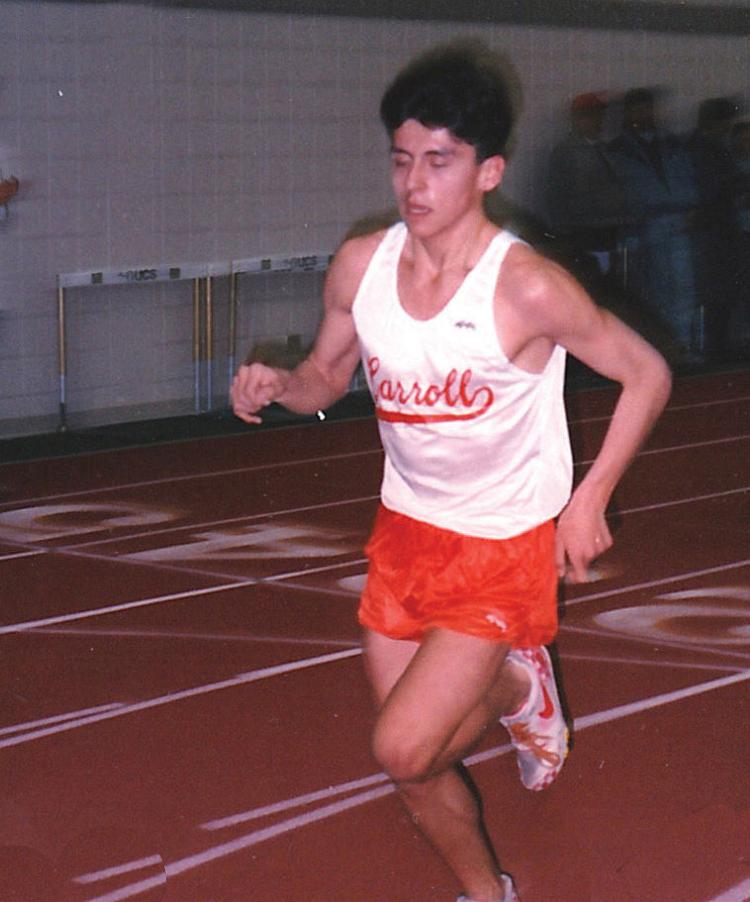 Still, his beginnings in the sport aren't that much different from somebody that gets involved in football or basketball. It started in high school. 
"Where I grew up, the high school was 10th through 12th grade, and in our ninth-grade year, my friend's brother said 'If you're thinking about trying out for a sport, you should consider trying out for cross country.' I was more worried about the transition from middle school to high school," he says.
Quintanar showed up at the tryouts; his friend, on the other hand, was nowhere to be found. That didn't stop Quintanar from getting immediately hooked on the sport. He ran cross-country and track for three years of high school and into college.
"It got under my skin, and the rest is history," he says.  
High school cross-country runners compete in 5-kilometer races, roughly 3.2 miles. That's a length most people can wrap their heads around. A smaller group will challenge themselves to train for a marathon, or 26.2 miles. An ultra marathon — any marathon longer than the traditional length of 26.2 miles — takes the kind of endurance and stamina you only see from world class athletes.  
That is where Quintanar's focus has been. In 2016, he competed in three ultra marathons — a 50k, just shy of 32 miles; a 50-mile ultra marathon; and a 100-mile ultra marathon.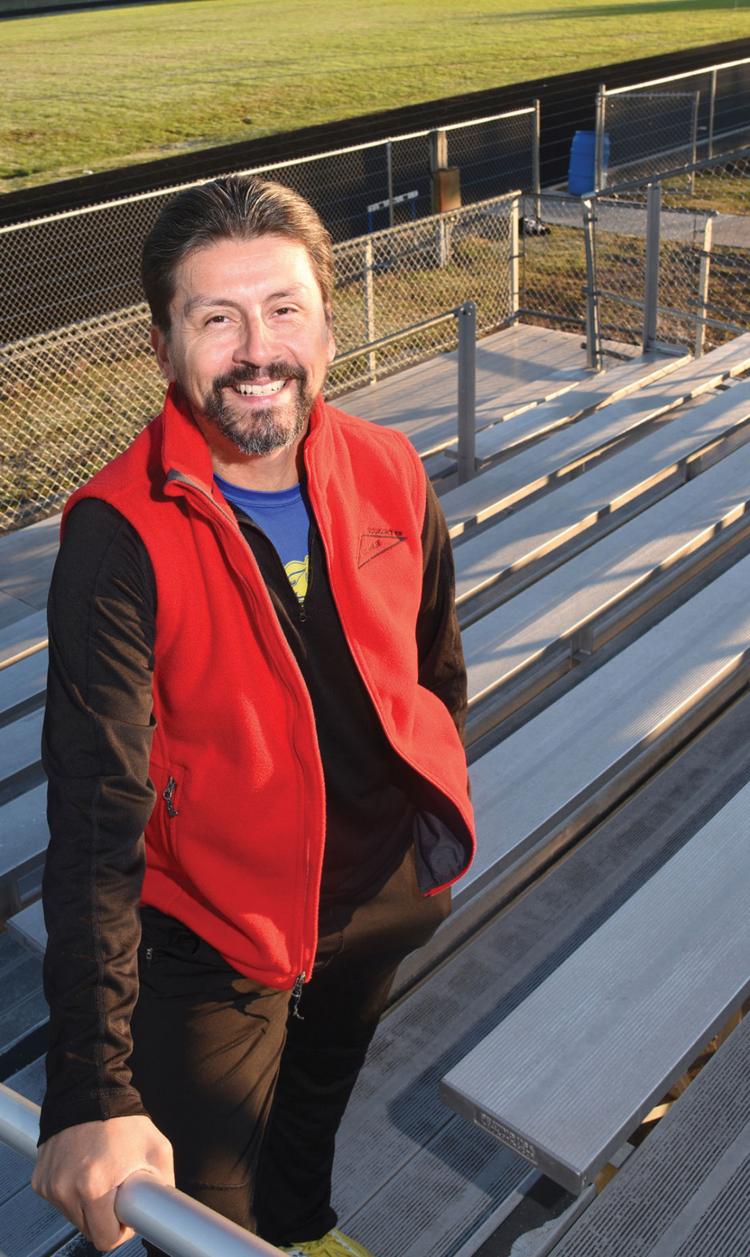 His method for getting to a finish line that is 100 miles away? Well that is deceptively simple. 
"One foot in front of the other, you're really only focusing on where that next step is going to take you," Quintanar says.
More specifically, Quintanar micromanages a long race, such as a 100-miler, in his mind to keep from being overwhelmed by the challenge ahead. And when he reaches the finish line of such a long race, the feeling is euphoric or what some people think of as "runner's high." For runners though, Quintanar said the definition depends on the individual runner. "I think if you asked 100 different people that question, you'd get 100 different answers," he says.  
Race day is the accumulation of countless hours of training and hard work. "It's part of a bigger journey. When you're training for something that long — that's a good half-year commitment or longer in terms of the training — it's how that training affects your personal life or all the other factors in your life," he says. "Then it's getting to the race and showing up to the starting line healthy, because when you train for something that you have to run a lot and put in the miles. Then there's the competition and jumping into the race and competing and seeing how well you do."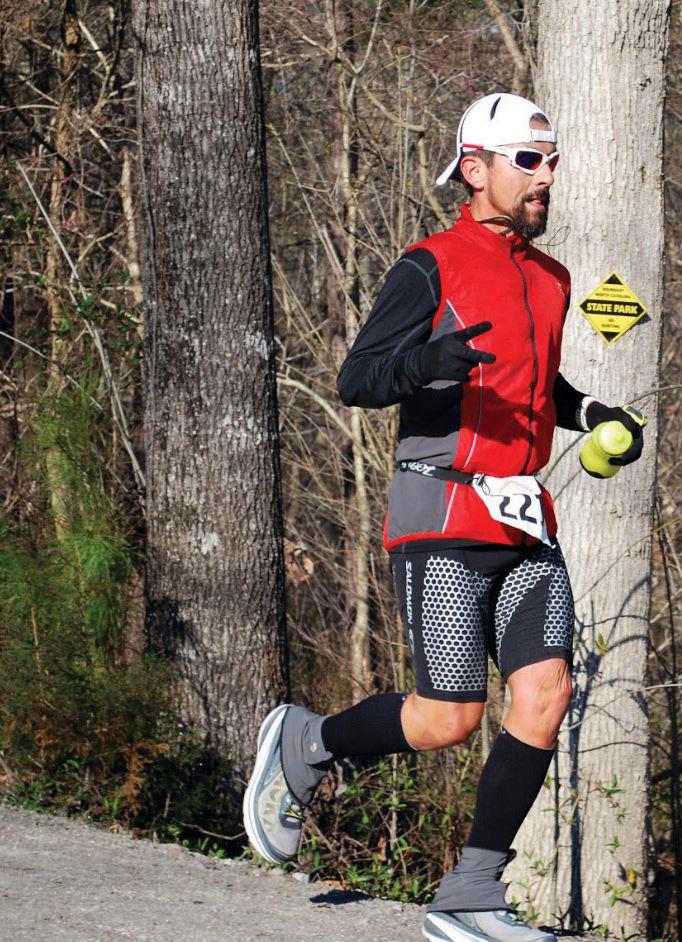 Training for an ultra marathon is tricky in the Golden Isles. On one hand, Quintanar says there is a "vibrant community of endurance athletes, organizations, and races" to help get runners ready for the challenge ahead. "You're not lacking for opportunities to run with folks, groups or support an organization that is putting on a race," he says. 
On the other hand, there's not a lot of elevation in the area. In many of the races Quintanar has competed in out west, there are substantial elevation changes that sometimes can take place thousands of feet higher or lower than the starting point. 
The only real place to train for changes like that in the Golden Isles is the steep hills of the Sidney Lanier Bridge. "I've done literally four-hour runs on Sidney Lanier and thought I had at least put in a thousand feet of elevation changes — only to see that it was maybe 200 feet of elevation change," he says.
While the Isles doesn't have the terrain, it does have a mild and humid climate that can be an advantageous when running elsewhere. "You almost feel as light as a feather because you're not having to run through that climate," Quintanar says. 
Strength training is also a must for being prepared to tackle any tough hills for an ultra marathon, he adds.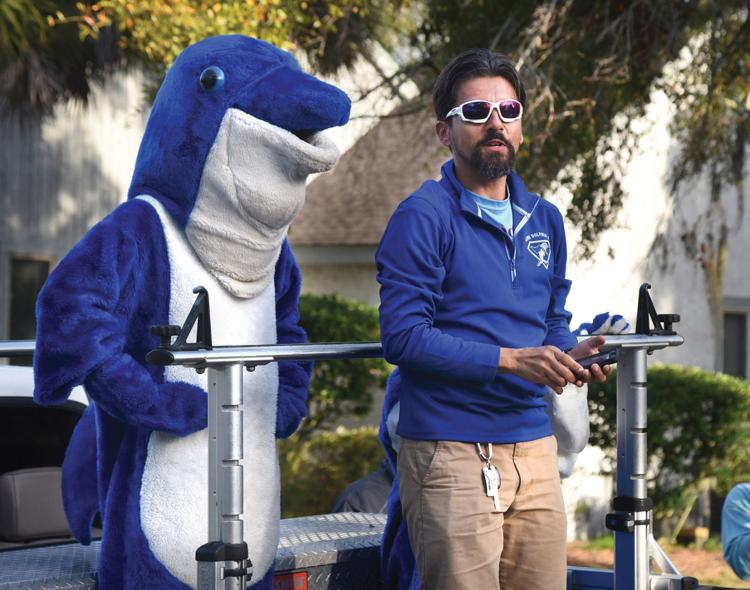 And with all that training, it comes as no surprise that ultra-marathoners are in excellent shape. Running is a great cardiovascular workout, but, just as important for Quintanar, is the mental benefits of running. 
Running gives him a chance to "be in his own space." It's a chance for him to work through whatever problems or issues that arise in life and process things that are the most concerning on his plate.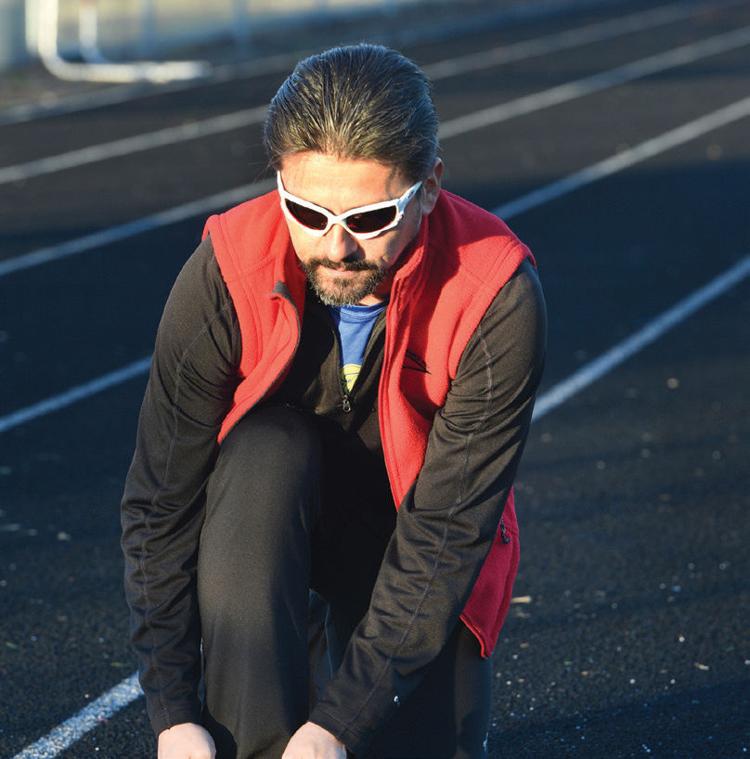 When he goes for more intense workouts, Quintanar will bring along a playlist that helps him get through a grueling run. If he's going for a long, but less intense run, he will bring along some podcasts to help him pass the time. 
Mobile technology that allows for entertainment on-the-go is helpful, but occasionally he just leaves his watch and headphones at home when he goes on a run. "It really forces you to be within yourself and it helps me process the things I'm most concerned about," Quintanar says. "You feel much better when you're done. Mentally, it just helps to bring some balance to what you're doing physically and spiritually."
Unfortunately, an injury kept Quintanar on the sidelines for a good part of 2017. That doesn't mean he's been on the sidelines of the sport though. 
Quintanar serves as a private coach and also helps out with the cross-country and track teams as the community coach at Brunswick High School. He's spent this year helping the generation of runners learn the sport that he loves — a full circle moment for the man who first laced up his shoes as a freshman.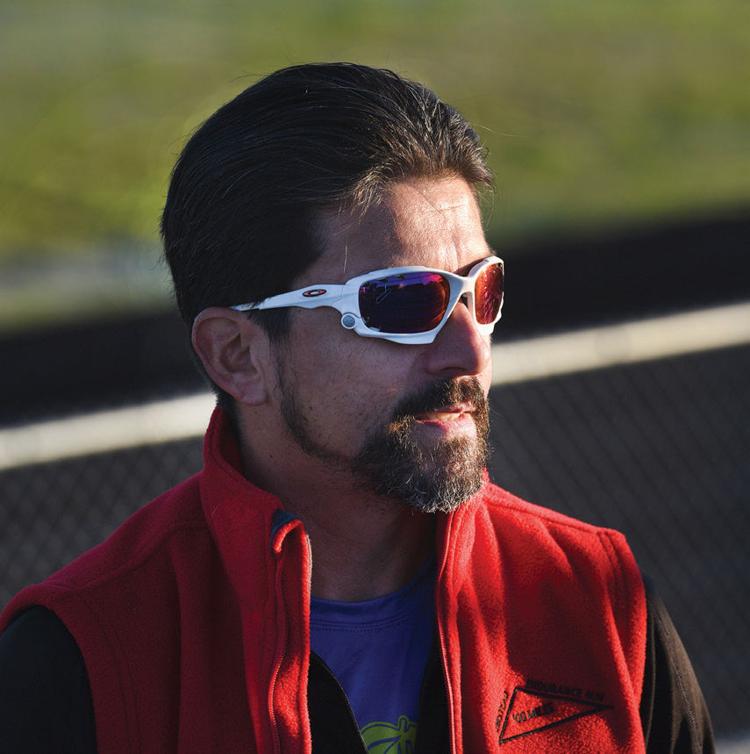 "I'm able to work with folks that are competing and get a lot of joy and benefit from helping runners of all ages and backgrounds," Quintanar says. "To see those folks reach the goals they're aiming for and push themselves and do something they thought they weren't able to do at the beginning of the coaching relationship is rewarding."
In an age where football, basketball, and baseball dominate the sports landscape, most would assume something like running would be lost to young athletes. But the individual sport's team aspects can still help draw in runners. 
"You're really promoting the concept of team and encouraging everybody to work together. Running can seem like an individual sport and sometimes it is, but it's also very much a team sport. Even myself, when I came out for the sport of cross country, I didn't know what that sport meant. After I was on the team for a while and got to understand how it works, you really get behind it. They also see the benefits they get as the season progresses and how the hard work pays off."
But it goes beyond that. When Quintanar joined the cross-country team in high school, he did so while balancing the overarching issue of transitioning from middle school to high school. Being a part of a team helped ease that transition. Today's teens aren't that much different. Sure, there is more competition for their attention, but that same urging to belong still exists. 
"For young kids to feel like they're a part of something more than just themselves, especially at that age, is important and we've seen that blossom," Quintanar says. 
Who knows? There could be a future ultra-marathoner falling in love with the sport like Quintanar did on his cross-country team.