The holiday shopping season is on the horizon and the quest to find perfect gifts will soon shift into high gear. The following organizations not only offer unique gifts, but the proceeds from sales benefit others in our community and beyond.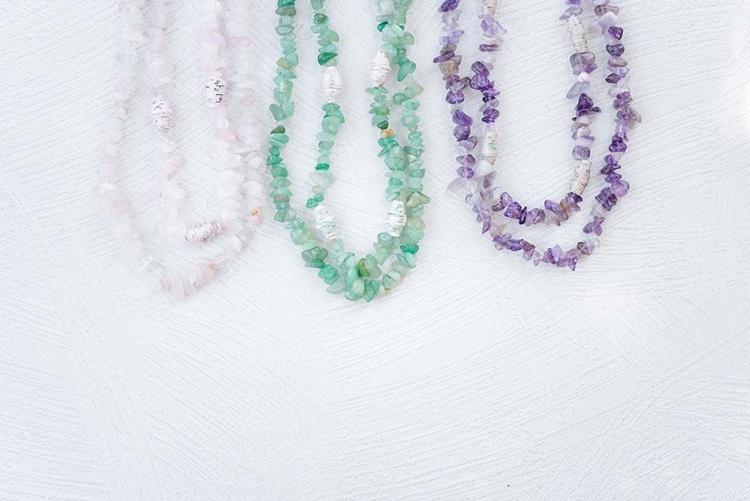 Faithful Love
Glynn County residents Judi Riccio and her husband, Tom, have been involved with various ministries over the years, but it wasn't until they watched a documentary on sex trafficking that they found their true calling.
"We watched the documentary, Nefarious, Merchant of Souls, and it opened our eyes to how prevalent sex trafficking is in all communities, and we wanted to minister to women who are trafficked locally," Riccio says.
Today, she serves as the executive director of Faithful Love. The Riccios founded the nonprofit in 2017 after receiving training with national anti-trafficking organizations, such as Out of Darkness in Atlanta. The goal is to help rescue women from sex trafficking and restore their hope.
To do that, the organization purchased a property where local women can find a reprieve from the strain of their lives.
"We have a day program that offers counseling, including group counseling, and hot meals with a place to eat the meals, take showers, rest, and do laundry," she says.
The nonprofit works with these women for however long it takes to help them take the next steps of recovery and escape a life of exploitation in the sex industry. Riccio said her organization partners with programs in Atlanta and out-of-state to provide women with safe housing, additional therapy, and job training when they are ready.
"There are currently no safe homes south of Atlanta, so we are broadening our scope and have expanded to look at more programs, such as trauma therapy, drug addiction treatment, and counseling, because often, those go hand-in-hand," she says. "Around 98 percent of women who are sex trafficked were abused and traumatized as children. We reach out to these women to find what each of them needs."
Many times, she says, the process starts with helping them get the identification they need.
"Their abusers often take their ID from them, making the women dependent on them because you have to have identification to receive any kind of help, get a job, a place to stay. We must meet their physical needs first before they can trust us with their other needs," she says. "We will get them to a safe house and provide transportation if need be. We walk along with them in their journey as long as it takes."
This year, Faithful Love has already been able to get six women in the area out of the trade and out of the area.
One of the tools they've implemented in getting these women back on their feet is their Faithful Gems program.
"We partnered with Sharon Roberts of Graceful Goods, and she teaches the women to make jewelry and we pay them each a fair wage and they also walk out with a paycheck," Riccio says. "We started out teaching them to make paper beads. As we worked as a group on the beads, it turned into group therapy. It started out with them encouraging each other while they worked. It's been a beautiful thing."
From there, they've expanded to other jewelry items. Although a program to teach crochet had to be put on hold due to COVID, Riccio hopes to begin that training soon.
For this holiday season, shoppers can purchase Faithful Love's creations at the Blue Cottage Artist Market in Brunswick, as well as various street markets and an upcoming Christmas gala. While most of the group's funding comes from grants and private donations, profits from the jewelry sales go back into the program to provide their clients with all the crafting materials they need.
For more information about the non-profit, visit FaithfulLove.net, as well as their Facebook and Instagram accounts.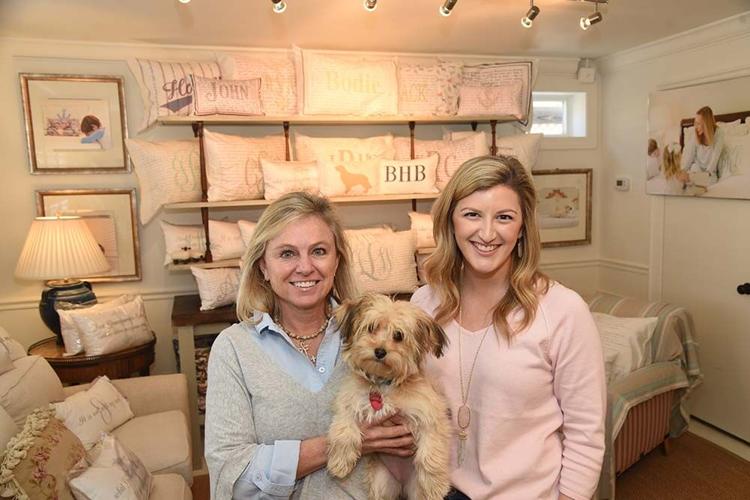 PillowGrace
This couture shop on St. Simons Island is the brainchild of Julie Rowland, who got the idea to make pillowcases covered in Bible verses about seven years ago.
"I was in a Bible study class and the teacher, Kay Arthur, said we need to have the word of God as close to us as possible," she says. That sparked the idea of writing Bible verses on pillows …. a tranquil reminder as we fall asleep."
When she launched the business, she only found one printer able to meet her needs and it was in California. After using this printer initially, she decided to make the investment and buy her own printer. Then, the business and its nonprofit ministry, PillowGrace Project, really took off.
Selling the pillows, pillowcases, hand towels, and tissue box covers in their store — 165 Palm St., St. Simons — or online at pillowgrace.com, has allowed Rowland's organization to send pillows and pillowcases to other nonprofits and those in need.
In 2019, they sent 200 pillowcases to U.S. Army troops deployed in Afghanistan. They also partner with Operation Bedspread, which provides bedding to needy children, as well as the Hope Collective's Summer Camp.
"We also work with Morningstar and provide pillows and pillowcases to the children there, as well as Safe Harbor, Communities-In-Schools, Abiding Love Adoption, Skylark, Salvation Army, and the women's retreat, Inspire, experience," Rowland says.
"Every order is custom and each gift is unique. It really is a two-fold gift with a personal, heartfelt message that means as much to the giver and the one receiving the gift. We've really grown organically, because many people who receive them as gifts, turn around and gift one to someone else."
Rahab's Rope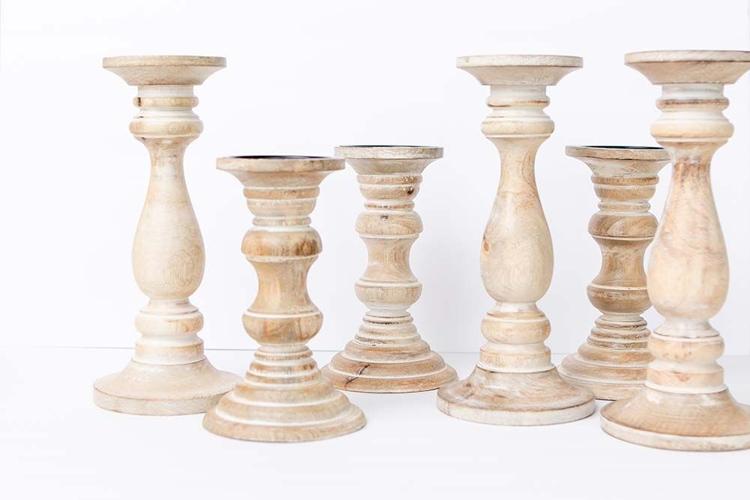 This nonprofit that supports women and children in India who have been human trafficked is based out of Gainesville, Georgia.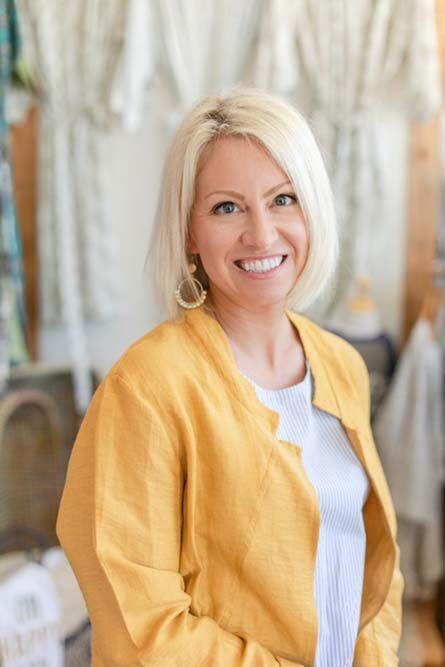 Jennifer Lunsford, director of sales, whose mother Vicki Moore, founded the organization in the early 2000s, says they opened a shop last year in the middle of a pandemic.
"We believe nothing happens in our lives by chance and timing is God-appointed. As God was opening my eyes to the women in crisis in India, I was also taking an Old Testament Bible class and was studying the story of Rahab the prostitute found in the book of Joshua," Moore wrote on the organizations website. "The rope in the story represents Rahab's rescue both physically and spiritually, and there is a high probability that Rahab made the rope herself. Our hope is that, just as the rope that Rahab made represents her rescue, the skills taught to the women at our women's centers will represent their physical and spiritual rescue as well. It seemed fitting for Rahab's Rope to be our name."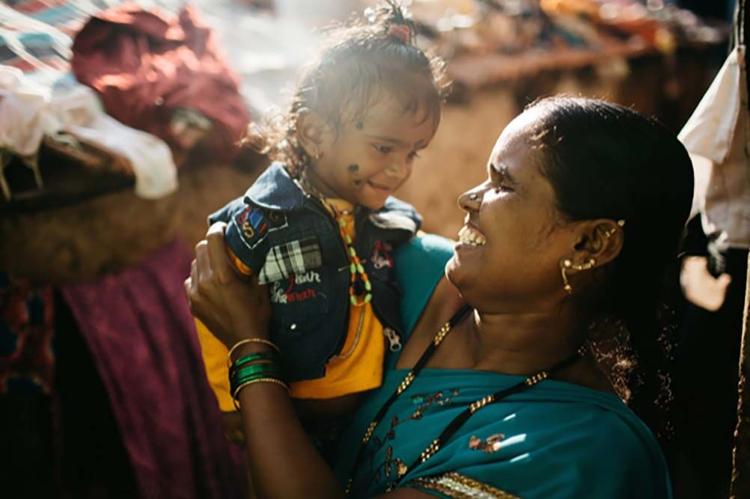 Through the organization's website and three stores, they sell handcrafted garments and home goods made by the women and girls they've helped escape sex trafficking.
"Gainesville is our headquarters, where our warehouse is located, and the location of our first store. The other store is in Clarksville, near Helen," Lunsford says.
Combining her mother's passion for this cause and her two decades of work in foreign missions with her father David's business skills, they were able to launch Rehab's Rope, teaching trades and skills to these women and girls and shipping their products to the U.S. for sale.
"We always knew we wanted a shop on St. Simons," says Lunsford, whose husband's family owns the Brunswick home her mother-in-law grew up in where they stay when visiting the area for the business or for pleasure.
Although they opened the St. Simons store during the pandemic, she said both locals and tourists were very welcoming and they've had a positive experience.
"We didn't do a big grand opening and we sanitized and wore masks," she says. "About 65 percent of our funding is through product sales, the rest is donations. Although we have seen an increase in our online sales, they stores are doing well. I think one positive about COVID is that people paid more attention to supporting local businesses and pouring more back into their own communities."
While Lunsford says they sell everything from garments to jewelry and home goods, their bread warmers, baskets, and throws are most popular with customers. Selling these items helps us provide these women and girls with an education, training and jobs.
"It's all about providing hope and sustainability," Lunsford says.
Rahab's Rope is located at 320 Mallery St. in the Pier Village. For more information or to order online, visit rahabsrope.com.