Like so many before him, Jay Bellflower was lured to the Georgia's Coast by the siren's song. The Milledgeville native owns and operates a pest control business in Eastland, but a little "vitamin sea" was always part of his life.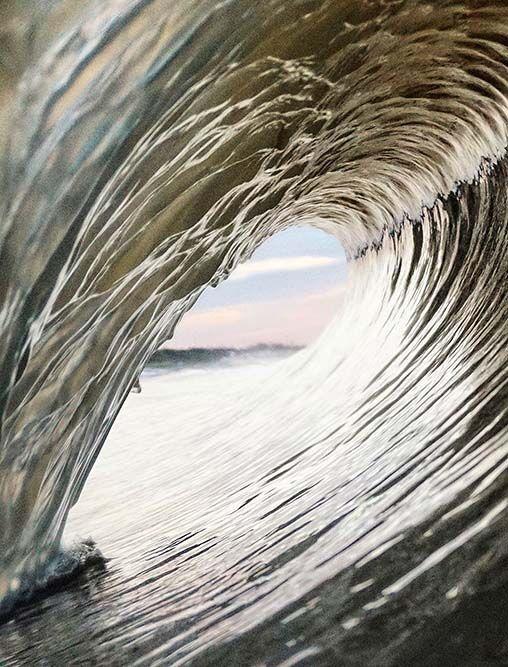 "My wife and I have been married for 22 years, and 20 of those years, we've been coming to St. Simons. This is our place," Bellflower says.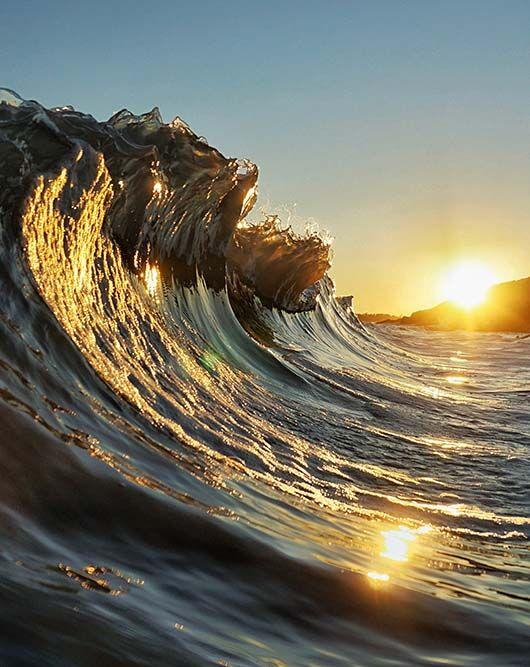 This year, they decided to officially put down roots in the Isles, buying a place on the island while still living full-time in Eastland.
As he discovered, embracing "island time" is truly about appreciating nature. And that came easily for him. Bellflower enjoyed time with his family outdoors, walking beneath the moss-laden live oaks and along the sandy shoreline.
The ocean, in particular, offered an allure all its own. Over time, Bellflower found himself spending more and more time with the sea. The endless rolling waves offered a sense of peace and tranquility not found elsewhere.
"I've always been fascinated with waves and watching people surf," he says.
The beauty and mystery of the unending ebb and flow set him on an unforeseen path — photography. Bellflower had never spent much time with a camera, but after stumbling onto an Instagram account by Hawaii-based photographer Clark Little, he was inspired.
Little, who boasts more than two million followers on the social media platform, shares jaw-dropping images of the tropical paradise — from palm trees to marine life. But, he's best known for capturing the bends and curves of waves. Clark's work was so unique and beautiful that Bellflower wanted to try his hand at it.
"I started seeing Clark Little's stuff and it's just phenomenal. Of course, there the water is crystal clear. But I thought, 'I'm going to try that,'" he says. "So I slapped on one of my kids' Go-Pros and went out jumping around in the waves. I probably took 500 pictures."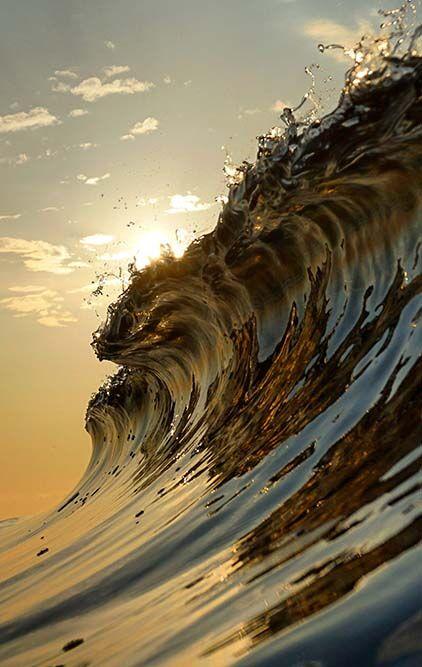 Once he was back on dry land, Bellflower eagerly checked the images, hoping for a few show-stoppers. He was disappointed.
"I had one that was kind of decent out of all of those," he recalls with a laugh. "But that one image just blew my mind. I was absolutely addicted. I went and told my wife I was about to invest some money in some nice, waterproof camera gear."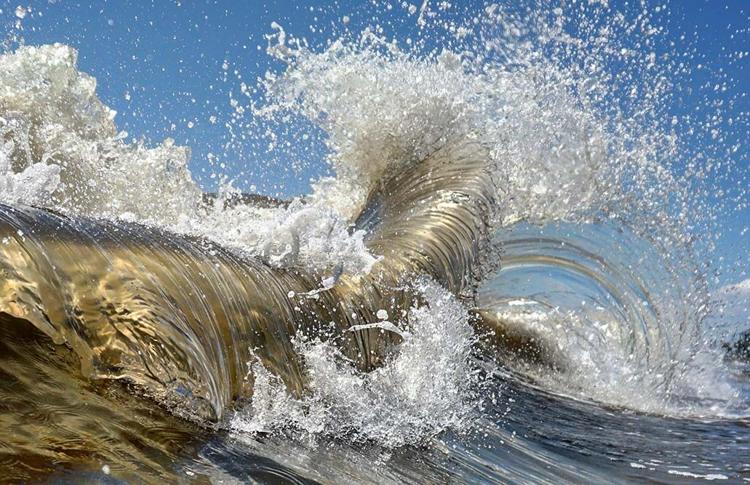 Of course, securing the proper equipment was just the beginning. In order to really capture quality images, Bellflower had to practice — a lot. That meant coming home with few "winning" photos.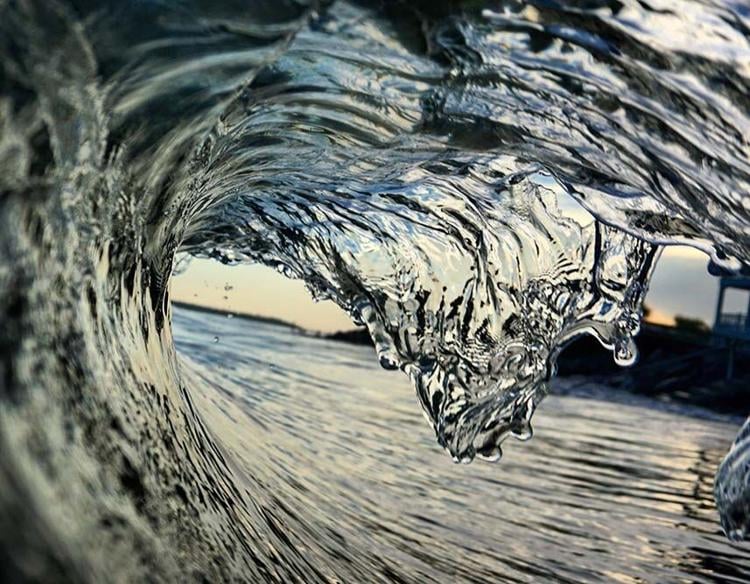 "I thought when I got the equipment I could just go out there and get good stuff," he says with a chuckle. "Of course, I did three or four four sessions and came back with nothing. The settings weren't right, the lighting wasn't right, or there were water spots. I was really just winging it, trying to figure it out on my own."
While he was a little downcast, he wasn't defeated. Instead, Bellflower started to research other photographers and their techniques.
"It was a little disheartening. I spent all of this money on a camera and it just ain't working. But another guy I follow posted a video that shared all of his settings, so I started tinkering with those and started taking pictures. Then, I started getting some good images," he says.
It was the start of a passion that continues today. Over the last three years, Bellflower has refined his technique and developed quite a following on his own Instagram account (@jaybirdpix). But while he loves sharing his work, he also relishes the process and the quiet time he finds while sitting amongst the waves.
"There are a lot of moving parts to it and I don't get great shots every time. Sometimes the stars align and sometimes they don't. But just sitting out there in the water ... I can easily spend two hours just snapping away. It doesn't feel like two hours though. For me, I have a full-time job too, so this is really like an escape," he says.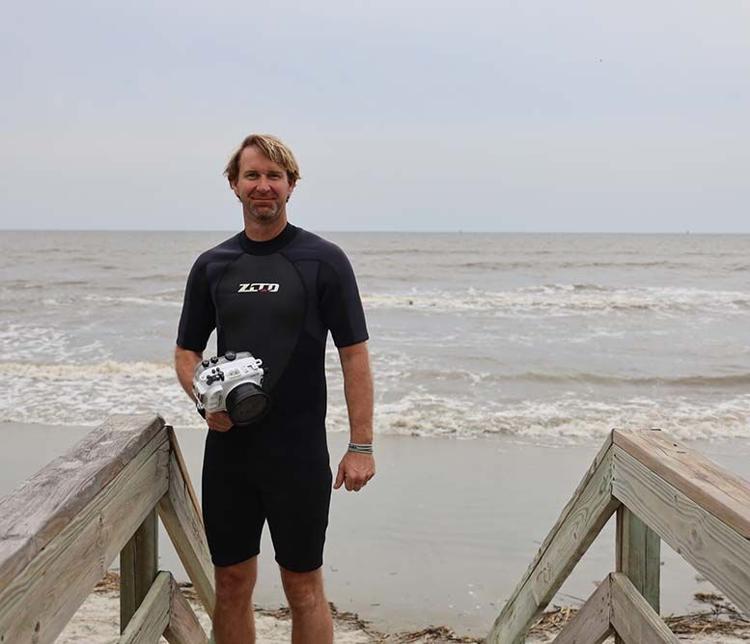 Bellflower carefully curates the images he wants to share. He prefers minimal editing of the crests and barrels he captures. Aside from highlighting or reducing shadow, he doesn't do much editing.
"A lot of people can't believe that it's our water but it is ... they say 'that's a fake picture.' But it's not. We don't have waves like in Hawaii, but we do have waves. Everything has to be in the right position, yourself included, in order to get the camera just right," he says. "You get to see something that no one else sees though. You just can't get that perspective from the shore."
Bellflower shares that viewpoint online and in local art shows. He's also connected with clients who adorn their walls with his prints. It's been a bit of a whirlwind — going from newbie to professional photographer in three short years — but he's incredibly grateful for the opportunity.
"I have a group of people who really support me. I have one elderly lady who came to my booth at the art show in the Village and said, 'I look forward to seeing your images every day on Facebook.' I have another couple who have five or six of them printed and framed in their home," he says.
"It makes you feel really good because you're doing something that means something to people ... but also I'm just having a good time playing in the water."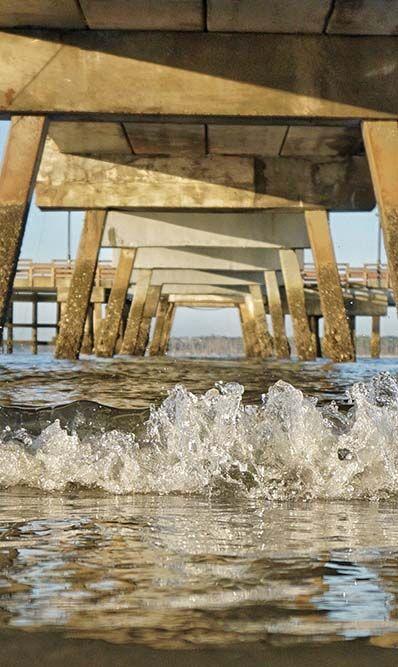 Of course, Bellflower also appreciates using that time to reconnect to nature. And he's thrilled to be able to share a side of the world that so few see.
"I was talking with a guy who is a big surfer and he said, 'I really appreciate your appreciation for the ocean.' Not many people, other than surfers and a few others, really see that. Everything is different when you're looking at the ocean from the shore," he says.
"But when you're out there in a barrel and the sunlight hits the water just right ... it lights up and you think, 'This is why it's called the Golden Isles.'"