Home has taken on a whole new meaning over the past year as we have collectively spent more time in our abodes, both humble and grand, than we have in years — maybe ever. If a man's home is his castle, quarantine transformed it into a schoolhouse, conference room, and entertainment center too.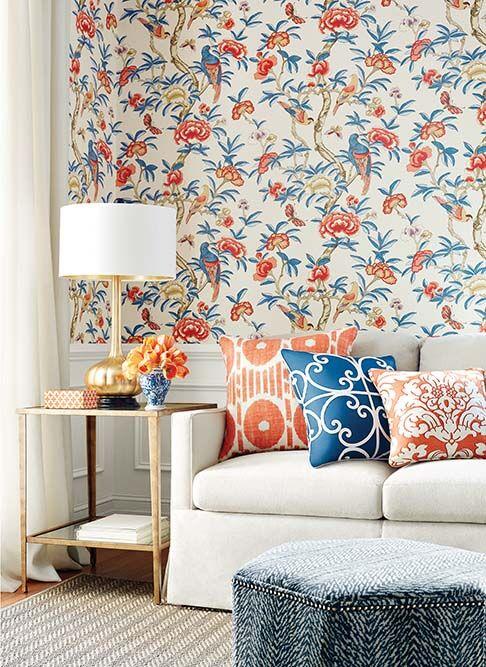 Furniture industry sales figures tell us that we decided that if we had to "shelter-in-place," then how that space looked and functioned mattered. Online furniture behemoth Wayfair posted a 55 percent gain in total net revenue for the year, an increase that echoes throughout the home décor industry.
If you were otherwise distracted (imagine that!!??!!) and are just getting around to freshening up your Golden Isles lair for 2021, not to worry – we're here to inspire you! We beeped in to see our friends at Pierce and Parker, where their design pros have already staged gorgeous spaces that illustrate some of these looks.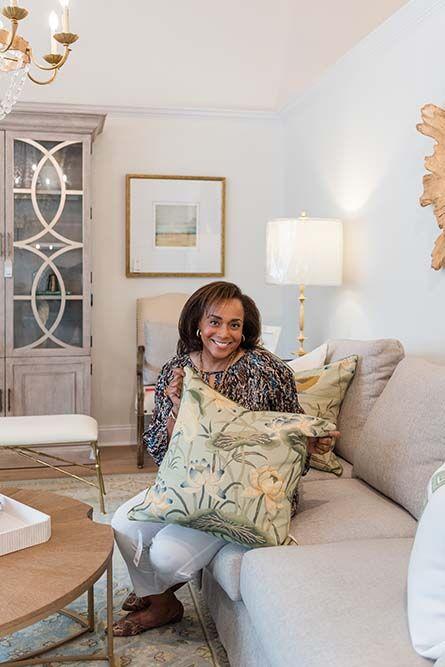 Here's my Top 10 list of coastal-friendly interior design trends for summer 2021:
Wicker, Rattan, and Cane — Living in an area where the term "island" describes three out of four of our land masses guarantees that locally these eternal coastal favorites will never truly go out of style. This year, Design (capital D) joins us in our tropical fiber passion and has gifted us with a smorgasbord of gorgeous new options for everything under the sun.
If you're looking to freshen up your living room, den, or bedroom and modernize a stale, brown furniture-filled space (Southern ladies are legendary for their brown furniture obsession), introducing a clean-lined rattan or wicker table, chest, or chair in a timeless classical shape is a great way to add contemporary pizazz and a breath of fresh air.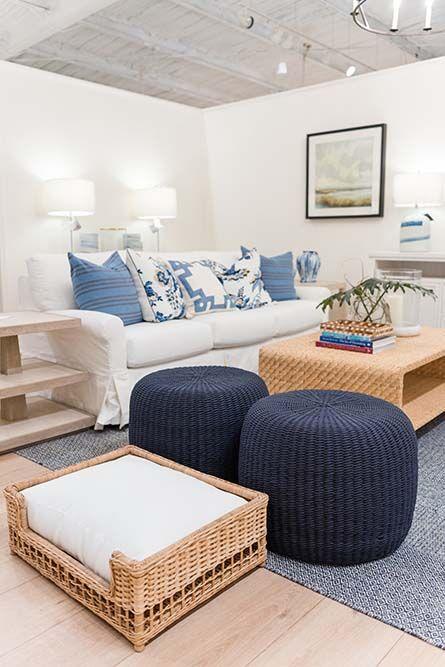 Pattered Sofas – Design pros know that nothing extends a sofa's shelf life like upholstering it in a versatile, solid-colored fabric. But Maximalism, decorating's current mood du jour, thinks otherwise. It's the year of the patterned sofa (pro tip: please don't call them couches). Bold geometric prints, stripes, or florals in tailored, clean-lined shapes. The key to making this trend work when paired with patterned armchairs (because matchy-matchy is still a design don't) is to make one of the two patterns way more visually dominant (bigger, bolder, brighter, busier), and the other, more subdued.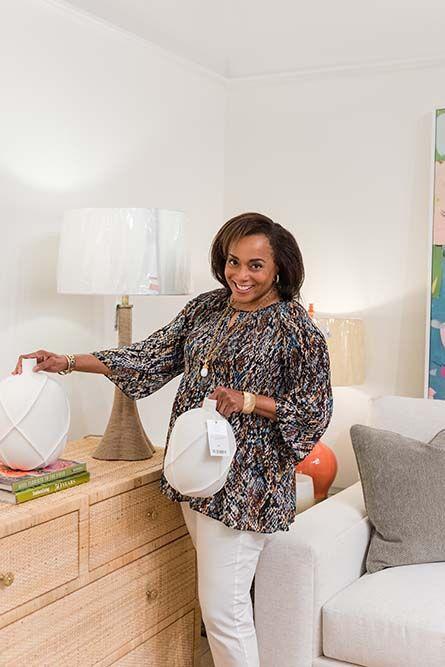 Florals – I wish my friend Mario Buatta, New York's legendary Prince of Chintz, were still here to enjoy floral's comeback. House Beautiful credits its return to the grandmillennials, the new crop of 20- to 30-something neo-traditionalists who are aficionados of the layered, traditional décor style Mario championed (and their grandmothers cherished).
I'm crazy about the new oversized super-florals (check them out as murals on Etsy and other sites online), but match your pattern's scale and design to the personality of your room's users for success.
Printed Fabric Lampshades – Long a staple of great British design, the pleated empire lampshade made of pretty, patterned fabric is the must-have accessory for summer 2021. They instantly brighten any space and are tailor-made for cute coastal interiors. Find them in abundance online at Etsy, Charish, and at Fermoine.com. And although I have officially ended my relationship with 90 percent of the Ikats in Fabricland (sorry but they're tired and overexposed now), ikats still look fresh and fab for lampshades.
Deep Dark Walls – Whether as an accent wall or for an entire room, rich navys, blacks, and browns (dark chocolate is back, too!) are the new neutrals. They're bold and dramatic backdrops that take on the style of the room they define, traditional or modern, maximalist or minimalist. Remember to create contrast between the colors of your floors and walls: one should be darker; the other, considerably paler.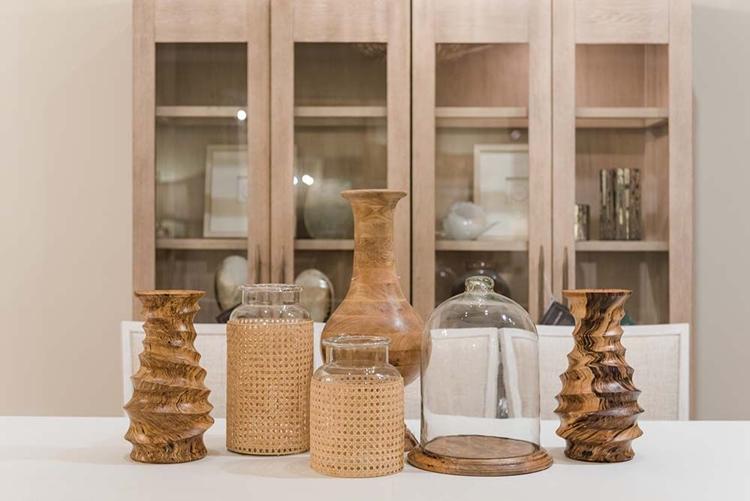 Dramatically Organic, Natural Accessories — Design's love affair with Scandinavian style and its concept of hygge ("HUE-guh"), which celebrates creating a "consciously cozy and convivial atmosphere that promotes wellbeing," continues unabated this season. Hygge is often interpreted decoratively by incorporating natural elements, soft, dense textures, and Zen-inducing candles into a space.
Although hygge at its core describes an antidote for surviving long, daylight-starved Danish winters, it relates equally well to Southern hospitality (y'all just replace snowy nights with reports of 'hazy, hot, and humid').
For summer 2021, unleash your coastal hygge by bringing in organic furnishings with natural, cerused, or clear coat finishes. Look for striking, sculptural accessories in figured woods like mango when shopping, or create dynamic tablescapes using your own driftwood finds.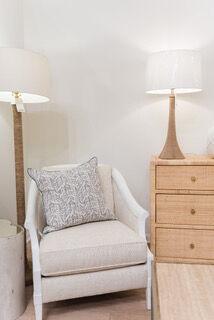 Tribal Stripes – In a season where the ruling aesthetic is more is more and cozy chic is style goal numero uno, plain stripes just won't do. For woven textiles (think throws, flatweave rugs, hand and tea towels, etc.), the look of the moment artfully combines indigenous patterns, designs, and motifs in oversized, contrasting stripes. It's just what the doctor ordered for beach house rugs of every size, and color.
Houseplants – "Pothos" was my mother's middle name. She rooted specimens in jars of water in her kitchen and aligned them in a row on her Belle Point front porch. Here in Coastal Georgia, indoor plants have always been a part of our lives, so I've included this trend as a Style PSA just for giggles.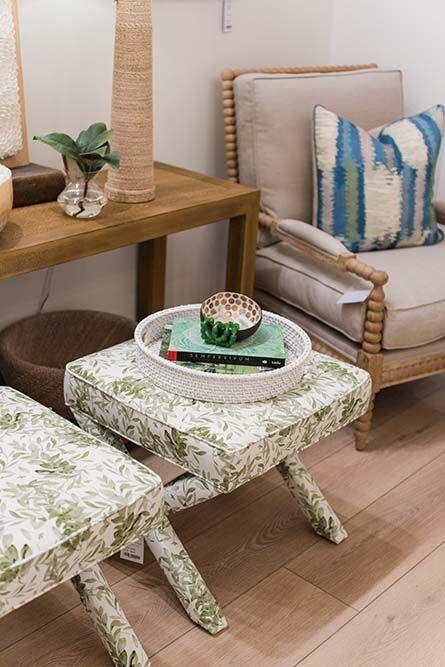 Indeed, the era of the houseplant is again upon us, with a fervor not seen since the 70s. It's a layered look that starts with maybe a statement-sized tree in a prominent corner; adds a cachepot or two of high-maintenance, ornamental cuties on a table; and why not a dense, shapely, sculptural grouping here and there (fill in the blanks with your faves).
Solace for the black of thumb (myself included): My bestie David Lowe, owner of Edward's on St. Simons Island, assures us that fabulous fauxes are fine. "For extra credit," he shares, "mix the faux in with the real. We do this frequently for clients who like the elegant look of a large table of orchids that are perpetually in bloom. I also like fabulous fakes for hard-to-reach places, like tall shelves – it's not worth breaking your neck to water anything way up there!"
Well said.