The bright and airy atmosphere inside ­Salacia Salts was a welcome reprieve from 
a dark and rainy Savannah morning. Stepping into the toasty (and thankfully dry) space, waves of lavender mingled with crisp, clean cotton proved to be a warm welcoming ­committee.
The boutique, situated on historic Hall Street, is the brainchild of Cari Phelps. 
It was a literal dream that inspired her — and it completely changed her life, transforming the marketing and design aficionado into a bonafide salt guru. 
"It's kind of a crazy thing. My husband and I were renovating a building from the 1800s here in Savannah. It was a Friday night; and I had a dream that I was packaging salt for a client in a reclaimed bottle we found in our backyard," she says. 
"My background is packaging and design and marketing. I helped launch Savannah Bee Company's packaging about 20 years ago, so I think I was combining everything that was happening in my personal and professional lives."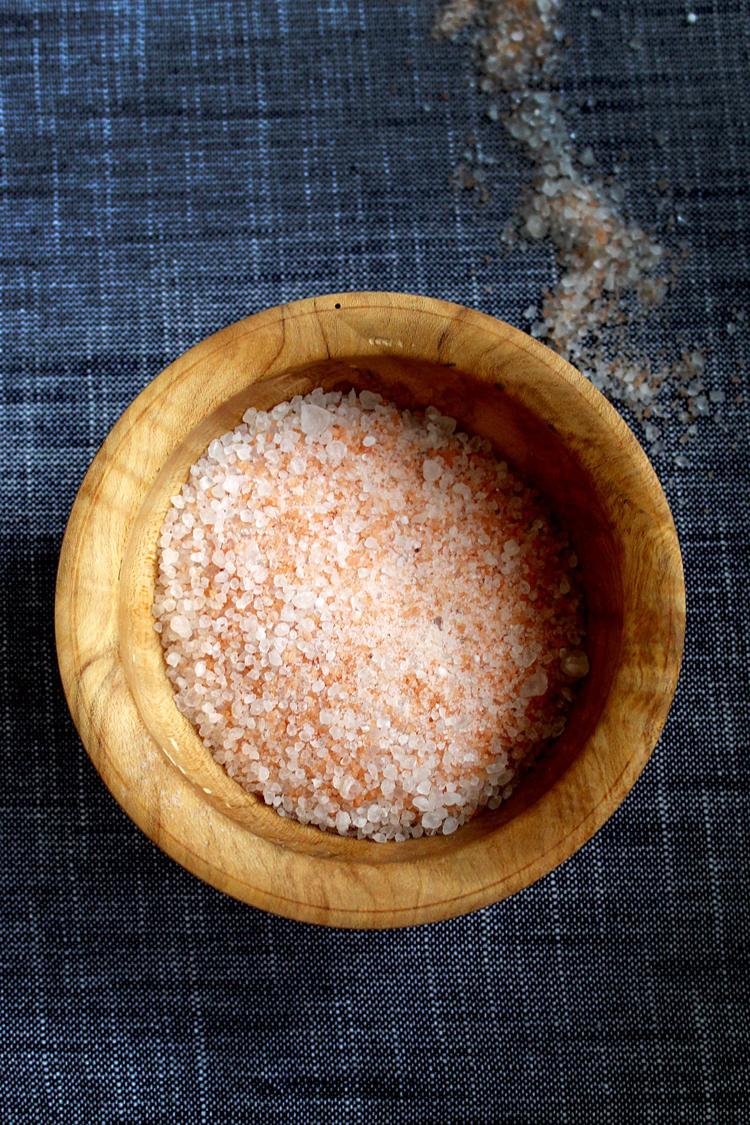 Upon waking, Phelps' husband shared that the area's natives, the Euchee, had a specific word for salt — Tybee. That sparked a big idea. 
"I decided that we should come up with a company that utilized that link to the natural world," she says. 
That's how Salacia Salt was born. Throughout the years, Phelps and her team have focused on building a brand that married Georgia-grown with uniquely Coastal materials for a variety of products. They are, of course, centered around the same foundation — salt. 
For thousands of years, salt has been used to detoxify the body, drawing impurities out of the skin through soothing soaks. 
Phelps says the variation they use — Atlantic sea salt — promotes a flawless and dewy complexion. 
"You think salt would be a drying agent, since it has historically been used for curing and preserving things. But it actually exfoliates and helps your your skin reach its fullest potential. It's really like bringing home that feeling you have after a day at the beach," Phelps says. 
Salt soaks also offer minerals to help heal the body from the inside out, says boutique manager Jasmine Head. Sitting in a warm bath for 15 to 20 minutes allows time for the nutrients to steep into the body. 
"The Atlantic sea salts that we use in our salt soaks offer 32 different minerals. They include high amounts of essentials like zinc, magnesium, potassium, and calcium," Head says. 
"Those natural occurring minerals are antioxidants, and they have anti-inflammatory properties. After 15 to 20 minutes, it absorbs through the skin, the body's largest organ, and disperses throughout the body. So the minerals are reducing the inflammation in the body, helping to calm the central nervous system."
The minerals that are found in naturally occurring salts offer more benefits than those that are manufactured. Epsom salt, for instance, is one that works to soothe tired muscles, but does not provide the same nutrients, Phelps adds. 
"Epsom salts are man-made, so that doesn't give you the minerals. The salt does help to relax the muscles and tension, but doesn't have the other benefits of the minerals," she says. 
The salts, which are available locally at the Salt Table on Jekyll Island and at Southern Finds on St. Simons Island, are also infused with a number of Georgia-sourced herbs, nuts, and seeds to boost the benefits for the body.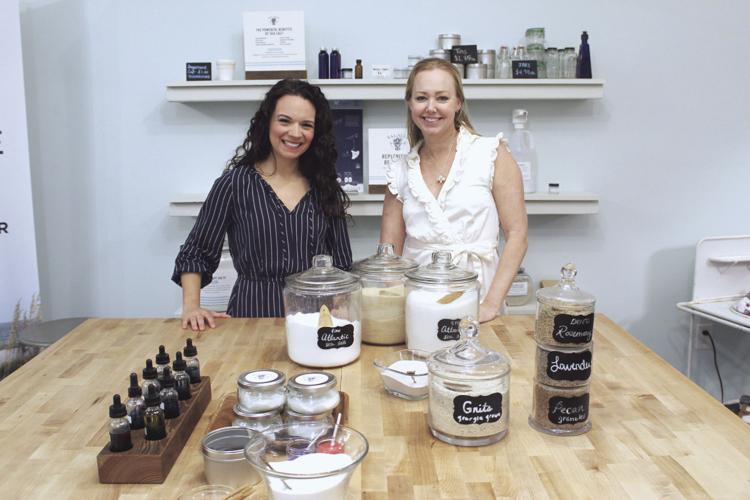 "We blend different Southern botanicals that we source in the area or that are native to the land. And I think we use things in ways really not used before. For instance, we use grits as an exfoliant, which removes the dead skin and helps to keep the skin looking youthful," Phelps says. 
"We use the pecan nuts, not the shell but the meat, and the natural oils come out in our salt soaks and bars. You are getting the oil right from the pecan into your skin. We get both the pecans and the grits from Georgia farmers. The grits come from a female-owned farm in South Georgia, outside of Valdosta, in fact."
Salacia Salts has been branching out in recent years, extending their product line beyond the salts and scrubs to include moisturizers, candles, and aromatherapy. 
"It's been a labor of love starting with the salt soaks and scrubs. Now we are moving into other areas like moisturizers, aromatherapy products, and candles," Phelps says. 
They have partnered with wholesalers across the country, including Universal Studios in Orlando, which carry their products. But they also invite customers to come in to their shop to learn more about the science behind the salts.  
They often host groups at the boutique where Head guides them as they craft their own customized salt mixture. She is available to explain the benefits of the oils and salts, describing how fragrance profiles can meld together to produce personalized products.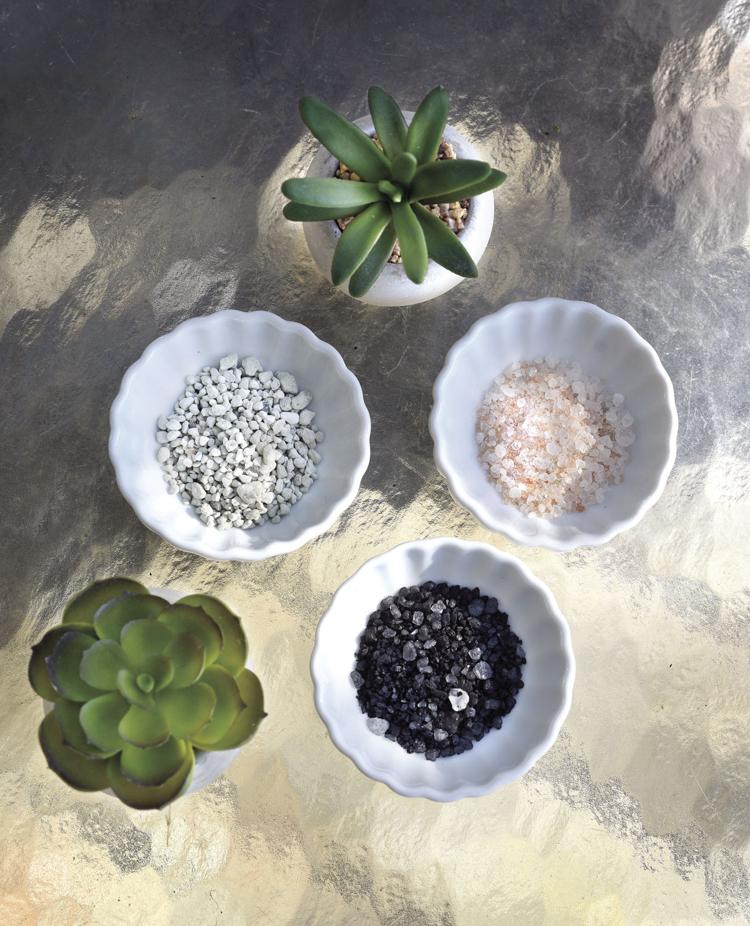 "We offer skin care workshops where people can come in and make their own customized body or face scrubs, as well as clay mask workshops, which are really focused on the benefits of the clay. We talk about the different extracts and oils that they can use. You're combining three elements to create something completely unique," Phelps says.
While all of the natural products — from the masks to the salt soaks — have detoxification benefits, they also offer an opportunity to create space for taking a break. 
Head says taking a salt soak is also about pressing pause on one's busy life.  
"There really is a self-love piece to it. A bath is oftentimes the only part of the day where women are by themselves and when they're not needed. It's a few minutes of quiet just for them," Head says.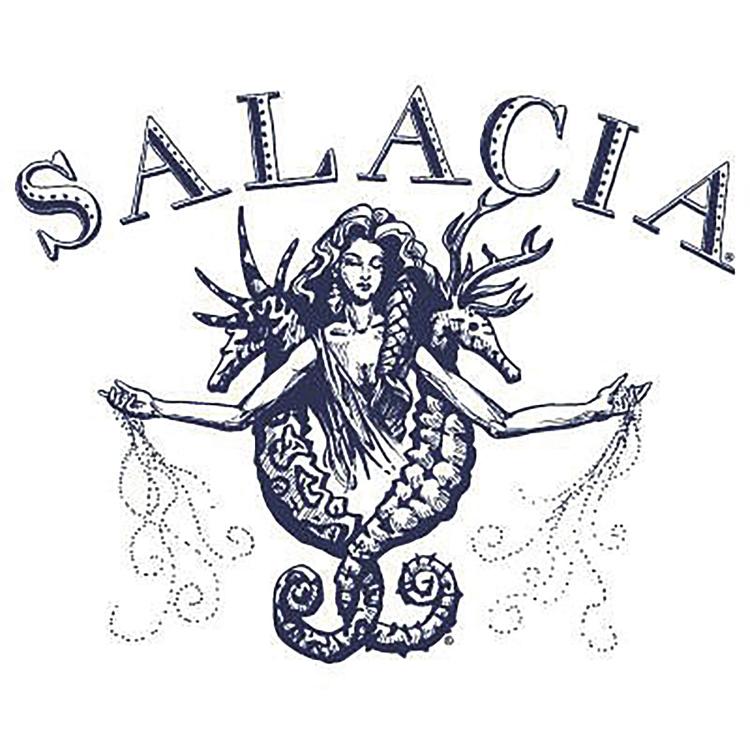 "Even the act of just being seated quietly is therapeutic. You let the outside world go and calm yourself from the inside out."