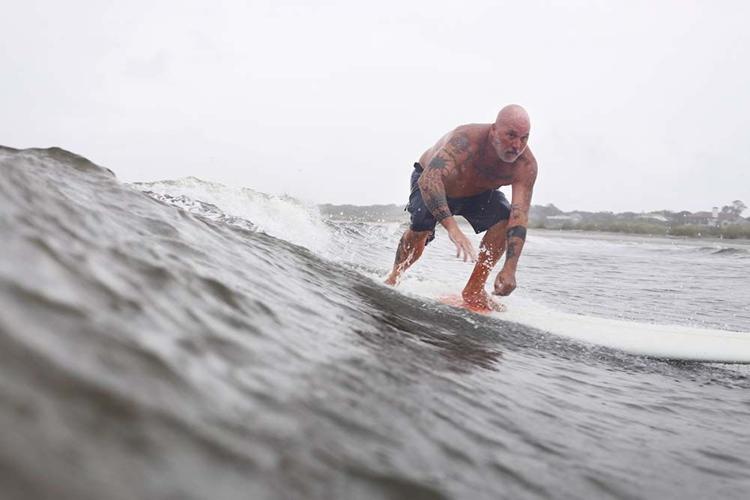 Sun glitter flitted across the bobbing waves as salty sea air blew across the beach. It was that special time, the time when the world slowly awakens and the Isles embodies the fullness of its title — golden.
It's a sense of magic that Geoffrey Gable knows well. An avid surfer, he often finds himself gently rocking on the ocean as the sun begins to peak.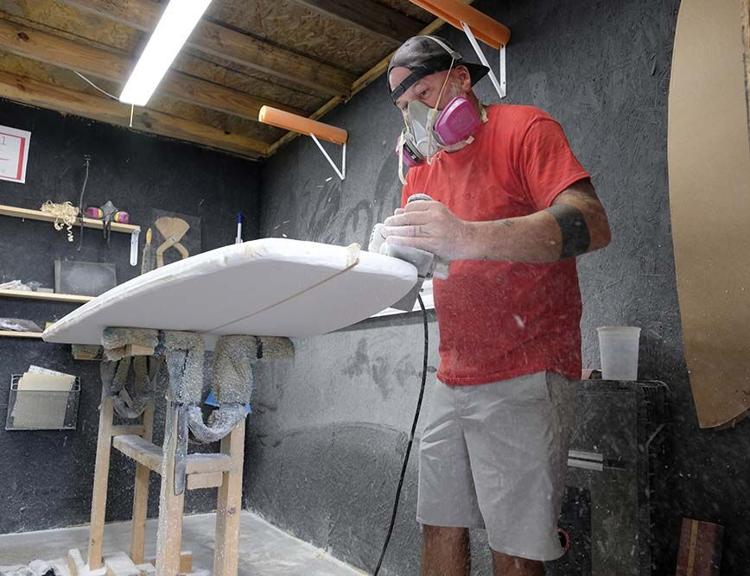 "There's really nothing like watching the sunrise from the water. Surfers are able to get out there and feel the energy of the ocean as the sun comes up," he says with a smile. "You can't help but to be blown away."
It's this sense of connecting with nature that brings Gable back to the shore again and again. It's also a passion that fueled much more than a weekend pastime — it has become an outlet for Gable's creativity, as well as a new professional venture.
A chef by trade, the New Jersey native started exploring the world of hand-crafting surfboards a few years back.
"I grew up outside of Philadelphia and I went to culinary school, so I've been a chef for 20 years," he says. "I surfed the whole time, but I got into making the boards about five years ago. I made myself one, then I made my daughter, Addison, one."
From there, Gable's friends started
asking for custom boards of their own. The operation started small, using his garage as a workshop. But, before long, the amount of work he had acquired outgrew the space.
"I started doing repair jobs for companies like Turtle Tides, too," he says.
Eventually, he secured his own space in a building downtown, right off Bay and F streets in Brunswick.
The business, called SML Surf Co., is where Gable can often be found, listening to tunes and shaping his latest creations.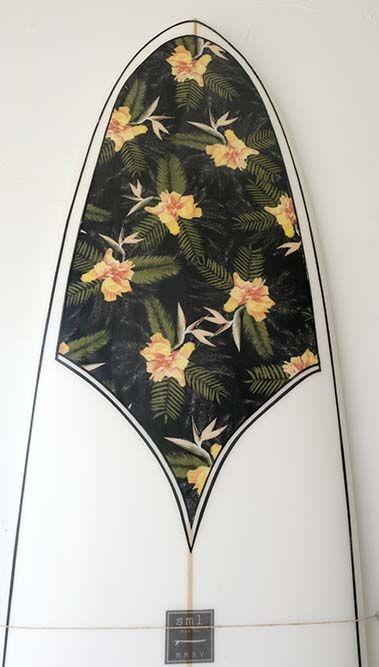 "I moved into this spot about a year ago and since then it's been non-stop," he says.
The process has changed, though, now that Gable's popularity has grown. In the early days, he would work on one board at a time, following each project through from start to finish.
"It would take me about 40 hours to do one … now I can shape a board in 45 minutes," he says.
Gable works on pieces simultaneously, allowing him to create more boards for his eager customers.
"Right now, I have three or four customs. I have a couple of paddleboards to do, too," he says.
While the design may seem similar, there is quite a bit of difference between the two. Gable notes the surfboards are made from poly-resin, while the paddleboards are crafted from epoxy.
"It's the same thing — fiberglass — but the weight is different. The paddleboards are more durable … you can put more layers on a paddleboard," he says.
Once he has the base for a board, Gable uses a planing tool — his is vintage from 1952 — to file and shape the piece. The process continues from there, including creating the proper rails for water flow.
Each board is designed for functionality and how the individual rider plans to use it.
"It's all fluid dynamics. It's kind of wild going from just fiberglass to something that is really functional," he says, running his hand along an unfinished board.
Functionality and surfing success depend on a number of factors. That's why Gable likes to get his clients involved in the customization.
As a major player in the area's surf scene, he is familiar with many of the locals' styles and what they need in a board. But Gable also likes to hear about their goals and what their ideal experience would entail.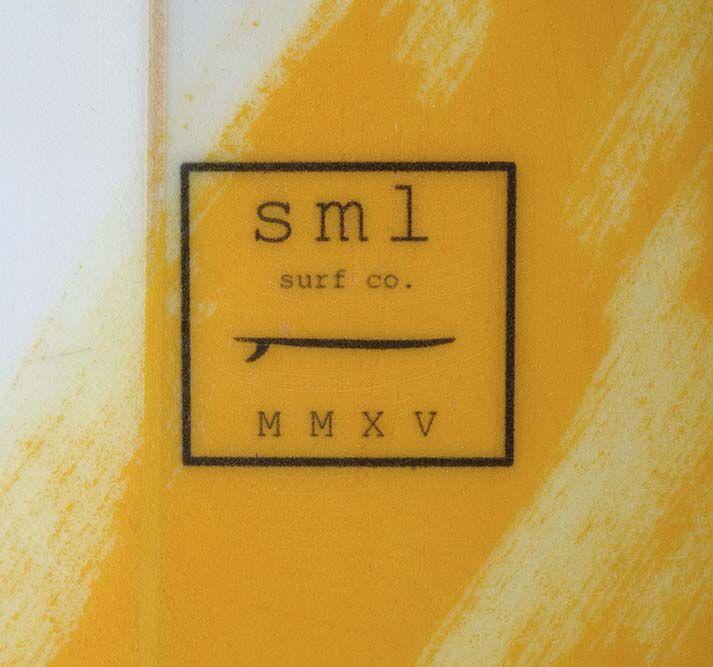 "I have watched a lot of them surf, so I know what their style is and what they need. But we always sit down and talk about what they're looking for and what they want," he says.
"Sometimes they want one thing … and I have to tell them, 'look, I don't think that's going to work for you. Let's try this.' It's great to be able to go out with these guys and really understand what they need."
Gable's intimate knowledge of surfing and his craftsmanship allows him to create the ideal board for those looking to hang ten. And once the functional elements are in place, there's a lot of room to add in some personality.
He uses multiple techniques to bring life to his work. From inlaid fabrics to a kaleidoscope of colors, it all goes a long way toward making a board truly one of a kind.
"I think it's a lot like cooking for me. It's the same kind of creativity you use when making a meal. In fact, the way I lay my knives out in the kitchen is the same way I lay my tools out here," he says, standing in his workroom.
"The most important thing is for the boards to fit their personality. For me, a lot of my boards end up orange … that's my color, I guess."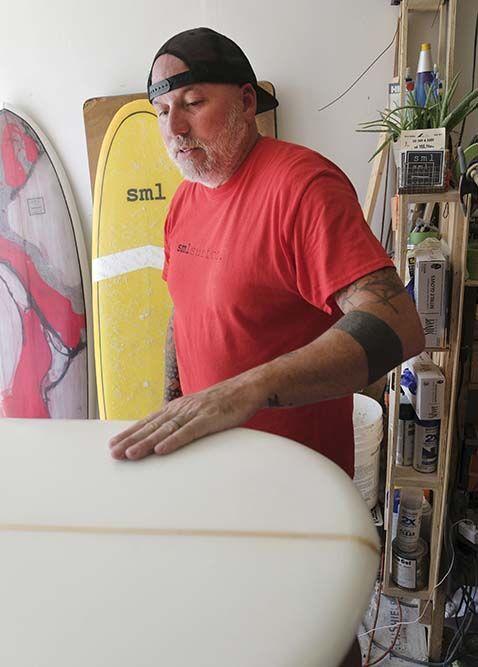 Like his signature color, Gable's boards are becoming a mainstay on Isles' beaches, where surfing has enjoyed a boost in popularity.
"It's amazing here because it's still a small group, but everyone is really laid back. In New Jersey, everyone was super-aggressive and you had to fight for waves — it's not like that here. Everyone is so cool," he says.
"It's definitely growing. There used to be a time when you'd see paddleboards everywhere … now there as many surfboards as paddleboards, if not more, which is great."