Eric Wisham came by his love of cooking naturally: he inherited it from his father. Wisham grew up helping his dad man the grill, smoking meats and making masterpiece meals for events and special occasions around his hometown of Tifton.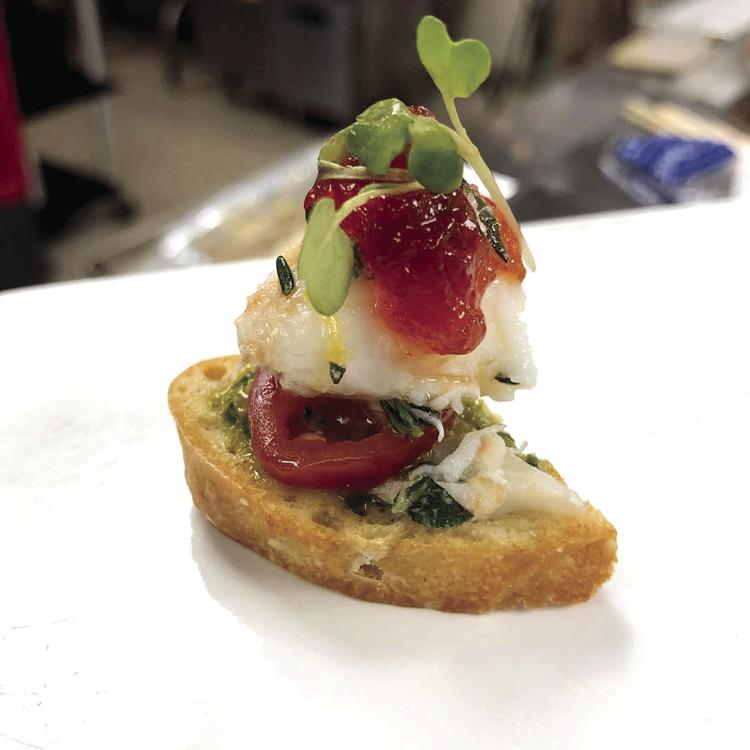 "My dad had a big smoker … and he would help people out with big events like weddings or parties. He never wanted money for it ... he just wanted to help," Wisham says. "So I grew up around that, always cooking and grilling." 
Another seemingly inherited trait — a love of gardening — came from his grandfather. As a child, Wisham could often be found toddling along after the patriarch as he harvested fresh produce from the sweet Georgia soil. "My granddaddy always had a garden. I would help him pick corn, cabbage, and tomatoes, all that sort of stuff," Wisham reminisces.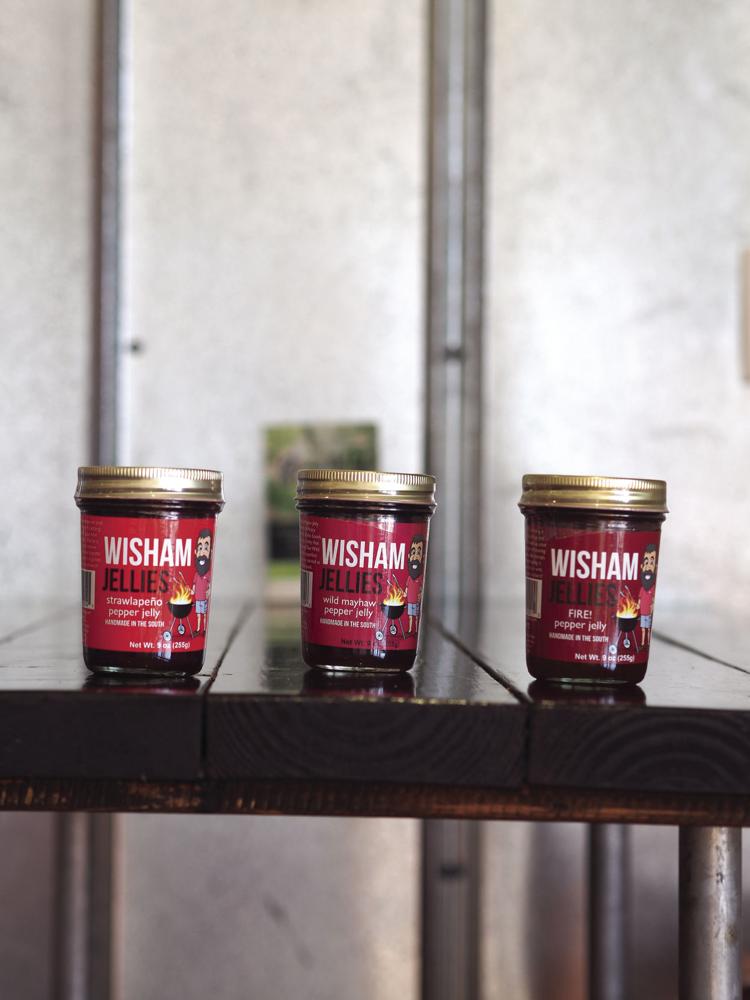 These family ties and influences — cooking and gardening — set Wisham's course in an unexpected way. As an adult, he pursued photography professionally but also kept a garden as a personal hobby. He started with okra, tomatoes, squash, and lots of peppers. "I've always liked spicy things; so I was growing jalapeño, habanero, and cayenne peppers. They are really easy to do, very low maintenance," he says. "So I was on a pepper kick, and I was just getting buckets of them. I was trying to find something to do with them, and it just dawned on me to make a hot sauce or hot jelly."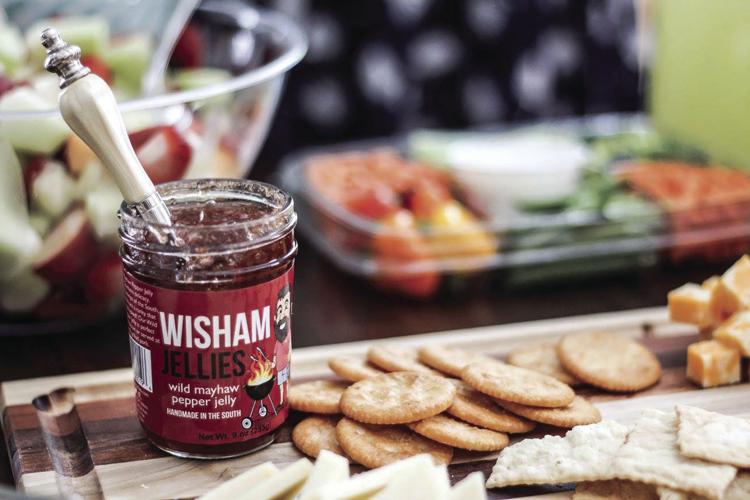 And with that, Wisham Jellies was born. His home kitchen became a laboratory of sorts, as he mixed and meshed various recipes in search of the perfect mix of sweet and heat. 
His first concoction was one that followed his own preference for spice. "I was cooking and grilling, smoking hams and pork chops with using some generic jelly I got at the store as glaze. So I thought I'd try to make my own with the peppers from the garden," Wisham recalls. "The first was the Fire! pepper jelly. I made that and then started passing it around to my friends to let them try it. They all really liked it." 
They liked it so much, in fact, that they started to seek it out. Wisham was getting frequent requests for the jelly, so much so that he decided to make other flavors and variations. He created cranberry pepper, pineapple, peachy pepper, and "strawlapeño" jellies, eventually crafting a 10-jelly lineup.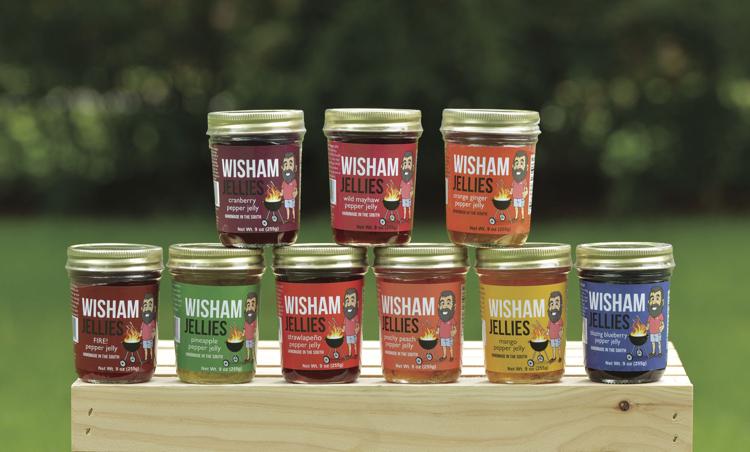 And before he knew it, he had a full-fledged business on his hands. Wisham started delivering batches of jellies and setting up at a local farmer's market in downtown Tifton. "It really took off. I couldn't believe it. I wanted to step it up even more. So I worked with the University of Georgia's agriculture department, and they helped me find a packaging facility where we could do our jellies. I worked with a local guy to do our logo. It all happened fast ... I did my first jelly in May 2012 and was in retail stores in October 2013."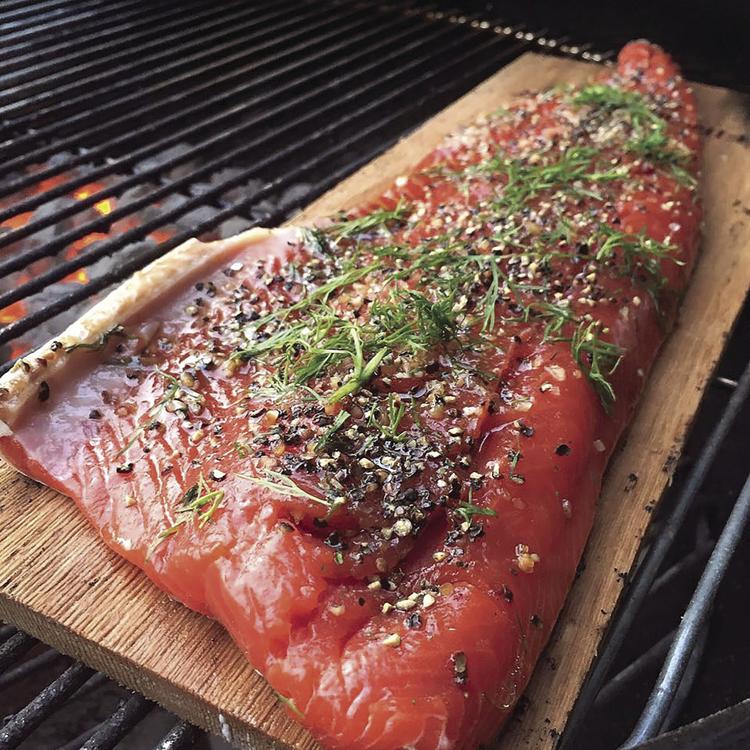 Now the brand has expanded well outside of his hometown of Tifton to the sunny shores of the Golden Isles. "I've been going to St. Simons Island my whole life. We're only two hours away, so it's not far. So one day, I just loaded up the truck and drove over. I starting talking to different market and restaurant owners," Wisham says. 
He made friends fast, and local entrepreneurs welcomed him into their shops. His jellies can now be found at St. Simons Island locations including The Market at Sea Island, Two Friends, Uncle Don's, Sea Salt Table, and St. Simons Drugs. He also operates wishamjellies.com, where the jellies retail for $7.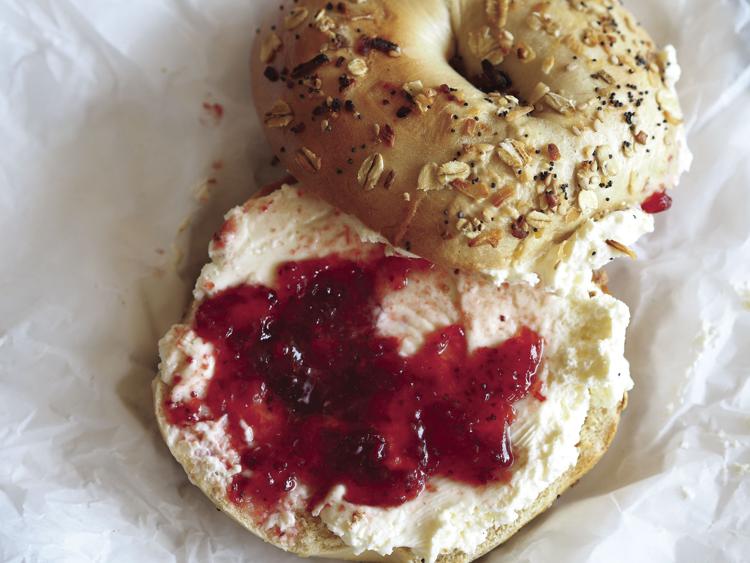 Restaurants have gotten on board as well, incorporating the jellies in some of their dishes. "Halyards, Tramici, and Southern Soul use them in their specials. Sandy Bottom Bagels, too," he says.  
Wisham has also become involved in various festivals and markets. This has allowed him to connect directly with locals, expanding his product's reach even further. "I've been a part of the St. Simons Food and Spirits Festival. I've done Southern Soul's Firebox and the Sea Island Market farmer's market," he says. "That's how I've kind of built a following over there."
Wisham has also added a dry rub to the mix, a perfect choice for summertime meats hitting the grill.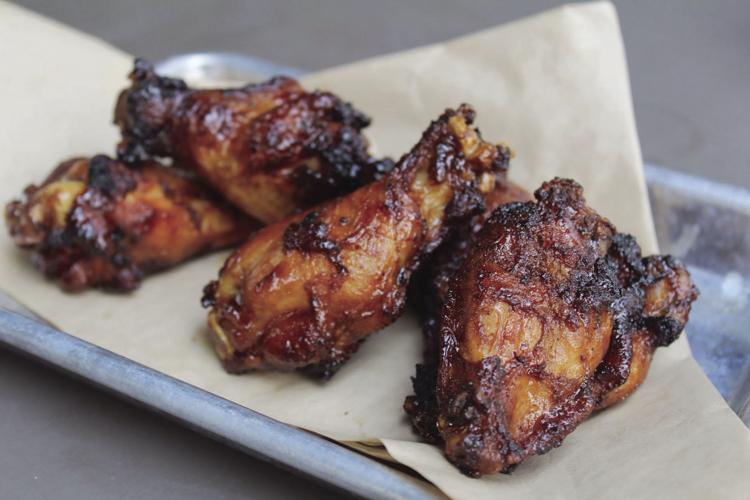 Even with all of his success, the journey has been a bit of a whirlwind. At his base back in Tifton, he has converted a historic home into a business storefront, splitting the structure into space for both of his passions: jelly-making and photography. "I was doing photography at the time I started with the jellies. I was going all over Georgia and really wanted to make that work. I got the house to use as a photography studio, but then I started messing with the jellies," he says with a laugh. 
"Now I've split the studio into two with separate entrances. The right side is the market, where I have the jelly and other products. Then the other is the photography studio. I don't get to do that much since the jellies took off the way that they did. I spend a lot of time working on sales, packaging, and shipping." 
He is also always experimenting in the kitchen, allowing his garden to fuel future creations. "I'm always looking for new flavors," he says.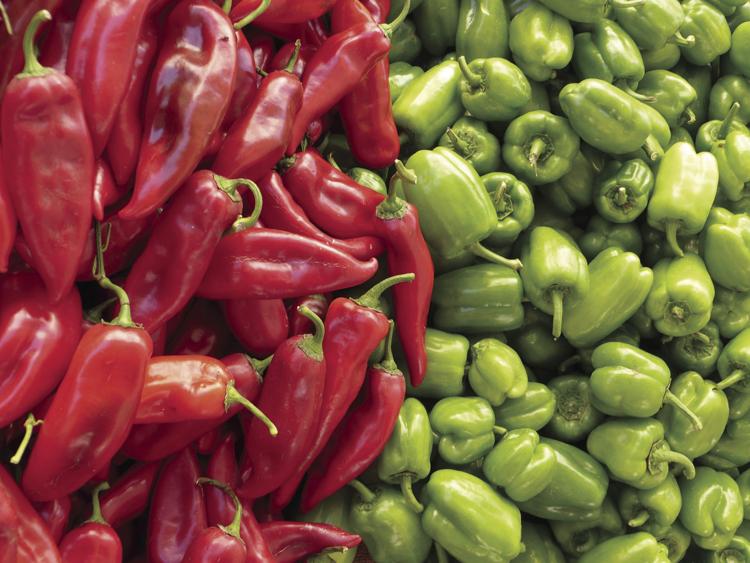 Looking back on his rise to jelly-fueled stardom, Wisham can barely believe how things all seemed to come together. "It wasn't in the plan at all. I just started out messing around with jellies," he says with a laugh. "I was just seeing what I could do with it ... and it really took off."