They're coming and they're hungry. It's the thought that flitters around the minds of every holiday season host or hostess. 
While there is nothing better than a house full of friends and family, it can put a lot of pressure on the one holding the festivities. From making sure the house is clean — and appropriately decorated — to getting gifts and groceries, it adds up to a lot of work.   
Then, there's the cooking itself. Whether it's Thanksgiving or Christmas, everyone is expecting to be greeted by a major spread with all of the fixings.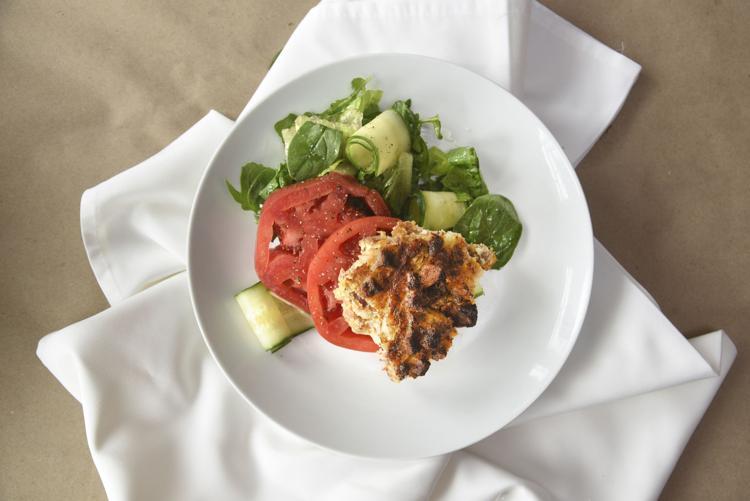 But there's a way to make that a little bit easier — enter the casserole. 
For centuries, it has been a go-to for would-be chefs around the world. The origins date all the way back to the 1200s when Medieval Europeans were serving up baked dishes that consisted of rice, meats, and a savory sauce. In fact, the term "casserole" actually comes the Provencal word, "cassa" and the Medieval Latin word, "cattia," which both translate to "ladle." That makes sense considering the manner in which it's served. 
Fast forward to the 1800s where it started to evolve into the more modern incarnation. The one-dish format really hit its stride, stateside, in the 1950s. 
Today, cooks know that you can create a casserole with almost anything. It feeds a lot of people without a whole lot of effort, which makes it just perfect for holiday gatherings.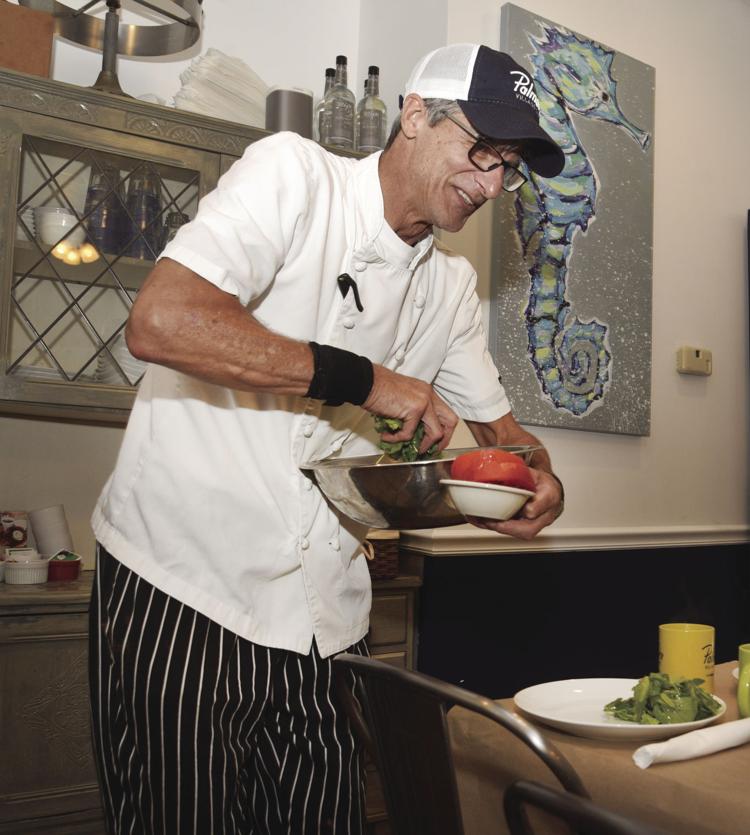 Of course, it's easy to pigeonhole the casserole, limiting it to the traditional broccoli, squash, or green bean. But, in reality, the sky is the limit when it comes to the dish. Just ask John Belechak, chef at Palmer's Village Café on St. Simons Island. 
"It's easy. It's less time in the kitchen. And you can really do just about anything. You can clean out your refrigerator … just throw it all in the casserole," Belechak says.  
Naturally, being a chef and co-owner at one of the local brunch hotspots, he does favor a breakfast casserole. It's an easy way to serve many people on a busy Thanksgiving or Christmas morning.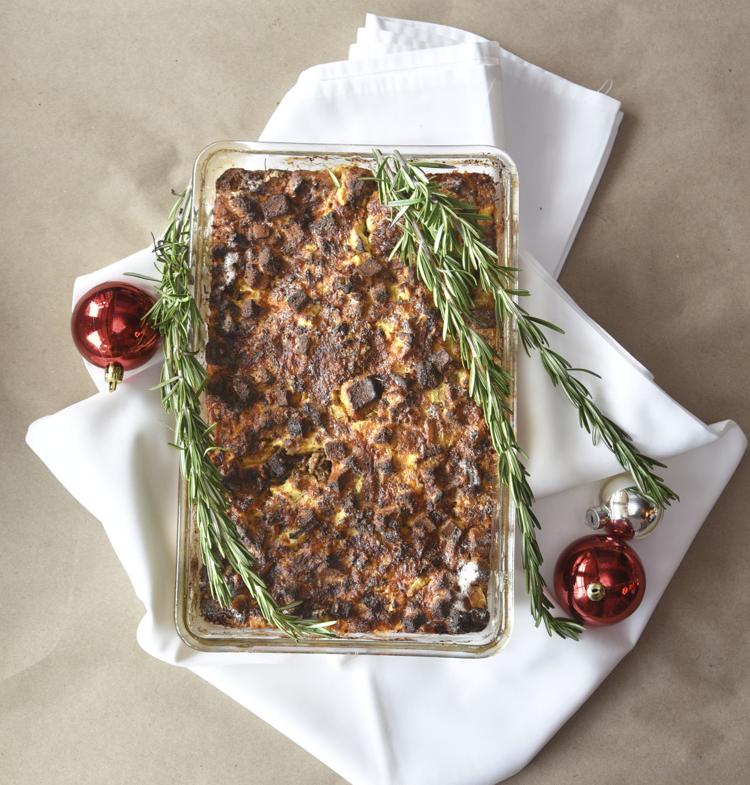 Belechak's Cajun casserole presents a blend of morning flavors.
"It is pretty packed with flavor. It covers almost all the food groups. It has meat, vegetables, dairy, and bread. It's a one-stop shop. It's not overly spicy, either," he says. 
Like Belechak, Tanya Sergey appreciates the versatility of the casserole. The owner of A Moveable Feast in Brunswick says that leftovers can provide an avenue for experimentation.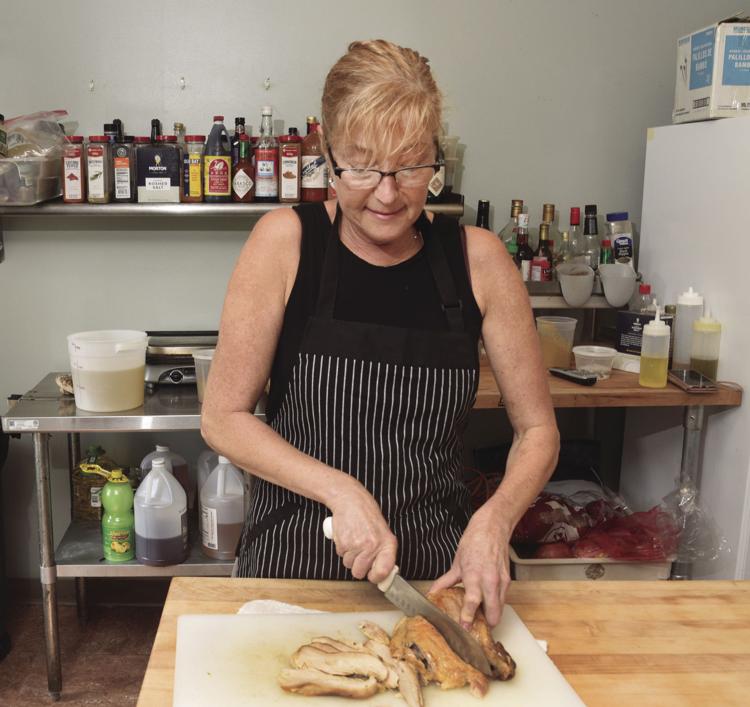 "You don't really think about it, but when you have all of these leftovers you can put them together in casserole, or layer it like a bean dip. You mesh all the food on your plate together anyway, so why not?," she says with a shrug. 
Sergey knows a thing or two about crafting a holiday feast. Each year her restaurant serves up full Thanksgiving Day meals for singles, couples, or spreads large enough for extended family. 
"We can do it for up to 30 people," she says, standing in her recently renovated space on Chapel Crossing Road. "A Moveable Feast does about 120 takeout Thanksgiving dinners every year. We do everything from soups through the desserts. We can take orders up to the Friday before Thanksgiving."
For her leftover casserole, she starts with all of the staples — turkey, dressing, sweet potato soufflé, green beans — already prepared.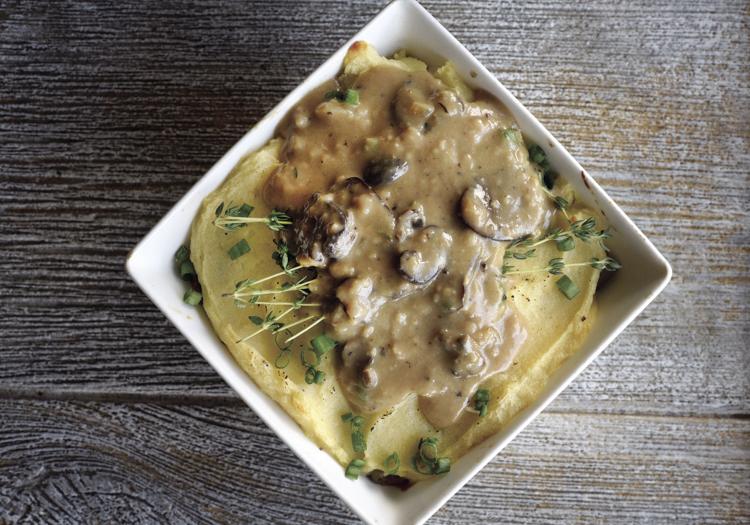 "I put the stuffing on the bottom with a little homemade chicken broth, but you can use whatever you have. Then, I put a layer of sweet potatoes, turkey, cranberry sauce, green beans, mashed potatoes. I topped it with a sherry mushroom gravy," she says. "I think you could make a big one for the family, but typically the family departs, so you could make individual ones that look prettier."
Of course, casseroles being essentially limitless means that there is an option for every course, including desserts. 
Tim Lensch, Executive Chef at the Georgia Sea Grill on St. Simons Island, loves using finds around his kitchen to make interesting compilations. 
"Casseroles, in general, are super-duper easy. It's something you can throw in the oven while you're doing other things or entertaining," Lensch said.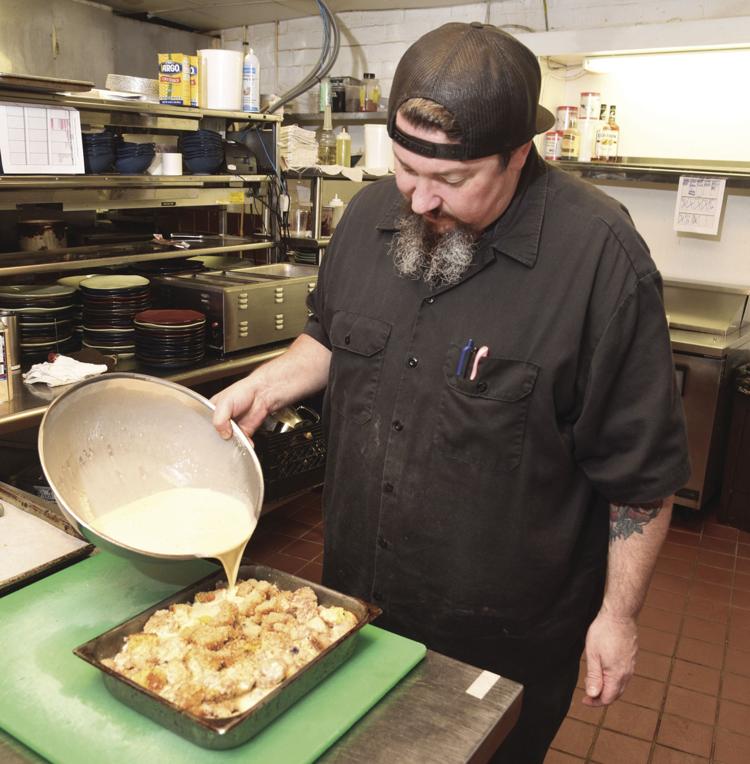 He enjoys combining day old muffins or breads into a decadent bread pudding. That, he adds, can easily be served up casserole-style.  
"I make my bread pudding a little differently than everybody else. Everyone has their favorite bread to use, whether it's challah bread or croisssants. Not me. I like to use whatever is leftover, laying around … cinnamon rolls, muffins, breakfast pastries, donuts, whatever," he says laughing. "It's great because that stuff is already seasoned. Basically, all you have to do is break it up, throw it in the pan, make a nice custard to pour over it, and put it in the oven — then you're good."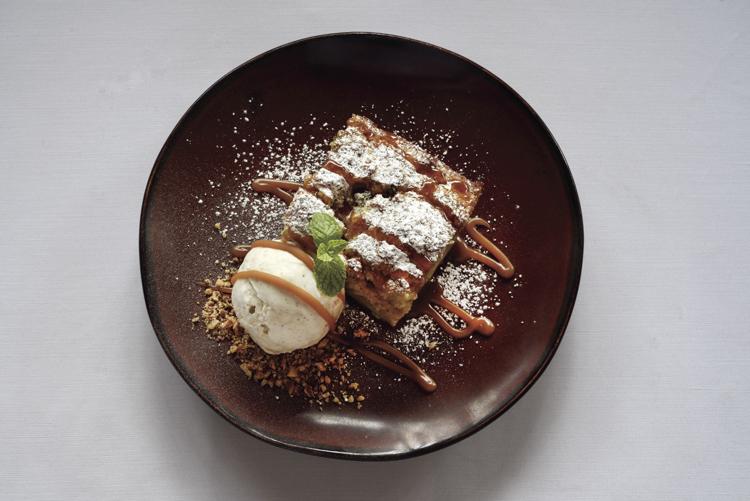 Lensch says bread pudding, like casseroles in general, allows for plenty of customization. 
"If you wanted a breakfast bread pudding, you could add maple syrup for a French toast style," he said. "You could also add in berries, extra mixed nuts to throw in. When it comes to bread pudding, you can do anything you want to with it, honestly."