The coronavirus pandemic shook the world to its core, causing staggering death tolls and heart-wrenching scenarios — families having to bid farewell to their loved ones via video chat and foregoing funerals due to the risk they posed.
It also brought daily activities to a screeching halt. Healthcare workers and frontline heroes from doctors and nurses to grocery store workers stepped up to battle the virus.
Citizens did their part too, from dusting off sewing machines to create personal protection equipment to fundraising to saluting teachers and seniors whose school year was cut short. As always, the Golden Isles community was more than willing to do its part to lend a hand. Here are just a few of the ways that we joined together during this crisis:
The Mask Makers
When the alarm was raised over the lack of personal protection equipment for critical workers, countless individuals sat down at sewing machines to answer the call. Locally, individuals and groups immediately mobilized, cranking out masks on an massive level. Business owners like Auret Cavedo, co-owner of Island Drapes and Upholstery, joined the cause, partnering with Glynn County Community Development for more than 2,000 masks and donated those to the health system, as well. Beverly McBride, a financial analyst, also fired up her machine to make masks for anyone in need.
Groups, too, formed to tackle large-scale projects. One of the these, the Banditas!, included more than 50 men (Banditos) and women who churned out hundreds of masks for groups like FaithWorks, St. Marks Towers, Safe Harbor, the Salvation Army, and local firehouses. They even whipped up 150 to be sent to sea with a submarine crew departing from Kings Bay in Camden County.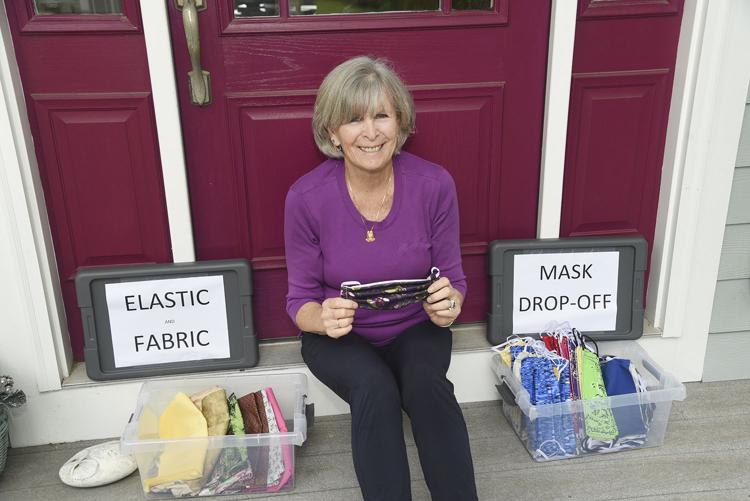 Serving the Servers
The Firebox Initiative was born out of a tragedy — a blaze that engulfed local hot spot, Southern Soul, in 2010. Co-owners Griffin Bufkin and Harrison Sapp were supported fully by the community who rallied around the business and helped them rebuild. To show their gratitude, they founded the Firebox Initiative, a 501c3 nonprofit modeled after the Giving Kitchen in Atlanta.
The organization raises funds to distribute to service industry workers — waiters, waitresses, and cooks — who have fallen on hard times. With the closing of restaurants due to the coronavirus, Firebox stepped up to donate more than $100,000 to area workers impacted by the pandemic.
Sharing Smiles
For children, the coronoavirus posed an entirely different set of challenges. They were shifted into homeschooling mode and were restricted from holding playdates with friends. But as families sheltered-in-place, only able to leave homes for essential outings, a curious thing began to happen. Furry faces of stuffed animals began appearing in windows throughout the Isles, forming a virtual safari for children.
Another way children's spirits were lifted came in the form of drive-by parades designed to celebrate birthdays and special events when friends couldn't gather together.
While seemingly small, it helped to bring countless smiles to tiny faces in the midst of great uncertainty and change.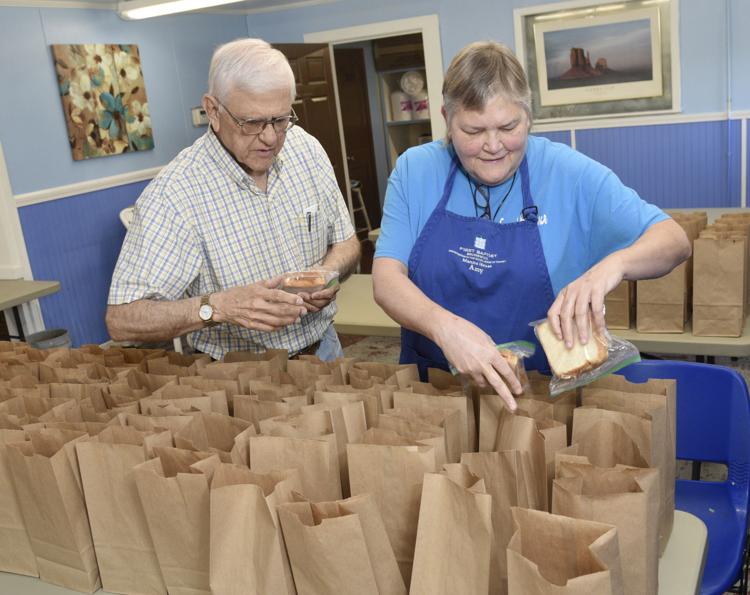 Instilling Hope and Lifting Spirits
With churches forced to shutter their doors, services quickly moved online. The faithful met through YouTube and in Zoom meetings to keep their souls strong in the midst of such trying times.
Religious organizations also kept their missions moving, boxing food for the needy and holding drive-through or virtual communion.
The arts community too has looked to buoy spirits. Glynn Visual Arts on St. Simons Island erected a Wishing Wall where community members could attach their hopes, prayers, and mementos to inspire others.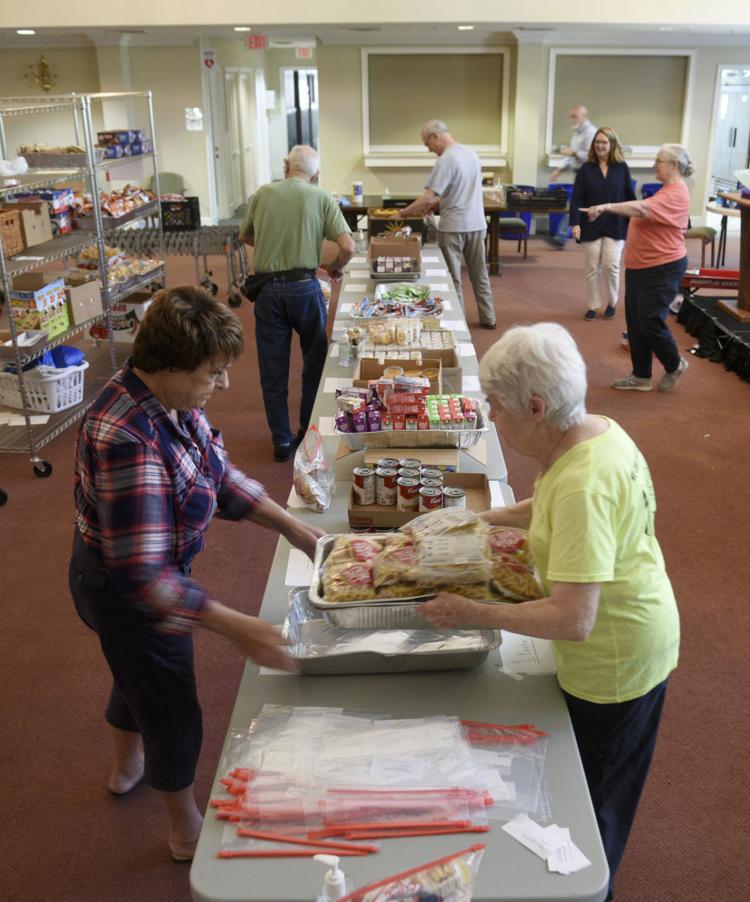 Feeding the Hungry
As jobs were cut and schools forced to close, many across the Golden Isles began to worry about those who may go without one of life's basic necessities — food. Numerous community members responded immediately, though, to ensure that daily meals were made available to residents of all ages.
Staff at Glynn County Schools and the Boys & Girls Clubs of Southeast Georgia quickly organized daily food distributions for local children, many of who rely on school for breakfast and lunch every day.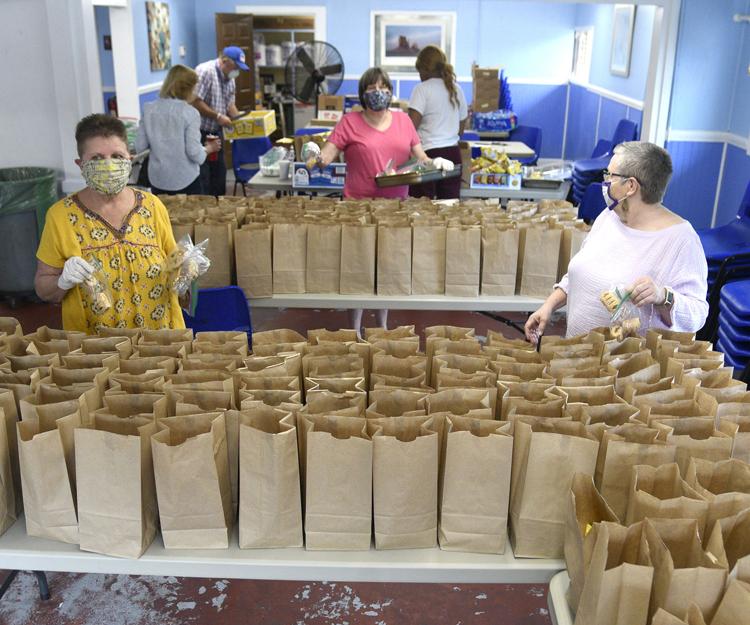 America's Second Harvest of Coastal Georgia hosted massive food drives that served thousands of Glynn County residents, some of who would arrive hours before the distribution events began to secure a spot in line.
Individuals and business owners with limited means but big hearts, such as Lady K's Kitchen owner Kristie Cameron, began preparing meals to serve the community. Cameron turned her soul food restaurant into a meal distribution center for the children in her neighborhood in Brunswick. Within weeks, she was serving around 700 children a day.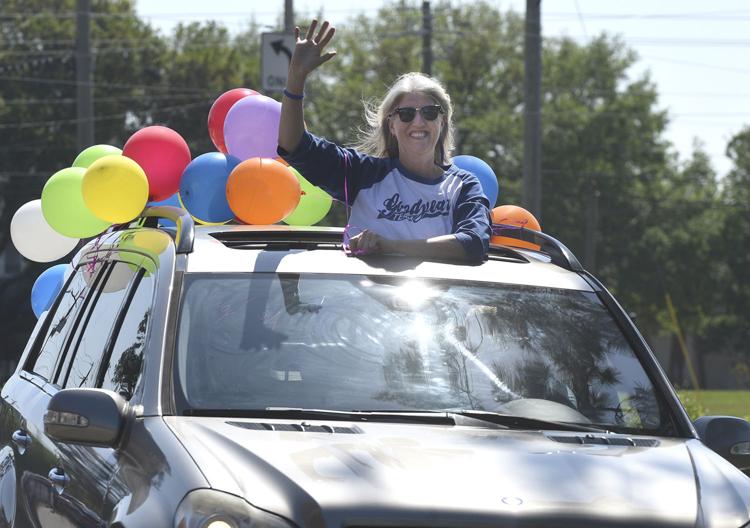 Saluting the Seniors
COVID-19 canceled many highly anticipated events, but among the most painful experiences lost to the pandemic were high school and college graduations.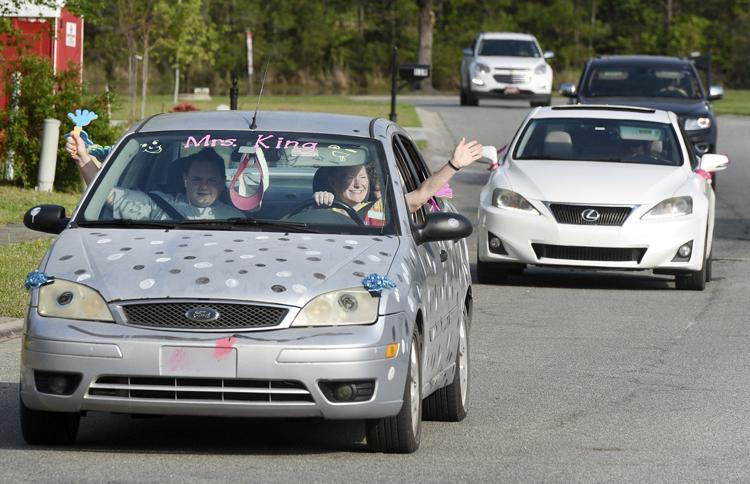 Students put in years of work in the classroom while looking forward to the day they'll turn their tassel on a graduation stage. The pandemic canceled many treasured end-of-year events in schools, including proms, commencement ceremonies, and other festivities planned for seniors.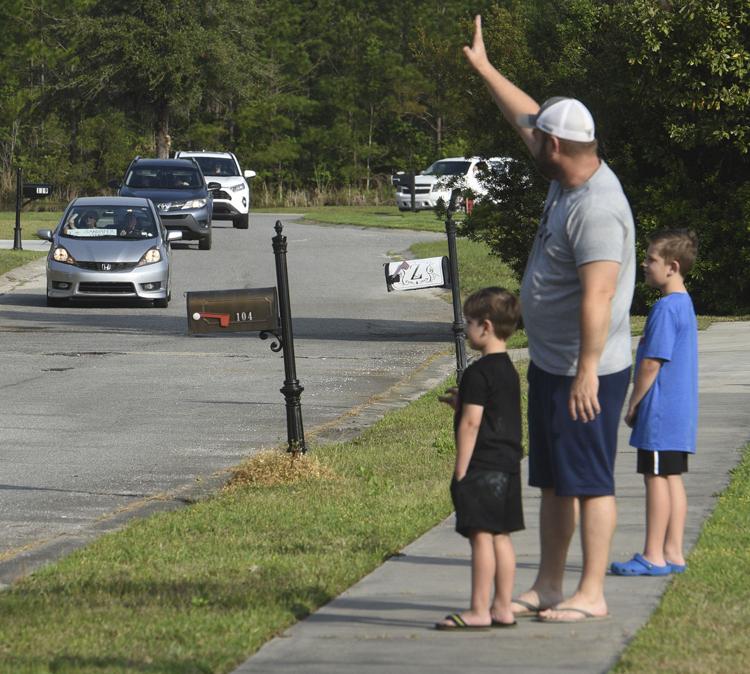 The community stepped up, though, to celebrate the accomplishments of local seniors and to showcase pride for the class of 2020.
Award ceremonies were reorganized so that seniors receiving scholarships and honors could still have their moment to shine. Businesses advertised their support for local seniors. And local schools and the College of Coastal Georgia planned for postponed ceremonies to honor their seniors.