Few are fortunate enough to make their passion their profession. Those who have, though, didn't succeed at that feat overnight. Many first had to work to discover their passion and then to build their professional lives around what they love. In doing so, some can reach a level of fulfillment many others crave 
Lea King-Badyna, executive director of Keep Golden Isles Beautiful, pairs her talents for communication with her passion to conserve the natural environment. Her love for her work translates into the dedication she shows toward keeping her community beautiful. 
Bill and Mendi Rush, owners of the Golden Isles American Taekwondo Association school in Brunswick, spent years training in martial arts before opening their own school, at which they're able to educate the next generation in the art of Taekwondo.
And Catherine Hillis, a plein air artist, travels the country creating paintings and sharing her talents.
These are just a few of the local residents who've made their passions into their professions, and below they share their stories.
Lea King-Badyna,  executive director of Keep Golden Isles Beautiful
Lea King-Badyna's favorite pastime is talking trash. Fortunately, that's her day job.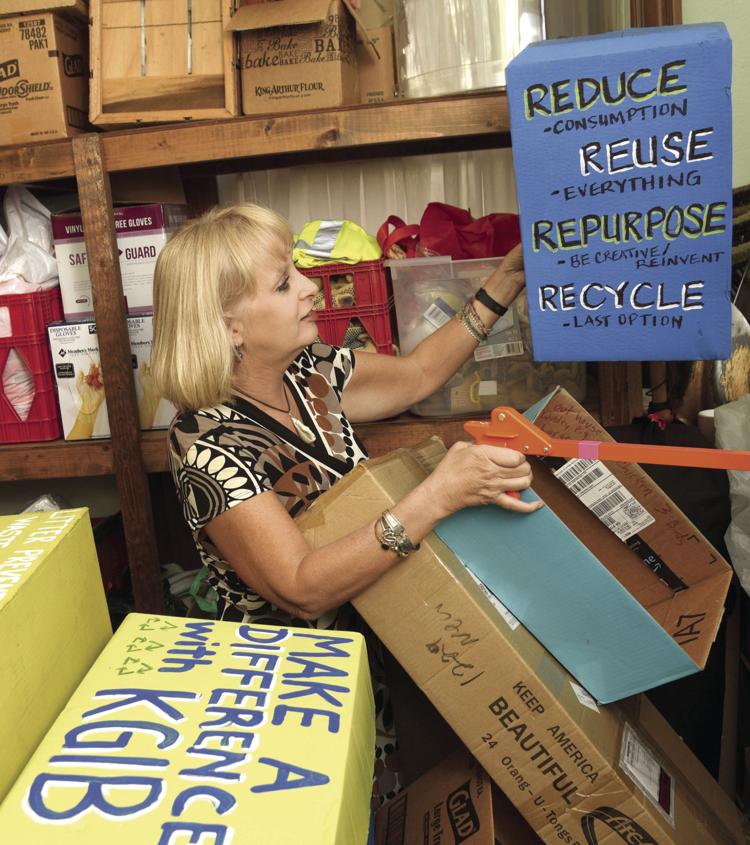 King-Badyna is the executive director of Keep Golden Isles Beautiful, a nonprofit in Glynn County that brings together the public, the business community, and many more to keep this area eco-friendly and litter free.
King-Badyna has served as the executive director for six years, and she says the position marries many of her professional and personal passions.
King-Badyna volunteered with Keep Golden Isles Beautiful before joining the staff.
She worked previously for the Coastal Resources Division of the Department of Natural Resources, helping to organize CoastFest each year, as well as for the University of Georgia's Marine Extension office. Both jobs solidified her love and interest in working with coastal natural resources.
"Since I was not good in the biologies in college, I didn't major in any of that, but working in public relations and working with both of those organizations let me work in that field anyway," she says. "This job was just an extension of that, of still getting to work with the coastal natural resources."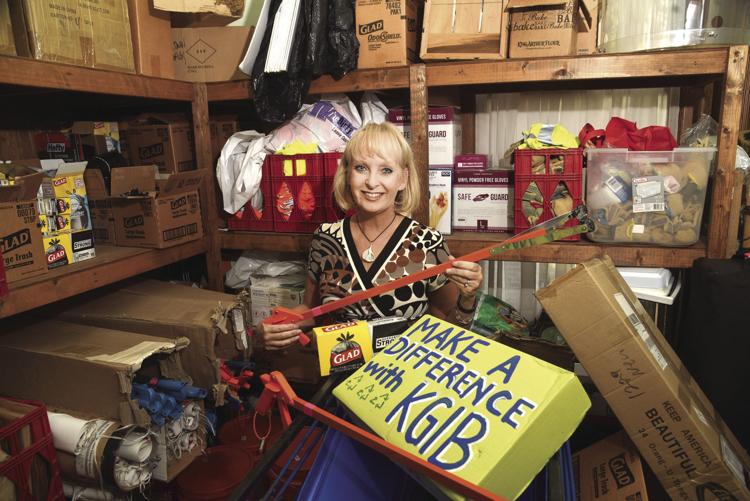 King-Badyna, when working for the advancement office at the College of Coastal Georgia, most enjoyed working on campus-wide projects. That passion carried over into her future interest in community-wide collaborations. 
"Keep Golden Isles Beautiful is like if all those jobs married and had a baby, it would be this job," she says. "It's working within the community, for community betterment, working with local officials and the public and businesses, basically for the health of local natural resources." 
Her goal, she says, is to preserve her home's beauty.
"What I most enjoy is working with a lot of different people to help make our community the most vibrant and best it can be for all of us," she says.
Her job allows her to be creative and challenges her to problem solve and develop solutions. And she encourages others to seek opportunities that fulfill them and help them grow.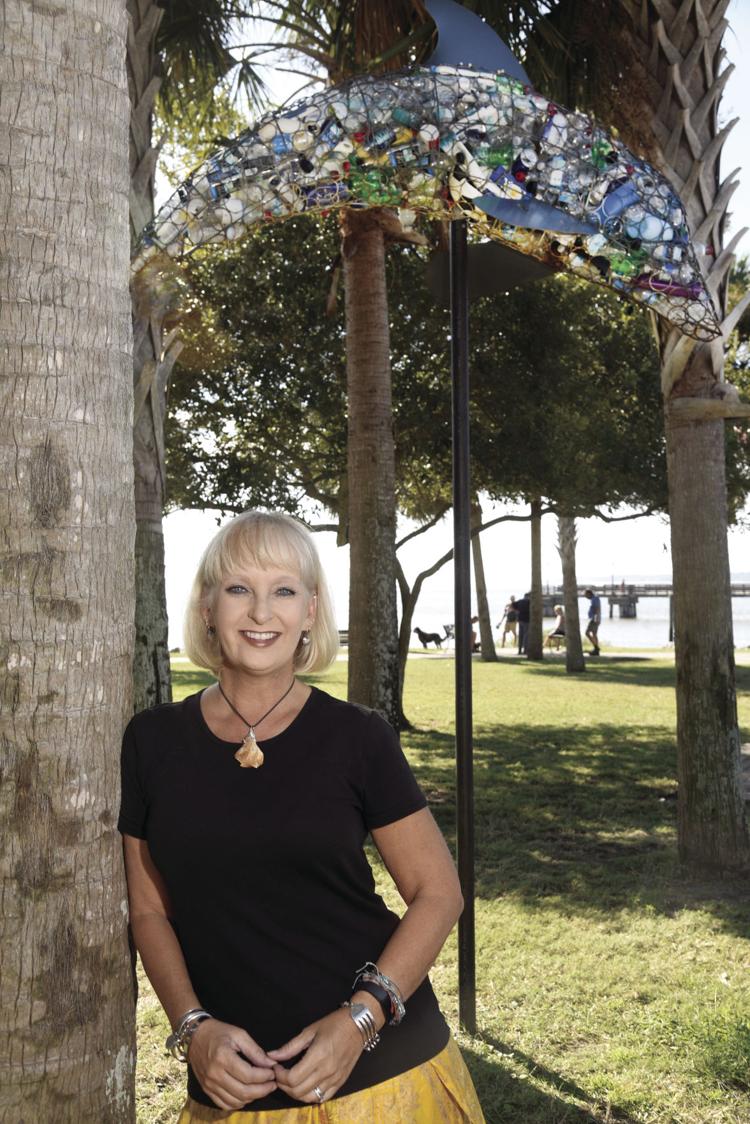 "Even just volunteering and getting that kind of experience can open doors and lead down pathways a person's never thought of before," King-Badyna says. "Be open to possibility."
Bill and Mendi Rush, owners of Golden Isles American Taekwondo Association 
Mendi Rush built her career before she discovered her passion. 
Mendi works as a computer programmer and project manager for a third party administrator for a health insurance company, at which she's been employed for 28 years. Taekwondo did not enter her world until later in her life.
When she began attending her daughter's first lessons at a martial arts school, Mendi had her first opportunity to gave Taekwondo a try. She did, and she quickly fell in love.
"I learned that I was a very competitive person," she says.
Today, Mendi is a third degree black belt in Taekwondo with numerous championship wins to her credit.
Her husband, Bill, is also a third degree black belt who has won many awards. Since they began teaching together, the pair have instructed more than 500 students in Florida and Georgia. They moved to Brunswick a few years ago to open the Golden Isles American Taekwondo Association school.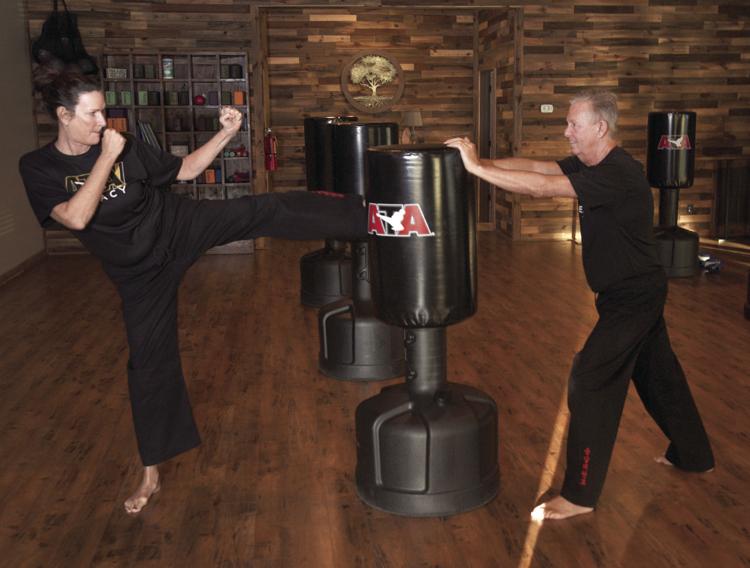 Taekwondo is special, they say, because it teaches self-confidence. Through the teaching of Taekwondo, Bill and Mendi help students overcome shyness and find self-discipline.
Neither has an educational background in childhood development. But baked into the foundations of martial arts, Mendi says, is a teaching of respect that is passed down from instructor to student.
"We are the example of what martial arts does — it's a giveback. That's the whole purpose," she says. "Most people think it's about winning trophies or sweeping the leg … but it truly is about giving back. You take what you accumulated and learned from all the instructors you've had over the years you've practiced and you take all the best parts and you give it to the generation after you."
Bill previously worked in resort and restaurant management. He got started in martial arts when he was 28.
"I'm 68 now," he says. "I've been doing this on and off a long time."
It's too easy, Bill says, to go down a career path without following any real passion.
"We tend to go through our education, and we start applying for jobs and oftentimes you get hooked into a profession because of an opportunity — as opposed to a love or something that inspires you," he says. "Often we get a handout from a friend or an introduction from someone else, and that opens an easy door and there we are. That becomes the career."
But to stay challenged and grow throughout life, he recommends getting out there, trying something, and discovering a passion.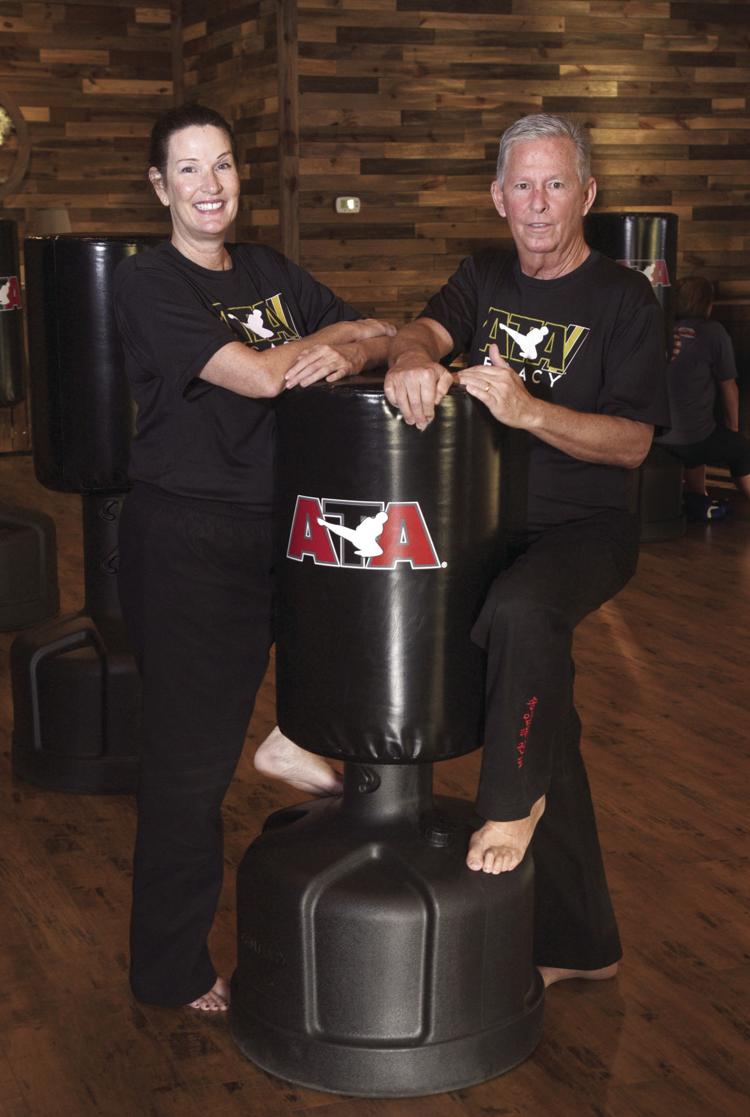 To find a passion — at any age — Bill and Mendi recommend taking chances and trying new things.
"Do not discount any opportunity you have to do something … try it once," Mendi says. "It may spark something in you."
Catherine Hillis, professional painter
Hillis has long been involved in the arts. But it was not until later in life that painting became her profession.
"I actually majored in theater at the University of Georgia and majored in costume design," she says. "But I did acting, and also I actually did work professionally before I had children, so I've always been in the arts."
After having children, she began focusing more on drawing and painting, and eventually she took her talents to the national stage.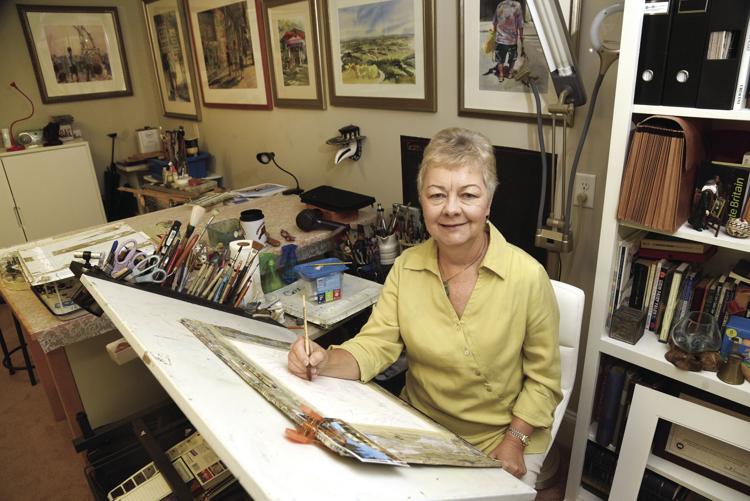 "I've always been able to draw and paint, and I did just take some watercolor classes when my youngest child was born," she says. "One thing led to another, and I started getting into national watercolor competitions. Then I began teaching, and then I decided to start my own business. And this was 20 years ago."
She moved to St. Simons in 2017 and began teaching classes. She works now as a professional painter, traveling around the country on the plein air painting market.
"I'm glad I can work as an artist, even though it's the physically most demanding job I've ever done, because it's my deep passion, and my personality, energy level, and ability match the demands of the job," Hillis says. 
On the plein air circuit, she brings her supplies along and creates paintings daily.  Then, she's able to share her work and her passion with fellow art lovers.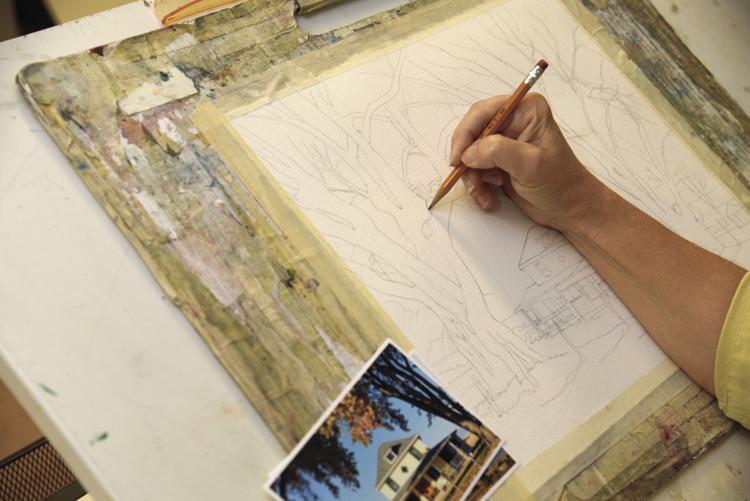 "I love to paint. I feel like I'm so lucky to be able to have my own business, to make a living off of it. I get to go to such wonderful places and paint the historic sites in each place. I'm so lucky to be able to do this," Hillis says.