If anyone knows how to throw a party that gets everyone talking, it's the ladies of the American Cancer Society Victory Board.
According to Victory Board member and past Victory Gala co-chair, Rebecca Lott, the Victory Board Gala started as a small fashion show on Jekyll Island 50 years ago by the late Harriet Gilbert to raise money for the Glynn County Unit of the American Cancer Society (ACS). 
"Harriett invited some friends for that fashion show and the next year, a committee was organized, and it got rolling from there," Lott says, adding that the current Victory Board was formally organized in 1994, after she and some other local members attended the famous Cattle Baron's Ball in Dallas, Texas, a hugely successful fundraiser for the ACS. "Going to the Baron's Ball and seeing how they put on such a successful event really helped us and made us realize we needed to have a more formal organization."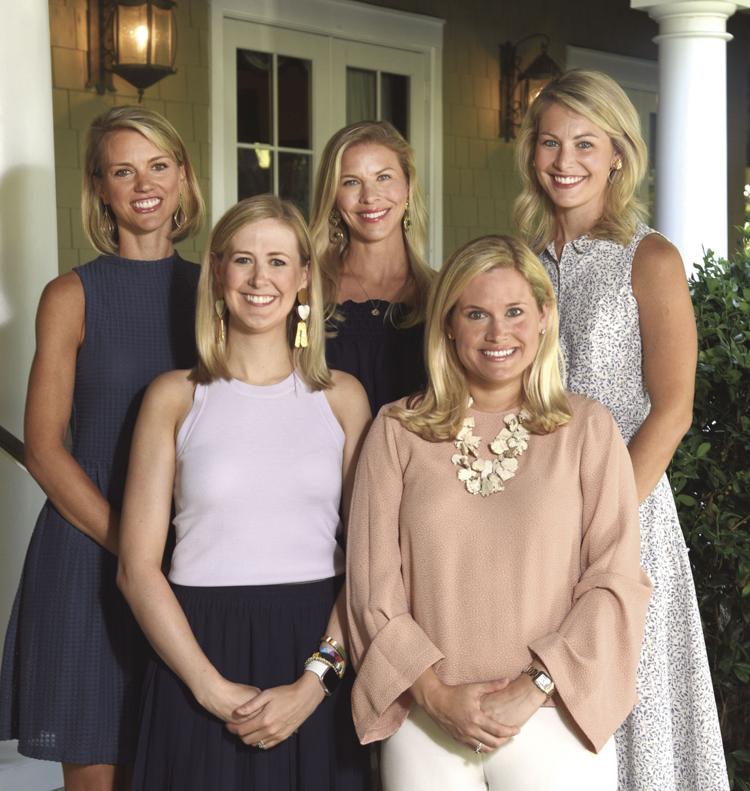 That trip paid off, as the Gala grew more successful with each passing year.
"In 1988, the year before I co-chaired the Gala with Dawn Hart, they had over 200 seated attendees in the Portman House on Sea Island for dinner and it was noticed all the way up in Atlanta because it raised the most money that year than any other ACS unit in the state. We've also been in Town & Country several times."
Although the Gala benefits the ACS's education and research efforts, Lott says Victory Board members wanted to do something for Golden Isles residents battling the disease. "We wanted to help them with things like rides to the doctor and providing them wigs when needed," says Lott, who said she first got involved with the charity because of her grandmother's and mother's both having cancer. "My mother has it again. Cancer is something that touches all of us."
That's why the Victory Board strives to raise as much money for the ACS as possible. While the Gala's silent auction had been the biggest money maker in those first years, Lott says, after the group became more structured, they met with a group of local bank presidents to see what corporate sponsors would want. Since then, the Board's local corporate sponsors provide the most money and support, allowing the Gala to raise more funds for the ACS.
"We are fortunate to have such support for years," says Katherine Swafford, one of this year's Gala co-chairs. She also says she feels fortunate to have the information and expertise of all the Victory Board members and Gala Chairs before her. 
"We still have 15 of the original group still participating, and many of their daughters are now involved," Lott says. "As soon as one Gala is over, we start working on the next one. Each March, we have a party when the new Gala chairs are announced. When I did it, we had only two chairs. After 1989, we've had five co-chairs."
Swafford's Gala co-chairs this year are Katie Buckley, Livi Elliott, Caroline Flexer, and Anna Hopkins. "We each had areas we focused on based on our strengths and interests, but we all came together to plan. We are fortunate to have the technology that allowed us to easy access to past events."
Each year, the chairs select a theme — everything from "An Evening at Monte Carlo," to "The Roaring 20s," to "Rhinestones & Spurs."
"Our theme was "Taking a Cruise on the ACS Cure," Lott says. We had a naval commander from the base in uniform as the captain, and attendees walked up a gangplank when they arrived."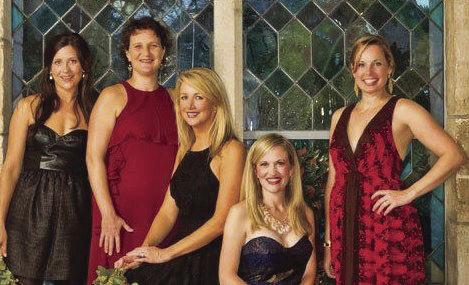 This year's theme celebrated Victory's 50th Anniversary at Sea Island's Retreat Clubhouse on October 26. "Our theme was 'A Golden Gala.' We kept the decor simple and elegant, and incorporated our old photos and had a short video that included our history and interviews, including one of our past chairs," Swafford says. "We sold out our seated dinner for 200 in the ballroom, and also sold strolling tickets for a buffet dinner outside under a tent." 
Although this year's Gala is now in the books, this year's co-chairs aren't done yet. 
Beyond the Gala
While the Gala is the Victory Board's premier event, it isn't the only fundraising event the Gala Chairs have to plan and implement each year. "Victory has four or five events a year, allowing us to reach a lot more people," Lott says. Those events have included fishing tournaments and a karaoke party, she adds.
Prior to the Gala this year, the co-chairs put on the annual Father Daughter Dance that is held each February. "In April, we had our first annual Greens & Strings Golf Tournament at Ocean Forest, followed by band party at Mellow Mushroom. We got a great response and raised over $50,000," Swafford says. The co-chairs' final event of the year is the popular children's holiday event, Merry Movies at the Island Cinemas on December 7.
"It's a really cute kids' event that we've done for four or five years," Swafford says. "We show a couple of Christmas movies, including 'The Polar Express' and the kids come in their pajamas. It's something great for families to come to together, all for a good cause."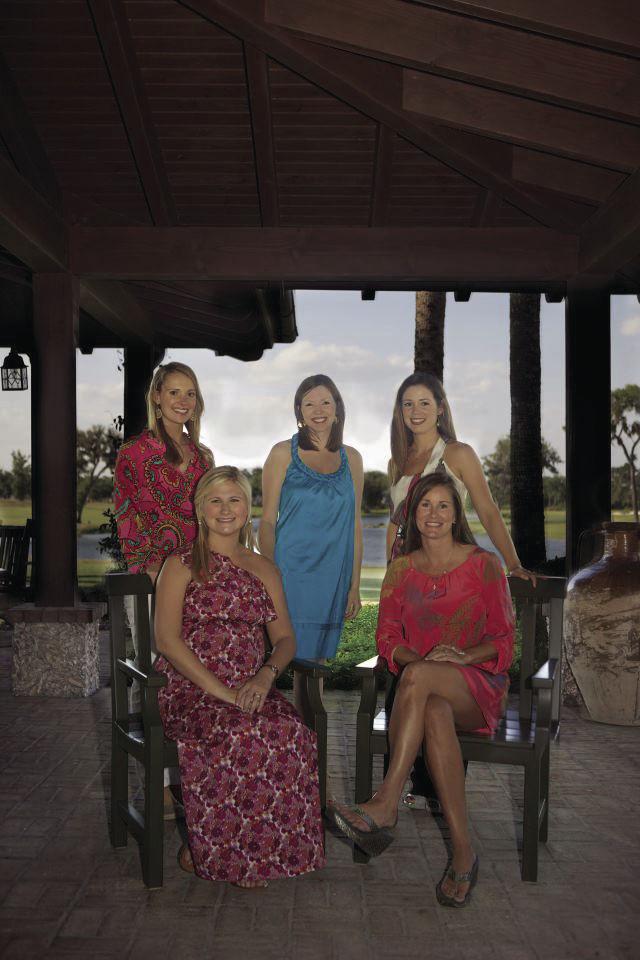 Sharing What They've Learned
With years of successful party and event planning under their collective belts, Victory Board members are happy to share some helpful tips for any individual or organization planning an event. 
According to Swafford, the starting point, and perhaps most difficult, part of the planning process is picking a date and location. "Finding the right date, especially in a busy season like the fall, takes planning to avoid other big events. Also finding a location that best meets your needs can be a challenge," she says.  Once those two things are in place, the rest starts falling into place."
Both women say they highly recommend attending other events like the one you are looking to put on and take notes. "See what ideas you might incorporate in your event and how the planners of the other events made things work. You can get some great ideas," Swafford says. "Last year, I got to go the Blue Jean Ball and the Wine, Women & Shoes events. Both were great, and I came away with ideas that I thought would work for us."
They also say being organized, and having plenty of people, including outside vendors, to ensure the party goes off as planned. The Victory Board now has 30 members and 40 associate members involved.
"There are so many details and logistics to work out and it takes a team. We are fortunate. Sea Island has a huge team, we also have the help of the American Cancer Society rep and her team, the staff of Beachview, and the Vine florists," Swafford says.
 "There are a lot of working parts in something like this," Lott says.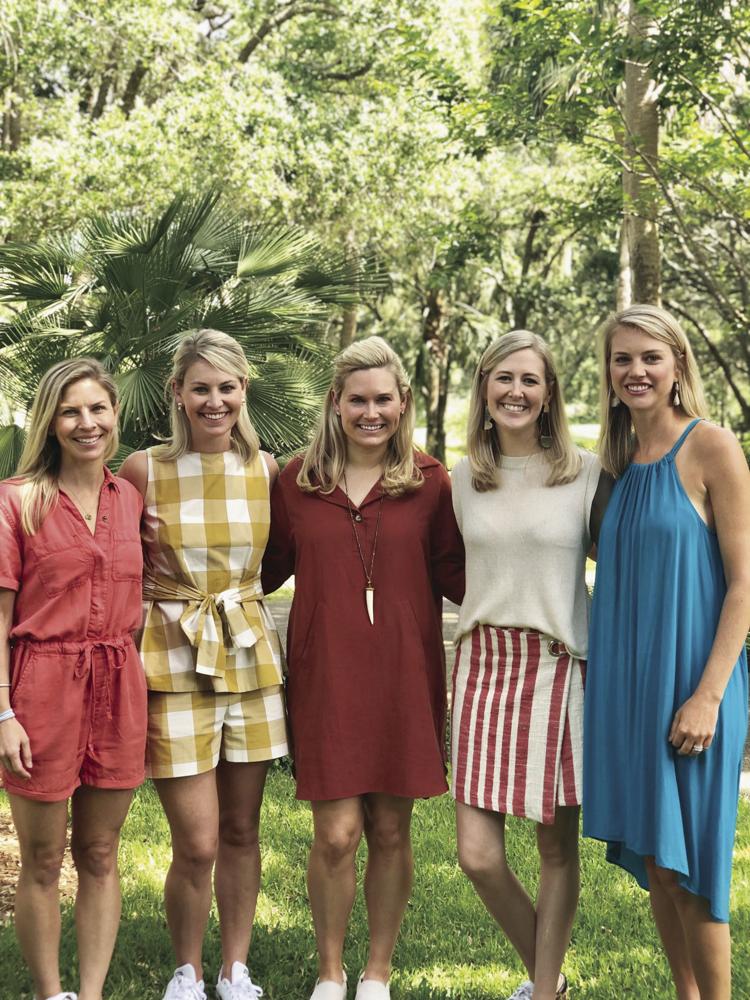 "You also have to be detail-oriented, and you need someone who understands finance. That's important," Swafford agrees. "I'm a CPA, so that is the strength that I brought to the table. You need to try to keep your budget as low as you can in order to maximize your profit. Know your big costs to determine how many auction items you need, and you have to be careful not to let the cost get away from you."
Swafford advises that planners look at what is most important to their respective events, and put more money into that area or areas.  
"I look at what would what would enhance the guests' experience and spend more funds there. For the Gala, that was focusing on the food and the band," she says. "We wanted a great dinner and a great band for dancing."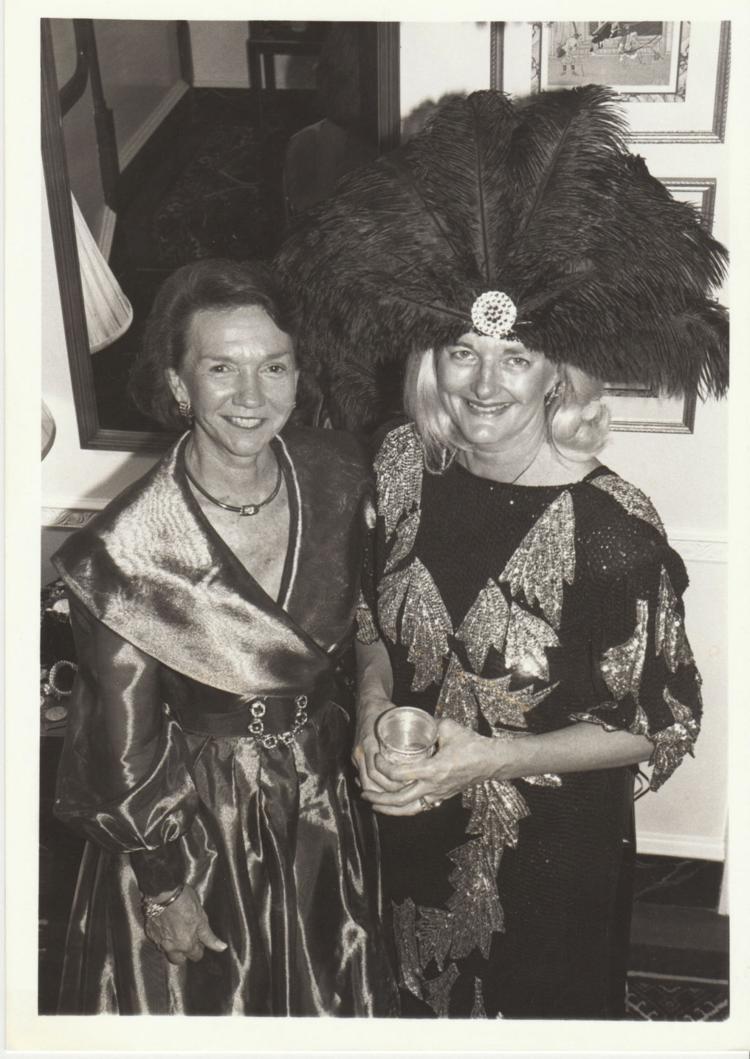 She adds planners can also save money by keeping décor and centerpieces to a minimum and utilizing social media and email to cut down on the amount of items that need to be printed.
"In the end, it all comes down to making as much profit as you can for your charity. I am so pleased to be a part of this. Cancer affects us all, in one way or another," Swafford says. "It's a lot of hard work, but it is a wonderful way to be involved in our community."