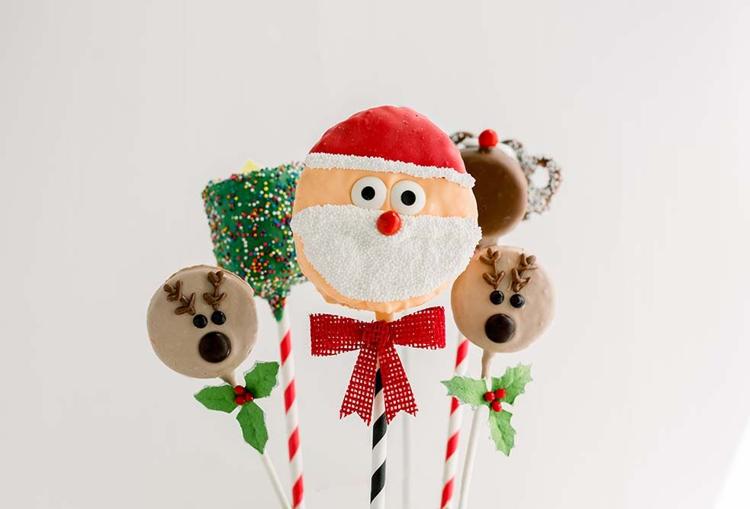 It's a long way from the North Pole, but at the elves at St. Simons Sweets have been busy for quite a while.
The shop, located at 229 Mallery Street in the Pier Village, has a bustling storefront where glass cases offer eager customers a peek at a cascade of treats straight from a holiday dreamland.
There are trays filled with pecan pralines and chocolate fudge, which are always a hit, as is the freezer bubbling with an array of ice cream.
But, when the holidays arrive, St. Simons Sweets' creative Christmas characters move front and center. Hand-crafted chocolate reindeer and Santas mingle with marshmallow snowmen, each one delicately created right on the property.
It is truly a production scale nearly on par with Kris Kringle's workshop. Taking the stairs to the second level, one finds many makers designing the creations, churning out literally tens of thousands of pieces for the store, orders for companies across the country, and even a HSN Line.
It was a far cry from owner Sharon Clark's previous professional experience, but one that proved to be a serendipitous decision.
"I'm from Wayne County and I worked for the railroad for 10 years. We moved here 16 years ago, so it was a few years after 9/11, and buildings were becoming available in the Pier Village," Clark recalls.
"Any time something like that happens, spaces open because it scares businesses away. We saw this spot while driving through and just thought that something was missing."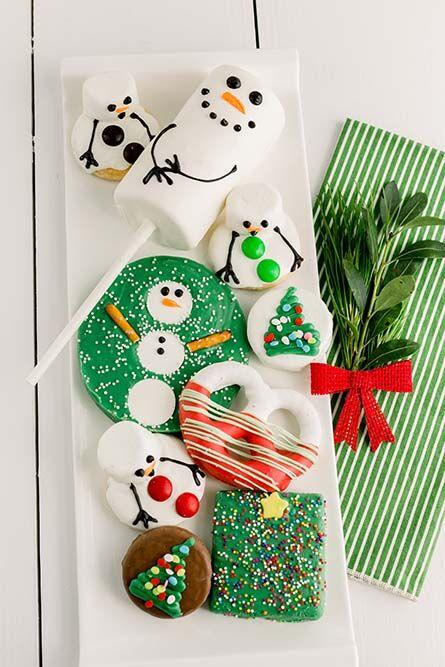 Turns out, that was a little bit of sugar and spice. Clark connected with Don and Libby Hogan, who formerly operated an ice cream parlor in the area. They provided her with key advice on how to get a sweet shop up and running.
But Clark also wanted to gain perspective on what the outside world was offering. So, she journeyed from coast to coast in a grand search for inspiration.
"I travelled all over the U.S. to look at shops. I remember thinking, 'I wouldn't do that' or 'I like this,'" she says with a laugh.
Despite her best efforts, Clark could never quite pin down the precise look she wanted, so she decided to create it.
"I knew this girl named Rae (Tyre), her mother was my husband's secretary. She was incredibly talented at making treats, so I asked her if she would help me," she says.
The result was a sweet (literally) partnership.
Together, they founded a brand called Rae Lou, a combination of their first and middle names. The line features adorable edible art that is made locally, then shared with retailers across the nation.
Tyre came up with the original designs and the St. Simons Sweets team re-creates each piece at the shop. Along the way, the Jesup resident also founded a separate company called Chelsea Rae Sweets that specializes in custom cakes.
"She's a perfectionist," Clark says of Tyre with a chuckle. "But she does the most beautiful work. She can make a cake that looks just like you. Rae is so visually talented — it is just incredible."
Their shared brand took off, not only at the Pier Village location but also around the country. As an extension of their Rae Lou company, they offered Rae Lou Barn, where we make little farm animals — pigs, chickens and cows — that have been carried by major retailers like Target and Cracker Barrel picked it up.
"We did 52,000 marshmallow monsters for Target for Halloween once," Clark says.
That hasn't been their only brush with national exposure. The ladies' brand can also be found in 500 coastal towns from California to Maine.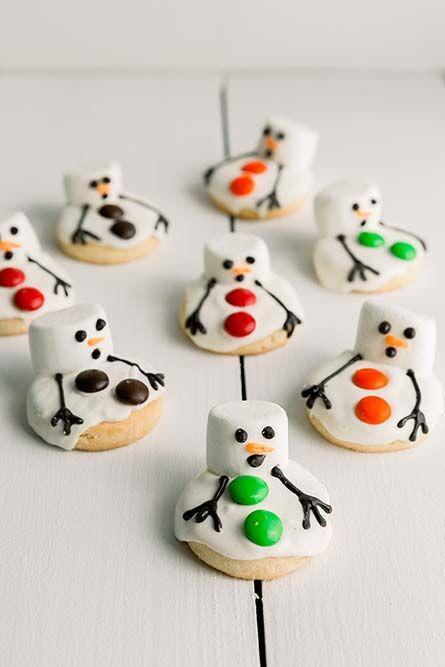 "Sea World has also carried our treats," Clark notes.
One reason for the popularity — despite being downright precious — is that they're made just prior to distribution. And they are crafted by warm human hands rather than steely machinery.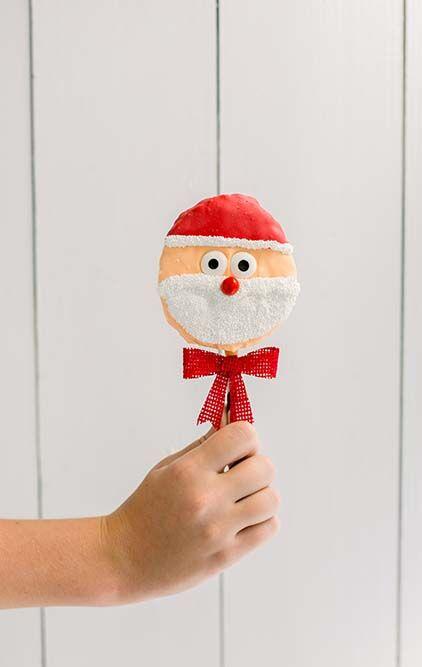 "That makes a huge difference. We don't use machinery, I think that depletes the value. There's something to be said for small-batch," she says.  
Of course, as with most things, the pandemic has impacted their operation. But they have forged ahead with a skeleton crew and the utmost in safety protocol. And that's important as the large-scale orders keep rolling in.
Clark says that their crew is always busy, looking ahead to the next big event. In fact, they shifted their focus to holiday creations in the heat of summer.
"We are always ahead. We start on Christmas in August, then we're making bunny ears for Easter in December," she says.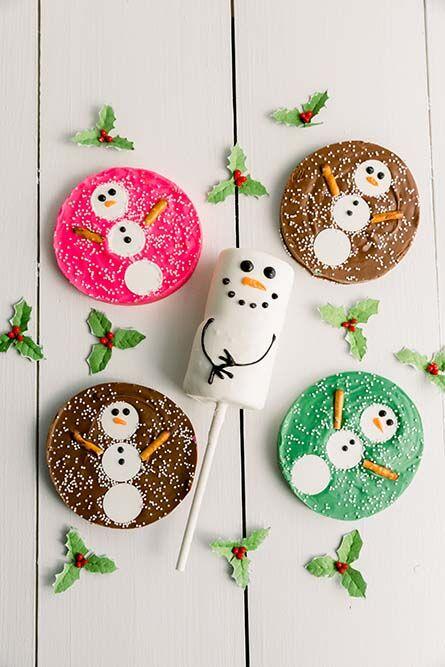 And, of course, they keep a steady stream of current pieces for locals and tourists who frequent their shop.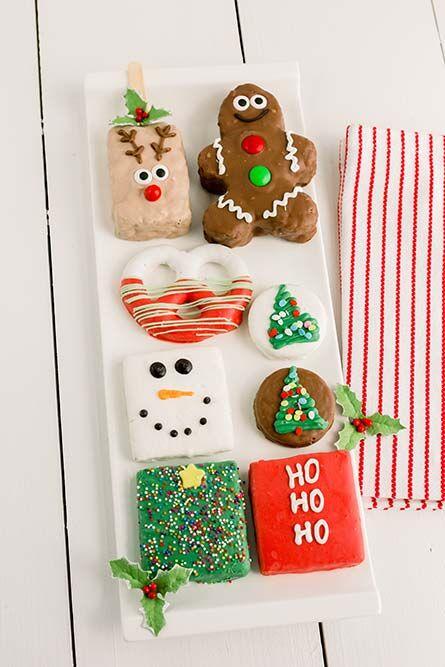 "People love to buy them as souvenirs. All of our Rae Lou things sell really well — the sea turtles and the flamingos. We have some other things that are very cute that say 'St. Simons Island.' I think people like to take those back with them to give out instead of a t-shirt or salt and pepper shaker," she says.
The joy the treats bring — whether given as a gift or enjoyed as a bit of self care during a difficult time — is the most rewarding part for Clark and Tyre. When visitors step through the doors of their shop, they're able to escape from the harshness of the outside world and reconnect with the sweetness of life.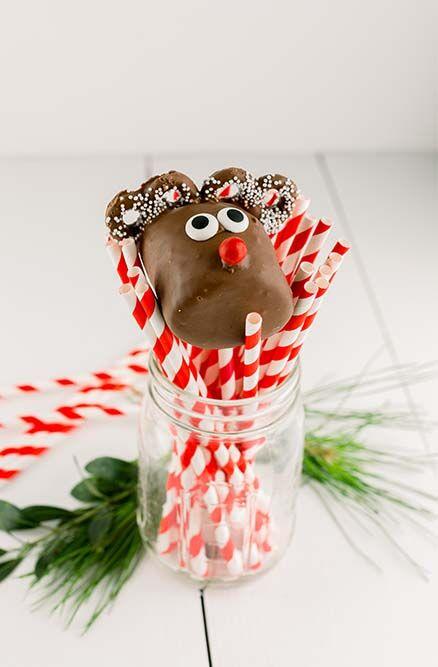 "Everybody is happy when they're eating something sweet. It's a little bit of comfort to them … and we make as much of that as we can," Clark says.